Airbnb coupon codes and discounts
Settle into a home away from home with the endless options available through Airbnb.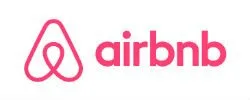 From castles to treehouses to chic apartments to country homesteads - you can find all kinds of accommodation on Airbnb. With properties available in more than 65,000 cities across 191 countries, Airbnb covers almost every corner of the world.
Thanks to these discounts and coupons, the already budget-friendly accommodation option just got even better.
Airbnb discount codes and coupons
Popular Airbnb coupon codes
| Last checked | Code description | Code |
| --- | --- | --- |
| 5 Aug 2020 | Gold Coast stays from $49/night | ******** |
| 17 Jun 2020 | New Zealand stays from $30/night | ******** |
| 16 Jun 2020 | Melbourne stays from $50/night | ******** |
| 16 Jun 2020 | Refer a friend and get $25 Airbnb credit | ******** |
| 16 Jun 2020 | Sydney stay from just $113 | ******** |
---
Airbnbs coronavirus (COVID-19) cancellation and changes policy update
As of 7 April 2020, Airbnb reservations made on or before 14 March 2020 for a stay duration of at least one night between 14 March and 31 May 2020 are eligible for a refund under Airbnbs cancellation policy.
Reservations for stays made after 14 March are not eligible for a refund.
Australians are expected to avoid non-essential domestic and international travel. At this time, it's best to hold off on making a booking for the time being as that currently doesn't fall into Airbnbs guidelines of what qualifies for a refund should you not be able to stay.
---
Popular Airbnb Australia Destinations
Adelaide
Brisbane
Byron Bay
Cairns
Canberra
Darwin
Gold Coast
Hobart
Hunter Valley
Margaret River
Melbourne
Noosa
Perth
Port Douglas
Sydney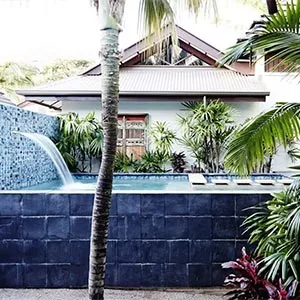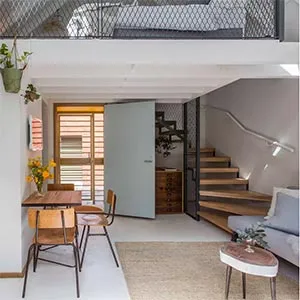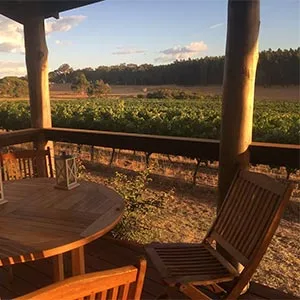 ---
What types of accommodation is available through Airbnb?
Apartments/ houses – The perfect solution for independent explorers (or those who simply prefer their privacy) renting an entire place to yourself and having space, privacy and that 'at-home' feeling is what sets Airbnb aside.
Castles – Airbnb proudly lists more than 1,400 castles available for short term rental.
Bedrooms – You can also rent private rooms to share in a flat or house with others on Airbnb.
B&Bs – If you like to wake up to sunny-side-ups or a laid out Swedish table, there are a number of B&B options to choose from.
Hostels – For the budget-minded and backpackers, there are a number of shared rooms and hostels available for rent.
Hotels – While the service mainly focusses on alternative accommodations, traditionalists will be pleased with the boutique-style selection of hotels.
---
Airbnb | Pros and Cons
Pros
The Airbnb service is part of a new wave of accommodation rental trends that's seeks to give travellers a more authentic experience when away from home.
Airbnb places a lot of value in the trustworthiness of its service (for hosts and travellers). All members must be verified.
Any questions can be worked out using the Airbnb private message service.
Anyone can view the verified reviews of a place or guest(s) and benefit from the experiences of others.
Cons
Airbnb facilitates the transaction between host and traveller. Individual experiences, policies, and conditions will vary from place to place.
---
Is Airbnb legal?
Laws around holiday rentals are different depending on your location - and some apartment buildings do not allow tenants to rent out their units.
In Australia, Airbnbs are currently legal. However, there are frequent government debates around the topic. It's best to check whether it's legal in the local area you're hoping to stay in before making your booking.
---
How do Airbnb payments work?
If you make a reservation on an instant book property, you're charged at the time of booking. If you make a request to book a property, you'll be charged once the host accepts your stay.
Airbnb holds the payment until 24 hours prior to the stay, and then releases the funds to the host.
The site has also recently introduced the option to pay for your stay in split payments, where you can pay for half your stay upfront and the rest at a later date.
What forms of payment does Airbnb accept?
Visa
MasterCard
AMEX
Discover
JCB
PayPal (Select countries)
Google Wallet (Android app only)
Apple Pay (iOS app only)
---
Do Airbnb bookings include breakfast?
Despite the hint toward a "bed and breakfast" experience, Airbnbs usually don't include breakfast. Some hosts do offer to leave basic breakfast items or serve breakfast, however the majority of hosts do not.
Do I need to clean my Airbnb?
Airbnb stays usually include a cleaning fee, which generally covers regular maintenance and the washing of linens. General tidying is expected though, especially if your Airbnb has a kitchen that you've used. Most hosts will expect any used dishes to be cleaned.
Does Airbnb have a loyalty program?
Not yet, but if you're a Qantas Frequent Flyer member you can earn points with your stay at a rate of 1 point per $1 spent.
How do I cancel my booking with Airbnb?
Airbnb allows hosts to select their own cancellation, change, and refund policies based on the Airbnb guidelines. Hosts can choose 'strict', 'moderate', and 'flexible' and Airbnb will stand by this selection should a need for a cancellation arise. This is except in the case of an extenuating circumstance.
Related Posts