Yakuza Kiwami 2: A remake that has been lavished with love
Yakuza Kiwami 2 is an important chapter in Kiryu's life that must be experienced.
We're reader-supported and may be paid when you visit links to partner sites. We don't compare all products in the market, but we're working on it!
It's been wall-to-wall Kazuma Kiryu lately. The West has discovered an addiction for this anti-hero's underworld antics and Sega has been more than happy to let us get high off its supply with five Yakuza games releasing in a three-year period. The latest, Yakuza Kiwami 2, is a remake of the Dragon of Dojima's second ever outing in 2006 on PS2. It's very much a case of what's old is awesome again.
Sega has followed the same basic principles of the previous Kiwami spit-shine released late last year. The basic narrative of the original article hasn't been tampered with too much, though one or two especially odd (or overly Japanese) plot points have been massaged to make more sense or better gel with the overarching story that only recently ended with Yakuza 6. Basically, it's the best result redux that I never dared to hope for a decade ago.
Once again you'll be slipping into the flashy leisure suit of Kiryu as he skulks around the mean streets of Kamurocho, Tokyo (and later on Sotenbori, Osaka). There's quite a lot of drama to catch up on from the previous adventure, but Kiwami 2 can get you up to speed quickly via a bunch of opt-in flashback moments. It's also pretty obsessed with obnoxious introductions with large subtitles, to give you a quick resume of which mobster is about to threaten you next.
Basically, Kiryu has yet again found a way to get cold feet with the gangsta life and has managed to extricate himself from it. Barely a year later he's asked to represent the Tojo family when an assassination that's masterminded by the Omi Alliance brings the family to its knees. Hoping to broker peace as a relative outsider, it's also your job to find a worthy chairman successor within the Tojo ranks, all while being harassed by the warmongering Ryuji Goda, Omi's "Dragon Of Kansai".
There's something new here for the OG gamers who played Yakuza 2, too. Sega has graciously woven in a new story thread and playable character in a side dish entitled "The Truth of Goro Majima". It more or less explains how Kiryu's most enduring, pirate-chic frenemy came to leave the Tojo Clan and form a legitimate enterprise. For long-term fans, this alone may sound like a justification for a purchase but you ought to curb your enthusiasm right now. When it comes to actual gameplay this new subplot is ridiculously outweighed by cutscenes.
Speaking of add-ons, it's also nice to see a few extra scenes shoehorned in that involve detective Kaoru Sayama, a gutsy female detective who was a much-needed change of pace in the male character-dominated series. She's also a rarity in this series in the sense that she's a bonafide love interest for Kiryu (I feel like the many broken-hearted hostesses he's left in his wake don't really count).
There's something new here for the OG gamers who played Yakuza 2, too.
The story is solid enough, though not the best in the series and after six (seven?) Yakuza outings a bit of deja vu sets in early. Weirdly, for me, it's the mini-games on offer which feel like the main lure of these remakes, especially since a lot of the original side content was cut or heavily censored in the Western releases back in the day.
Some personal favourites include wailing out some karaoke, smashing a few balls at the golfing or batting range, taking casinos for all they're worth in poker or blackjack and fighting in cage matches that are on fire or electrified... for reasons I can't fully explain. Other extremely Japanese pursuits include a urinal mini-game and a somewhat pervy photo mode that has you "talking" with live actresses. Last but not least, you can roll on down to the arcade and smash out Sega Saturn-era greats like Virtua Fighter 2 and Virtual On.
Couple this with the returning Clan Creator mode from Yakuza 6 and there are hours of entertainment to be milked from Kiwami 2. Side note: wrestling geeks will also be over the moonsault to see Kiwami 2 include Japan Pro stars like Tatsumi Fujinami, Keiji Mutoh, Riki Choshu, Masahiro Chono and Genichiro Tenryu.
Combat-wise, not a huge amount has been done other than to bring this old dinosaur up to modern code. The fisticuffs is more or less what we got in Yakuza 6, a singular martial arts style that can be tailored to your preference via a sprawling upgrade tree. It's still gratifying ultra-violence but I found that I fell into a rut pretty quickly, relying on the same tactics to maul all comers (with the occasional bicycle over the head for extra satisfaction). That said, even salty old veterans will be blindsided by a bunch of really tough brawls which require either quick hand-eye coordination to beat or an over-reliance on the store-a-weapon system.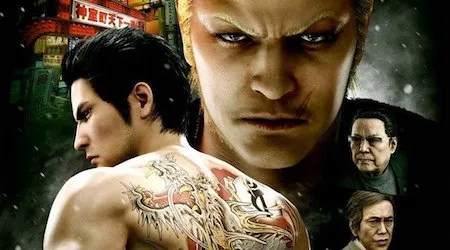 When all is said and beaten up (preferably with an over-sized traffic cone)
Yakuza Kiwami 2
stands tall as another quality entry in this unique series. Admittedly, it's a little melodrama-heavy in a slow Act 2 but otherwise, this time capsule has been punched into shape remarkably well.
Yakuza 6
fans ought to buy it for some valuable context on Kiryu. If you're a franchise newbie who just likes wacky mini-games, arcade perfect coin-op action or "Toylet" water sports, urine for a good time as well.
We reviewed Yakuza Kiwami 2 on PlayStation 4 with a copy provided by the publisher.
Yakuza Kiwami 2
8.0 EXCEPTIONAL
What we liked...
A decent amount of new content
Includes a rarely featured romantic subplot
Combat updated to Yakuza 6 standards
You can effectively pee for XP
What we didn't like...
Combat can get repetitive
Difficulty spikes here and there
Pervy photo quest isn't for every taste
VERDICT
A remake that has been lavished with love and has had its original local flavour preserved. Though it wants for combat evolution, this is an important chapter in Kiryu's life that must be experienced. Even if the middle act does dragon a little (sorry).
For more information on how finder.com.au scores games, check our review guidelines.
---