Laptop Finder: macOS, Windows 10 and Chrome OS notebooks compared
How to compare notebooks and 2-in-1s to find the best laptop for your needs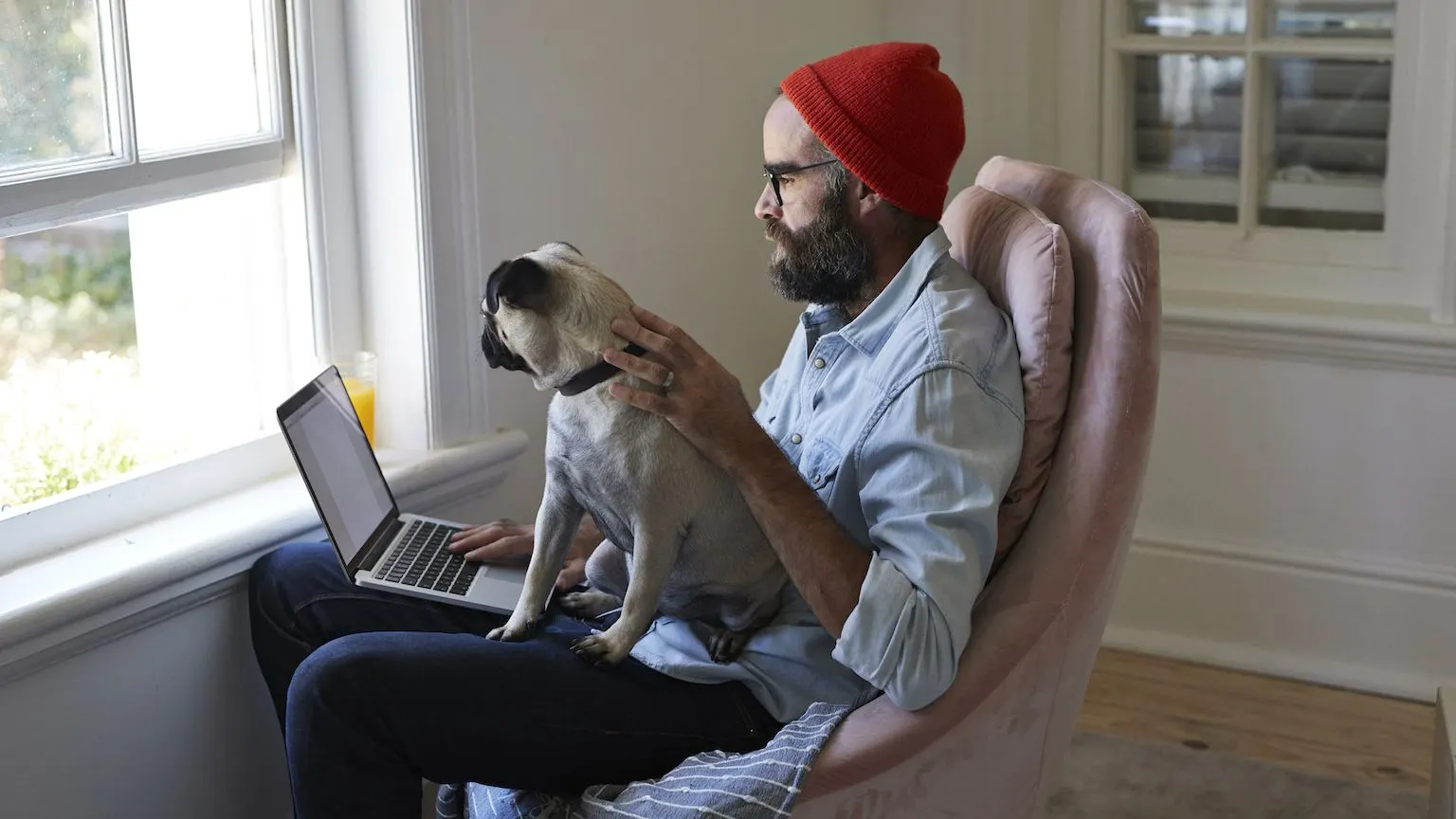 We're reader-supported and may be paid when you visit links to partner sites. We don't compare all products in the market, but we're working on it!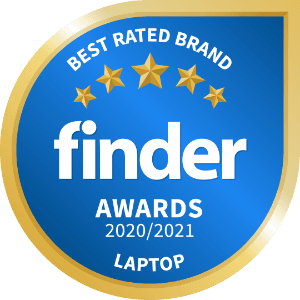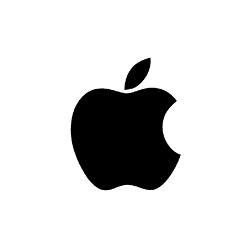 Best Rated Laptop Brand: Apple
There's a reason Apple is one of the most pervasive technology brands in the world. Apple received the highest score for laptop design, performance and battery life.
Quick facts about comparing laptops
There are two types of laptops to choose from: traditional laptops and 2-in-1 laptops that can convert into tablets.
Key factors to consider when choosing a laptop include screen size, RAM, storage space, portability and price.
Laptop and 2-in-1 laptop prices range from $300 up to around $5,000, while some specialist gaming laptops are even more expensive.
Compare laptops
Types of laptops
You have two main options to consider when choosing a laptop:
Laptop computers. Also known as a notebook computer, a laptop offers all the functionality of a desktop computer in a portable, lightweight device. It features a screen that's usually somewhere between 11 and 18 inches, a touchpad mouse and a keyboard. Options in this category include laptops from brands like Acer, Asus, Dell, HP and Lenovo, as well as Apple's range of MacBooks and Google Chromebooks.
2-in-1 laptops. Also known as convertible or hybrid laptops, 2-in-1 models can be used just like an ordinary laptop, but can also be converted to a tablet whenever the need arises. They feature touchscreens, detachable or flip-around keyboards and slimline designs to make them as portable as possible. The Microsoft Surface Pro is one of the biggest names in the 2-in-1 space, while other manufacturers like Dell, HP and Lenovo all offer their own convertible devices.
If you'd prefer the portability and convenience of a tablet, check out our tablet buying guide. Alternatively, if you're in the market for a more traditional desktop device, our desktop computer buying guide has plenty of useful info.
Operating systems
Most laptops come with one of the following operating systems:
Windows 10. Windows is available on a wide range of laptops, from cheap entry-level models right through to top-spec machines of $4,000 or more. Known for its flexibility and ability to run an extensive range of programs, Windows is a popular and familiar choice for many buyers.
macOS. Formerly known as OS X, the macOS operating system runs on Apple MacBooks. It's known for its user-friendliness and will be instantly familiar to anyone who has used previous Mac operating systems.
Chrome OS. This web-based option from Google comes on Chromebook laptops and is designed to offer a simple, streamlined operating system. If you've got an Android phone, you shouldn't have any trouble using Chrome OS.
Consider the other computers, smartphones and tablets you have around the home to ensure compatibility. For example, if you run a Windows desktop PC and Android phones and tablets, choosing a MacBook Pro as your laptop could make it tricky to move files and programs between devices.
How to compare laptops
When choosing a laptop, consider the following factors:
Price
You can pick up an entry-level laptop for between $300 and $500. Adding more features and higher specs, such as a bigger screen, faster processor, more RAM and greater storage capacity, will see prices rise pretty quickly. Top-spec general-use laptops max out at around $4,000, while gaming laptops can be priced up to $5,000 and beyond.
2-in-1 laptop prices start at around $400, while you could pay $4,000 or more for a top-spec model.
Screen size and resolution
Laptop screen sizes generally range from 11-18 inches, with the 14-15 inch range being the most popular choice. Look for the right balance between portability and the optimum display size for your needs. 2-in-1 screen sizes tend to be smaller for more portability.
In terms of resolution, a 4K screen might be a handy addition if you're a gamer or you stream a lot of video content. However, high-resolution screens are expensive and can drain the battery quickly. Also, think about whether you want a laptop with a touchscreen.
CPU
The CPU plays an important role in ensuring your laptop's efficient performance. Intel and AMD are the main processor manufacturers, and you can compare CPUs by considering their processing speed, number of cores and price.
If you're a gamer or you run powerful video editing software, look for a high-end processor. However, if you'll only be using your laptop for basic tasks like checking emails, web research and word processing, a cheaper CPU will suffice.
RAM (memory)
Measured in gigabytes, RAM helps your computer multitask and run programs quickly. The more RAM you have, the better performance you can expect. 8GB is a good starting point for most users, while gamers might want as much as 64GB for optimum performance.
Graphics cards
If you intend to run graphically demanding applications such as high-end video games, 4K video editors or graphic design software, it's imperative to check the laptop's GPU (short for 'graphics processing unit'.) Unlike desktop PCs, these are usually sealed to the laptop's motherboard, which makes it very difficult to upgrade. In other words, you're basically stuck with your onboard graphics card, so choose wisely! If you want a high level of performance in this area, choose a laptop with a discrete graphics card instead of an integrated GPU. This means the laptop has a dedicated processor just for graphics. Brands to look for in the specs include Nvidia's GeForce GTX range and AMD's Radeon RX series. You can learn more about this technology in our graphics card guide.
Storage space
Next, consider how much space (measured in gigabytes or terabytes) the laptop offers for storing your files, photos, music and documents. Traditional hard disk drives (HDDs) are most commonly used and more affordable with the greatest amount of storage space. Solid-state drives (SSDs) more expensive but they also run a lot faster and help minimise the weight and bulk of a laptop. You can also store important files in the cloud, use an external hard drive or even a NAS drive.
Ease of use
If possible, head in-store to try before you buy and find out just how user-friendly a laptop is. For example, is the screen easily visible? If you're shopping for a 2-in-1, what do you need to do to convert from laptop to tablet mode? Is the keyboard well laid out or does it feel too cramped when you try to type? Is the touchpad smooth and responsive, but at the same time not overly jumpy?
Ports and connectivity
Make sure the laptop comes with all the ports you need to connect to other devices. For example, how many USB ports do you need? USB-C ports are a common inclusion on modern laptops, while USB 3.0 and up (or Thunderbolt 3) offer the fastest performance.
Consider whether you need an HDMI out port for video, and which wireless standard does the laptop support?
Warranty
Find out what level of confidence a manufacturer has in its products by checking the warranty that comes with a laptop. How long does it offer protection and what exactly is included in the cover?
Battery life
If you need to use your laptop away from power points for long periods, check the manufacturer's claimed battery life. And remember that these claims don't always stack up in the real world – the programs you run, the screen brightness and even your operating system can all have an effect on battery life, so they should be taken with a grain of salt.
Three things to consider
Make sure you consider the following factors before deciding on the best laptop for you:
Consider your needs. How you will use it will determine which features are essential and which ones are unimportant. For example, if you're looking for a lightweight model you can use for work while travelling, ease of use and portability will be key. If you're a gamer, you'll be looking for features like a high-powered graphics processor, high-resolution screen and lots of RAM.
Don't pay too much. When you're shopping for a new laptop, it's easy to get sucked into the temptation of getting the latest tech. But before you upgrade to something much more expensive than your original budget, make sure you actually need all the features you'll be paying for. If you're not going to need the extra RAM, storage space or processing power, don't pay for it.
Weight and dimensions. If you travel a lot with your laptop, check the weight and physical dimensions. Make sure you also consider the size and weight of the power supply unit attached to the power cord.
Best rated laptop brand award breakdown
| | Total Score | Overall rating | Value for Money | Battery Life | Design | Performance |
| --- | --- | --- | --- | --- | --- | --- |
| Apple | 8.37 | 4.61 | 4.24 | 4.45 | 4.59 | 4.53 |
| Acer | 8.02 | 4.30 | 4.30 | 4.40 | 4.48 | 4.44 |
| ASUS | 8.01 | 4.38 | 4.32 | 4.14 | 4.42 | 4.30 |
| HP | 7.97 | 4.37 | 4.35 | 4.15 | 4.23 | 4.29 |
| Microsoft Surface | 7.95 | 4.35 | 4.09 | 4.30 | 4.52 | 4.35 |
| Other | 7.85 | 4.27 | 4.20 | 3.93 | 4.13 | 4.27 |
| Lenovo | 7.84 | 4.31 | 4.18 | 4.04 | 4.37 | 4.20 |
| Toshiba | 7.83 | 4.33 | 4.07 | 3.67 | 4.13 | 4.47 |
| Dell | 7.62 | 4.20 | 4.18 | 3.76 | 4.18 | 4.10 |
Data: Finder Retail Brand Survey, 2020, Kantar. Metric out of 5 stars unless indicated. Methodology and more info.

Previous Retail Awards
Read more on this topic