NAS drive buying guide
How to choose the best network attached storage for your computer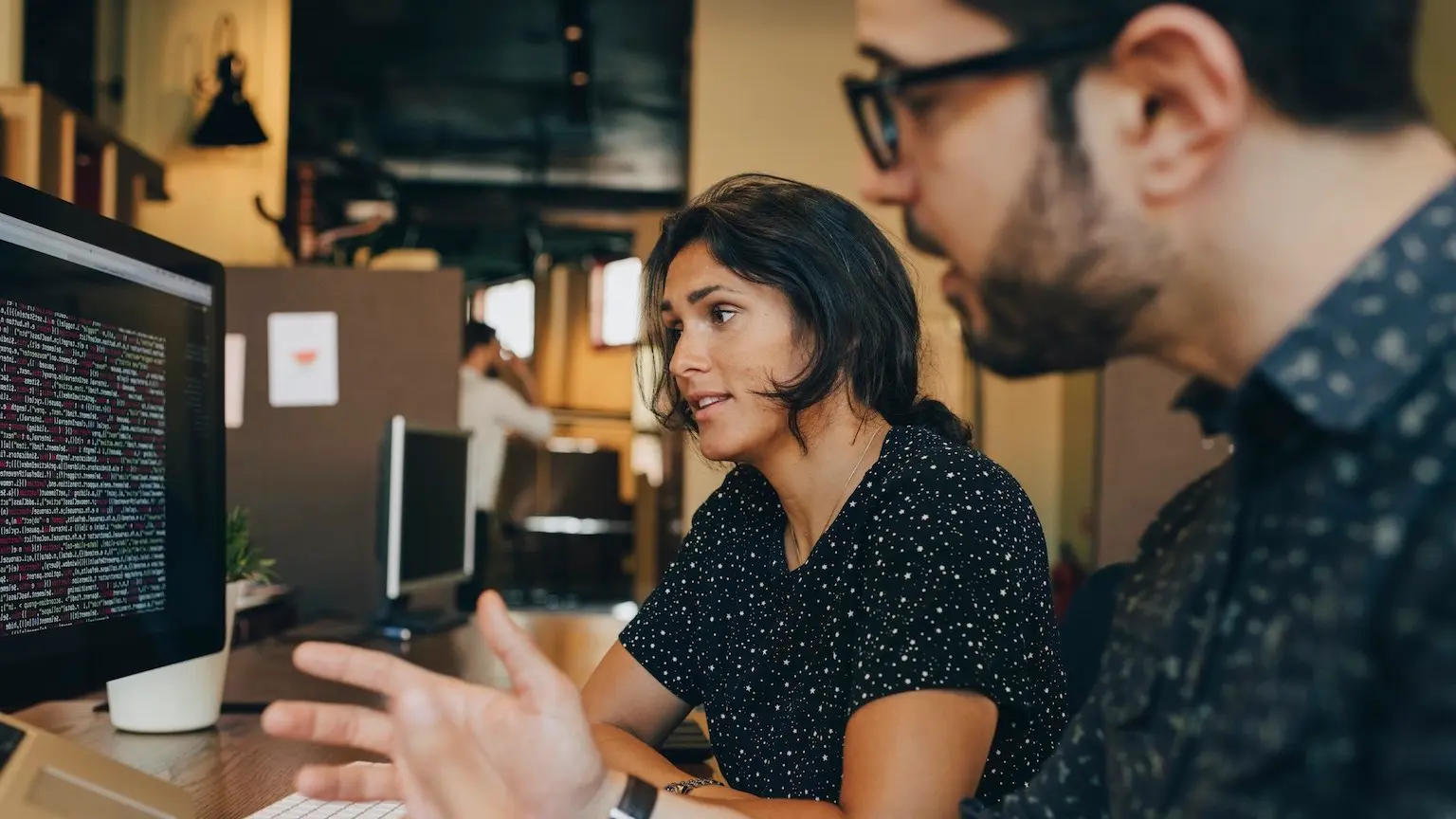 We're reader-supported and may be paid when you visit links to partner sites. We don't compare all products in the market, but we're working on it!
Quick facts about NAS drives
NAS drives provide a central storage hub for all your files and allowing easy access for multiple users.
They offer a practical solution to file storage and sharing problems.
Prices typically range from $150 to $650. However, devices designed for corporate use can cost thousands of dollars.
What is a NAS drive?
A NAS drive is a high-capacity storage unit that connects to all the computers and mobile devices in your home or office via your local network. It can also be accessed over the Internet when you're away from home. While traditional external hard drives must be physically plugged and unplugged when moving files between devices, NAS drives offer a quicker and easier way to store, stream and share files.
NAS drives are typically self-contained units that hold one or more hard drives and allow multiple users to access data. They're quick and easy to set up, and many units allow you to replace their hard drives with larger-capacity models if you need more storage space.
Why should I consider a NAS drive?
There are several reasons why you might want to buy a NAS drive:
Centralised storage. NAS units allow you to connect all your electronic devices to a central storage hub, allowing for easy and convenient data management.
Quick and easy file sharing. NAS drives offer a centralised way to share data between all your household electronic devices. For example, it means your whole family can simultaneously access your extensive library of movies, music and photos on separate devices.
Extra space. If you need to store a large volume of files, NAS drives can greatly increase your storage capacity. Many drives can also be expanded further in case your storage needs increase in the future.
Back up your files. NAS units provide a safeguard against hardware failure, theft and other unexpected disasters by allowing you to automatically back up all your files across multiple devices.
Personal cloud. Most NAS providers also offer a personal cloud service to allow you to access your files from anywhere in the world. All you need is an Internet connection.
However, if you don't have any need to share your files with other users and if your file storage requirements are adequately met by your current set-up, there's probably no reason for you to consider a NAS drive.
Most people who only have one or two computers at home will probably be able to get by using USB drives or even an external hard drive to share and back up files.
NAS drives vs cloud storage
NAS drives should not be confused with online cloud storage, which allows you to upload and share files to "the cloud". The cloud refers to a server or network of servers connected to the Internet and it can be accessed from any computer, phone or other electronic device with an Internet connection. Check out our online cloud storage service guide for more info on how to use cloud storage.
Types of NAS drives
There are two main types of NAS drives:
Prepopulated drives. These units come with hard disk drives already installed and are most commonly offered by companies that also manufacture hard drives, such as Seagate and Western Digital.
Unpopulated drives. Also referred to as diskless, these units allow you to insert your own hard drives.
Some NAS drives are available in both prepopulated and unpopulated form. If this is the case, make sure you compare the price difference between the two models to determine whether the included hard drives provide good value for money.
Storage capacity
The other main way to distinguish between NAS drives is to consider their storage capacity, which is determined by the number of bays (or slots) it has for hard drives:
Most home and home-office NAS units have one or two bays. Other multimedia-centric units have four bays including the Synology DS418play.
Models designed for business use tend to have four or more bays.
The number of bays is important because NAS units with two or more drives allow you to create a more effective redundant array of independent disks (RAID). This basically means merging all the hard drives in your array into one logical unit, allowing you to protect your data in case of drive failure and also enjoy performance benefits.
For example, let's say you have a two-bay unit with two 2TB drives. By mirroring the contents of one drive to another, you ensure that your data remains safe and accessible even if one of the drives fails. However, this configuration (known as RAID 1) means your unit only has 2TB of space available, not 4TB.
How to compare NAS drives
When choosing a NAS drive, you'll need to consider your file storage and sharing needs both now and into the future. By comparing the storage capacity, ease of use and connectivity of the units in your price range, you'll be able to buy a NAS drive that meets your requirements. Make sure you consider:
Drive bays
For most home users, a drive with two bays is ideal because it allows you to mirror the contents of one drive to the other. NAS drives for business offer four, eight or even more bays. Single-bay drives are not recommended for most users because of their lack of redundancy.
Hard drives
NAS units can come with drives already inside or with space for you to insert your own drives, so make sure you know what type you're getting.
If you choose a unit with hard drives already included, check whether you can replace those drives with new ones should your storage needs expand in the future. If you can insert your own drives, check whether the manufacturer provides a list of compatible models.
Web portals and mobile apps
NAS manufacturers offer their own programs, apps and online services you can use to manage your storage. These can sometimes be complicated and confusing for the average user, so look for a NAS drive with easy-to-use software.
DLNA and compatible devices
DLNA (digital living network alliance) is a protocol that allows devices from different manufacturers to communicate with one another over a network. Most NAS units support DLNA, which is important because it allows you to stream media content to other DLNA devices (like your smart TV, tablet or games console) in your home.
CPU and RAM
Check the specs sheet for details of the drive's CPU and its processing speed (measured in gigahertz). However, remember that because this is a storage unit, it won't need anywhere near as much power as your desktop computer.
Check the amount of RAM as well – the more RAM a NAS unit has, the quicker it will be able to access data.
Hot swapping
If you want to replace a broken hard drive or increase your storage capacity, and if you want to do this without shutting down your NAS system, look for a unit with hot-swappable drive bays.
Security
Check what built-in security features a unit offers, including password encryption and the ability to set up firewalls.
Power consumption
NAS drives are designed to be turned on 24/7, so check how much power a unit will consume before buying.
Additional feature
Available RAID configurations
There are several different types of RAID, so check which of the following your NAS drive can be configured to support:
JBOD. Short for just a bunch of disks, this refers to a collection of hard drives that haven't been configured to act as a RAID. It doesn't provide any redundancy or performance benefits.
RAID 0. Known as disk striping, this writes data across multiple disks in order to boost performance.
RAID 1. Known as disk mirroring, this mirrors the contents of one hard drive on another to provide a data backup.
RAID 5. Commonly used for business NAS units, RAID 5 stripes data and parity across three or more disks. This makes it easy to re-create data if one drive starts to fail or doesn't function properly.
RAID 10. This combines RAID 1 and RAID 0 (it's commonly referred to as RAID 1+0) to improve performance and provide data redundancy. However, a minimum of four hard drives are required.
Choosing hard drives for your NAS unit
If you buy a unit that doesn't include built-in hard drives, you'll need to shop around to find suitable hard drives. However, don't assume that you can just go out and buy any old drive.
Many hard drive manufacturers offer NAS-optimised hard disk drives. While they cost more than normal hard drives, they've typically been designed to run 24/7. NAS-optimised drives feature special firmware to improve long-term reliability, reduce operating temperatures and offer better performance.
Some also come with an extended warranty, but just make sure you check your NAS unit's list of compatible hard drives (if such a list exists) before you buy.
More guides on Finder