Compare toasters: How to choose a two-slice or four-slice toaster
How to choose a toaster that gives you perfectly browned bread every time.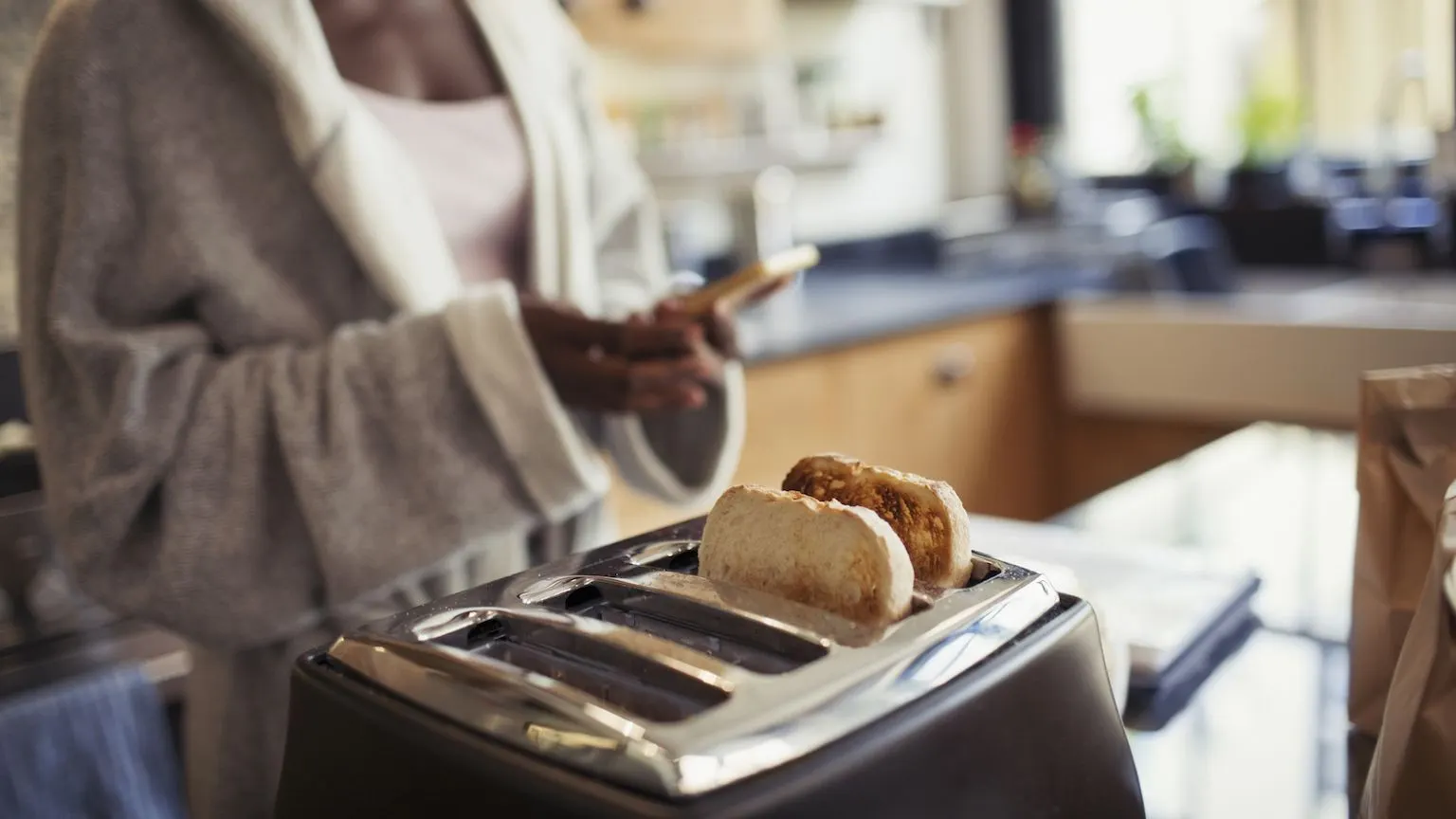 We're committed to our readers and editorial independence. We don't compare all products in the market and may receive compensation when we refer you to our partners, but this does not influence our opinions or reviews. Learn more about Finder .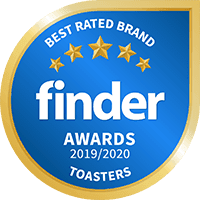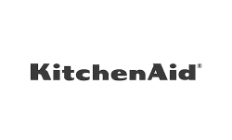 Best Rated Toaster Brand: KitchenAid
100% of surveyed users recommend KitchenAid toasters. The American company that has been making kitchen appliances for a century received the highest overall score as well as high ratings for performance, ease of use and design. KitchenAid also received the Finder Retail Award for the best food mixer brand.
Quick facts about toasters
You'll need to decide if a two-slice or four-slice toaster best fits your needs.
Prices range from $20 to $400.
Some brands offer discounts when you buy a toaster and kettle together.
Compare toasters
When do I need a new toaster?
A toaster is something you rarely even notice is there – until something goes wrong.
Maybe your current toaster is reluctant to relinquish your freshly cooked bread, forcing you to mangle your breakfast beyond recognition just to get it to your plate. Maybe its cooking performance leaves a little to be desired, resulting in toast that's soft on one side but burnt on the other. Or maybe your ageing toaster has simply come to the end of its life and will never experience the sweet sensation of heating bread again.
If any of the above scenarios are true, or if you simply need something that can better cater to the breakfast needs of your growing family, it's time to buy a new toaster.
Types of toasters
There are generally two types of toasters to choose from:
Two-slice. Most toasters cook two slices of bread in a side-by-side arrangement. They're a popular choice and are generally compact enough to fit on most benchtops.
Four-slice. For big and busy families, a four-slice toaster has more space to ensure that everyone gets breakfast on time. As you'd expect, they're bulkier and more expensive than two-slice toasters. However, many models also offer increased flexibility – for example, you may be able to cook toast in two slots and crumpets in the other two, with different settings for each breakfast food.
How to compare toasters
The best toaster for you depends on how much toast you need to make, the essential features you need in a toaster and how much you're willing to spend. Once you know what you're looking for, you can compare toasters to find one that's right for your needs.
If all you want is a basic appliance to make your morning toast, you probably don't need to spend more than $30 or $40. Of course, spending more will help you find a model built from better-quality materials and offering advanced features and settings. Prices go up to $400 or more in some cases.
Here's what you need to take into account when weighing up your options:
Toasting settings
Entry-level toasters often come with basic settings for light, medium and dark, or a dial you can rotate to select your desired darkness. More expensive models offer a wider range of settings including a warming function, a reheating feature and cage for making sandwiches. Some toasters have special modes for efficiently cooking bagels and crumpets, defrosting bread and even for warming buns.
Lift
Many models allow you to lift your toast and look at it without interrupting the toasting cycle. Others provide a see-through viewing window. Advanced models also offer an extra-high lift so you can easily remove your perfectly browned bread from the toaster without burning your fingers.
Timer
Some models feature a countdown timer to show you how much longer you'll have to wait until your breakfast is ready. Others use LED lights or an LCD display to indicate the progress of your bread. Some models sound an alarm to let you know when your toast is ready.
Slot size
Extra-wide slots are important to ensure you can fit in those chunky slices of bread you cut yourself, while guides to stop thinner slices leaning over and becoming trapped will also minimise frustration. Also, consider the length and depth of the toasting slots if you plan on cooking slices cut from oddly shaped loaves.
Cleanability
Is there a removable crumb tray for quick cleaning? Some higher-end models have spring-loaded trays that pop out for easy access. Check if there are any crevices on the exterior where dirt or crumbs may get easily trapped.
Design
Like any other modern kitchen appliance, a toaster can also be a design feature. Whether you want the sleek look of stainless steel, a burst of colour or a funky retro look, you'll be able to find a toaster that matches your kitchen decor. Also, consider the size of the toaster. Think about where you'll be putting it and whether it'll fit in the benchtop space available
Toaster and kettle packs
If you're also shopping for a new kettle, or if you simply want your toaster and kettle to match, some appliance manufacturers sell toaster and kettle packages. These can help you save money compared to shopping for each appliance separately. However, make sure you compare prices closely to determine whether a toaster and kettle package offers good value for money.
Alternatively, you might want to consider buying a kettle separately, in which case you should check out our guide to the best designer kettles.
Best rated toaster brand award breakdown
Data: Finder Retail Brand Survey, 2019, Roy Morgan. Metric out of 5 stars unless otherwise indicated.

More guides on Finder