Sandwich maker Finder: How to choose the right sandwich press
We'll help you compare sandwich makers and choose one that's right for your kitchen.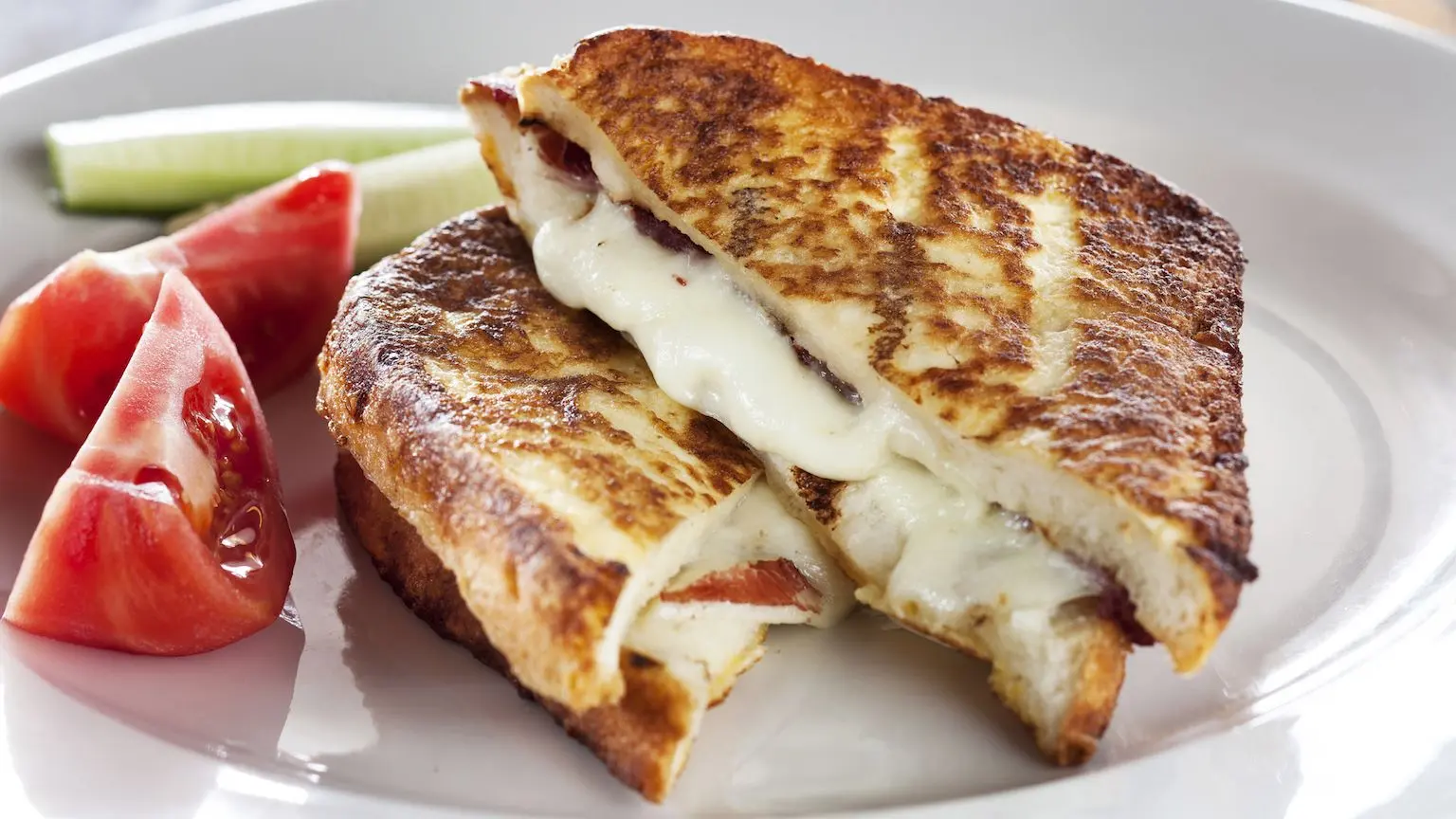 We're reader-supported and may be paid when you visit links to partner sites. We don't compare all products in the market, but we're working on it!
Best Rated Sandwich maker Brand: Breville
Breville is synonymous with toasted sandwiches, so it's unsurprising it has won this category for the second year in a row. The brand was most recommended overall and also scored well for durability.
Quick facts about comparing sandwich makers
When choosing a sandwich press, one of the most important factors to consider is the size of the press.
You'll also need to think about how easy it is to clean and how much you want to spend.
Prices range from less than $10 up to around $100.
Compare sandwich makers
What is a sandwich maker?
Also known as a sandwich maker, sandwich toaster, sandwich grill or jaffle maker, a sandwich press is a standard appliance in many kitchens. When buying a sandwich maker, you'll find products from a range of major small appliance manufacturers, including Sunbeam, Breville, Russell Hobbs, Tefal and DeLonghi.
Types of sandwich makers
There are a few different types of sandwich makers available including toasted sandwich makers, panini presses and grills.
Toasted sandwich makers. These appliances are designed for conventionally shaped slices of bread. They can keep all your ingredients in the bread and minimise mess, but don't work well with different types of bread (eg baguettes) or super-sized sandwiches.
Sandwich and panini presses. Designed to handle bread in a variety of shapes and sizes, sandwich presses allow you to cook larger sandwiches between two non-stick grilling surfaces. They're practical for cooking a wide range of bread-based treats, but because they don't seal off your sandwich the cooking process may be a little messier.
Multi-use grills. Some sandwich presses are also designed to handle a variety of other kitchen tasks, such as grilling meat and veggies or making waffles.
How to compare sandwich makers
To ensure you choose the best sandwich maker for your needs, you'll need to consider the type of toasted sandwiches you want to make and how much money you're willing to spend.
For example, if you just want to make simple grilled cheese toasties, a cheap, entry-level machine will offer what you need. But if you plan on crafting a wide range of sweet and savoury toasted delights for your family, you might need something more advanced.
Price
You can pick up a basic sandwich maker for less than $20. Most models will cost anywhere between $20 and $100. As you'd expect, four-slice models cost more than those that can only handle two slices. Multi-use grills that are capable of cooking meat, vegetables, waffles and pancakes typically cost $100 or more.
Size
Sandwich makers can typically make one, two or four sandwiches at the same time. Larger models can usually handle more bread types and shapes, such as focaccias or baguettes. However, don't forget to consider the amount of kitchen benchtop space your sandwich maker will take up.
Ease of cleaning
Sandwich makers typically feature a non-stick coating to ensure easy cleaning, while some models come with removable, dishwasher-friendly plates. If choosing a sandwich press, consider whether it has flat or ribbed grill plates and whether this will affect how simple it is to clean.
Storage
Consider how much space you have in your kitchen cupboards to store your sandwich maker. Is cord storage integrated into the base of the appliance? Can you lock your sandwich toaster shut so that it can be stored vertically if needed?
Height settings
Many models will allow you to adjust the height of the top plate and lock it in at varying levels to suit the size of the sandwich you're making. However, this may not be available on entry-level appliances.
Pockets
If you're choosing a sandwich maker that seals off the edges of your bread and slices it into triangles, check whether the pockets in the machine are deep enough to hold all the fillings you plan on stuffing into your sandwiches.
Temperature indicator
Most sandwich makers include indicator lights to let you know when they're turned on and when they've heated to optimum temperature. Some more advanced models feature adjustable temperature controls to allow you to cook sandwiches and other foods exactly how you want.
Timer
If you're the type of toastie maker who can't stand waiting for their gourmet creation to be ready, some models come with a countdown timer.
Warranty
Most products come with a warranty of one or two years, but it's worth checking the fine print to find out how long the warranty runs for and exactly what it covers.
Best rated sandwich maker brand award breakdown
| | Total Score | Overall rating | Value for Money | Durability | Ease of cleaning | Performance |
| --- | --- | --- | --- | --- | --- | --- |
| Breville | 8.23 | 4.45 | 4.53 | 4.49 | 4.31 | 4.45 |
| Kmart | 8.22 | 4.45 | 4.61 | 4.49 | 4.37 | 4.47 |
| Sunbeam | 8.05 | 4.39 | 4.20 | 4.24 | 4.35 | 4.45 |
| George Foreman | 7.99 | 4.35 | 4.29 | 4.32 | 4.16 | 4.52 |
| Russell Hobbs | 7.95 | 4.36 | 4.36 | 4.24 | 4.32 | 4.20 |
| Target | 7.61 | 4.10 | 4.19 | 4.35 | 4.10 | 4.26 |
| Other | 7.44 | 3.95 | 4.33 | 4.33 | 4.14 | 4.29 |
Data: Finder Retail Brand Survey, 2020, Kantar. Metric out of 5 stars unless indicated. Methodology and more info.
Previous Retail Awards
More guides on Finder