Project Cars 2 review: Another lap around a familiar track
Leave your L-plates at the starting line because this hardcore racing sim has no time for rookies.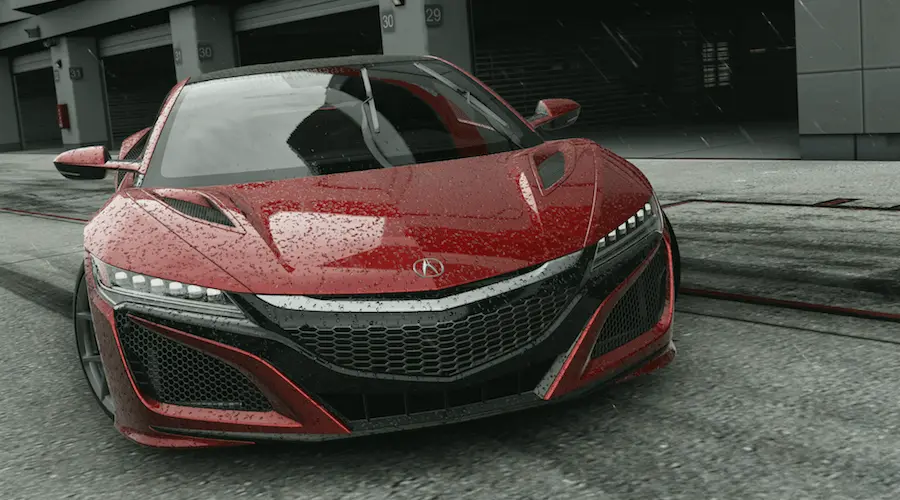 We're reader-supported and may be paid when you visit links to partner sites. We don't compare all products in the market, but we're working on it!
Reviewed on PC
Simulation-focused racing games like the first Project Cars often struggle to find an audience outside of the most dedicated of racers – the kind of players who know the corners of Circuit de Monaco better than the lines on the back of their hands. Project Cars 2 is no different. It's an unabashedly complex racing sim designed to provide the most authentic driving experience short of the real thing, and on that front it's easily up there with the likes of Gran Turismo and the recent F1 2017.
At the same time, Project Cars 2 represents an intimidating challenge for drivers still on their L plates. Understanding the intricacies of accelerating through corners and massaging the brake is mandatory if you hope to make it through a single race without careening into at least one barricade. If you're not prepared to fail over and over and over as you slowly come to grips with the arduous task of coaxing multiple tonnes of heavy metal around tracks built to make that as tough as possible, then you won't find a whole lot to like in Project Cars 2. On the other hand, if the prospect of fully modelled track surface deformations, comprehensive tyre physics and the largest roster of real-life tracks ever seen in a console racer has your throttle fingers twitching, developer Slightly Mad Studios has just the game for you.
From the get-go, Project Cars 2 makes no attempt to hide its unbridled complexity. Dozens of options lay before you the second you boot it up, ranging from your typical career mode and custom events to a dedicated esports hub and a stats page so dense it tracks the time and distance raced with every single car in the game. Then there are the customisation options. Not only does Project Cars 2 sport all the typical options like traction control, driving lines and braking assist, it has toggles for tyre wear, fuel usage, rules and penalties, manual pit control and so, so much more. Struggling to make it around corners? Crank up the steering sensitivity. Finding the brake too twitchy? Drop its sensitivity and increase its deadzone. The level of customisation is mind-boggling, allowing you to craft your ideal driving experience – provided you're willing to sink the time into messing with sliders and going for plenty of practice drives.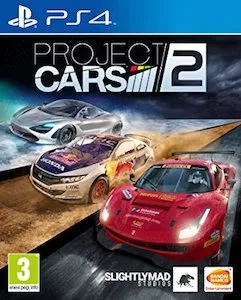 Buy Project Cars 2
from ozgameshop.com
Project Cars 2 features GT, touring cars, endurance prototypes and exotic hypercars and delivers the full spectrum of motorsport racing with complete freedom to choose what and where to drive.
View details
This flexibility would be far more appealing if Project Cars 2 educated you on the practical impact of these adjustments and perhaps provided recommendations based on your preferred driving style, but the game leaves it up to you to figure all that out on your own. This is especially disappointing given the emphasis Slightly Mad Studios has placed on Project Cars 2's new career mode, which would have made an ideal platform for introducing drivers to the nuances of the game's myriad customisation options.
That career mode, by the way, feels like something of a missed opportunity. In the original Project Cars, the career mode was decidedly thin. It was little more than a bare-bones wrapper for stringing races together. While it attempted to add context and purpose to the act of racing through a race calendar and special events, it failed to establish any sense of progression from race to race.
Project Cars 2 attempts to address this with its redesigned career mode. Featuring six tiers of progressively faster events spread across nine different motorsport disciplines, the mode lets you choose whether you want to rise through the ranks from lowly go-kart driver to supercar ace, or simply jump into a particular discipline and get racing. Not being forced to start on the lowest rung is a welcome gesture, but sadly the new presentation merely hides the same old problems that plagued the first game.
Each group of events in career mode suffers from a serious case of repetition, with individual tracks repeated as many as six times in a row from qualifying to finals. This means you're stuck taking the same corners again and again and again, with no choice but to endure the monotony if you want to progress to the next track. You can't change tracks, and you can't even try out another discipline without starting a whole new career. Other racing sims often allow you to skip or simulate races once you've had your fill, but Project Cars 2 provides no such luxury. While this might be an authentic representation of real racing, the problem is, it's just not particularly enjoyable.
Outside of the career mode, there's no shortage of cars or tracks to satisfy your automotive ambitions. There are 63 different locations that play host to 146 track layouts, with timeless classic Mount Panorama making its appearance alongside other mainstays like Monaco, Le Mans and the Nurburgring. Over 180 cars pack Project Cars 2's garage, ranging from meaty American muscle to homegrown V8 supercars to historic Lotus roadsters. All this is old hat for racing games, though, and it's only with its new track types that Project Cars 2 starts to feel like a true sequel, rather than a mere expansion pack.
New Rallycross events throw dirt, ice and snow into the mix, and each terrain type feels dramatically different in a way they often don't in more arcade-style racers. These tracks are by far the most enjoyable in Project Cars 2, bringing some much-appreciated variety to the game's standard circuit racing.
Sadly, the Rallycross tracks are spread disappointingly thin among the more traditional courses making up Project Cars 2's roster. As such, they serve more as a tease of what the game could have been had it focused more on diversifying from its predecessor instead of doubling down on more of the same. While fans of the first game will no doubt enjoy the extra content, sticking to the same formula feels a little tired for those hoping for something new.
Like its predecessor, Project Cars 2 features a deep and complex handling system designed to challenge you on every corner. Race without assists, and you'll always be one tiny twitch away from spinning out and ruining your chances of a podium finish. Even with assists on, you'll have to fight tooth and nail just to finish in the top five, let alone take home the chequered flag. ABS won't help you if you slam on the brakes coming into a corner – you have to ease into every braking manoeuvre to avoid locking up the wheels and smashing hood first into a wall of tyres.
Balancing braking, steering and acceleration takes tremendous skill in Project Cars 2, and that is both its greatest strength and its gravest burden. To get the most out of the game, you have to go in prepared to work for your fun, whether it be by adjusting handling sliders to find the sweet spot of responsive control, by finding the one car and discipline that you're willing to spend hours familiarising yourself with or through sheer determination and an unwillingness to let the game get the better of you. Put plainly, Project Cars 2 is not a game for casual racers looking to burn rubber they haven't bled for.
This attitude extends to the game as a whole, too. Even with its expanded career mode, Project Cars 2 wants you to make your own fun. The various disciplines are so distinct and nuanced that you're best served picking your favourite and building out a playlist of custom events rather than jumping between them. Then you'll need to tweak the AI, the assists, the weather and numerous other settings to build the race experience you want. It's a real do-it-yourself approach to racing. For some, this will be daunting, but for others, it'll provide more than enough depth to sink hours upon hours into.
We reviewed Project Cars 2 on PC with a copy provided by the publisher.
Project Cars 2
7.5 VERY GOOD
What we liked...
Massive selection of cars and tracks
New disciplines add welcome variety to the racing
Staggering depth
What we didn't like...
Expects you to work for every ounce of enjoyment
Doesn't differentiate itself enough from the first game
Staggering depth
VERDICT
Project Cars 2 dives even deeper into the minutiae of motorsports than its predecessor, delivering one of the most authentic racing experiences you'll find this side of Mount Panorama. Such devotion to realism doesn't come without cost, though, and you'll need a lot of patience and determination to wrap your racing gloves around its demanding handling model. Overcome its steep learning curve, however, and you'll have more rubber to burn than the Springfield tyre fire.
For more information on how finder scores games, check our review guidelines.
---