Compare Kogan Agora smartphones to find your next affordable handset.
Use our guide to carefully compare Kogan's Agora smartphones and find the best one to match your budget.
We're committed to our readers and editorial independence. We don't compare all products in the market and may receive compensation when we refer you to our partners, but this does not influence our opinions or reviews. Learn more about Finder.
Fast Kogan phone facts
Kogan got its start in the electronics business with its own-branded televisions before branching out into everything from laptops to smartphones.
The Agora branding that Kogan uses for its smartphones is Greek for "marketplace".
What to consider when choosing a Kogan Agora phone
Kogan's business model, whether you're talking televisions, mobile phone plans, insurance or any of its other myriad businesses, has always been predicated on delivering products at the lowest possible cost. In the smartphone space, the rising commoditisation of parts and the growing power of phones have been very kind to its Kogan Agora phones, many of which have been able to offer good features at distinctly budget prices.
Still, it does offer phones that are distinctly built to a price point, rather than a feature set, and that means that it's important to understand what you're getting (or not getting) when you opt for a Kogan Agora smartphone.
Knowing what to look for and how to decipher the marketing that goes around Kogan's Agora phones can help you make a more informed decision about whether they're right for your needs.
We've gathered up a primer on the features you should consider to make those comparisons as easy as possible, guiding you to the right Kogan phone for your needs.
Which Kogan phone is best?
Your budget, needs and likely usage patterns can radically change one "best" phone into a less compelling prospect, so declaring one "best" phone from a manufacturer is a tricky prospect, not to mention a somewhat subjective one.
That being said, Kogan's Agora strategy has never been to flood the market with a wide variety of models at any one time, which means you're usually only faced with the choice of a single low-cost Agora model or sometimes two. Typically the differentiation will be much more around screen size than any other factor because both will be built with budget sensibilities in mind.
As always, it's sensible to consider our recommendations against your own personal situation and preference. Our expert reviews team has decades of experience in testing and evaluating smartphones, but your tastes, preferences and dislikes could vary from ours, making a phone that we don't rate more valuable to you or vice versa.
finder's pick
The current Kogan flagship (within the budget space) is the Kogan Agora 8 Plus. It's a highly affordable handset, and that's clearly its primary selling point because it's otherwise largely an average budget phone.
Read our full review of the Kogan Agora 8 Plus here
Looking for a Kogan phone on a plan?
Kogan does run its own mobile service, called Kogan Mobile, but that doesn't mean it offers its own Kogan Agora phones on contract terms with a Kogan Mobile plan. You can expect to find a free Kogan Mobile SIM card in your Agora phone box, and it's not uncommon for Kogan to shout you a month or more of "free" access if you buy a Kogan Agora handset. Still, the whole concept here is around buying the phone outright and then matching it up with a Kogan prepaid mobile plan over 30, 90 or 365 days. Here's what you'll currently pay for a Kogan Mobile plan:
---
Latest Kogan phone news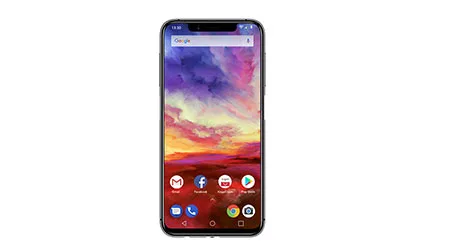 The Kogan Agora XS is Kogan's latest highly affordable handset and is pitched at those who need a smartphone on a budget.
Read more…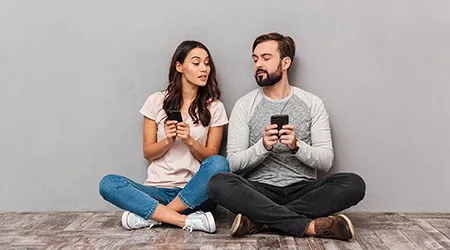 Score 17GB of data to use every 30 days for 3 months with Kogan Mobile's latest deal.
Read more…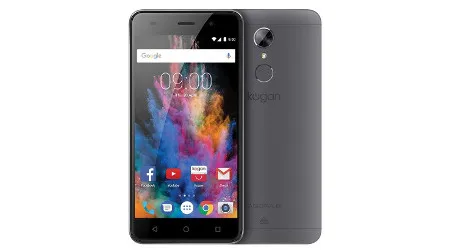 With a quad-core processor, a 13MP camera and all the features of Android 7.0, the Kogan Agora 8 seeks to redefine what a budget smartphone is capable of.
Read more…
More guides on Finder