Latest Flight Sales | April 2021
Get up-to-the-minute coverage of all the best flight sales for domestic and international flights departing from Australia.
We're reader-supported and may be paid when you visit links to partner sites. We don't compare all products in the market, but we're working on it!
Find super-low, nation-wide fares and long-haul bargains with our coverage of every flight sale you need to know about as an Australian.
Everything posted on this page is well and truly bookable, and as soon as it's gone, we'll remove it.
So what are you waiting for? Start booking and start travelling.
---
Compare flight prices to destinations worldwide:
---
Here's what you've just missed: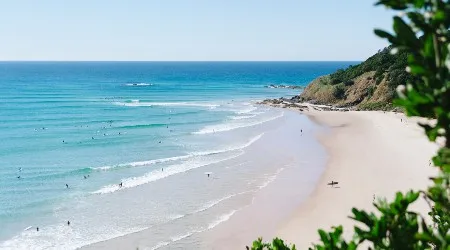 EXPIRED: Take your pick from one of the flexible flight deals in Virgin's rest of Australia sale.
Read more…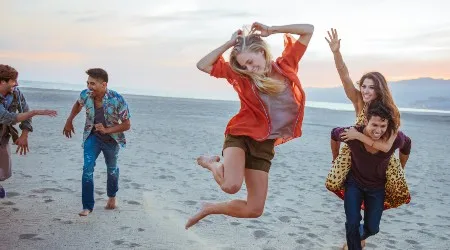 EXPIRED: We repeat: The speed of lightning is required for this one.
Read more…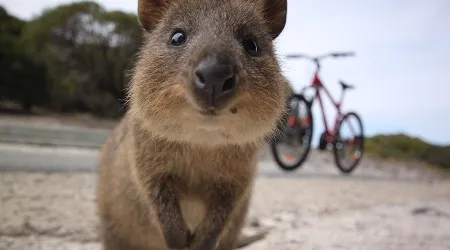 EXPIRED: Western Australia and the Quokka await, what are you waiting for?
Read more…
Frequently asked questions about flight sales
Which airlines have frequent flight sales?
Australia's four major airlines all offer regular flight sales.
Qantas has a Fly Away sale which features different destinations at any one time. There's no set day of the week for these sales but they occur regularly throughout the year.
Virgin Australia has a Happy Hour flash sale every Thursday. The start time and length of the sale varies each week but it typically starts at 11am and runs until the evening.
Jetstar's frequent flight sale is its Friday Fare Frenzy. This runs from midday until 8pm on Fridays and features some of the best-priced fares the airline can offer.
How can I get the best deal on a flight?
Outside of sale periods, one of the best ways to nab a flight deal is by being flexible with your dates and travel times. Mid-week flights and flights that take off during the day are generally the cheapest as these are off-peak travel times.
Using an aggregator like Skyscanner can also help you scout out the best prices. Aggregators crawl through hundreds of booking sites to compare prices and pull out the cheapest.
Price-matching is another way to get a great deal. Jetstar's Price Beat Guarantee states that if you find a cheaper fare online it'll beat it by 10%. Virgin Australia and Emirates both have price promises, too.
What's the cheapest day to book a flight?
You may have heard on the wire that Tuesday is the best day to book your flight. While this might be true in the US as Monday evening is regarded as the time airlines update their prices, it's not so true in Australia.
According to Expedia the best day to book a flight is actually Sunday. By doing this you can save up to 45% off your fare.
How far in advance should you book a flight?
When travelling over peak periods the general rule is to book as early as possible. That being said, Skyscanner's Best Time To Book tool says it really depends on where you're travelling to. For example, flights from Sydney to Auckland are best booked 2 months in advance while flights to London and Singapore are best booked 25 weeks in advance.
How do I get upgraded on a flight?
If you're gunning for an upgrade, the best way to increase your chances of scoring one is to request it with points or bid for it.
If you're with a frequent flyer program, once your flight is booked you can opt to use your points to request an upgrade. If there are seats available on the day you may be given a seat in the pointy end of the plane.
Alternatively a large number of airlines let you bid for an upgrade. This includes Qantas, Virgin Australia, Air New Zealand, Singapore Airlines and Etihad. A full list is available here.
If neither of those are an option for you, you can try tactics such as flying during super off-peak, dressing like you belong in first class or simply asking for the upgrade. There's no guarantee any of this will work but you can always try.
Do I earn frequent flyer points on sale flights?
The ability to earn frequent flyer points on discounted fares depends on the airline's policy.
Some airlines, such as Qantas, allow you to earn a reduced number of points and status credits on sale flights. Others may not allow you to earn any points on sale fares. If in doubt, check the airline's policy before booking.
See our flight guides
Read more on this topic