Deep fryer Finder: What to look for when buying your next deep fryer
We'll help you find the best deep fryer to cook up a storm in your home kitchen.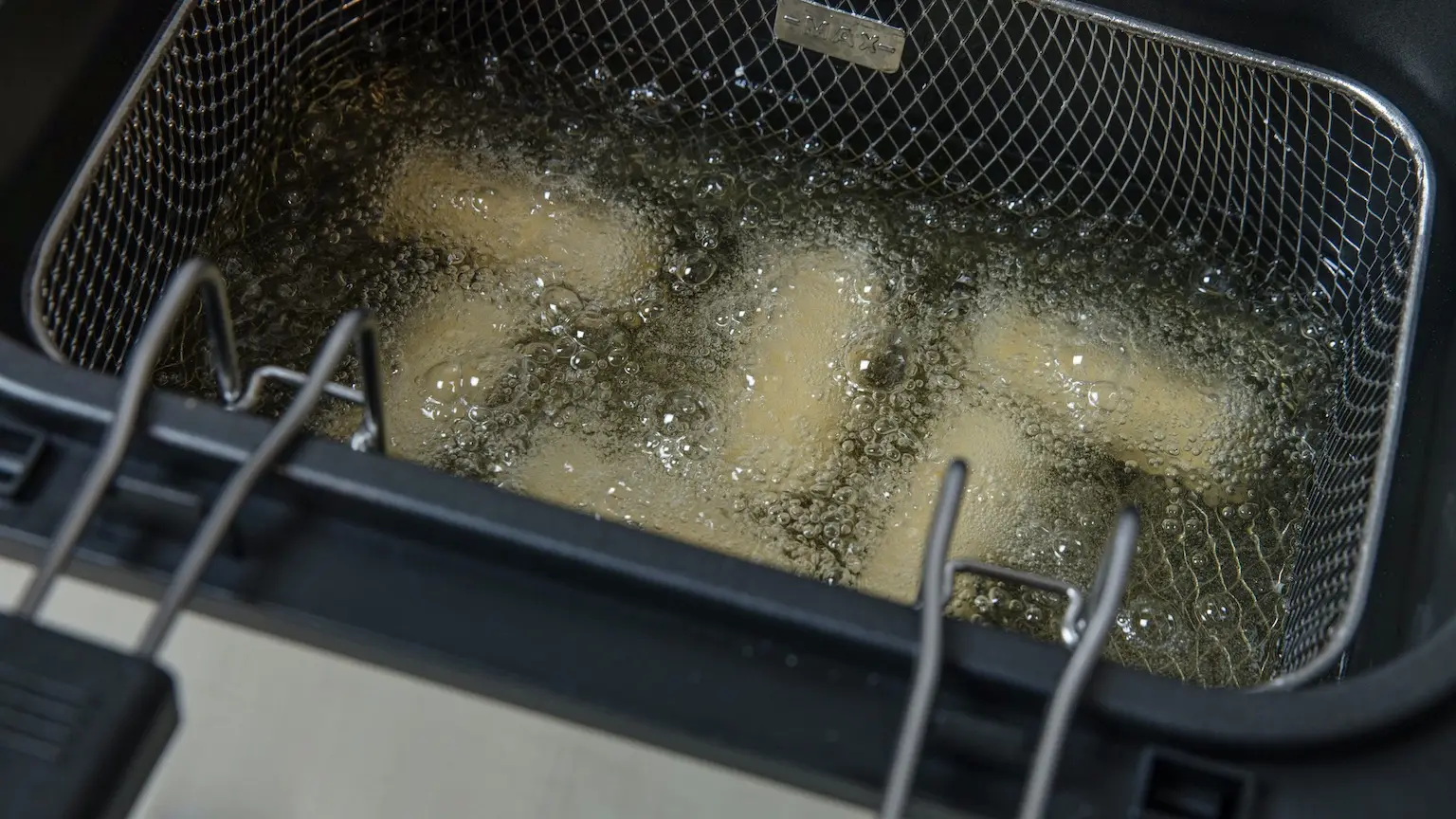 We're reader-supported and may be paid when you visit links to partner sites. We don't compare all products in the market, but we're working on it!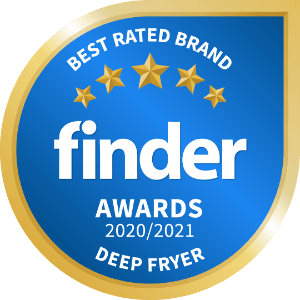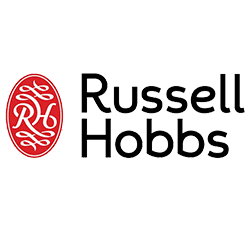 Best Rated Deep Fryer Brand: Russell Hobbs
If you hate cleaning and maintenance, then the Russell Hobbs deep fryer is your best bet. It also scored well for value for money.
Quick facts about deep fryers:
From fish and chips to tempura vegetables, a deep fryer lets you whip up fried food whenever you want.
The most important factor when choosing a deep fryer is capacity, but there's plenty more to think about before you buy.
The typical cost of a deep fryer is around $80-$200.
Types of deep fryers
An electric deep fryer offers a simple and safe alternative to frying food in a stovetop pot. It allows you to cook food quickly and accurately, reduces odours and helps prevent any dangerous spills.
When you're ready to compare deep fryers, you'll find appliances from a range of major appliance brands, including the following:
Breville
Kambrook
Sunbeam
Tefal
Most home deep fryers have an oil capacity of 4L, but the amount of fried food they can cook varies between models. This generally ranges from 1kg to 2kg, so check the specs sheet closely to find out whether a particular deep fryer will be suitable for your needs.
How to compare deep fryers
There are several factors you'll need to consider when choosing a deep fryer. Make sure to take the following features into account when comparing your options.
Cost
Deep fryer prices generally range from around $80 to $200. Models at the cheaper end of the price spectrum tend to be quite basic — just plug it in and go — while more expensive deep fryers offer features like multiple preset functions, timers and added safety features.
Size and capacity
The larger the capacity of a deep fryer, the more food you'll be able to cook in each batch. Approximately 3-4L is a common oil capacity for family-size home deep fryers, with most models capable of cooking between 1kg and 2kg of food in each batch. If you're only cooking for one or two people, a capacity of less than 4L will be a better choice.
You'll also need to consider the physical size of the fryer and how much room it'll take up in your kitchen. If bench or cupboard space is at a premium, you'll want to look for a smaller-capacity model.
Cooking options
Basic deep fryers come with a thermostat that allows you to choose your desired cooking temperature. High-end models come with multiple preset programs that adjust the temperature and cooking time based on the food you're frying.
Ease of use
Check how easy the deep fryer is to set up and use. Some models can be operated simply by turning a dial, while some higher-end options feature multiple buttons and an LCD to help you choose your desired settings and monitor your food. It's also worth checking how easy it is to drain oil from the deep fryer after use.
Safety features
Check what safety features a fryer has to prevent any spills or potentially nasty accidents. These features may include anti-slip feet, cool-to-touch exteriors, automatic shut-off to prevent overheating and vented lids that release steam and prevent spatter. Some models allow you to raise and lower the frying basket while the lid of the appliance is closed, while it's also a good idea to make sure the fryer basket comes with a cool-touch handle.
Filter
Check whether the deep fryer has a filter to help minimise cooking odours. Some models also come with oil filtration systems to keep oil cleaner for longer.
Ease of cleaning
Next, consider how easy it will be to clean your deep fryer after use. Dishwasher-safe parts will help simplify the cleaning process, while you might also want to check how easy the exterior of the appliance will be to wipe clean.
Timer
Many deep fryers come with a built-in digital or mechanical timer so you can cook your food for just the right amount of time.
Customer reviews
A simple way to assess the quality of a deep fryer is to read customer reviews. You can find these on the websites of appliance retailers and independent review sites like productreview.com.au.
Additional features
Depending on the deep fryer you choose, you may also be able to take advantage of several other features, such as the following:
A viewing window so you can monitor cooking progress
Indicator lights that let you know when the desired temperature has been reached or when it's time to change the oil
Digital controls
Recipe books
Deep fryers vs air fryers
If you love fried food but you're looking for a healthier alternative, you may want to consider buying an air fryer. Air fryers don't actually fry your food — they work in a similar way to a convection oven, circulating hot air to cook your food.
Cooking with an air fryer uses much less oil compared to a deep fryer, so air fryers are often marketed as healthier alternatives to traditional frying methods. As for whether air fryers can deliver the same taste and crunchy batter as a deep fryer, well, it depends who you ask. The choice between these two types of fryers will likely come down to your own personal preference and the types of fried food you like to cook.
For more information on the pros and cons of air fryers and how to choose the right appliance, check out our air fryer buying guide.
3 things to consider
Before you start shopping for a new deep fryer, consider the following factors:
Do you really need it? Cupboards and drawers in kitchens around Australia are filled with appliances that seemed like a must-have at the time but now rarely see any use. Particularly if your kitchen is short on space, you'll need to be sure that you'll actually use a deep fryer often enough to justify buying one.
Unhealthy eating. We probably don't need to tell you that deep-fried food isn't exactly healthy — in fact, the Australian Dietary Guidelines recommend limiting the intake of fried foods and other foods containing saturated fat. With this in mind, consider the health implications before you go out and buy a deep fryer.
Basic vs advanced deep fryers. If you're a confident cook who likes to be hands-on when preparing meals, a basic deep fryer may be all you need. If you'd rather "set and forget", an advanced model with features like preset cooking programs and a timer might be a better choice.
If you'd like to purchase a deep fryer to whip up fried food at home, here's where you can buy deep fryers online.
Best rated deep fryer brand award breakdown
| | Total Score | Overall rating | Value for Money | Cleaning & maintenance | Cooking performance | Ease of use |
| --- | --- | --- | --- | --- | --- | --- |
| Russell Hobbs | 8.16 | 4.51 | 4.45 | 4.45 | 4.33 | 4.20 |
| Other | 8.11 | 4.46 | 4.50 | 4.00 | 4.42 | 4.38 |
| Delonghi | 7.97 | 4.37 | 4.27 | 4.29 | 4.33 | 4.39 |
| Sunbeam | 7.97 | 4.38 | 4.19 | 4.29 | 4.46 | 4.27 |
| Tefal | 7.90 | 4.38 | 4.22 | 4.20 | 4.20 | 4.28 |
| Kambrook | 7.74 | 4.24 | 4.10 | 4.02 | 4.10 | 4.24 |
| Breville | 7.53 | 4.10 | 4.06 | 4.00 | 4.08 | 4.06 |
Data: Finder Retail Brand Survey, 2020, Kantar. Metric out of 5 stars unless indicated.
Methodology and more info.

More guides on Finder