Compare air fryers: The top products and your guide on how to choose
We've researched the best and worst things about air fryers so you don't have to.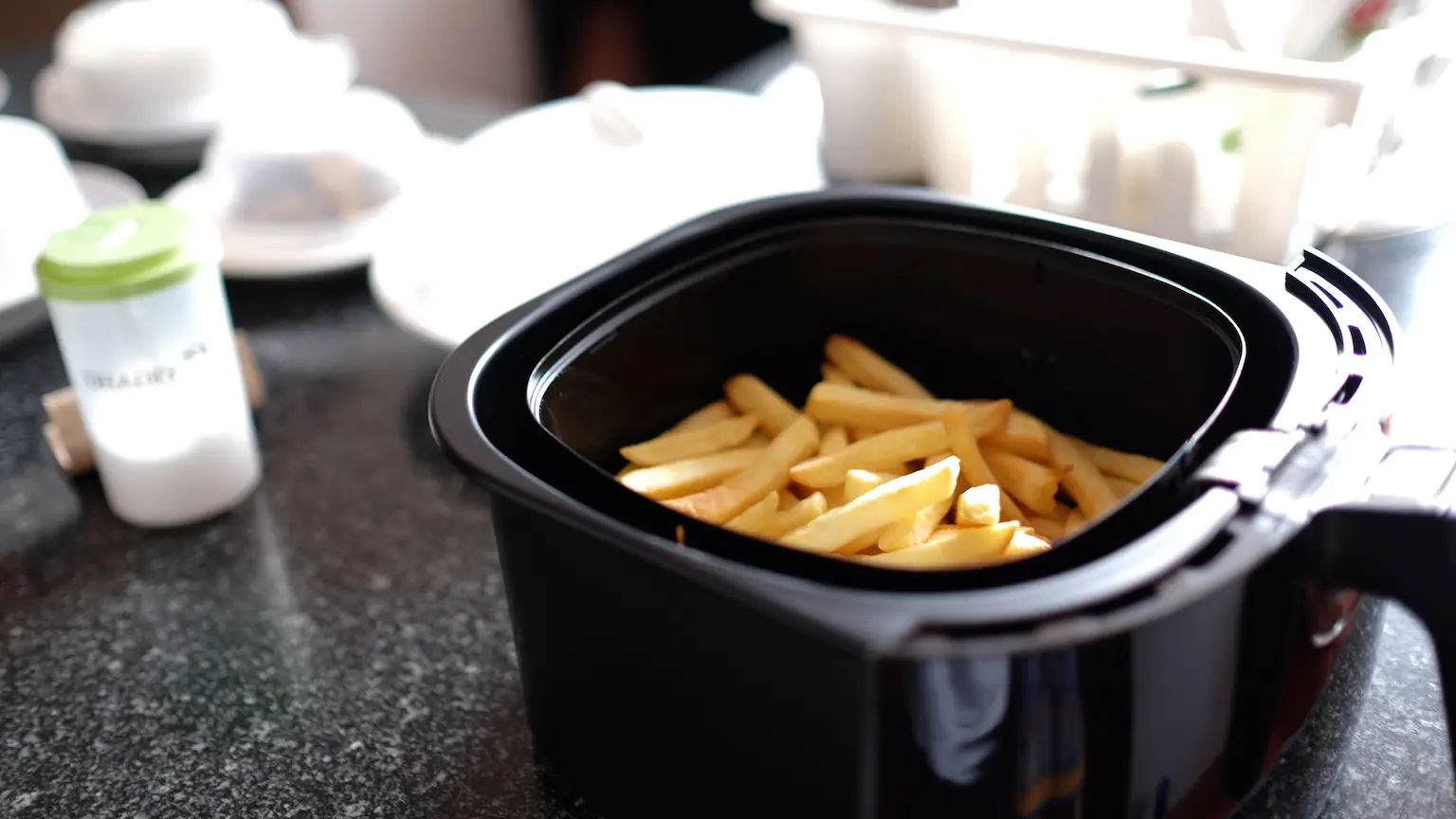 We're committed to our readers and editorial independence. We don't compare all products in the market and may receive compensation when we refer you to our partners, but this does not influence our opinions or reviews. Learn more about Finder .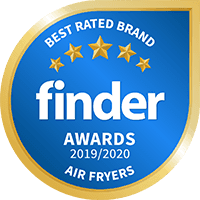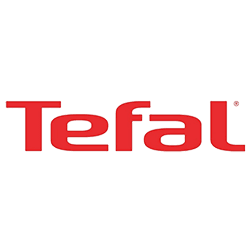 Best Rated Air Fryer Brand: Tefal
Consumers have rated Tefal as the best air fryer brand in Australia. The French cookware brand had the highest overall rating score, and 97% of surveyed owners recommend the brand. Tefal air fryers also received high scores for how easy they are to clean and for the range of available functions and features.
Quick facts about comparing air fryers
Although air fryers aren't technically fryers, they can cook, bake and roast many foods with much less oil than a deep fryer.
Air fryers typically cost around $120 to $550, depending on the model.
They are small enough to fit on your kitchen countertop and can cook enough for one to four people.
Compare air fryers
What is an air fryer?
An air fryer is similar to a convection oven and uses a fan and heating element to circulate hot air and cook food. Air fryers don't actually fry the food, but they are designed to cook many foods you would usually fry. An air fryer will cook these foods with very little oil in comparison to a deep fryer, which is why they are often marketed as a healthier alternative for making fried foods.
Air fryers are typically easy to use and quick to set up. Many foods cook quicker in an air fryer than with other methods because the heat is contained in a small area and the fryers only take a few minutes to heat up. You won't have to pay much attention to the food while it's cooking except to rotate the contents once or twice.
Are air fryers healthy?
Air fryers are generally considered healthier than traditional frying methods, but it really depends on what you're cooking in the air fryer. Even if you're using less oil than you would with a deep fryer, making chicken nuggets every day in your air fryer wouldn't be considered healthy by most people.
How to compare air fryers
The best air fryer for you depends on your budget and what you plan to cook with your fryer. Here are the main things you should consider when comparing air fryers:
What can you cook in an air fryer?
You can use an air fryer to cook a wide variety of foods with minimal effort. To help give you inspiration, Phillips and other manufacturers feature a range of online air fryer recipes.
However, while air fryers can cook a lot of different kinds of food, they don't do everything. They aren't efficient at cooking large quantities of food or multiple types of food at the same time.
Potatoes
Frozen chips
Mini pizzas
Frozen fish sticks and nuggets
Frozen vegetables
Roasted nuts
Banana bread
Brownies
Chicken
Ribs
Burgers
Tofu
Wet batter-coated foods
Beans
Steamed vegetables
Pasta
Best rated air fryer brand award breakdown
Data: Finder Retail Brand Survey, 2019, Roy Morgan. Metric out of 5 stars unless indicated. Methodology and more info.

More guides on Finder