The best whipper snippers and line trimmers in Australia for 2020
We've found the 6 best electric and petrol-powered whipper snippers you can buy right now.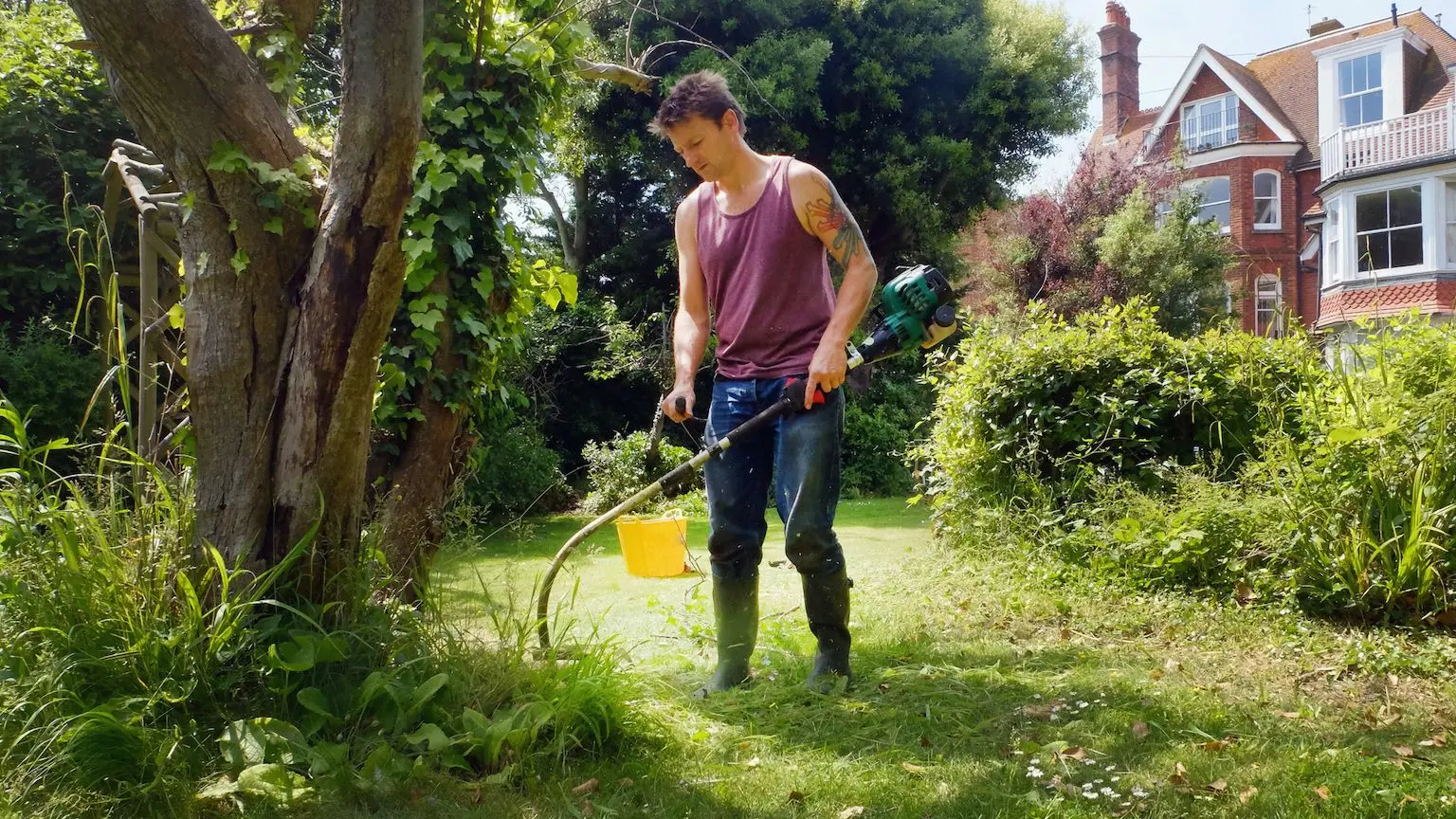 We're reader-supported and may be paid when you visit links to partner sites. We don't compare all products in the market, but we're working on it!
The best whipper snippers in Australia
How did we pick this list?
Our editorial team selected the products in this list based on our own reviews, customer reviews and professional reviews weighted against each other. This accumulated data was used to determine our overall winners for each different category or type of whipper snipper. For each category, we carefully selected parameters based on our research and identified the products with the highest review score within those parameters.
Best petrol-powered whipper snipper: Honda UMK425
Four-stroke means no mixing fuel and oil
Bike handle version comes with metal blade (it's an optional extra on the loop handle model)
There are cheaper options available
Some customers report that it's not as easy to start as the manufacturer claims
Price (RRP): $629
Buy at eBay
Why we chose it
With an average rating of 4.5 out of 5 from more than 50 customer ratings on productreview.com.au plus positive reviews elsewhere, the Honda UMK425 is our pick if you're buying a petrol-powered model.
Available with either a loop handle or a bike handle, the UMK425 is powered by Honda's Generation II GX25 Mini four-stroke engine, which means there's no need for the hassle of mixing oil and fuel. It's also compact and lightweight, with a dry weight of 5.7kg, and features a 0.55L fuel tank capacity.
Other features include an anti-vibration engine mount, anti-flood primer system and electronic ignition.
---
Best battery-powered whipper snipper: Makita DUR181Z
45+ minutes run time
Easy to switch from grass cutting to edge trimming
Not the cheapest
Some customers would prefer a thicker line size for tough jobs
Price (RRP): $129
Buy at eBay
Why we chose it
If you're in the market for a cordless whipper snipper, the Makita DUR181Z comes highly recommended. Not only does it score an average of 4.5 out of 5 from 10 customer ratings on productreview.com.au, it also scores an average of 4.7 out of 5 from more than 1,000 Google reviews from customers around the world.
Offering over 45 minutes of continuous run time, this model weighs in at 3.1kg (without the battery) and has a telescopic shaft to suit users of different heights. The bump and feed nylon head is designed to ensure that you always have the right length of trimming line, while the motor head rotates 180 degrees when you want to switch to edge trimming.
Finally, the DUR181Z is powered by Makita 18V Li-ion batteries, which can be used to power lawn mowers, hedge trimmers, chainsaws and more.
---
Best electric whipper snipper: Stihl FSE 71
Comfortable handle
Suitable for small areas
There are more affordable options out there
Some users report minor difficulties getting new line to feed through the cutting head
Price (RRP): $199
Buy at Tools Warehouse
Why we chose it
With an average rating of 4.5 out of 5 from productreview.com.au customer reviews, the Stihl FSE 71 takes the title of the best electric whipper snipper.
Weighing in at 4kg, the FSE 71 features a soft-grip loop handle designed to increase user comfort. It includes cable strain relief to prevent accidental disconnection of the power cord, and is simple to set up and use straight out of the box.
---
Best cheap whipper snipper: Ryobi One+ 18V Line Trimmer Kit (RLT1830LiX51)
Rotating shaft
Battery can be used throughout the Ryobi One+ range
Some customers would prefer a little extra power
There are still other cheaper options available that may be enough for the job
Price (RRP): $229
Buy at eBay
Why we chose it
Featuring an 18V line trimmer, a 2A charger and a 5.0Ah battery for under $230, this trimmer kit from Ryobi is an affordable option for homeowners on a budget. It's also been well received by consumers, receiving an average rating of 4.6 out of 5 from more than 40 customers on the Ryobi website.
The trimmer boasts a 305mm cutting path and an auto feed head that feeds a small amount of line each time you release the trigger. The shaft rotates so you can quickly and easily shift between edging and trimming, while the upper shaft can be adjusted to improve comfort levels.
Finally, as this kit is part of Ryobi's One+ range of power tools, the battery can be used to power more than 50 other pieces of equipment.
---
Best whipper snipper for small yards: Ryobi One+ 18V Cordless Line Trimmer - skin only (OLT1830)
Affordable
Battery can power lots of other tools in the Ryobi One+ range
Some complaints that auto-feed doesn't work properly
Some customers complain about insufficient cutting power
Price (RRP): $109
Buy at eBay
Why we chose it
With an average rating of 3.7 out of 5 from 96 productreview.com.au ratings, plus a score of 4.5 out of 5 from more than 50 reviews on the Ryobi website, this cordless line trimmer is well worth a look if you're trimming a small-medium yard.
A 2-in-1 line trimmer and edger, this model has a rotating shaft so you can quickly shift between the two tasks. It features an auto-feed line head, a 305mm cutting head and a fold-out edger guide.
The skin (no battery) of this trimmer is available for a little over $100, while the battery that powers it can also be used to run dozens of other tools in the Ryobi One+ range.
---
Best whipper snipper for big yards: Husqvarna 525LST
Price may be a stumbling block for some
Price (RRP): $749
Buy at eBay
Why we chose it
Husqvarna was rated as the best brand for whipper snippers in Australia in the 2019/20 Finder Retail Awards, earning high ratings from customers for quietness, safety and ease of use. And with Husqvarna's 525 range of trimmers earning an average rating of 4.8 out of 5 from 8 reviews on productreview.com.au, we chose the Husqvarna 525LST as the best whipper snipper for large yards.
This petrol-powered trimmer features an X-Torq engine that produces 1.34 horsepower. It weighs in at 4.7kg without cutting equipment and comes with a 0.51L fuel tank.
If you've got a large yard to work through, the Husqvarna 525LST is well worth a closer look.
---
Methodology
13
Brands considered
25+
Products compared
6
Best products chosen
We compared real customer reviews and key product features.
We considered line trimmers and whipper snippers that are available across Australia.
The products on this list are chosen by our editorial team and are not selected based on commercial relationships.
For more information about how to compare your options, check out our whipper snipper buying guide.
More guides on Finder