Whipper snipper Finder: Your guide to choosing the right line trimmer
Learn how to find the best lawn trimmer for your yard and garden.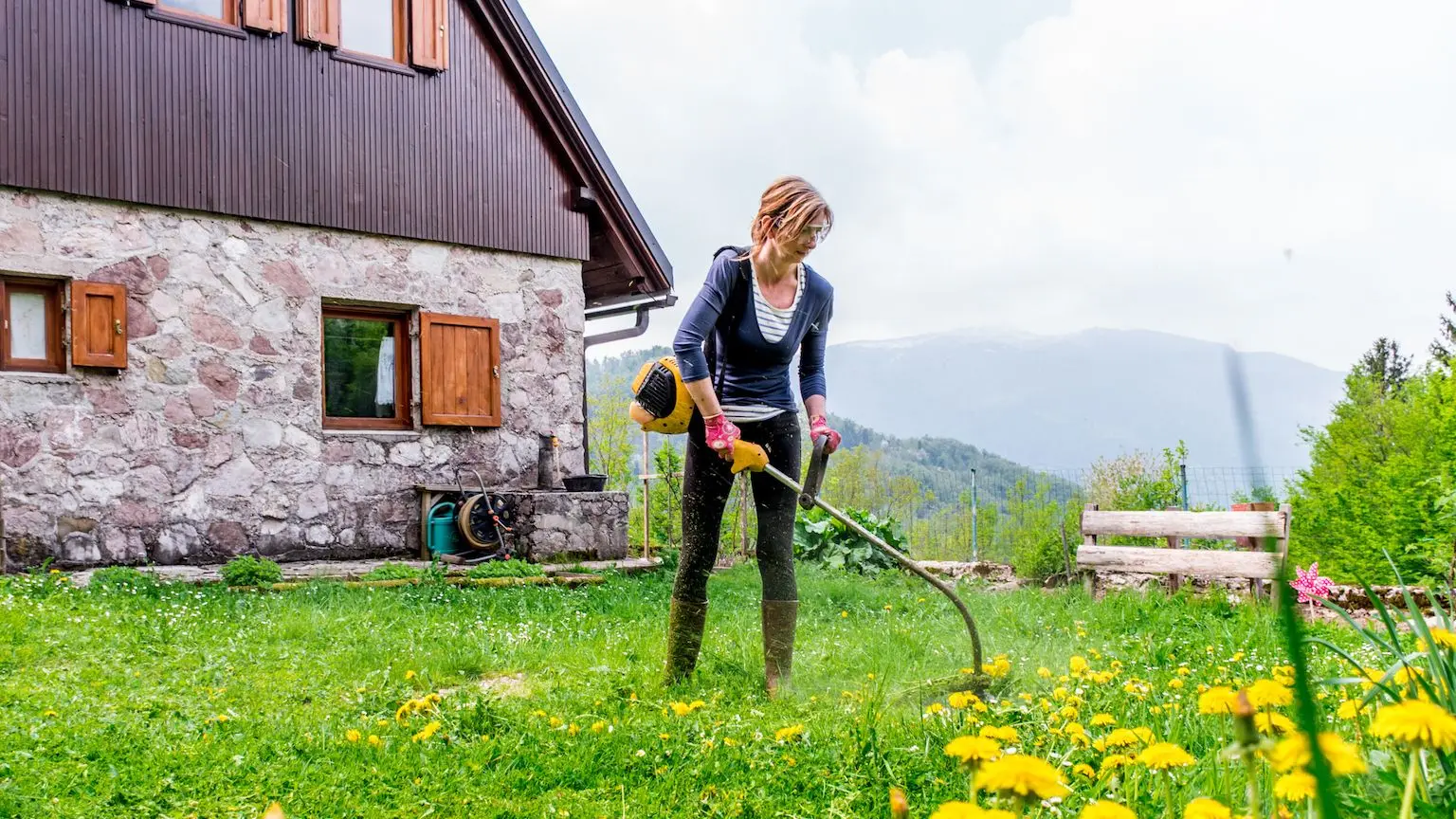 We're reader-supported and may be paid when you visit links to partner sites. We don't compare all products in the market, but we're working on it!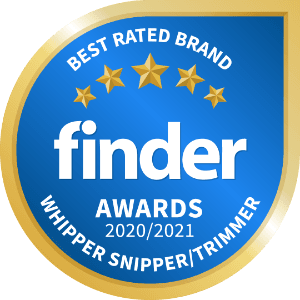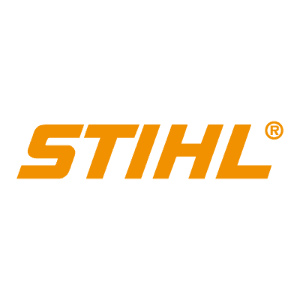 Best Rated Whipper Snipper Brand: Stihl
A clear winner in the whipper snipper or trimmer category, Stihl received the top scores for safety, performance and ease of use.
Quick facts about whipper snippers
Whipper snippers and line trimmers are available in petrol-powered, battery-powered and electric form.
The most important factors to consider when choosing a whipper snipper are how the line trimmer is powered and your budget.
Prices range from $50 up to around $700 with most models falling in the $200-$400 price range.
Compare whipper snippers
What is a whipper snipper or lawn trimmer?
Whether you call it a whipper snipper, a line trimmer, a weed whacker or any of its other monikers, this gardening tool is a very useful item to have in your shed.
A whipper snipper can be used to cut all those edges and corners of your lawn that a lawn mower can't reach and can even keep small yards looking neat and tidy. They use a trimmer cord (also known as trimmer line) made of nylon or plastic to cut grass and weeds down to size, and there are petrol-, electric- and battery-powered models available.
Types of whipper snippers
There are three types of whipper snippers to choose from:
Petrol-powered whipper snippers. The first option most people consider is a two-stroke or four-stroke line trimmer. They offer the most cutting power, are easy to use and can make quick work of your backyard lawn duties. However, the noise and air pollution they produce can be a major turn-off for some buyers.
Electric-powered whipper snippers. While there's only a small number of electric line trimmers available, they're an affordable option and don't require as much maintenance as petrol-powered models. They're easier to start and can be all you need to tackle a smaller yard. The obvious drawbacks are that you'll need to drag around an extension cord (be careful not to cut it) and also stay within reach of a power point, which isn't always possible in some yards.
Battery-powered whipper snippers. Battery-powered (or cordless) whipper snippers tend to be a little more expensive than corded models but offer all the same advantages. You also don't have to worry about dragging around a cord or staying near a power source, and you can use your whipper snipper battery to power other tools from the same manufacturer. However, you'll need to consider battery run time and recharge time before you buy, as running out of juice halfway through a job can be very annoying.
How to compare whipper snippers
Head in-store and physically pick up any whipper snipper you're thinking of buying. This will give you a better idea of just how easy and practical the machine will be to use on a regular basis. Ask yourself the following questions:
Is it lightweight enough for you to comfortably use it for long periods?
Is grip is firm and comfortable?
Can you start is easily?
Are all controls are clearly labelled and within easy reach?
Is it hard to feed more trimming line into the whipper snipper?
For more inspiration, check out our guide to the best whipper snippers in Australia. While you're shopping, consider the following key specs and features:
Price
You can pick up a budget line trimmer for under $100, while top-end cordless models max out at around $700. However, most line trimmers cost around $200-$400.
Bent vs straight shaft
Bent or curved shafts are more common. They are lightweight, easier to manoeuvre and good at edging, while straight-shaft line trimmers offer a longer reach, are suitable for tall people and are better suited to more heavy-duty work. Straight shaft models are also generally more expensive.
Feeding system
Bump-feed systems are the most common and feature the line wound onto an internal spool. When you bump or press the head of the trimmer on the ground, more line is fed out. Automatic feed systems automatically release more trimming line when you need it. Manual feed systems use fixed lengths of line that you can remove and replace as needed.
Attachments
Depending on your needs, you may also want to consider what replacement parts or additional accessories are available for your line trimmer. Options include replacement trimmer heads and spools, extension poles, and hedge trimmer, leaf blower and pruner attachments.
Cutting width
If you've got a large area of grass you need to trim, check the specs sheet to find out a whipper snipper's cutting width.
Rotating cutting head
With many whipper snippers, if you want to switch from grass cutting to edging, you'll need to hold the whole tool at a different angle. However, some models come with heads that can rotate 90 degrees to make this task easier.
Whipper snippers vs brush cutters
If you're looking for something to keep your lawn edges looking good and keep weeds in check, a whipper snipper will be more than adequate for most people. However, if you live on a large property or you need to tackle some heavier-duty jobs, you may want to invest in a brush cutter.
Brush cutters generally feature a straight shaft and unlike the string used in a line trimmer, they use metal blades to cut through thicker vegetation and tree branches. There are also different blade attachments available depending on what you need to cut, making a brush cutter versatile enough to tackle a wide range of tasks.
However, they're a little more difficult to use than ordinary whipper snippers and will be overkill for many home gardeners.
There are plenty of other power gardening tools that can make light work of all your backyard maintenance jobs, so you might also want to check out guides on hedge trimmers and blower vacuums.
Three things to consider
Keep these key points in mind before deciding on the best line trimmer for your needs:
Stay safe. The safety guard on your line trimmer helps prevent debris being flung in your direction, but make sure it still allows good visibility of the cutting area. Using protective eyewear (and earwear if using a petrol-powered model) is also essential, as is keeping limbs and loose clothing away from the trimming line. Finally, make sure your whipper snipper is completely stopped before performing any maintenance or repairs.
Use a shoulder harness. If holding a line trimmer aloft for long periods places too much of a strain on your arms and back, look for a model that comes with a shoulder harness.
Buying a battery-powered model? Make sure you check how much run time you can get on a full charge, and how long it takes to recharge. If you've got a larger yard, buying a model that comes with a spare battery will ensure that you can keep on cutting when the first battery runs out of juice.
Compare electric and battery lawn mowers
Best rated whipper snipper brand award breakdown
| | Total Score | Overall rating | Value for Money | Ease of use | Performance | Safety |
| --- | --- | --- | --- | --- | --- | --- |
| Stihl | 8.43 | 4.62 | 4.24 | 4.58 | 4.67 | 4.6 |
| Bosch | 8.23 | 4.46 | 4.5 | 4.38 | 4.46 | 4.5 |
| Husqvarna | 8.07 | 4.39 | 4.11 | 4.22 | 4.39 | 4.39 |
| Ryobi | 8.03 | 4.36 | 4.26 | 4.34 | 4.26 | 4.38 |
| Honda | 7.99 | 4.39 | 4.11 | 4.25 | 4.39 | 4.36 |
| Victa | 7.83 | 4.32 | 4.04 | 4.08 | 4.24 | 4.32 |
| Ozito | 7.66 | 4.08 | 4.46 | 4.36 | 4.02 | 4.26 |
| Other | 7.58 | 4.1 | 4.14 | 4.14 | 4.1 | 4.24 |
| Homelite | 7.38 | 3.86 | 4.43 | 4 | 4.21 | 4.21 |
| Makita | 7.25 | 3.89 | 3.86 | 4.18 | 3.93 | 4.25 |
Data: Finder Retail Brand Survey, 2020, Kantar. Metric out of 5 stars unless indicated. Methodology and more info.

Previous Retail Awards
More guides on Finder