Blower vacuum buying guide: How to choose the best blower vac for your needs
We'll help you compare blower vacs to find the one that's perfect for your garden.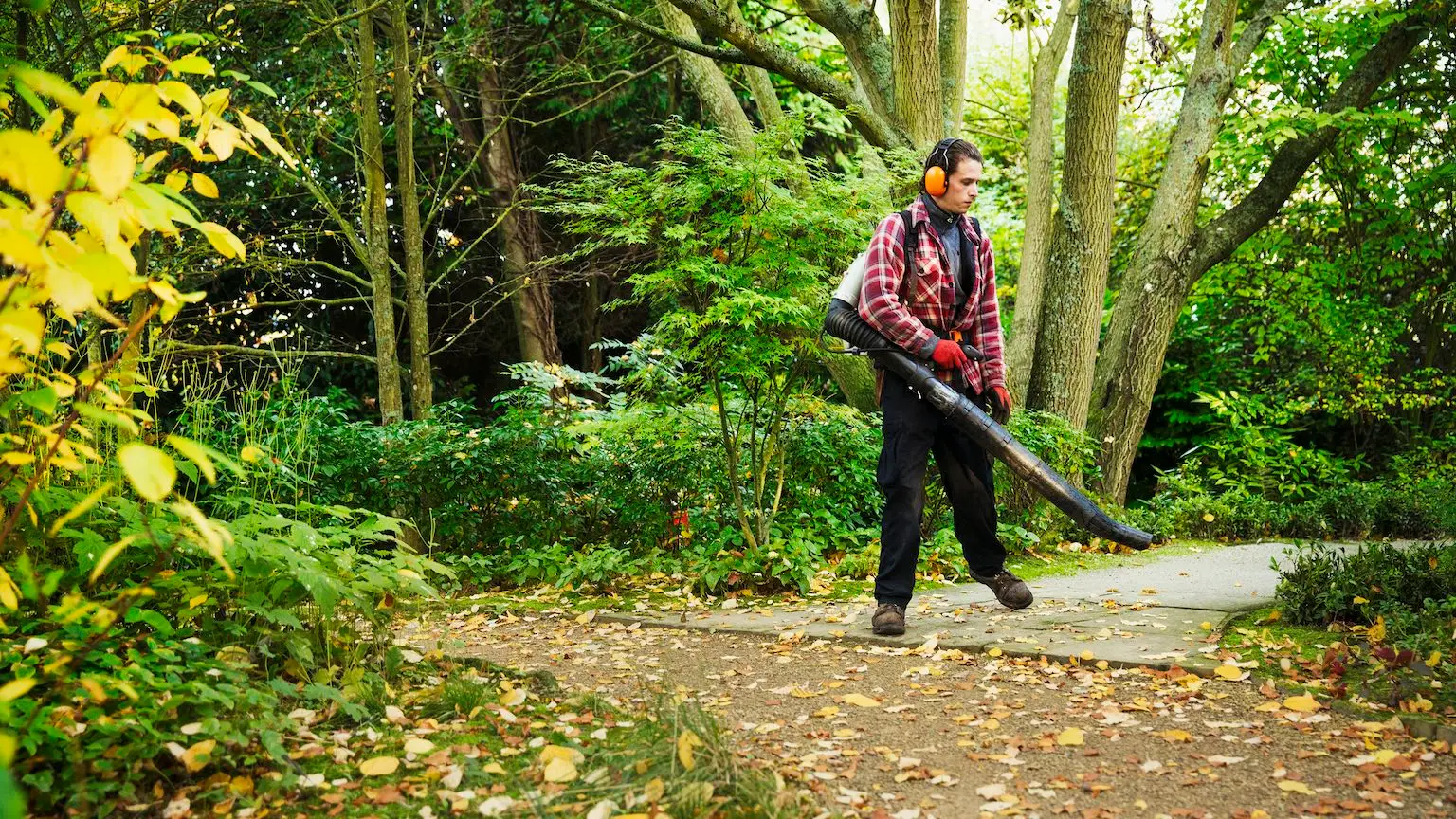 We're reader-supported and may be paid when you visit links to partner sites. We don't compare all products in the market, but we're working on it!
Key facts about blower vacuum:
If you like your lawn to be neat and tidy all year round, a blower vacuum is a useful tool to have in your shed.
Blower vacs allow you to blow leaves and clippings off your lawn and vacuum the debris up to make your spotless yard the envy of neighbours.
The most important factors to consider when choosing a blower vacuum are whether you want a petrol-powered, cordless or electric model, how comfortable the unit is to use and your budget.
Compare some of the best blower vacuums
Data obtained December 2018. Prices are subject to change and should be used only as a general guide.
What is a blower vacuum?
A blower vacuum (often shortened to blower vac) is a gardening power tool designed to help you clear your land of leaves and grass clippings. Just like leaf blowers, these tools can be used to blast garden debris off paths, off your property or into an easy-to-manage pile.
However, blower vacuums can also vacuum up the debris to create a spotless yard. Many models even include a mulching feature to turn that debris into mulch that you can use around your garden.
Pros and cons
Pros
Why should you get a leaf blower vacuum? There are a few important reasons:
Convenience. Instead of sweating away with a rake trying to keep your lawn looking sharp, a blower vac makes cleaning away fallen leaves and other debris a whole lot easier.
Kerb appeal. Whether you're looking to maximise your home's kerb appeal or you just like everything to be neat and tidy, a blower vacuum is a very handy tool to have tucked away in your shed.
Versatility. You can also use a blower vac to keep patios and decks clear of leaves and other debris, which can be useful if you like outdoor entertaining.
Bushfire safety. Reducing and removing leaf litter, twigs and dead vegetation near your home can help protect your property in the event of a bushfire.
Cons
There are also a few reasons why you might decide that a blower vac is a waste of money:
Cost. Blower vacs cost between $100 and $500 or more. If you have a small yard and don't have huge piles of leaves and other debris to clear, a rake and broom would be more cost-effective.
Limited leaf collection. Blower vacs can only collect a relatively small amount of leaves before you have to go through the annoying process of emptying the bag. Switching between blowing and vacuuming can also take time on some models, so you might prefer to do without the vacuum functionality altogether.
Noise. Blower vacs are notoriously loud. Make sure you use ear protection when using your blower vac.
What types are available?
You have three options to choose from when shopping for a blower vac:
Petrol-powered blower vacuums. Suitable for large areas, petrol blower vacs are the most common option. There are two- and four-stroke models available and they offer more power and a longer running time than cordless models. However, petrol-powered blower vacs may be loud enough to draw the ire of your neighbours, while they're also heavier than the other options and require more maintenance.
Battery-powered blower vacuums. While petrol power is still popular, there's also an increasing number of cordless blower vacs powered by lithium-ion batteries available. They're simple to use and generate much less noise and vibration than petrol models, plus they offer the added benefit of being able to use the battery to power other tools in the manufacturer's product range. However, you'll need to make sure the vacuuming power and battery runtime are sufficient for your needs.
Electric blower vacuums. Electric blower vacs also produce less noise than petrol models and are generally quite easy to use. They're also usually the most affordable of the three options. The obvious downside is that you'll need to deal with the hassle of an extension cord and will need to stay close to a power outlet, so they're generally better suited to smaller gardens.
How to compare blower vacuums
When buying a blower vac, consider the weight of the tool, how easy it is to use and the size of your yard.
Size of yard
This will be a key factor in deciding whether you choose a petrol, electric or battery-powered model. Petrol models are generally a better choice for large yards, while if you choose an electric model you'll need to have a power source close by.
Weight and comfort
Check the weight of the blower vac to see whether you'll be able to comfortably hold it for long periods? Is it designed to be held in either hand so you can give your tired arm a break? If you're choosing a petrol model, does it feature any vibration-reduction or vibration-dampening technology?
Noise levels
Check whether the manufacturer lists a noise rating before you buy. Ratings for petrol blower vacs commonly range between 75 and 95 dB, so if your neighbours are sensitive to noise you might prefer to opt for a quieter cordless or electric model.
Switching from blower to vac
Some models can be changed from a blower to a vacuum simply by flicking a switch, but others require some tinkering (and sometimes even the use of tools) to be reconfigured. Find out exactly what's involved before you buy
Price
Most blower vacuums are priced in the $100 to $500 range. If buying a battery-powered model, check whether a battery and charger are included as part of the price or whether the model you're buying is "skin" only
Additional factors to consider
Adjustable speed. Most models have a maximum airflow speed of between 200 and 350 km/h. Make sure the blower vac you choose allows you to adjust the air speed to suit different areas of your yard. For example, if you're getting some leaves out of your garden, you'll want to lower the speed so you don't damage any delicate plants and flowers.
Dust bag. Dust bag capacities typically range from 35 to 50 litres. Smaller bags will need to be emptied more frequently, but larger bags can become quite heavy to carry when full.Most manufacturers also offer replacement bags for between $20 and $60.
Mulching. If the blower vac offers mulching functionality, check the specs sheet to find out its claimed mulching ratio. For example, a ratio of 5:1 would mean that 5 bags of garden debris could be chopped into 1 bag of mulch. Most manufacturers list ratios of between 10:1 and 16:1, or even higher in some cases, but these figures should be taken with a grain of salt.Also, check whether you can easily access the mulching blades to clear them if they become clogged.
Handheld or wheeled. A small number of manufacturers offer electric blower vacs that look a little more like a conventional household vacuum and can be manoeuvred around your yard on wheels. You may want to consider one of these models if you think you'll have difficulty holding a handheld vac for the time required to clean your yard.
Storage. If storage space is at a premium in your shed, you might want to consider a blower vacuum with a telescopic tube or a detachable nozzle.
More guides on Finder