The best RPGs on PlayStation 4 in 2021
Throw yourself into some of the most engaging role-playing games on the platform.
We're reader-supported and may be paid when you visit links to partner sites. We don't compare all products in the market, but we're working on it!
Sekiro: Shadows Die Twice
Most people are of two minds when they pick this one off the shelf. On the one hand, the developer logo clearly says FromSoftware, creators of some of the best action RPGS in the biz (see: the Dark Souls series and Bloodborne).
On the other hand, the publisher is Activision, a company not overly known for its generosity when it comes to in-game content (see: microtransactions). Thankfully, your fears are unfounded this time.
From go to death throe (and these will happen constantly), Sekiro is every bit a FromSoftware adventure. This ninja odyssey repackages Dark Souls' unflinchingly difficult combat into a fantastical take on feudal Japan.
Don't be fooled by the new grapple hook verticality, increased Ninja Gaiden-esque mobility and aggressive combat that feels even more accessible than Bloodborne.
Sekiro will absolutely lull you into a false sense of security before slicing and dicing your self-esteem with a ton of layered, clever and subtle ideas. Make no mistake: only the most talented gamer shall view these end credits. And the feeling of reaching them is nothing short of sublime.
Read our Sekiro: Shadows Die Twice review
Diablo 3: Ultimate Evil Edition
If you played Diablo III at launch on PC, you'd know the game had a lot of room for improvement. While PC exclusivity can sometimes prove frustrating for console owners, it turned out to be a blessing in disguise when it came to Diablo III. All the improvements that were made on the PC version since its launch in 2012 were folded into the new-gen console version in 2014. Hell, even as a gamer who sinks a lot of hours into PC games, I had a lot more fun playing Diablo III on console than I did on PC.
This isn't just because I played it at PC launch, either; it's because Diablo III feels like it's been built to play on a controller. The action feels better when controlled with joysticks and buttons rather than clicking frantically with a mouse, and this loot-loving game has the potential to turn a quick session into the evaporation of an entire day. If you missed it at launch, there's still sporadic new content and improvements that make it well worth picking up or returning to if you haven't visited this devilish delight recently.
Kingdom Hearts III
There's a subset of gamers who have nothing but disdain for the Kingdom Hearts series. They look at the cover of these interactive storybooks and see nothing but a weird tonal mishmash.
Spiky-haired kids with improbably shaped swords fighting alongside pants-less sailor ducks and ...uh, whatever genus Goofy is. (Man? Dog? Dogman?) Even if you're an anti-KH hardliner, you need to get over yourself and sample what is truly one of the best games of 2019.
Admittedly, the plot here is a little crazy and a bit of prior knowledge goes a long way. That said, I have little doubt that the average RPGer will fall in love with these dazzling worlds and a real-time battle system that's as showy as it is deceptively deep.
If those features and the addictive grind to unlock greater keyblade transformations don't hook you, the weaponised Disney references will. Only the hardest of hearts could play this and not find themselves more on board than Jack Sparrow (some triple digit hours later).
Read our Kingdom Hearts 3 review
Ni no Kuni II: Revenant Kingdom
When recommending JRPGs to curious outsiders, I always find myself telling them that there's nothing quite like 2013's Ni no Kuni: Wrath of The White Witch.
Developed by Level-5 with animation by Studio Ghibli, White Witch combined luscious anime visuals, signature storytelling and a complex, classic-flavoured battle-system into an epic RPG experience. Oddly, now that it also has a sequel, there's... well, still nothing quite like it.
Ni no Kuni II: Revenant Kingdom may look like the exact same McCoy, but it has more in common with the Bandai Namco's Tales franchise or Suikoden than its predecessor. Revenant Kingdom has more or less nothing to do with the characters and setting you spent 50+ hours falling in love with during the last adventure.
This time you'll chum around with Roland, a pistol-packing "real world" politician who has barely escaped a nuke attack and a cat-eared-boy-king named Evan who's being usurped from his castle. Together, this mismatched duo will do battle (real-time this time around) against an army of mutinous mouse folk.
It sure sounds bizarre on paper, but I dare you not to fall hopelessly in love with Revenant Kingdom after a few hours.
Read our Ni No Kuni II: Revenant Kingdom review
Monster Hunter: World
Straight out of the gate, hardcore RPGers ought to adjust their expectations on what sort of game MHW is. Go in with the knowledge that this is going to be light on story but heavy on action that hinges on how good your four-person hunting party is.
You should also prepare yourself for the fact that while this is the most accessible entry in the series yet, man, hunting dinosaurs sure is in-depth. Back in my day, we just bonked them on the head until they became collectable steaks.
Not so the case here. Pretty soon you'll fall into a feel-good grind of murderising monsters in very particular ways to reap specific rewards.
These rare trinkets, tusks and T-bones will then need to be fed into a complex crafting system that will yield increasingly potent (and laughably large) weapons to eliminate even larger residents of increasingly larger Jurassic Parks.
All that said, take this as both a glowing recommendation and a warning: monster huntin' is a black hole.
Read our Monster Hunter: World review
Horizon: Zero Dawn
Behold, the game that started an absolutely stellar run of insanely good first-party titles for Sony.
With this, Guerrilla Games asked us to go native by slipping into the weird techno-tribal boots of Aloy, a huntress beset by hulking, animalistic robots. Obviously, therein lies the mystery: you'll find yourself on a journey to discover why dinobots walk the earth in a staggeringly large sandbox sprinkled with the salvaged tech of a bygone civilisation.
Without spoiling too much, I can confirm that the answers you find will shock you to your core – like an electro arrow to a T-rex's chest.
Looking beyond that destination, the real-time combat here is sublime in that it allows you to quickly bounce back and forth between frontal assaults and stealth strikes.
Likewise, there is a complex hunting system that rewards any player who takes the time to survey, target limbs for component harvesting that in turn fuels a growing array of crafted weapons. Essentially, come for the gratifyingly tactical robo-beatdowns, stay for the exquisitely deep mythology and plot twists.
Read our Horizon Zero Dawn review
Bloodborne
Although it may be difficult to do, try to forget about FromSoftware's celebrated Dark Souls series for a moment. Bloodborne is arguably better.
This solitary IP exclusive took what I thought I understood about the depths of Hidetaka Miyazaki's sadism and threw all of the established rules out the window.
Whereas every previous action RPG he'd made would reward patience, measured nip-in-and-out attacks and rolling (so much rolling), Bloodborne favoured the bold and punished the indecisive. You wouldn't think it, but there is such a thing as safety through gung ho aggression.
With the finest third-person melee combat in gaming, mind-blowing art design and the Giger-est monsters imaginable, this is a gorgeously gothic must-have.
You'd do well to consider getting the GOTY edition too, as the Old Hunters expansion is the gold standard of DLCs, thanks to it pumping some premium nightmare fuel into a tank already overflowing with it.
As far as platform exclusives go, this is a crown jewel that's just as coveted as anything produced by Naughty Dog. If you own a PS4, you owe it to yourself to own this.
Nier: Automata
Sometimes you need your action RPGs spliced with a whole bunch of bonkers. When that happens, you can rely on studios like PlatinumGames – whose pedigree includes the likes of Mad World and Bayonetta – to deliver the goods.
Just when you feel like you have Nier: Automata pegged, or figured out why PlatinumGames has stylised the game tile with a capital "R" that I refuse to use, there's some new joyous discovery.
The characters are fantastic and, while the storytelling is quirky, you'll get hooked wanting to know more. Thankfully, PlatinumGames hasn't forgotten the all-important gameplay.
The studio's patented knack for fisticuffs is firing on all cylinders in Nier, and it's complemented by the kind of soundtrack you'll want to listen to outside the game.
There are minor detractors – some technical issues, an empty-ish open-world and some iffy side quests – but really, you'll be so addicted to the gameplay, so in love with the characters and so hooked on the storyline that these quibbles will barely scratch the surface.
Read our Nier: Automata review
Deus Ex: Mankind Divided
Deus Ex was my first-ever action-RPG experience. Fast forward to 2011, and the series was reborn with Human Revolution. As great as Human Revolution was (and still is), it was hamstrung by a couple of big things: technological limitations of last-gen systems that made it feel restrained in terms of its scope, and terrible tacked-on boss battles.
Without the shackles of ageing last-gen hardware constraints, Eidos Montréal was free to expand the concept for Mankind Divided. This meant creating a bigger world with deeper mechanics in a prettier offering that felt like it properly delivered the studio's dystopian-future vision. Alas, this didn't translate to a longer main story, but if you are as immersed in the fantastically realised game world as you should be, there's plenty of fascinating content to be found on the periphery.
When it's firing on all augmented cylinders, Mankind Divided empowers players with the kind of tough upgrade decisions that made a second play-through viable (New Game Plus mode is advised to keep your previously-unlocked goodies), if only to tackle missions in a completely different way.
Read our Deus Ex: Mankind Divided review
Dragon Age Inquisition
In the years leading up to the dark days of Mass Effect Andromeda, BioWare was still renowned as a studio that held a whole lot of RPG clout. Just look at Dragon Age Inquisition, which really could have gone either way.
Fans were understandably concerned after the divisive ending of Mass Effect 3 (had BioWare lost its magical mojo?), and Dragon Age II didn't hit the lofty heights of the universally praised Dragon Age: Origins.
History would go on to prove that Dragon Age Inquisition is so good it stands as a stark reminder of how BioWare can forge fantastically immersive RPG experiences that we really all should believe things will come right for new IP Anthem (just no loot crates, please).
By using its expert alchemy, BioWare fused the best parts of the first two Dragon Age games together and weaved a spell over anyone who played Inquisition.
The story starts with a bang, the voice acting is top notch, while the beautifully-rendered worlds and deep combat can keep you immersed for hours. Put simply, Dragon Age Inquisition is the high-resolution realisation of a D&D dungeon master's dream.
Persona 5
Atlus's anime wonder dazzles thanks to its mix of friendship building, stylish dungeons and speedy turn-based combat. Slot in a story oozing with darkness and taboo-busting confidence and you have the gold standard for JRPGs on PS4.
It all begins with a stellar presentation and an iconic art style that's utterly unique to P-Studio. Chase that with a God-tier soundtrack, and Persona 5 is only just starting to show you why it landed so many perfect scores from critics.
Persona 5 then seals the deal with its incredibly deep combat and an enthralling tale of a high school student, codenamed Joker, who balances his seemingly mundane life with a secret superhero gig in a volatile side-dimension.
Putting the (literal) work in at your "day job" comes with benefits in this wacky world, and it's the same deal with building meaningful relationships that transpose into Super Best Friend benefits when the chips are down.
You know what? I'm just going to have to admit it – I don't have the space required to adequately encapsulate how phenomenal Persona 5 is. Take it on blind faith. Buy this game. It'll change your life.
Bastion
RELEASE DATE: 07/04/15
DEVELOPER: Supergiant Games
PUBLISHER: Warner Bros. Interactive Entertainment
It's kind of nice to include a technically older game that isn't some sort of remaster – such is the unique beauty and lasting appeal of Bastion.
Even though it wasn't released on the PlayStation 3 alongside the original Xbox 360 release, it still stands as one of the best and most memorable action RPGs today. At the very least, it's still the most charming.
Ignore the fact it was first released in 2011, and focus instead on the timeless stylised art – but concentrate more on the dulcet tones of Rucks, who narrates your adventure in such a way you'll wish voice actor Logan Cunningham would read to you every night before bed. It's not just the presentation that makes Bastion a classic, though. The soundtrack is rocking and the combat is genuinely challenging as you have to make tough choices between vastly different monster-taming weapons before continuing out on your next mission.
Bastion is equal parts memorable and the kind of game that you'll have the urge to revisit more than once, as you get caught up in its charms.
Prey
It's a damn shame that Prey was sold as a shooter and not as an action RPG. Of course, you can shoot in Prey, and you absolutely should shoot at the many hostile aliens you encounter while traversing through the Talos I space station.
But it's not a shooter. Not really. And that's okay.
Even though the shooting feels great (the souped-up shotty is particularly awesome), it's not what makes Prey so memorable. Prey is one of those games whose killer opening is the perfect set-up for what you should expect from the game.
There are twists and turns. There are people in positions of power whom maybe you shouldn't trust. You can main-path it and get lost in a story that satisfies right up until the unfortunately binary epilogue.
But the real charm of Prey is letting yourself get lost in the twisting (and twisted) corridors of Talos I. The characters you meet, the backstory you find, the side quests you discover and the unexpected battles you get caught up in all make up a game world that will haunt you long after you're done with it.
The original Prey never got its sequel, and that's sad given how well Human Head's cancelled Prey 2 previewed; but if Arkane's Prey doesn't get a follow-up, it'll be an inalienable tragedy.
The Witcher 3: Wild Hunt
The White Wolf's epic journey is an RPG experience like no other on PS4. It's been made even more spectacular with a GOTY edition that's ridiculously over-stuffed with DLC, making it a must-have part of any gaming library.
Why is this so amazing? It all comes down to pedigree. Polish developer CD Projekt Red cut its teeth by undertaking unofficial translations of ye olde BioWare games – RPG classics like the Baldur's Gate and Neverwinter series. Decades of sifting through the code of the best in the biz clearly rubbed off.
The Witcher 3 was CDPR's first real attempt at a true open-world game, and they didn't just nail it, they eclipsed their mentors in every metric. (Not to throw too much shade, but you need only look over the fence at the subpar Mass Effect Andromeda to confirm this fact.)
Other things to note: though demon-slayer Geralt is a cosmetically set-in-stone protagonist, you can effectively mould "your" version of him via a number of deep systems including potions, oils and upgradeable magical abilities.
It also has to be said that you're looking at some of the best quest writing in video games. A consequence inflicting sub-mission in The Witcher 3 is more enthralling than the main narrative of most AAA games out there.
Latest gaming headlines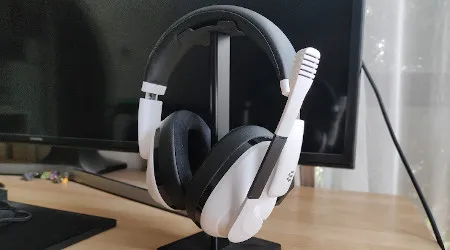 The EPOS H3 is a solid general-purpose gaming headset that delivers comfort and convenience alongside decent audio.
Read more…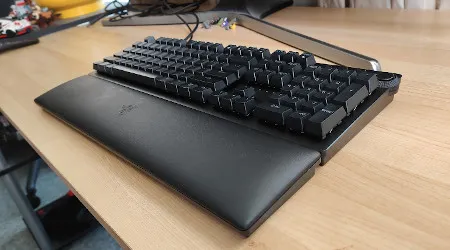 Fast, versatile and robust, the Razer Huntsman V2 Analog is a top-tier gaming keyboard through and through, but its analogue switches aren't as revolutionary as they might have been.
Read more…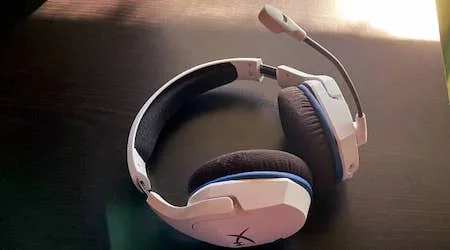 It's not the fanciest gaming headset around, and you'll either love or loathe its lightweight design, but the HyperX Cloud Stinger Core Wireless certainly gets the gaming job done at moderate price point.
Read more…
More guides on Finder