The top RPGs of all time for Xbox One
Roll 10 or above to check out the best RPGs available on Xbox One today.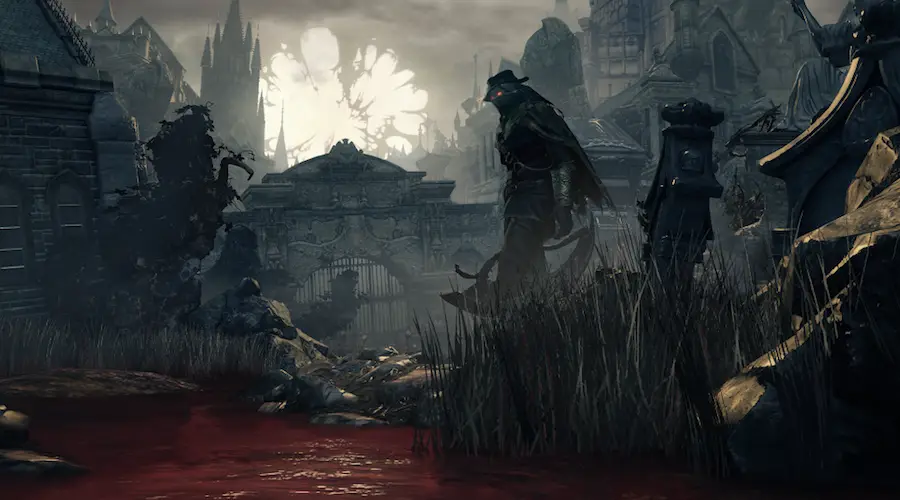 We're reader-supported and may be paid when you visit links to partner sites. We don't compare all products in the market, but we're working on it!
Whether you prefer your RPGs traditional, action-packed, filled with fantasy tropes or something a little more sci-fi, there's something to suit every RPG taste in my list below. Looking at the promising RPGs that are coming out in 2018, I have a feeling this list will grow, too.
The Surge 2
Let me be straight up with you on The Surge 2 – this game is scrappy, and that statement works on a few levels. Firstly, because this game is a bit behind the curve in terms of visuals, owing to its modestly-sized development studio.
Be that as it may, the main conceit of this Dark Souls wannabe – slicing metal chunks off cyborgs to re-attach to yourself – is super addictive stuff. This is a grind that cannot be denied.
Essentially, Deck13 has taken the best action-RPG schtick from the legendary FromSoftware and reconfigured it into a bleak, cyberpunk setting.
The environments are these lovely little rabbit warrens that wind back on themselves. Likewise, there's a combat system that will reward you for tactical aggressiveness while also punishing you by taking back your gains if you die repeatedly.
FromSoftware's efforts should definitely be experienced first, but gamers on a budget really ought to give this little guy production a shot, too.
Final Fantasy XV
When it comes to JRPGs, Square Enix's Final Fantasy series is king. It's truly amazing to see how far this franchise has come, from the 8-bit bleepy-bloopy days to XV, a 3D open-world extravaganza that's an absolute visual tour de force.
This time around you'll be sliding into the impossibly stylish boots of Prince Noctus, an heir apparent who's road-tripping his way across a fantasy Route 66 with his retinue party of three.
The plan is to have one last adventure before his arranged marriage. What he gets is a jaunt that snowballs into a desperate quest to prevent the land of Lucis' end of days.
Gameplay-wise, you'll be treated to an incredibly rich and beautiful open-world that may be traversed via your bad-ass Cadillac, or the OG fans can opt for rideable chocobos.
Combat is a flashy, real-time affair that rewards you for doing shrewd flanking moves and expertly-timed parries.
Likewise, there's a deep magic system that will have you grinding towards an ever-growing array of pyrotechnical Elemancy and Arcana attacks. This is triple-digit hours well spent.
Monster Hunter World
Straight out of the gate, hardcore RPG-ers ought to adjust their expectations on what sort of game MHW is.
Go in with the knowledge that this is going to be light on story but heavy on action that hinges on how good your four-person hunting party is.
You should also prepare yourself for the fact that while this is the most accessible entry in the series yet, man, hunting dinosaurs sure is in-depth. Back in my day we just bonked them on the head until they became collectable steaks.
Not so the case here. Pretty soon you'll fall into a feel-good grind of murderising monsters in very particular ways to reap specific rewards.
These rare trinkets, tusks and t-bones will then need to be fed into a complex crafting system that will yield increasingly potent (and laughably large) weapons to eliminate even larger residents of increasingly larger Jurassic Parks.
All that said, take this as both a glowing recommendation and a warning: monster huntin' is a black hole.
Elder Scrolls V: Skyrim
I don't care if you played it last-gen or somehow never got around to playing it, you'll be compelled to do it all again if you play the first hour of The Elder Scrolls V: Skyrim – Special Edition.
This is an RPG experience that truly grasps the all-important "role-playing" part of the genre's initialism. No matter how you want to play, you're rewarded with progression in Skyrim.
This really hits home when a stray arrow hits you in the chest and you get a notification that your armour has levelled-up.
There are no fixed skill trees, and you're free to play however you like, then change that completely when you want to muscle-up in another area. It's as liberating as it is nuanced because it incentivises you to try new things once you've maxed out a particular tree.
This also means you can play and explore in completely different ways on repeat play-throughs, which is why you should absolutely avoid as much of the main quest as possible and get lost in parts of the world you've yet to see.
It helps sweeten the deal that this Special Edition of the game is the prettiest version to play on console and comes with a stack of DLC that amounts to hundreds of hours of content.
South Park: The Fractured But Whole
While a big fan of massive, sprawling open-world RPGs, there's something to be said for an RPG experience that can be feasibly experienced in its entirety because it doesn't outstay its Hobbit-sized welcome (the book, not the movies). Case in point, South Park: The Fractured But Whole.
If you've never played an RPG before, this is the best place to begin. For starters, it's an improvement on The Stick of Truth, and doesn't actually require you to play that preceding game to appreciate it.
If you did play Stick of Truth, you'll know that The Fractured But Whole is much improved as an RPG in terms of, well, everything.
What hasn't changed is the quality of the humour, and that's why first-time role-players can be laughing their arses off while they learn what makes a great turn-based RPG so appealing.
Deus Ex: Mankind Divided
If South Park: The Fractured But Whole was your first RPG experience, this should be your second.
Granted, you probably should go back and play the preceding Deus Ex: Human Revolution (the story is great), but understand that Mankind Divided is the better game.
It's worth noting for newbies that Mankind Divided may look like an action-packed RPG (if you go by the trailers), but the real beauty is you're rewarded for playing your own way.
Spend your precious Praxis Kits (read: upgrade points) on a specific upgrade path to make the most of a very specific play style, or mix and match across the board to create a hybrid approach.
Almost every problem you come up against – whether it's a locked door, mouthy guard, or hostile checkpoint – has multiple solutions for how it can be circumnavigated.
The trick is realising that there aren't really any wrong answers. All of this is on a backdrop of a dystopian world that's begging to be explored but, like South Park, this isn't the kind of RPG that you have to worry about committing (or losing) hundreds of hours to.
Dark Souls III
Let's dip back into some controversial territory. For Souls fans, there is great division over which game in the series is best. For instance, while certain segments of the fanbase rag on Dark Souls II, it has some of the best PvP of the series.
Given the strides FromSoftware made in Dark Souls III to encourage first-timers to try the punishing gameplay, this is the best place to start if you're curious about the series but never made the jump into the abyss.
That said, don't expect this to be easy; it's just a little kinder with the training wheels. This is very much still a Souls game where death is the greatest teacher.
You will die. A lot.
But that's okay because you're supposed to. If you persevere enough, though, Dark Souls III is the kind of punishing action-RPG that'll make you determined to come back for more.
Beat it once and tackle it again with completely different proficiencies (magic is particularly fun). Plus, there's always PvP if you're up for the next-level challenge.
Fallout 4
Though rumoured for the longest time, Bethesda deserves a hell of a lot of kudos for the gumption to announce a game fewer than six months before its release.
Ultimately, Fallout 4 is one of those games that was going to be popular regardless of how much it iterated on what came before.
Thankfully, it iterated in some fascinating directions. It's not the prettiest game, but that lack of eye candy is more than offset by the treasure trove of goodies you'll find in the gameplay.
This particular post-apocalyptic world is vast, rivalled only by the depth of the gameplay mechanics.
All the usual Fallout-themed role-playing stuff is there, albeit with an added layer of polish that's a welcome change (like the much-improved shooting).
The best bit, though, is the game within a game: the option to build your own settlements splices, a post-apocalyptic take on SimCity with a layered RPG world. If you're done with the core game, there's some quality DLC to choose from and, beyond this, mod support for even more content.
Fallout 4 is one of those games that will, if you become as addicted to it as you should, quickly prove it's well worth the bottle-cap investment long before you tire of it.
Diablo III: Ultimate Evil Edition
RELEASE DATE:19/08/14
DEVELOPER: Blizzard Entertainment
PUBLISHER: Blizzard Entertainment
Buy at Amazon
Diablo III is a dangerous game that should come with an appropriate disclaimer: do not start playing this unless you have a full day set aside! Seriously.
Fast-forward to the console release, though – which benefited from content updates and patches that the PC version eventually received – and consolers got to play a superior version out of the hellish gate.
Not only was the Ultimate Evil Edition a better version in terms of the content, Diablo III feels like it was designed to be played on a controller. The first time I played it, I started when the sun was up and only looked at the time when I noticed the sun had gone down.The gameplay loop is that addictive.
Playing alone is fun, but throw some co-op into the mix and Diablo III is even more of a day-destroyer (two lost days for me when I first played it on console).
Given the variety of classes, too, this is absolutely a game you can keep coming back to later for a different taste of a sporadically improved delicious dish.
The Witcher 3: Wild Hunt
I'm playing The Witcher 3 again. Any time there's a reminder that I need to return to the Continent to finish off the myriad of side quests that still haunt me to this day, it's a good day.
The Continent has fast become my favourite holiday destination. This time, the reminder was some sweet new visual fidelity (or higher frame rate) for the Xbox One X version of the game.
The Witcher 3 is so addictive it's one of those games where I wish I could get hit by a bus in just the right way that I'm somehow incapable of working, but can still play games.
That would require some Witcher-level magic, considering writing and gaming both require hands, eyes and mind to be working. Sigh.
Every time I get back into The Witcher 3, though, I lose dozens of hours chasing down side quests, occasionally returning to the main campaign when I feel guilty, slaying monsters way above my level, and forgetting what I'd intended on doing when I first started playing.
This is one of those rare RPG experiences that truly deserves all the praise heaped upon it, and can be enjoyed on easy mode for the story, characters and world, or can provide a satisfying (and tactical) challenge if you up the difficulty.
More guides on Finder