The best free games on PS4
Leave your wallet in your pocket; these games will keep you entertained without needing to lay down a single dollar.
We're reader-supported and may be paid when you visit links to partner sites. We don't compare all products in the market, but we're working on it!
The dawn of digital games stores has seen video game prices drop faster and harder than they ever could when bound by the production costs of physical media. From the early days of Steam sales to the regular discounts and flash sales on modern consoles, gaming is cheaper than it's ever been.
Cheap, though, can't compete with free. Gaming without spending a single cent is now entirely viable thanks to the rise of free-to-play titles, and unlike their original incarnations as barebones MMOs demanding an inordinate investment of time in place of cash, many of today's biggest free-to-play games are stellar experiences easily on par with their full-priced brethren.
To help you pick out the best of the free-to-play offerings on PS4, we've rounded up the most popular titles as ranked by the review-aggregate website Metacritic as well as by users on PlayStation Store. Check them out below:
Game
Genre
Description
User rating (out of 5)
Metacritic rating (out of 100)
The Awesome Adventures Of Captain Spirit
Action Adventure
Life is Strange fans take note because Captain Spirit is a graphic adventure set in the same (multi-award-winning) universe. Much like its parent product, this time-bending adventure tackles challenging social issues.
7.2 (from 100 reviews)
75
Dauntless
Role-playing
This Action-RPG experience has quite the pedigree as it's been developed by the industry vets from Riot Games and BioWare to name a few). You're also looking at an addictive loot/craft system and challenging fights against Behemoths.
3.4 (from 481 reviews)
79
Apex Legends
Shooter
The battle royale contender that came out of nowhere and went right to the...well, apex of the genre. Respawn Entertainment delivers slick shooting and hyper-kinetic movement here. We just wish it had Titanfall mechs.
6.7 (from 978 reviews)
89
Fortnite (Battle Royale)
Shooter
The battle royale game that no 13 year old can resist. The basics: 100 players skydive onto an island and build / blast one another until there's only one left. Rinse, repeat. Do the occasional dance emote.
3.7 (from 689 reviews)
78
Hitman
Action Adventure
A generous taste tester for a cracking game that's half puzzler, half third-person shooter. Long story short: infiltrate large social shindigs and creatively murder folks. Bonus points earned for stealth and sadistic creativity.
7.8 (from 249 reviews)
84
Realm Royale
Action Adventure
Technically speaking, this is a spin-off from the shooter Paladins. Think: the usual 100 players battle royale rules (be the last man standing) but also throw in player classes and crafting forges in the maps that result in very hostile real estate takeovers.
5.8 (from 14 reviews)
NA
H1Z1: Battle Royale
Shooter
It says it all in the name, really. This is a battle royale where 100 zombie hunter players decide to kill their fellow, non-undead brethren for sport. All gear is onsite procurement and vehicular slaughter plays a role in this, too.
4.1 (from 62 reviews)
66
Fallout Shelter
Strategy
An addictive 2D base management sim that's pretty darn rad (as in "radioactive"). Bursting with Fallout's black humour and randomised challenges, this will dig its [Death]claws into you early and deep.
5.7 (from 22 reviews)
NA
Dissidia Final Fantasy NT Free Edition
Action
This is a somewhat messy six-way brawler that needs some work. The upside to that: the roster is an absolute dream come true for Final Fantasy fans, and the eyeball searing wire-fu combat could potentially
be balanced into something great.
5.1 (from 10 reviews)
NA
Hatsune Miku: Project DIVA Future Tone Prelude
Rhythm game
The "Prelude" version of Hatsune Miku: Project DIVA Future Tone includes two free songs and customisable modules. You can purchase additional songs separately.
4.5 (from 2481 reviews)
84 (full game)
Orcs Must Die! Unchained
Action/Tower defence
Combines the trap and tower placement of traditional tower defence games with the ability to take the fight to the enemy directly as your hero of choice.
4.0 (from 2149 reviews)
82
Pinball Arcade
Pinball
An authentically designed pinball simulator, Pinball Arcade is regularly updated with new tables modelled after both current and classic units. For free players, the game comes with the Tales of the Arabian Nights table unlocked at no cost.
3.5 (from 17824 reviews)
82
Hustle Kings
Pool
The latest entry in this long-running pool franchise gives you free access to the full career mode, 1v1 matchmaking and multiplayer tournaments. To play offline multiplayer or online against specific players, though, you will need to spend either in-game or real-money currency.
4.0 (from 34010 reviews)
81 (PS3)
World of Tanks
Multiplayer shooter
A historically based tank combat simulator pitting teams of 15 against each other in real and fictional environments.
4.0 (from 81646 reviews)
80
SMITE
Third-person MOBA
Though structured like a traditional lane-based MOBA, SMITE's third-person perspective makes it play more like a hack 'n' slasher, rendering it more accessible to players unfamiliar with MOBAs.
4.5 (from 41500 reviews)
79
PlanetSide 2
Team-based shooter
One of the largest multiplayer shooters around, PlanetSide 2 measures battles not in minutes or even hours, but in days, weeks and months. Teams of sometimes hundreds of players fight it out for territory control on a massive battlefield using a range of weapons, vehicles and special skills.
4.5 (from 49690 reviews)
78
The Playroom VR
VR mini-game collection
Designed to show off the capabilities of virtual reality, The Playroom VR has six multiplayer mini-games that pit the VR player against players with traditional controllers watching on the TV. Featured games include hide-and-seek, a monster chase and a haunted mansion where TV players must coach the VR player to hunt down pesky ghosts.
4.0 (from 6950 reviews)
77
Pinball FX3
Pinball
This game includes a single free table with the option to purchase dozens more in a piecemeal fashion. You can port across tables you purchased for Zen Studios' PS3 game, Zen Pinball 2, for free as well.
4.0 (from 591 reviews)
77
Toukiden 2 Free Alliances Version
Action RPG
The Free Alliances version of the hunting RPG Toukiden 2 allows you to experience the first chapter of the story campaign and participate in group missions, though you are limited to how many missions you can attempt per day.
4.0 (from 1112 reviews)
77 (full game)
War Thunder
Vehicular combat
A historically authentic vehicle combat simulator spanning the theatres of WWII and the Cold War. Large-scale battles pit aircraft, warships and tanks against each other on maps styled after real-world conflicts.
4.0 (from 149650 reviews)
76
DC Universe Online
MMORPG
Starring the biggest names from one of the richest comic book universes of all time, DC Universe Online gives you the chance to create the hero – or villain – you've always dreamed of and save – or conquer – iconic locations like Metropolis, Gotham City and Smallville.
4.0 (from 97595 reviews)
75
Neverwinter
MMORPG
Leveraging the rich lore of Dungeons & Dragons, Neverwinter drops you into the titular Forgotten Realms and leaves you to embark upon a constantly expanding collection of quests featuring creatures and locations from D&D history.
4.0 (from 26824 reviews)
74
Dead or Alive 5 Last Round: Core Fighters
Fighting
This game includes most of the modes from the full Dead or Alive 5 Last Round, including the full online multiplayer. However, story mode is unplayable, and you can only fight as Ayane, Hayate, Kasumi or Ryu.
4.0 (from 28114 reviews)
74 (full game)
AirMech Arena
Real-time strategy
A faster, more streamlined take on real-time strategy, AirMech Arena sees you pilot a transforming robot around the battlefield building AI-controlled armies to help you out as you lay waste to the enemy's base.
4.0 (from 19137 reviews)
73 (Xbox 360)
Let It Die
Action RPG
From the quirky mind of Suda51, this brutal RPG tasks you with ascending a tower filled with headless claw-men, cone-wearing clones and skateboarding skeletons named Uncle Death.
4.0 (from 9391 reviews)
72
Crossout
Vehicular combat
Arena-based vehicle combat souped up with extensive customisation options capable of creating light buggies, heavy tanks and even hulking spider-walkers.
4.0 (from 10098 reviews)
68 (Xbox One)
Star Trek Online
MMORPG
Not just for Trekkies, Star Trek Online gives you a chance to live out your space captain dreams and engage in capital ship battles, beam onto uncharted planets and seek out new civilisations at the edge of the final frontier.
4.0 (from 6314 reviews)
66 (PC)
A King's Tale: Final Fantasy XV
Beat 'em up
A 2D, retro-inspired beat 'em up set in the world of Final Fantasy XV, where you play as Noctis's father Regis hacking and slashing his way through monsters that threaten the realm.
4.5 (from 1775 reviews)
65
Trove
MMORPG
A block-based RPG that fleshes out its traditional dungeon-crawling and loot-collecting with the ability to build your own houses, worlds and even weapons.
4.0 (from 29759 reviews)
65
Warframe
Third-person shooter
Warframe differentiates itself from other multiplayer shooters by emphasising mobility as much as pulling the trigger. Wall running, knee sliding and double jumping are just some of the agile manoeuvres at your disposal, and each class of warframe has its own distinct abilities that add even more versatility to your arsenal.
4.5 (from 214665 reviews)
64
Dynasty Warriors 8 Empires Free Alliances Version
Hack 'n' slash
The Free Alliances version of Dynasty Warriors 8 Empires lets you play the full game's Invasion and Defensive battles in Free Mode as well as play online battles against anyone who owns the full game.
4.0 (from 12793 reviews)
63 (full game)
Blacklight: Retribution
First-person shooter
A competitive shooter with a cyberpunk aesthetic, Blacklight: Retribution distinguishes itself with deep weapon customisation allowing you to tweak each gun's sights, barrel, muzzle, stock, magazine and more. The game also features a Hyper Reality Vision mode allowing you to spot enemies through solid walls for a limited time.
4.0 (from 143718 reviews)
58
Hawken
Mech shooter
A novel spin on the competitive first-person shooter, Hawken demands keen strategy as you pilot your hulking mech around the ruins of a dead civilisation. You can customise each mech with an array of armaments, from light armour and sniper rifles to heavy shielding and massive cannons.
4.0 (from 13407 reviews)
58
Guns Up!
Tower defence
A side-scrolling take on traditional tower defence, Guns Up! has you build up your base defences to protect it from enemy attack while also training an army to assault your foes' strongholds.
4.0 (from 18248 reviews)
54
Kill Strain
Top-down shooter
Bucks the trend of traditional competitive shooters by pitting two teams of humans against each other and against a third team of mutants. Any time a mutant kills a human, that human becomes a mutant, too, shifting the tide of battle going forward.
4.0 (from 151 reviews)
53
GWENT: The Witcher Card Game
Collectible card game
A fully-fleshed-out version of the GWENT mini-game from The Witcher 3, with a greatly expanded card catalogue and support for online play.
4.5 (from 8129 reviews)
N/A
Knights of Valour
Beat 'em up
A side-scrolling brawler based on the similarly titled 90s' arcade game. Packs both single-player and online co-op modes with loot to collect and skills to upgrade.
4.5 (from 727 reviews)
N/A
Paladins
Team-based shooter
Features 34 heroes each with their own unique abilities that you can augment using collectible cards you earn as you play.
4.5 (from 20783 reviews)
N/A
Rec Room
VR social space
A bright and bubbly communal space for owners of PSVR to hang out and play lighthearted games like disc golf, paintball and 3D charades.
4.5 (from 167 reviews)
N/A
Brawlhalla
2D Brawler
A multiplayer fighting game inspired by Super Smash Bros. where your objective is to knock the other players off each stage using character-specific attacks and limited-use weapons.
4.5 (from 1651 reviews)
N/A
Games of Glory
Top-down shooter
A competitive twin-stick shooter set in futuristic gladiatorial arenas with five main character classes and over 50 weapons to choose from.
4.0 (from 795 reviews)
N/A
Battle Ages
Real-time strategy
A competitive empire-building strategy game where you advance from the early ages of humankind through the heydays of military technology, attacking and defending other players' settlements around the world.
4.0 (from 7640 reviews)
N/A
Gems of War
Puzzle RPG
Taking inspiration from the popular Puzzle Quest games, Gems of War mashes together fantasy-themed questing with card-battling strategy and gem-matching gameplay. Along with a complete single-player campaign, there's a full suite of online player-versus-player modes, too.
4.0 (from 7624 reviews)
N/A
Happy Dungeons
Action RPG
A colourful dungeon crawler co-op with support for up to four players, plus plenty of loot and customisation options.
4.0 (from 746 reviews)
N/A
Nebula Realms
Virtual world
A 3D social space where you can design your own custom avatar and interact with other players around the world through chat, public events and mini-games.
4.0 (from 740 reviews)
N/A
Stern Pinball Arcade
Pinball
Built in partnership with the renowned pinball-machine manufacturer, Stern Pinball Arcade features many of the company's most popular tables, including Mary Shelley's Frankenstein, Starship Troopers and Star Trek Vengeance.
4.0 (from 704 reviews)
N/A
Skyforge
MMORPG
Set in a distinct universe influenced by both sci-fi and fantasy, the game comes with 14 character classes to unlock and a real-time, action-heavy combat system.
4.0 (from 6606 reviews)
N/A
Fishing Planet
Multiplayer fishing simulator
Aimed at real-life fishing enthusiasts, Fishing Planet attempts to simulate the slippery behaviour of over 72 species of fish along with authentic water physics and tackle combinations.
4.0 (from 4528 reviews)
N/A
Trans-Galactic Tournament
Top-down arena shooter
Supporting both competitive and co-operative play, Trans-Galactic Tournament throws you into 4v4 arena battles where you duke it out with one of 20 customisable champions to unlock new skins, power-ups and weapons as you ascend the online leaderboards.
4.0 (from 4404 reviews)
N/A
Battle Islands
Real-time strategy
A WWII-themed real-time strategy game where you build up your base, augment your army with land, sea and air units then wage war for the South Pacific against other players online.
4.0 (from 42267 reviews)
N/A
Prominence Poker
Card game
An online and offline poker game with a story-based single-player campaign and a multiplayer mode featuring ranked modes, leaderboards and regular tournaments.
4.0 (from 3471 reviews)
N/A
Dreadnought
Multiplayer shooter
A space-combat simulator where you take control of large, command-class ships instead of nimble fighters and engage in team-based battles across the solar system.
4.0 (from 2315 reviews)
N/A
Onigiri
MMORPG
Fuses Japanese history and mythology with a combat system driven by your choice of weapon.
4.0 (from 1321 reviews)
N/A
Dungeon Defenders II
Action tower defence
Lay your traps, level your hero and leap into battle with this co-operative action-focused take on tower defence. Fight off hordes of demonic monsters alone or with your friends, all the while collecting shiny loot to upgrade your hero for future battles.
4.0 (from 1211 reviews)
N/A
Invokers Tournament
Action MOBA
A fantasy-themed multiplayer online battle arena featuring 3v3 battles and more than a dozen characters, each with their own unique abilities.
4.0 (from 11021 reviews)
N/A
Frozen Free Fall: Snowball Fight
Puzzle
A single and multiplayer gem-matching puzzle game themed after the hit Disney movie Frozen. The game includes 195 free levels and local multiplayer for when friends and family want to join in.
4.0 (from 10953 reviews)
N/A
anywhereVR
VR interactive space
Designed for relaxation, anywhereVR surrounds you with a soothing virtual environment in which you can chill, play mini-games and even use your smartphone.
4.0 (from 106 reviews)
N/A
Adventure Pop
Bubble shooter
A single and multiplayer bubble shooter in the vein of the Puzzle Bobble arcade games from the early 90s.
3.5 (from 950 reviews)
N/A
Pox Nora
Turn-based strategy
Part deck builder, part turn-based strategy, Pox Nora includes both competitive online play and a single-player campaign.
3.5 (from 606 reviews)
N/A
Slide N' Go
Puzzle
Based on the tried and true sliding puzzle game, jumbled images draw from fantasy, nature, horror and other popular themes.
3.5 (from 523 reviews)
N/A
Atom Universe
Social space
Set in a theme park, Atom Universe has you create a unique avatar, accessorise them as you wish and interact with other players through chat, dance and a range of mini-games built for socialising.
3.5 (from 4637 reviews)
N/A
AdVenture Capitalist
Idle clicker
A console port of one of the most popular PC idle clickers around, AdVenture Capitalist sees you build your financial empire by doing nothing more than clicking through menus and waiting. Lots and lots of waiting.
3.5 (from 4358 reviews)
N/A
Battle Islands: Commanders
Real-time strategy
A 1v1 real-time strategy game set on a single screen, where you build up your army and attempt to break through the other player's defences.
3.5 (from 2266 reviews)
N/A
Call of Duty: Infinite Warfare - Jackal Assault
Space shooter
A spin-off of the Jackal missions in Call of Duty: Infinite Warfare, Jackal Assault has you pilot the titular space fighter for a single mission fighting other small ships and assaulting larger capital vessels.
3.5 (from 17867 reviews)
N/A
VirZOOM Arcade
VR exercise collection
Though built for the official VirZOOM Bike controller, you can play VirZOOM Arcade's fitness games with a regular DualShock 4 controller as well. Featured exercises include riding bikes, racing F1 cars and even piloting tanks.
3.5 (from 1351 reviews)
N/A
Destiny 2
Shooter
Don't let the lack of an asking price trick you into under-valuing this. Bungie's Destiny 2 has some of the most kinetic and satisfying first-person shooting in all of gaming. The addictive loot game and multiplayer are cherries on top.
5.0 (from 2,421 reviews)
85
Fantasy Strike
Fighting
Fantasy Strike is a fighting game that offers vs AI brawling, plus you can go online in casual or ranked matches. It's no Street Fighter killer, but for this price it gets a few solid punches into the master.
6.6 (from 19 reviews)
N/A
Rogue Company
Shooter
Think of this as a much more intimate Fortnite. We're talking 4 v 4 objective-based battles where you skydive in to plant bombs, defend areas and more. You even get a Counter-Strike style money system where you can tool up between matches.
7.2 (from 39 reviews)
7.2
Spellbreak
Shooter
All the Battle Royale based murder you know, just with magical gauntlets instead of guns! Spellbreak boasts six classes to learn, customisable loadouts and some decent cross-play system to keep your grinding all on the one account.
8.1 (from 167 reviews)
79
Genshin Impact
Action-RPG
With Genshin you're looking at a huge open world shenanigan centred on hunting deities with weapons and skills based on seven magical elements. It's addictive as heck adventuring, especially if you're grinding in a squad with three lime-minded mates.
6.1 (from 9 reviews)
N/A
Hyperscape
Shooter
Here's a novel concept: fight against 99 other players in a usual "shrinking map" scenario, but if you die you can still influence the competition. As live people are struggling to find weapons and players to kill, you can be an "echo" who guides them. Spooky fun.
N/A
N/A
Cuisine Royale
Shooter
Think of this food-based multiplayer showdown as battle royale...with cheese. The violence is more or less in line with PUBG, but you've now got kooky offensive abilities and your armour is built on the fly out of found kitchen implements. No, seriously.
7.1 (from 8 reviews)
73
Call of Duty: Warzone
Shooter
Forget paying a hundred clams to play some CoD. Warzone throws you and 149 other people onto an island filled with guns and classic CoD memories. Better yet, you can earn a second "life" by doing a 1 v 1 with a similarly unlucky player.
4.4 (from 774 reviews)
79
Mobile Suit Gundam: Battle Operation 2
Shooter
With 130 odd mecha available, MSG:BO2 represents a crazy amount of fan service. Gameplay-wise, it's all about two teams of six going the tonk either on-foot or clomping around in a Mobile Suit. Literal tons of fun, that.
N/A
5.2
Genesis
MOBA
This is basically the best free, sci-fi leaning version of League of Legends you're ever going to get on this system. It's all about 5 v 5 battles, 28 heroes and radically changing environment conditions. Best played in multi, but solo and co-op PvE is there, too.
N/A
N/A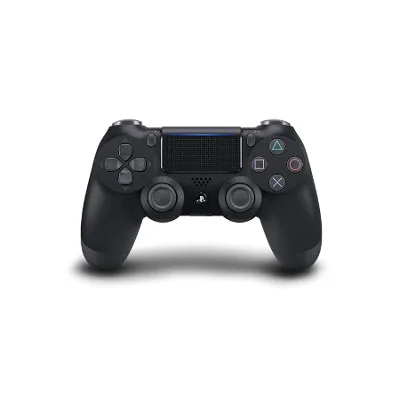 ---