Best mesh routers 2020
Adding a Mesh Router to your home network is an easy way to seriously boost your home or office Wi-Fi performance – but which Mesh router system should you buy?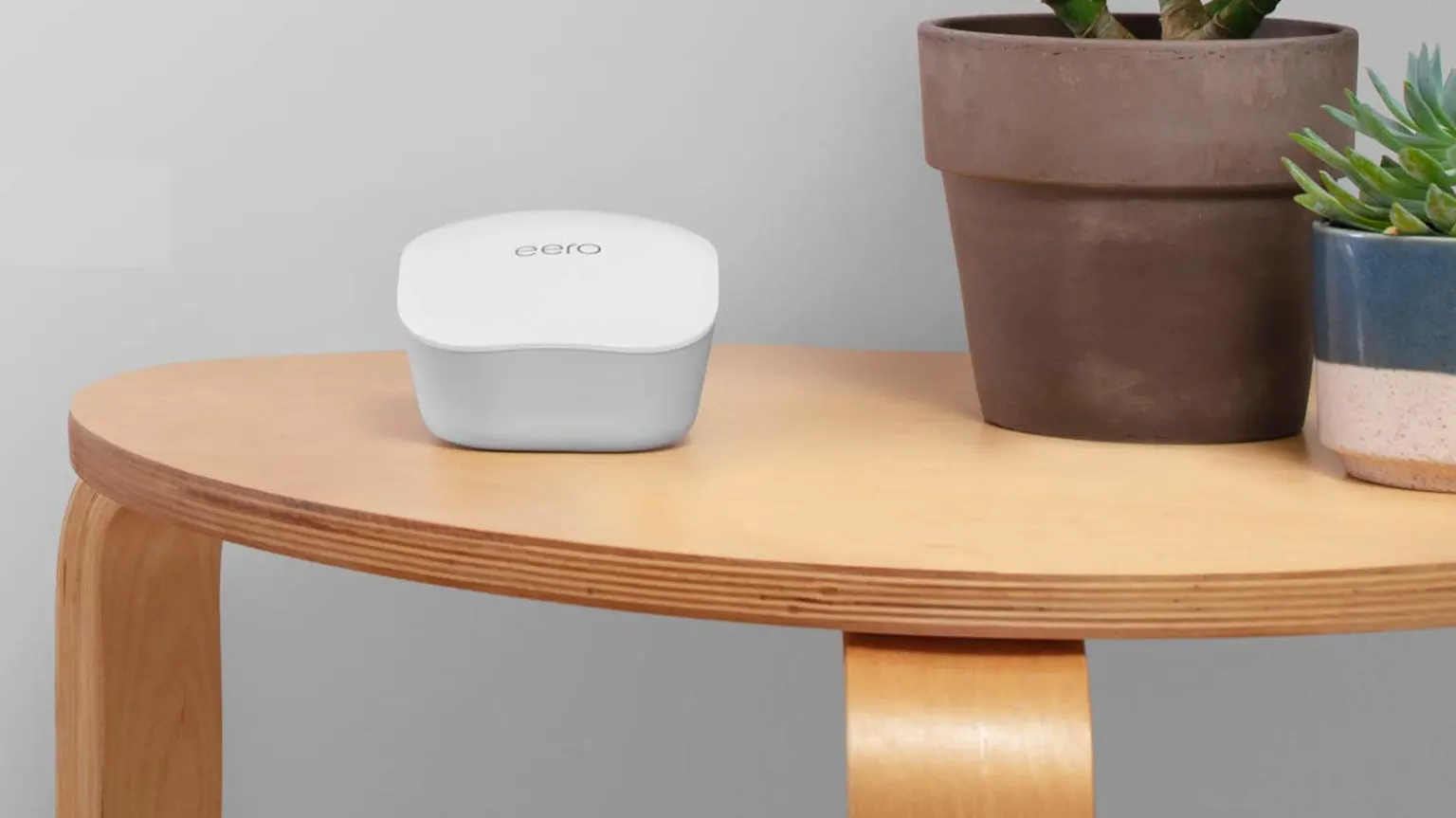 We're reader-supported and may be paid when you visit links to partner sites. We don't compare all products in the market, but we're working on it!
The best mesh routers for 2020, ranked
How did we pick this list?
We've tested every Mesh router system on this list, evaluating them not only on their absolute throughput – which can vary by location and interference factors anyway – but also additional features and overall value for money. Your needs may vary and we'd highly suggest you read our guide to choosing the best Mesh router system for your needs which also explains our picks below.
All choices are independently made based on our combined 60+ years of reviewing experience and are not based on commercial relationships. More detail on methodology below.
RRP $399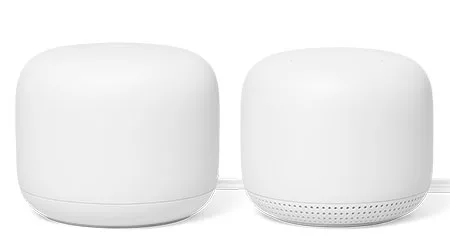 Simple setup
Good throughput
Doubles as Smart Speaker system
No distinct 2.4/5Ghz bands
Limited configuration options
Only one colour choice in Australia
Where to buy
Buy at Amazon
Buy at eBay
Buy at Kogan
Why we chose it
Google's Nest Wi-Fi tops our list of Mesh Wi-Fi choices because it's supremely simple to set up, which is a key criteria for most consumers who really just want Mesh networking because they're sick of those dead zones for Wi-Fi around our house. Throughput on the Google Nest Wi-Fi was very good in our tests, but it gains real benefits by the fact that Google also makes each Nest Wi-Fi point (but not the router) its own smart speaker for Google Assistant purposes. If you're building a smart home it's an easy recommendation because it makes it so much faster to respond to your commands, pretty much no matter where you happen to be.
Read Finder's full Google Nest Wi-Fi review.
---
RRP $349.95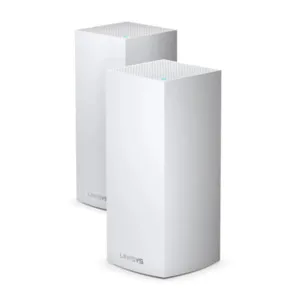 Why we chose it
Linksys' Velop Mesh Wi-Fi actually has delivered the fastest performance in difficult areas of our test labs, which might make you think it should be in the number one position. Outside Nest Wi-Fi's integrated Google Assistant, the primary reason it doesn't is because it's comparatively quite a bit more expensive. The individual tower points are also a bit larger than most mesh network points, which may not work well with everyone's décor. Velop is more configurable than Google's Nest Wi-Fi, so it might be a better option for you if you're not afraid to get your hands dirty with the nitty-gritty of networking technology, too. If you're running a mixed wired and wireless network there's also appeal here, because each Velop point has its own Ethernet socket for tethered connections.
Read Finder's full Linksys Velop review.
---
RRP: $299.95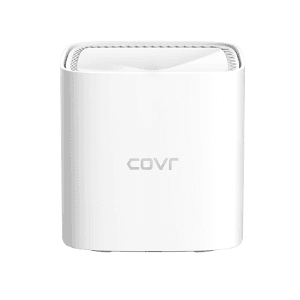 Why we chose it
One of the big challenges when buying Mesh gear is that each vendor's equipment stands alone – mostly. D-Link is the first major vendor to jump onto the EasyMesh standard, which should allow for interoperability between future Mesh Network nodes, even from different manufacturers. That gives the D-Link COVR-1102 some potential futureproofing, although a "standard" is really only valuable once other manufacturers jump into it with any force. The COVR-1102 as tested was a 2-node system, which did limit its range relative to the 3-node systems we've tested elsewhere, but throughput was decent, and there's support for Google or Alexa integration, albeit through secondard smart speakers if you've got them.
Read Finder's full D-Link COVR-1102 review.
---
RRP $299.95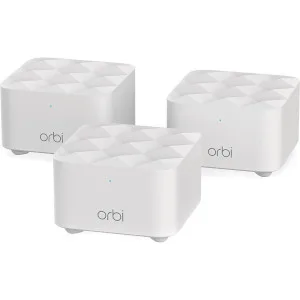 Why we chose it
The big thing about the Netgear Orbi RBK13 is the price – or lack thereof. It's notably Netgear's more "affordable" Mesh system, offering up 3 nodes for typically just under $300. Netgear does have more powerful Orbi gear in market, and that budget price does involve a few compromises. There's no ethernet ports on the satellite nodes, and performance is only OK, not fast once you place them in harder to reach locations. Still, if you're looking for a low-cost mesh Wi-Fi solution, it's a good place to start.
Read Finder's full Netgear Orbi RBK13 review.
---
RRP from $199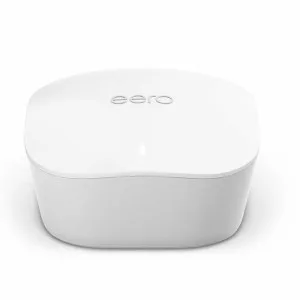 Great throughput for a dual-band system
Each node has two ethernet ports

No Wi-Fi 6
No browser interface
Where to buy
Buy at Amazon
Buy at eBay
Why we chose it
Amazon's Eero Mesh is only a dual-band Wi-Fi 5 system, but it's one that impressed us regardless with some of the best performance we've seen from any mesh system, hands down. It also adds value despite its moderate price point by giving you 3 nodes at a price point where many systems only give you two. Each node has dual ethernet ports, so it's easy to integrate with older wired-only devices, too. There are some technical limitations, like a top-end speed of 550Mbps down, so it's not well suited if you're on a gigabit connection, and the lack of a browser interface is annoying if you don't like using smartphone apps to manage your network.
Read Finder's full Amazon Eero Mesh.
---
How we choose the best mesh router
Mesh Network systems work via connecting your home Internet connection – typically NBN, but you could connect up any broadband solution that terminates in a standard Ethernet plug to a Mesh system if you wished to do so – to a system of interconnected nodes that become your home or office's new Wi-Fi network.
While there have been a number of technology solutions to poor Wi-Fi range in the market to date – devices like Wi-Fi extenders or HomePlug style systems – they've typically worked to try to boost the output of your home modem-router, rather than acting as their own network entirely.
The big advantage that Mesh systems have is that they can combine the antenna throughput of multiple nodes – think of it as having multiple radios chattering to each other throughout your premises – with intelligent network monitoring between each node. For some systems, this involves a primary "Internet" node and then satellite nodes that you place where needed, but most systems do work on a fallback provisioning basis, so even if you do have one node knocked out or struggling with heavy use, the others can pick up the slack and communicate to balance the network.
Here's what we considered when choosing the best Mesh network systems, and what you should use as a buying guide:
Cost: Mesh Networking isn't cheap by consumer networking standards, and it's important to make sure that you're getting good value for money. If you do live in a smaller apartment Mesh might be overkill, but if you've got a larger space to blanket in Wi-Fi, or known Wi-Fi dead zones, there's little that can touch it – for a price. Bear in mind that "cheaper" Mesh Wi-Fi systems might be old stock that retailers are trying to shift, which means that they might not support the newest Wi-Fi standards, and as a result, could be markedly slower.
Speed:This is quite a primary consideration, because that's why you buy a Mesh system in the first place. All Mesh systems we've reviewed have been tested in the same location to ensure consistency not only in node placement but also interference factors, so we could properly and comprehensively stress test each system and assess how well it can really push data around its own network. One feature to look for here is whether each system provides access to dual 2.4Ghz and 5Ghz networks, or presents a single network to your devices. It's also worth checking if your Mesh system of choice supports its own back-channel for communication between nodes, or relies on the open traffic networks for balancing. Systems that can talk quietly amongst themselves typically manage network loads more efficiently.
Design: Old school routers were ugly beasts, and even now a lot of the blinking boxes that ISPs hand out aren't much to look at. That's perhaps OK if there's only one of them in the house, but when you're placing 3 or more nodes around your property, you probably don't want lots of blinking lights or annoying antennae to blight your décor.
Extra features::Mesh networking isn't new, and we're seeing a range of extra features bolted onto Mesh gear, such as integration with voice assistants, extra ethernet ports to provide compatibility with tethered devices and included software packages for firewall or internet filtering purposes. Some Mesh systems work on a premise of being very easy to configure, but the flipside there is that compared to a traditional router they may lack some features favoured by the more technically savvy such as network prioritisation or easy access to features such as port forwarding. There's also a new standard, EasyMesh, that promises interoperability between Mesh systems sold by different manufacturers, although to date, actual takeup has been fairly slow.
---
Methodology

8
Wi-fi mesh routers considered

500+
Hours spent testing

5
Best Wi-fi mesh routers ranked
We've spent over 500 hours testing and reviewing Wi-fi mesh routers.
Our editorial team has a combined 60+ years of experience writing about tech and reviewing the latest devices.
The mesh routers on this list are chosen by our editorial team and are not based on commercial relationships.
More guides on Finder