Compare barrel vacuum cleaners: How to find the right model for your home
Find out whether a barrel vacuum cleaner is right for your home and what features to look out for.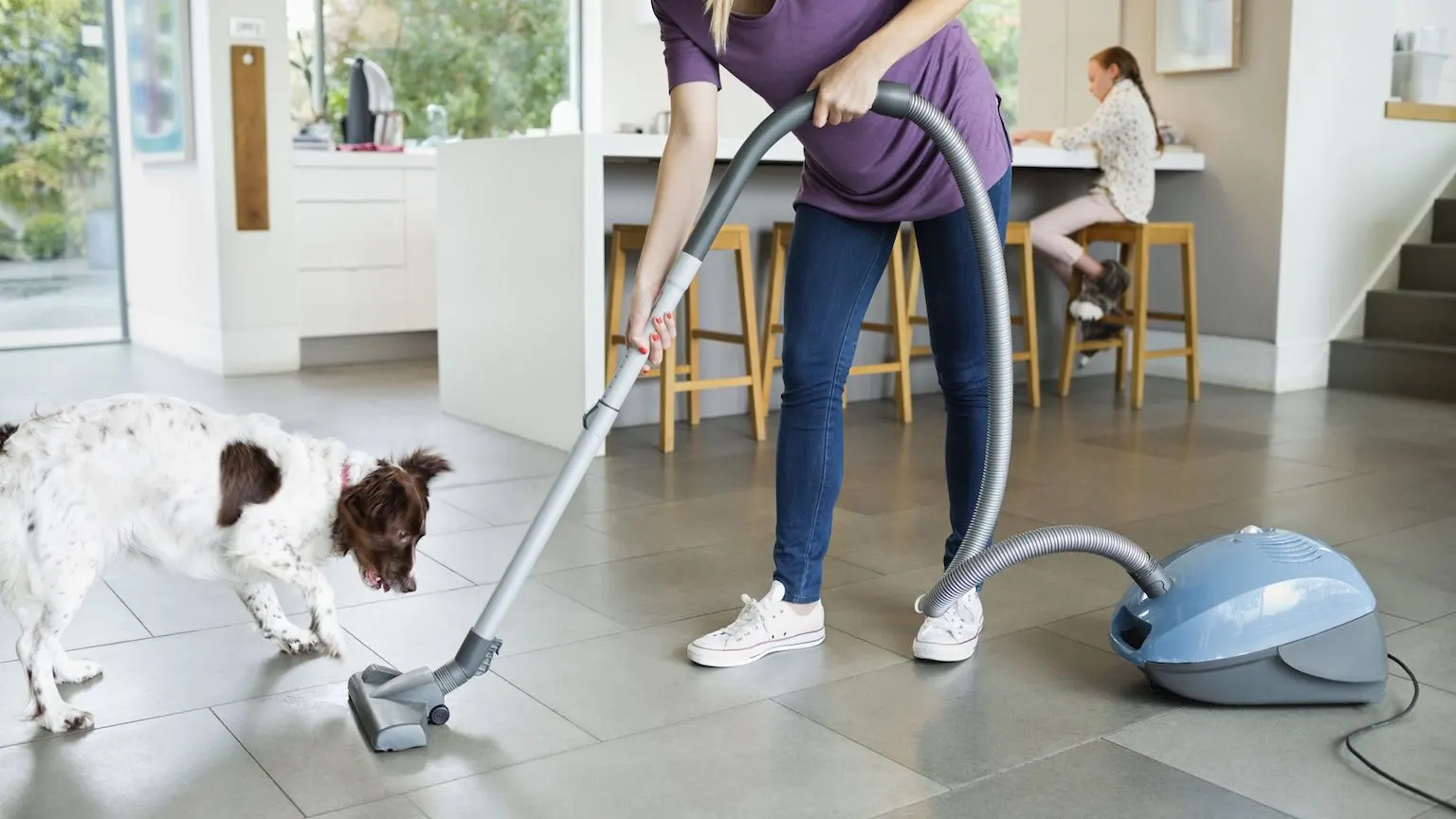 We're committed to our readers and editorial independence. We don't compare all products in the market and may receive compensation when we refer you to our partners, but this does not influence our opinions or reviews. Learn more about Finder.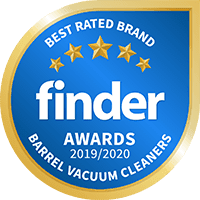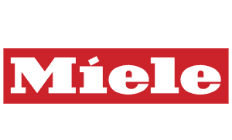 Best Rated Barrel Vacuum Cleaner Brand: Miele
Australian customers have chosen Miele as the best barrel vacuum brand with an overall score of 4.17. According to the survey, 92% of surveyed owners recommend Miele barrel vacuums and the brand received high scores for value for money and ease of storage. The German manufacturer is also the Finder Retail Award winner for the best dishwasher brand.
Quick facts about barrel vacuums
Barrel vacuums are the most popular type of vacuum cleaner for Australian homes.
Most models come with several interchangeable heads for cleaning small crevices and hard to reach places.
Prices typically range from $75 up to $1,300 or more.
Compare barrel vacuum cleaners
Barrel vs upright vacuum cleaners
A barrel vacuum cleaner is also known as a cylinder or canister vacuum. These vacuums have a motor in a container, or barrel, that gets pulled behind the vacuum while you clean.
Compared to upright vacuums that have a motor in the main body of the vacuum, barrel models are usually more powerful. However, they can be awkward to drag around.
State
Pros
Cons
Barrel

More versatile than upright vacuums
Generally more powerful than other types of vacuums

Can be heavy and awkward to manoeuvre
Often include separate hoses and attachments that can be challenging to store

Upright

You don't have to pull it behind you while you vacuum
Many models have built-in brushes that can clean carpets more effectively

Take up more storage space
Often not as powerful as barrel vacuums
Both barrel and upright vacuums are available in bagged and bagless versions. If you don't think either of these vacuum types are right for you, check out our buying guides to stick vacuums and robot vacuum cleaners.
Bagged, bagless or water filter dust collection
If you're unsure what the differences are between bagged, bagless (bin) and water filter vacuums, here's a quick summary of the benefits and drawbacks of each type.
State
Description
Pros
Cons
Bagged
Uses bags to collect dust and dirt that need to be thrown out when full.

Easiest to empty as the bags can be easily thrown away
Bagged models generally don't need to be emptied as often as bin models
Some bags are biodegradable

Disposable bags are not environmentally friendly
You'll need to buy bags regularly and can't use the vacuum if you run out
Your warranty may be forfeited if you use generic bags rather the brand's version

Bagless
Includes a bin that collects waste and needs to be emptied when full.

There's no ongoing cost because you don't need to buy bags
You can easily see and retrieve items that have been accidentally collected
More environmentally friendly than bagged models

Disposing of the bin's contents can release dirt and allergens back into the air
The filter needs to be cleaned regularly and replaced eventually

Water filter
Comes with an attached water container to trap dirt and dust.

Can also be used for cleaning up any wet spills
Powerful dust filtration can help those with asthma, sensitivities and allergies

Must be emptied, cleaned and dried after each use to avoid mould growth
Bagged or bagless versions with a HEPA filter are just as good as dust filtration, if not better
How to compare barrel vacuum cleaners
Before making a decision, here are the key features you should think about:
Suction power
Suction power affects how well your vacuum cleans. Watts indicate how much power the vacuum has, but air watts are a more useful measurement of suction power. Filtration, airflow, brush head quality and nozzle and hose design can also influence suction power.
Suction control
Not all models let you alter the vacuum's suction power. This can be a particularly useful feature when you want to lower or apply more power when cleaning curtains or getting rid of a stubborn spot on the carpet, for example.
Dust collector volume
How large do you want the capacity of your bin or bag to be? If you don't want to empty this frequently, you may prefer a model with a larger collection volume, though this will make the cleaner potentially bulkier and heavier.
Noise
Although you can't avoid making some noise while vacuuming, some models are designed specifically with quieter cleaning in mind. If you have young children or just prefer a quieter vacuum, look out for these specific noise minimising models.
Filter type
For those with asthma, sensitivities or allergies, you should consider a High Efficiency Particulate Air (HEPA) filter, which can help to manage your symptoms. However, a HEPA filter will need to be cleaned more regularly or replaced yearly, which could cost you more.
Power head or turbo head
A power head is a built-in motor with a rotating brush for removing dirt from the carpet. A turbo head also has a rotating brush, but it isn't motorised and is less effective. While these heads enhance a vacuum's performance, they also make the vacuum bulkier and heavier.
Attachments
Check whether the vacuum includes an attachment for narrow corners, a dusting brush or an upholstery brush for cleaning furniture and fabric. Also, check if the attachments can be stored on the vacuum or if they require additional storage space.
Blower function
Some models can reverse the airflow to continually blow air, which is particularly helpful for moving dust out of stubborn spots for easy collection and unclogging blocked hoses. It can also be used for blowing up an air mattress.
Adjustable head height
You may want to choose a model with this feature if your carpets have different pile heights, or if you have wooden or tiled flooring.
Ease of use
How easy is the vacuum to manoeuvre and how easily does the head move on the carpet and beneath low furniture?
Dust bag full indicator
This indicator means you won't have to keep manually checking whether your dust bag or bin is full.
Warranty
Note that the warranty period of your vacuum motor may be different from other components of your vacuum cleaner. Make sure to check all warranty conditions before buying.
Four tips for cleaning and maintenance
Ensure you regularly check whether your bag or bin is full. You should replace the bag or empty the bin just before it's full or else your vacuum will begin losing suction power.
The rotating brush in the head should be spinning around freely. You may need to clean or lubricate the ball bearings. If that is still ineffective, you may need to replace the ball bearings or buy a new vacuum head.
Replace the brush belt powering the brush head at least every 6 to 12 months, or as frequently as outlined in the instruction manual.
Make sure to clean or replace the vacuum filter in line with what's specified in the manual instructions.
Best rated barrel vacuum cleaner brand award breakdown
Data: Finder Retail Brand Survey, 2019, Roy Morgan. Metric out of 5 stars unless indicated. Methodology and more info.

More guides on Finder