Everything you need to know about Amazon Prime
Amazon Prime is finally available in Australia. Get the answers to all your questions and find out how to make the most of it.
Amazon Prime is the backbone of Amazon delivery services, letting customers get fast deliveries and much more for the cost of one annual subscription.
It looks like we don't have any coupons at the moment. Take a look at our most recent deals
When did Amazon Prime launch in Australia?
Amazon launched its local retail services in late 2017, but there was initially no sign of Amazon Prime, with only the promise that it would be available in the near future, before finally making its local variant of Amazon Prime available here on 19 June 2018.
Don't confuse Amazon Prime video, available in Australia since 2016, with the full range of Amazon Prime features. That's just one of the benefits you can get with the full package.
---
Amazon Prime Day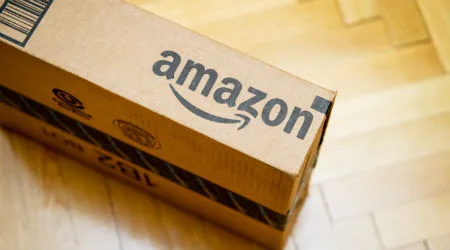 Here are the most important things you should know about Amazon Prime Day in Australia. Read more…
---
How much does Amazon Prime cost and what do you get?
Here in Australia, Amazon Prime will cost $6.99 per month, or $59 per year for a membership.
The first trial month is available free, but it does act on the classic recurring costs model, so if you forget to cancel within that month, you'll be charged for the next month.
In Australia, we'll see a slightly different set of offers with Amazon Prime than the company offers in other markets, especially its core US market. Specifically, you get:
Free two-day domestic delivery
Free Standard International Delivery on eligible orders over $49
Amazon Prime Video
Amazon Prime Music
Prime Reading
Twitch Prime
So how does that compare? Well, the US price for Amazon Prime is US$99 a year or $10.99 a month. We're getting Amazon Prime a little cheaper, but we're also getting a much smaller range of services.
For that price American Amazon Prime members get features including:
A huge range of online stores with lower prices than existing stores
Free, fast and unlimited delivery when buying almost anything online
Free same-day, or even two-hour, delivery on thousands of items from groceries to electronics
Fast delivery from participating restaurants near you
Free release date delivery on items pre-ordered before release
Prime Video
Prime Music, for unlimited access to millions of songs and playlists
Kindle Unlimited
Prime Photos, with unlimited digital cloud storage for your photos and a range of useful extra features
Prime Early access to lightning deals, new releases and more
Amazon Prime Twitch, for games discounts, pre-orders and more
Exclusive Amazon Prime discounts and deals
Membership sharing, where households can share an Amazon Prime subscription
---
What are the Amazon Prime features in Australia?
The key feature that Amazon sells Amazon Prime for here in Australia, and indeed every market is unlimited fast delivery. In the Australian context that's within a 2-business day window to what Amazon Australia claims will cover "nearly 90% of Australians". If you do order a lot of smaller items from Amazon Australia that don't bounce over the free shipping limit, that could quickly add up to some significant savings.
There will be some items that actually will get a virtual "same day" delivery window if you live within a qualifying metropolitan area in Australia. For new release movies, games and music, Amazon will offer what it calls "release date delivery" on selected items. For practical purposes, given you wouldn't be able to buy them anywhere else until that day, that would effectively be same-day as long as you pre-ordered them.
The caveat here is that Prime delivery only applies to goods actually shipped by Amazon Australia, or what it calls "Prime eligible" products. Amazon Australia now claims millions of items in its local catalog, but not all of them come out of its own warehouse. Those products won't be Prime eligible, so you'll need to check carefully when shopping to see if your shipping will actually be fast and free.
Amazon is also claiming free international shipping for Amazon US orders worth over $49 for Amazon Prime members. Amazon has already stated that in order to remain GST-compliant, it will cease shipping to Australian addresses from Amazon US from 1 July 2018.
What this means in effect is that from 19 June 2018 through to 30 June 2018, Amazon Prime subscribers will be able to shop and browse all of Amazon.com for expedited international shipping. After that date, Amazon will make a quantity of items, still yet to be clarified, available to ship from the US, but appearing in the Australian site for Prime customers to shop from. It will be a smaller selection of items, although we don't yet know precise numbers.
As it does in the US, you also get access to a number of extra content services. Amazon Prime Video is included with Amazon Prime for free, which gives you access to Amazon's own original content and a small range of classic movies and TV shows. Beyond flagship titles such as The Grand Tour there's not the same range as, say, Netflix, but it's a decent enough freebie.
You also get access to Prime Reading, a catalog of around 1,000 eBooks to read. Amazon already has a subscription eBook service, Kindle Unlimited, but this isn't that service. Kindle Unlimited promises over 1 million books to read, but Prime Reading is rather more constrained.
For gamers, Amazon Prime also includes access to Twitch Prime, Amazon's game streaming service. Amazon Prime members will get access to free games and in-game content, as well as ad-free viewing of Twitch content.
---
Is Amazon Prime worth it?
If you do a lot of shopping online, or want to, then there's no doubt that Amazon Prime is well worth it. The exceptionally wide range of things for sale on Amazon means you can find almost everything you need online, while the unlimited free delivery means there's nothing too small to buy.
That's undoubtedly where you'll see the biggest benefits from a Prime membership, especially if you're in a metro area of Australia already. If you buy large cost items you may well qualify for free shipping anyway, but having a Prime membership will mean that no item (as long as it's Prime eligible) will be too low cost to order. If you pass the free delivery threshold (currently for orders of $49 or above) delivery is said to be within 3-7 business days, which is somewhat slower than 2 business days, so if speed of your goods is a must then there could be some value there.
---
How much is Amazon Prime?
Amazon Prime will cost $6.99 per month in Australia, or $59 per year. The first month is free.
---
Is there a free trial for Amazon Prime?
You can get a Prime Video free trial, as well as cheap signup for only $6.99 a month.
---
Does Amazon Prime have 4k?
Yes. You can stream in 4k with Amazon Prime Video but right now only with compatible 4k televisions for a limited range of its content.
---
Does Amazon Prime work on Apple TV?
Yes. You can watch Amazon Prime Video on Apple TV, although it's not quite as quick and easy as others.
To watch Prime Video on an Apple TV you need to stream a video to your tablet or another device and then select your Apple TV from that device instead.
---
What's Amazon Prime Pantry?
Amazon Prime Pantry, currently only available in mainland USA, is how to order small amounts of groceries and everyday items for less. You get to fill a Prime Pantry Box, either all the way or as little as you want, to get flat delivery fees of $5.99 for a Prime Pantry Box.
This is how you order in everyday sizes instead of in bulk, while getting a range of discounts and deals on all kinds of items, including some free-shipping deals by adding select items to your cart.
At launch, there's no sign of Amazon Prime Pantry here in Australia.
---
Does Amazon Prime include audiobooks?
In the US, yes, but here in Australia, no.
US Amazon Prime customers gain access to an Audible Channels membership for free, which ordinarily costs up to $60 a year. This lets them get access to a full range of audiobooks, including all kinds of new releases, celebrity-narrated classics and bestsellers.
Here in Australia, Audible remains a charged extra for now, although 30-day free trials are available.
---
Does Amazon Prime deliver on Sunday?
Amazon rather specifically states that its shipping in Australia is within 2 business days, so sadly that's a no.
---
Does Amazon Prime include music?
Again, there's no sign of Amazon Music integration with Amazon Prime here in Australia, even though it's available here as a subscription product and it's included with Amazon Prime US membership.
---
How to get an Amazon Prime discount:
You can get Amazon Prime for less if you're signing up for the first time, with a free 30 day trial that will then become a paid service if you don't cancel on time.
The lowest per-month way to get Amazon Prime will be the annual membership at $59 per month, or an effective $6.99 per month.
---
Is Amazon Prime better than Netflix?
The Amazon Prime video library in Australia is considerably smaller than what Netflix offers, although membership is cheaper.
Both Netflix and Prime have exclusive series, so the best is whichever one has what you want.
Check out our regularly updated list of Amazon Prime movies and Amazon Prime TV shows, then compare them to the list of Netflix movies and TV shows.
Remember that these are both being updated all the time. If they both have something you want, then it might be worth getting both, or you might get Prime for the lower price.
Related Posts