Vittoria Piccolo Coffee Capsule Machine Review
This $129 coffee machine just saved me a whole lot of time and money. 
We're reader-supported and may be paid when you visit links to partner sites. We don't compare all products in the market, but we're working on it!
Believe it or not, I've only been drinking coffee for less than 12 months. However, it was a slippery slope, and once I started drinking an iced skim latte every morning, I was hooked and never looked back.
Obviously this $8 daily addiction isn't the best for my bank account, so when I had the opportunity to try out the new Vittoria Piccolo Coffee Capsule Machine, it was a big yes from me.
About the product
Priced at $129, the Vittoria Piccolo Coffee Capsule Machine is definitely one of the more affordable coffee machines on the market.
The product features:
Programmable pour function for two cup sizes (Espresso/Ristretto)
An ultra-compact footprint
Removable drip tray for small and large cups
Automatic capsule ejection into an internal container
Waste capsule indicator
Energy Saver Mode, which consumes just 0.5 watts
It heats up from standby in just 30 seconds
Matte black finish
Removable water tank
Water level indicator
19-bar pump pressure
A 1-year warranty
There are four different types of Vittoria-branded capsules to choose from: 100% arabica espresso, Mountain Grown espresso (also 100% arabica), Swiss Water decaf and certified organic. The capsules cost $8.50 for a pack of 12.
The review
The machine comes with a set of instructions and also a guide on how to perfect your preferred coffee. This was great for me because I haven't made a coffee myself, well, ever. So if I can do it, you can do it.
The process is really simple. Fill up the water using the removable water tank (this is super helpful so you don't need to pour water in or move the entire machine), place the pod into the capsule area and press the button for your preferred size of coffee. The water tank is also quite large so you're not going to need to refill the tank every time you want to make a coffee.
And that's quite literally all there is to it. The instructions are super easy to understand and they include a lot of pictures so you know exactly what you're doing.
The machine is also impressively quiet. You won't need to stress about waking up your roommate, partner or kids, as you can hardly hear it while it's making your cup of sweet caffeinated nectar.
It features a water level and waste capsule indicator so you won't accidentally start brewing a coffee when the water is dangerously low, and you'll also know when to take out the capsule trash.
Even though pod and capsule machines are often on the pricey side, they definitely provide more ease and less hassle when brewing a cup of joe. If you're in a rush or you just need a coffee stat, I'd highly recommend them.
However, you should remember that even though the coffee machine itself is a one-off expense, you will need to continue to purchase the coffee pods.
A 12-pack of espresso coffee pods costs $8.50, which comes to 71 cents a pod. If you drink one coffee a day, that comes to a total of $258 spent on pods a year. In saying that, this price is still way more affordable than my original $8 for an iced coffee every day, which comes to $2,920 a year. And I'm just now realising exactly where all my money goes…
Obviously, the most important question is how does the coffee taste? To put it simply, it's absolutely incredible. I actually even transitioned to drinking the coffee black on some cold mornings and I've never been a fan of black coffee before.
The final verdict
I always ask myself the question of would I recommend this product to someone else? And the answer is yes, yes I would. It comes at a semi-affordable price point for a coffee machine and it's incredibly straightforward and easy to use. The coffee itself tastes incredible and you will actually save a good chunk of cash transitioning to an at-home coffee rather than a cheeky $8 iced latte every day. My wallet is pretty damn happy.
Where can you buy it?
You can purchase the Vittoria Piccolo Coffee Capsule Machine directly from the Vittoria website.
More FinderStyle reviews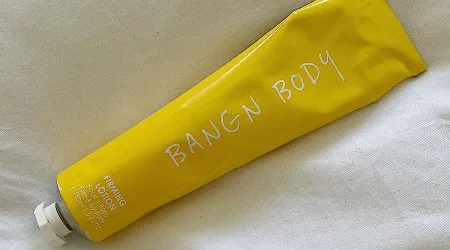 For months I haven't been able to escape this little yellow tube on Instagram, so I decided to bite the bullet and give it a red hot go.
Read more…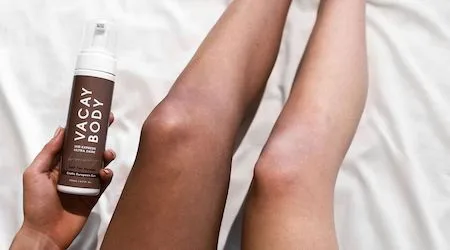 No filter: My actual thoughts after trying one of the Gram's fave self tan brands.
Read more…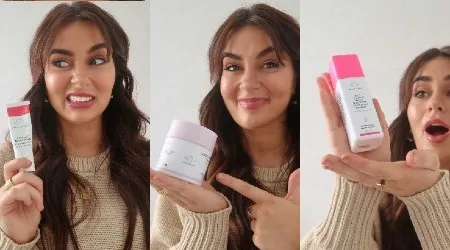 I'll be honest, I really didn't want to like some of these Drunk Elephant products but they're just that damn good.
Read more…
More guides on Finder