NHL.TV in Australia: Price, features and content
Goals, big hits and fights all on ice, never miss a second of ice hockey again on NHL.TV. This is all it has to offer.
We're reader-supported and may be paid when you visit links to partner sites. We don't compare all products in the market, but we're working on it!
Also known as NHL TV, the global streaming service provides fans with live and on-demand access to every game from the regular season, the playoffs and the Stanley Cup. Yep, that's right NHL.TV offers unparalleled coverage of every save, stick-check and slapshot and is the only way to watch every hockey game live in Australia.
How do I sign up for NHL.TV and what does it get me?
NHL.TV has a free Lite tier that requires no sign-up and lets you view all the latest news, scores and statistics. It also has a selection of match-recap videos, highlight reels and classic matches from the NHL's history.
To stream live matches from the current NHL season, you'll need to purchase an NHL.TV subscription. That gives you access to live streams of every game, including the Stanley Cup Playoffs, in HD and 60fps if your device and Internet connection support it. Then 48 hours after a game has been played, it'll be added to the video archive for you to go back and watch at your leisure.
It's also worth mentioning that, unlike American NHL.TV subscribers, Aussies don't have to worry about blackouts for particular NHL games. Since Australian free-to-air channels don't cover the NHL, all matches are available for streaming in Australia.
Does NHL.TV have any special features?
Does it ever! Matches streamed through NHL.TV come packed with additional features, from multiple camera angles to milestone markers indicating key moments in past games. Each match offers you the choice between home and away broadcast feeds, letting you pick the play-by-play you want to hear.
You can pause and rewind live games and jump straight back to highlights using an interactive timeline. If your eyes can keep up with the puck you can even watch two games at once. If you prefer to watch matches at your own convenience, you can hide the scores on played games to keep the outcome a surprise.
How much does NHL.TV cost?
While the Lite tier of NHL.TV will cost you nothing, you'll need to pay to watch the current season's matches. An annual NHL.TV subscription will cost you US$99.99, a reduced price as the league has a cut-down 56-game regular season in 2020/21. There is also a US$24.99 monthly option.
One thing to note: subscriptions default to recurring payments. So if you don't want to be charged indefinitely, you'll need to disable automatic renewal in your NHL.TV account settings.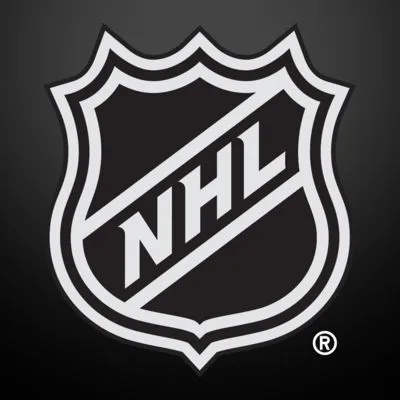 Download the NHL app
from iTunes Store
Single-touch access to a customisable team experience for up-to-the-moment news, scores, stats, exclusive highlights, photos and much more.
View details
Which devices are compatible with NHL.TV?
Whether you're at home or out and about, you have plenty of options available for accessing NHL.TV. If you're looking to load up NHL.TV on your computer, the NHL.TV website supports Android and iOS devices, laptop and desktop computers, Apple TV, Chromecast, PlayStation 4 and Xbox, Telstra TV and Amazon Fire TV.
You can switch between as many compatible devices as you want, plus your NHL.TV account can be used on up to three devices simultaneously. Please note NHL TV lists account sharing as strictly prohibited and may result in your account being deactivated.
How much data does NHL.TV use?
All streaming through NHL.TV uses adaptive bitrate technology, with video quality dependent on the speed of your Internet connection. To stream in SD you'll need at least 1.8Mbps, for HD at least 3Mbps and for 60fps HD a minimum of 5Mbps. Since a typical NHL match lasts around 2.5 hours after accounting for stoppages, this works out at roughly 2GB of data used per match in SD, 3.4GB per match in HD and 5.6GB per match at 60fps HD.
Latest sports streaming news
More guides on Finder