How do I set up Foxtel Now on a Samsung smart TV?
Purchased a fancy new Samsung smart TV but don't know what to do with it? Make the most of that bad boy with Foxtel Now.
We're reader-supported and may be paid when you visit links to partner sites. We don't compare all products in the market, but we're working on it!
As smart TVs get cheaper and Internet TV choices multiply, more people than ever are streaming their daily entertainment straight from the Internet. If you've already taken the plunge and treated yourself to a Samsung smart TV, you're probably looking for ways to run it through its paces. For that, Foxtel Now is ideal. With all the best Foxtel content streamed over the Internet for a fraction of the price of traditional Foxtel, Foxtel Now will ensure your new Samsung smart TV gets plenty of use.
Foxtel Now vs Foxtel Play
Foxtel recently rebranded its Foxtel Play service under the name Foxtel Now, but Samsung smart TVs still access the service using the Foxtel Play app. The content is the same, only the name is different.
Foxtel Subscription Packages
Get Foxtel Now for free
Before we get started with setting up Foxtel Now on your Samsung smart TV, you're going to need a Foxtel Now account. We recommend signing up to Foxtel Now's 2-week free trial to make sure the service is right for you.
Is my Samsung smart TV compatible with Foxtel Now?
Not all Samsung TVs were created equal, so it's important to check that your television is compatible with Foxtel Now. Below is a list of compatible devices.
| Device | Model | Compatible? |
| --- | --- | --- |
| Blu-Ray players | BD-F8900, BD-F8909, BD-F8500, BD-F8509, BD-F6900, BD-6909, BD-F5900, BD-FM5900, BD-F6500, BD-F7500, 2012BD Player with HDD (Only with "SmartHub" feature) BD-E8500A, BD-E8900A, BD-H5500/XY, BD-H6500/XY, BD-H8500A/XY, BD-H8900A/XY, HT-H4500R/XY, HT-H6550WM/XY, HT-H7750WM/XY | |
| Home theatre | HT-F5200, HT-FS5200, HT-F5500, HT-F5500K, HT-5500W, HT-F5530, HT-F5550, HT-F5530K, HT-5530HK, HT-F5550K, HT-F5550HK, HT-FM53, HT-FM53C, HT-FM55WC, HT-FS6200, HT-F6500, HT-F6500W, HT-FM65WC, HT-F6530, HT-F6550, HT-F6530W, HT-F6550W, HT-F9750W, HT-FS9200 | |
| Smart TV | Any smart TV model after 2012 | |
| Other | Any TV, Blu-Ray player or home theatre system released before 2012 | |
How do I set up Foxtel Now on my Samsung smart TV?
Turn on your Samsung smart TV and check that it is connected to the Internet.
Open Samsung Smart Hub by pressing the button on your remote control.
This is the slightly confusing part. Open the Foxtel Play application (Foxtel Play is what Foxtel Now was called until recently). The Foxtel Play app should be preloaded on your television so long as your TV is updated with the latest firmware.
Log in with the username and password you chose when you signed up to Foxtel Now.
Need to update your Samsung smart TV with the latest firmware?
Switch on your Samsung smart TV and check that it is connected to the Internet. Some devices take longer to establish a connection than others, so give it a few minutes.
Navigate to the options menu by pressing Menu on the remote control. Arrow down on the Support tab and select Software Update.
Select Online.
Wait as your Samsung device searches for an update; if there is one available, your device will download and install it automatically.
---
Foxtel in the news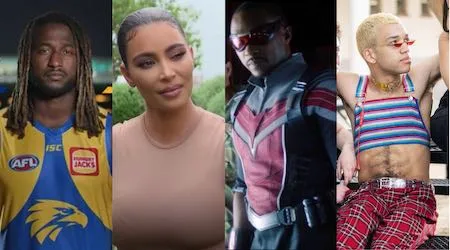 We're getting a DC movie, a new Marvel show and an Eddie Murphy sequel. All in the same month.
Read more…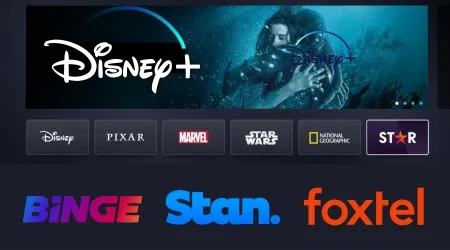 Disney isn't bringing Hulu to Australia, but is instead launching Star for all its general entertainment and mature content.
Read more…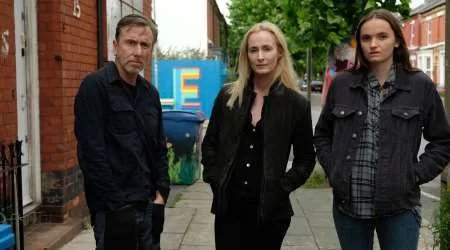 The third season of crime drama Tin Star is coming to Australia in February.
Read more…
The latest streaming headlines
More guides on Finder
Stream the best and save