Nokia 6 review: Plans | Pricing | Specs
The Nokia 6 is slightly bigger than the Nokia 5 and has a higher-resolution screen, but it's uncomfortable to hold and outclassed in benchmarks, making it hard to recommend.
Clean Android OS
Decent camera
Included fingerprint sensor
Uncomfortable to hold
Disappointing performance
Uninspiring battery life
5.5 inches
Display size
1080 x 1920px
3,000 mAh
Battery size
Finder rated as Average vs similar phones
Details
Display
Pixels per inch (PPI)
403 ppi
---
Camera
Rear camera megapixels
16MP
Rear camera aperture size
f/2.0
Front camera megapixels
8MP
Front camera aperture size
f/2.0
---
Physical Dimensions
Dimensions
154mm x 75.8mm x 8.4mm
---
Connectivity
Network category speed
Category 4
---
Power, storage and battery
Operating system
Android 7
External storage support
Up to 128GB
Battery capacity
3,000mAh
---
Device features
Water resistance rating
N/A
| | |
| --- | --- |
| Launch price (RRP) | $399 |
| Launch date | 2017-01 |
It's been more than 10 years since Apple announced the original iPhone, and while the house that Jobs built may be sitting on top of the smartphone mountain now, back in 2007 the king of phones was Nokia. At the time Nokia refused to acknowledge the threat of Apple's simple smartphone with an easy to use operating system, and that hubris saw the company collapse, get bought by Microsoft and ultimately disappear until HMD Global decided to resurrect it in 2017.
The Nokia 6 is the top model in the trio of Android devices that launched in July here in Australia, both in terms of specs and cost. But it still rests squarely in the budget spectrum, which is reflected in its overall performance.
---
Design
Bright and crisp, the 5.5-inch screen is the Nokia 6's greatest strength
Hard edges make it awkward and uncomfortable to hold
---
Camera
Serviceable enough in good lighting conditions
Slow focus makes taking shots more laborious than it should be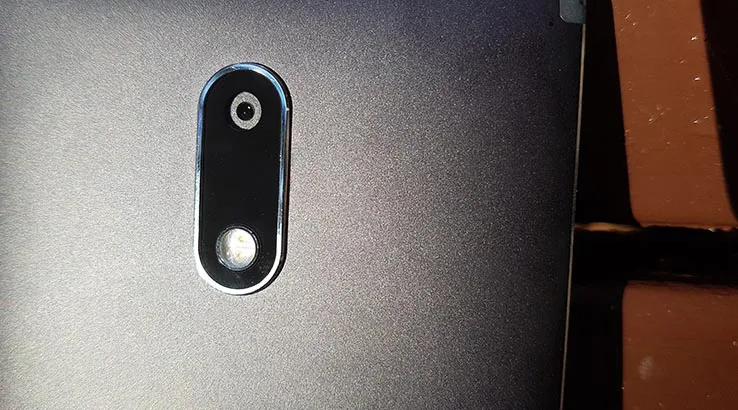 ---
Performance
HMD's decision to use the same hardware as the Nokia 5 leads to relatively lacklustre performance
The promise of ongoing Android support is encouraging
---
Battery life
Decent stamina, but not as long-lived as its specs might suggest
Under moderate use, all-day battery is not a guarantee
---
Verdict
A mediocre handset that fails to live up to the Nokia name
---
Pricing and availability
---
Specifications
Display
Pixels per inch (PPI)
403 ppi
---
Camera
Rear camera megapixels
16MP
Rear camera aperture size
f/2.0
Front camera megapixels
8MP
Front camera aperture size
f/2.0
---
Physical Dimensions
Dimensions
154mm x 75.8mm x 8.4mm
---
Connectivity
Network category speed
Category 4
---
Power, storage and battery
Operating system
Android 7
External storage support
Up to 128GB
Battery capacity
3,000mAh
---
Device features
Water resistance rating
N/A
---
Latest Nokia news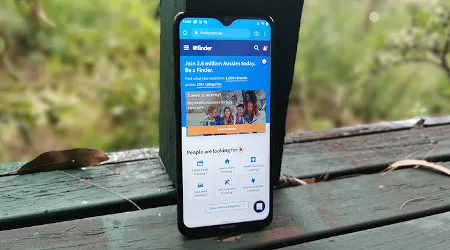 The Nokia 53 continues HMD Global's journey in providing solid Android experiences with the benefits of photographic flexibility. Read more…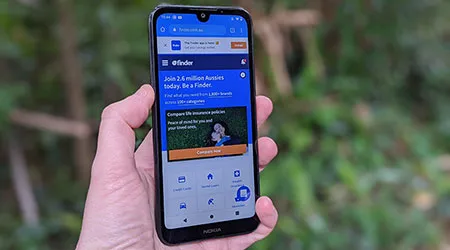 The Nokia 1.3 is certainly cheap, but it makes the most of its meagre resources thanks to the use of Android Go. Read more…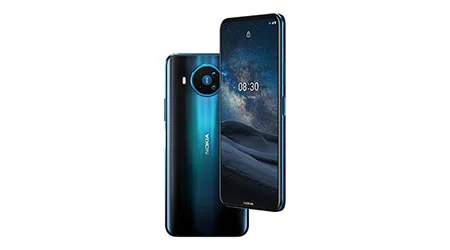 HMD's new Nokia phones include the worldwide 5G-capable Nokia 8.3, the affordable Nokia 1.3 and the throwback Nokia 5310. Read more…
Image: Shutterstock