How to choose the best Nokia smartphone
From Nokia 1 to Nokia 8, we break down everything you need to know to choose the right Nokia handset.
We're reader-supported and may be paid when you visit links to partner sites. We don't compare all products in the market, but we're working on it!
Fast Nokia phone facts
The Nokia of today is not the same company that dominated the mobile industry in the 1990s. Slowing sales saw Microsoft buy the business back in 2014, only to sell it in 2016 to the current Nokia brand holder HMD Global.
In its current iteration, Nokia manufactures and sells a wide range of smartphones at both the high and low ends of the market and has even begun rebooting classic Nokia handsets like the 3310.
What to consider when choosing a Nokia phone
Nokia's modern smartphones span the entire breadth of the mobile market, from $1,000+ feature phones down to $100 budget handsets. This provides plenty of choice no matter what budget you're working with, but it can also present a challenge in determining which handset is right for you.
To help you wade through the sea of slick marketing and complex specifications, we've highlighted the main factors to focus on below. Keep these in mind as you compare Nokia smartphones, and you'll be better equipped to find a handset suited to your specific needs.
Which Nokia phone is best?
No matter how good a phone is, it will never be the unequivocal "best" for everyone everywhere. We all use our phones in slightly different ways, and we each value various aspects like screen size and battery life according to our own wants and needs.
So instead of declaring a single "best" Nokia handset, we've split our recommendations into various categories tailored for different types of phone users. These recommendations are built on the back of our years of experience reviewing smartphones in Australia, but always remember to consider them alongside your own preferences, rather than taking them as gospel.
Finder's pick
Nokia 8
Premium power at a solid price
The Nokia 8 combines quality components and a competitive price into a single attractive package.
For Nokia's first crack at a premium phone, the Nokia 8 is an impressive device. A dual-lens 13MP camera array provides aspiring photographers with the tools to take sharp snapshots and record 4K video. A capable Snapdragon 835 processor ensures responsive performance when browsing the web, using apps or playing games. And a 3090mAh battery bucks the Nokia trend by outlasting almost all competing handsets of similar specs.
Best of all, in the year since its launch, the Nokia 8 has dropped in price dramatically. Originally retailing for $899, you can now find it going for hundreds of dollars cheaper than that. This makes it a seriously solid value proposition and hands-down our pick of the Nokia smartphone family.
Read our full review of the Nokia 8 here
Best Nokia phone for photography
Nokia 9 Pureview
More cameras means more options
The Nokia 9 Pureview is all about photography, with an astonishing 5 cameras all shooting at once to help you get superior shots.
The Nokia 9 Pureview is one of Nokia's riskiest smartphones. While it might not appeal to everyone, it has a lot to offer photography pros thanks to its inclusion of five individual cameras on its back side. These are split into two 12MP RGB lenses and three monochrome lenses. When combined, the resulting shot condenses 240MP of detail into a single 12MP photo, making it possible to take some truly impressive shots.
The one caveat is that processing five cameras' worth of data takes a lot of time, so you'll need to be patient after tapping the shutter button as the phone crunches all those pixels. This makes snapping action shots decidedly tricky, so bear that in mind.
Read our full review of the Nokia 9 Pureview here
Best cheap Nokia phone
Nokia 1 Plus
No frills, low bills
Android Oreo Go turns what would otherwise be a lacklustre device into a surprisingly capable smartphone.
Once you drop into the sub-$200 smartphone range, you need to be prepared to accept considerable compromises. For the Nokia 1 Plus, this means dealing with a basic 8MP rear-facing camera and a battery that can take hours to charge to full.
In exchange for these sacrifices, though, you get a supremely affordable handset that performs better than it should thanks to the inclusion of Oreo Go, Android's budget-focused operating system. Oreo Go comes with custom versions of some of the most popular Android apps, each optimised specifically to run well on low-powered hardware like the Nokia 1 Plus. For day-to-day tasks, these optimised apps allow the Nokia 1 Plus to perform on par with smartphones packing significantly more power and significantly higher price tags.
Read our full review of the Nokia 1 Plus here
Looking for a Nokia phone on a plan?
Buying a Nokia phone on a contract isn't as easy as grabbing an iPhone or Samsung handset. Only a handful of Australian telcos stock Nokia smartphones, and some models aren't available on contract at all – the Nokia 1, for instance, can only currently be purchased outright.
For a look at the Nokia handsets you can get on contract, check out the table below:
---
Latest Nokia phone news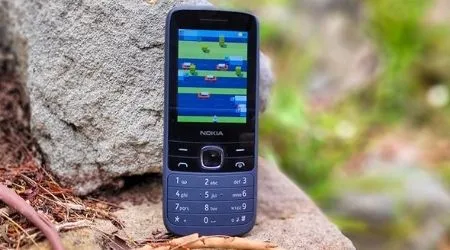 Nokia's latest super-affordable feature phone isn't fancy – but that's totally the point.
Read more…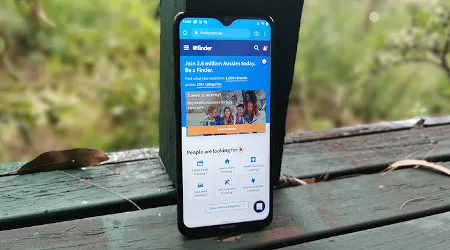 The Nokia 53 continues HMD Global's journey in providing solid Android experiences with the benefits of photographic flexibility.
Read more…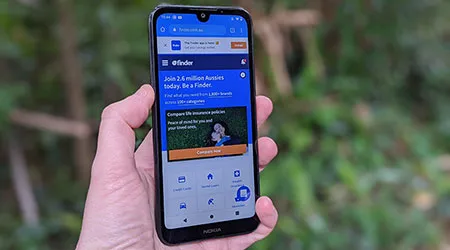 The Nokia 1.3 is certainly cheap, but it makes the most of its meagre resources thanks to the use of Android Go.
Read more…
Read more on this topic