How to set up Foxtel Now on your LG smart TV
Life's good with Foxtel Now, so why not make the most of it with your LG smart TV?
We're reader-supported and may be paid when you visit links to partner sites. We don't compare all products in the market, but we're working on it!
Purchased the latest LG smart TV but don't know what to do with it? Don't worry, you're not alone. Thankfully, there are plenty of things you can do with your new smart TV, from checking the weather to catching up on the news. Most importantly, though, you can use streaming video on demand (SVOD) services like Foxtel Now. We have a simple, step-by-step guide to walk you through setting up Foxtel Now on your LG smart TV.
Foxtel Now vs Foxtel Play
Foxtel rebranded its Foxtel Play service under the name Foxtel Now, but LG smart TVs still access the service using the Foxtel Play app. The content is the same – only the name is different.
Is my LG smart TV compatible with Foxtel Now?
Please note that Foxtel Now, through the Foxtel Play app, is only available on some 2013 LG models and nothing newer.
| Chipset | Compatible models |
| --- | --- |
| H13 | 60LA8600, 55LA8600 |
| M13 - LCD | 60LA7410, 55LA7400, 55LA6620, 50LA6620, 47LA6620,42LA6620, 60LA6230, 55LA6230, 50LA6230, 42LA6230,32LA6230, 60LN5710, 55LN5710, 42LN5710, 55LA6200, 55LA6910, 42LA6910 |
How do I set up Foxtel Now on my LG smart TV?
Note: The Foxtel Play application should already be loaded on your LG smart TV. If not, update your LG smart TV to the latest firmware before continuing.
Power your LG smart TV on.
Make sure your LG smart TV is connected to the Internet (instructions on testing connection settings can be found in your TV's manual).
Access the LG Smart Hub by pressing the HOME button.
In the LG Smart Hub, select the Foxtel Play application.
Enter the username and password that you created when registering with Foxtel Now and select LOG IN with the remote.
Congratulations! You can now start streaming Foxtel Now's library from your LG smart TV.
What are the pros and cons of streaming Foxtel Now through my LG smart TV?
Streaming Foxtel Now on an LG smart TV has a number of advantages. If you're watching Anytime content (catch-up TV, in other words), you can pause and rewind up to 30 minutes in any program. You can also save your favourite channels in a single list, making it easier to switch between them. And if you have kids running around, you'll be glad to know there are plenty of parental controls available through Foxtel Now on LG smart TVs.
The only real downside to streaming Foxtel Now on your LG smart TV is the fact it takes up one of your five available slots for registered Foxtel Now devices. If you've already registered five devices to your Foxtel Now account, you can only switch them out once every month.
What to do if your LG TV doesn't support Foxtel Now
If your specific LG TV doesn't support Foxtel Now out of the box, don't fret. There are plenty of other ways to stream Foxtel Now on your TV. By purchasing and connecting any of the devices below to your LG TV, you'll be able to install the Foxtel app and start streaming
PlayStation 4
PlayStation 3
Xbox One
Alternatively, you can look at signing up to the regular Foxtel service and using the included Foxtel iQ box to watch the latest TV shows and movies on your LG TV. If that sounds appealing to you, you'll want to take advantage of the deal below to save money on a subscription.
---
Foxtel in the news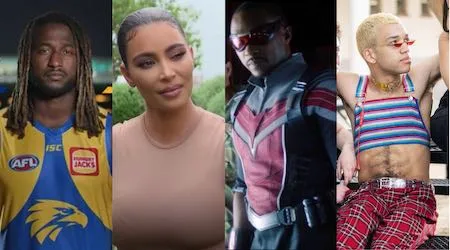 We're getting a DC movie, a new Marvel show and an Eddie Murphy sequel. All in the same month.
Read more…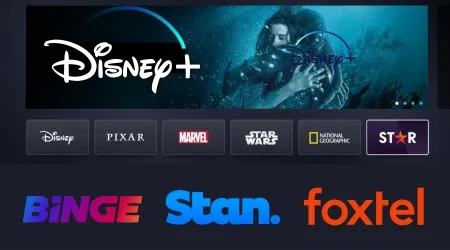 Disney isn't bringing Hulu to Australia, but is instead launching Star for all its general entertainment and mature content.
Read more…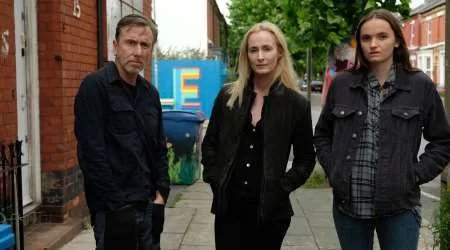 The third season of crime drama Tin Star is coming to Australia in February.
Read more…
More guides on Finder
Stream the best and save