Best places to visit in December 2020 for Australians

From sun-kissed beaches to white winters, these are the top December escapes.
December presents with so many travel opportunities it's difficult to choose the best destination to escape to and relax during the silly season. We've got your choices for you whatever you preference.
---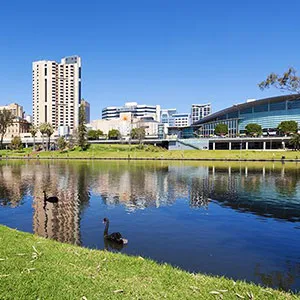 1. Best budget destination: Adelaide
The city of churches comes into its own in December.
Adelaide basks in the heat of summer during December with sprawling markets, summer festivals and Christmas cheer in the air. As it does get quite balmy during December it's not peak season keeping prices low and making it one of the most budget-friendly options for travellers this month.
According to , flights in December start from $92 return (from Melbourne). This price was retrieved on 14 November 2018 making it one of the cheapest domestic flights to book at the moment.
Top December events: Christmas markets, SummerSalt Glenelg, Semaphore Summer Twilight Markets and Civic Park Carols.
Best for: Culture, parks.
---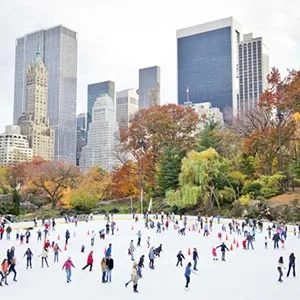 Magical doesn't even begin to describe Christmas in New York City, but it comes close.
New York City is an option at any time of year, but visiting during Christmas is especially magical. Rockefeller Center lights up with its famous Christmas tree and ice skating rink, Christmas concerts fill the air and spectacular window displays abound. You might even be lucky enough to catch a snow flurry and have that perfect white Christmas you've always dreamed of seeing.
December weather: 1°C–10℃
Top December events: Rockefeller Center Christmas tree lighting, New Year's Eve ball, Hanukkah celebrations, Radio City Christmas Spectacular and Bryant Park Winter Village.
Best for: Festivals, city exploration.
---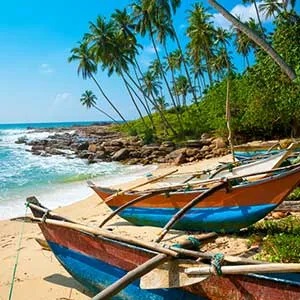 3. Best for beaches: Sri Lanka
Exotic beaches that are closer than you think.
December welcomes the start of dry season in the western and southern cities of Sri Lanka. From Colombo to Galle, Negombo to Bentota Beach, while other parts of the island experience monsoon weather you'll be dry and sun-kissed at these hot spots.
December is especially ideal for whale watching off the south coast.
December weather: 29ºC-32℃
Top December events: Christmas Street Night Market and Year-End Shopping Festival.
Best for: Beaches, culture, food.
---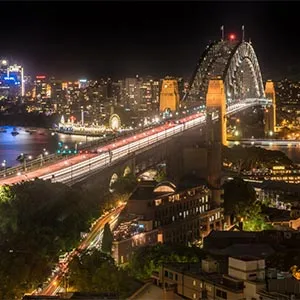 4. Best for events: Sydney
Many call it the best New Year's Eve fireworks in the world.
Sydney for New Year's is THE BEST. We're not exaggerating. Millions of punters from around the world gather on the foreshore to witness the fireworks light up the sky at 9pm and midnight in one of the most impressive pyrotechnical displays in the world. Keen to join them?
If you've missed out on securing that room with a view (you do have to get in early), there are plenty of free vantage points around the city to celebrate from.
December weather: 23ºC-28℃
Top December events: Christmas markets, New Year's Eve parties, Sydney to Hobart yacht race, Christmas on George Street.
Best for: Parties, events, weekend getaways.
---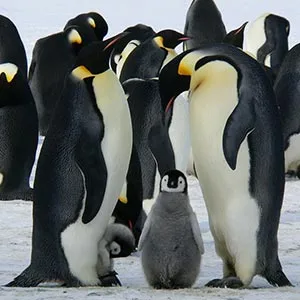 5. Best surprise destination: Antarctica
Play with penguins on a polar expedition south.
No one can say they've travelled the world if they haven't made it south and ticked Antarctica off their bucket lists. You can only explore the region during summer from November to March as its too dangerous during winter.
Expeditions are by cruise. These depart from South America and Tasmania and during December you can expect warm and bright days (relative to other months) and if you're lucky can spy whales, elephant seals and penguins.
December weather: -16℃ to -25°C
Top December events: Tail-end of elephant seal mating season, penguin chicks about to hatch
Best for: Adventure, nature
Search for cruises and tours to Antartica
---
Follow the festival: Top December events to attend
Christmas markets: An event that needs no introduction, Christmas cheer is rife in all corners of the world. Decorations line the streets and Christmas markets take over main plazas in cities across Europe and are scattered in other destinations across the globe. As Christmas is a Christian celebration, non-Christian countries may not celebrate it.
New Year's Eve: From parties to fireworks displays, New Year's Eve farewells the year just past and welcomes the new year ahead. Most countries celebrate it with parties and fireworks displays.
Northern lights: Somewhere between November and February every year, punters hunt these colourful lights as they dance in the northern night sky up to the Arctic Circle. Popular countries to visit them include Finland, Norway and Iceland. Activity is dependent on the weather but if lady luck is with you, you'll catch this awe-inspiring phenomenon in all its glory.
---
When is the best time in December to take a holiday?
December is peak season throughout the world as it's the biggest holiday period of the year. There are a number of ways to avoid crowds and peak prices, this includes travelling at the beginning of the month before the holiday season truly kicks in.
Alternatively, you may want to spend your Christmas or New Year's somewhere special. If this is the case and you're looking to avoid overpaying, book your trip early as prices generally increase closer to Christmas.
---
The best of the rest: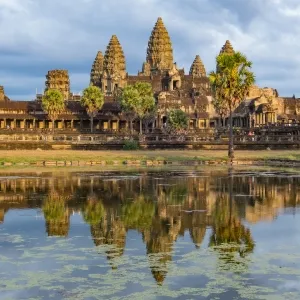 Best places to visit in Asia in December
Cambodia. Rain showers are very rare, humidity is almost zero and temperatures are at their most comfortable. December in Cambodia is that sweet spot where you can explore temples in comfort and still sunbathe by the coast.
The Philippines. One of the few Asian countries that celebrates Christmas with gusto, you'll get to get to take part in all the festivities including the Giant Lantern Festival in Pampanga.
Vietnam. The weather has dried out and seaside vacations are a go, especially in the south where islands like Phu Quoc and Con Dao are ideal at this time of year.
---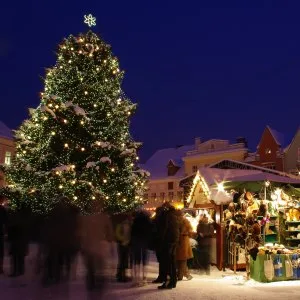 Best places to visit in Europe in December
Germany. When you think of Europe in December, chances are that Christmas markets are at the top of your list and Germany is undoubtedly the king of Christmas markets. Sample traditional foods and sip on mulled wine as you peruse the picturesque wooden stalls.
Budapest, Hungary. This eclectic city seems made for winter with its lively ruin bars, thermal baths, Christmas markets and even an outdoor ice rink to really immerse yourself in the vibe of the city.
Tallinn, Estonia. Looking for a bargain European getaway? Take yourself to Old Town Tallinn for a winter escape with a medieval feel. You'll be able to eat, drink and be merry for a fraction of the cost of its neighbours in the west.
---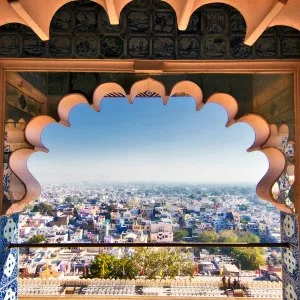 Best places to visit in India in December
Rajasthan. Experience the vibrant culture of the Pink City, a desert safari in Jaisalmer or the lakeside palaces in Udaipur. Rajasthan is ideal in December. While nights can get quite chilly, daytime temperatures are much more comfortable for sightseeing than any other time of the year.
Uttarakhand. Known as the "home of the gods", here you'll find the holiest rivers in India, fascinating history, exotic wildlife, challenging treks and Rishikesh, the yoga capital of the world.
Kerala. Whether you're after a beach getaway, keen to explore the state's backwaters or interested in taking a peek at a tea plantation or two, this southern state packs a punch and sightseeing is ideal in the winter months.
---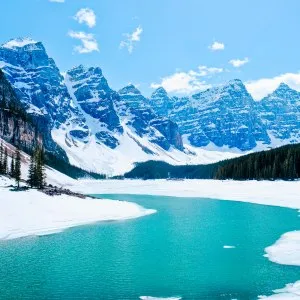 Best places to visit in Canada in December
Quebec City. For a romantic European feel complete with history, snow, lights, great shopping and Christmas markets, look no further than Quebec City. Stay for New Year's Eve and be prepared for one of the biggest spectacles in Canada.
Banff. Ski season is in full swing here and those looking for adventure can fill their days with dog sledding, cross-country skiing and ice skating on a frozen lake. Keen for some downtime? Unwind at one of the many hot springs and spas.
Niagara-on-the-Lake. Here you'll get a month packed full of events thanks to the Winter Festival of Lights. Sample some world-famous ice wine against the jaw-dropping backdrop of the mighty waterfalls covered in ice formations.
---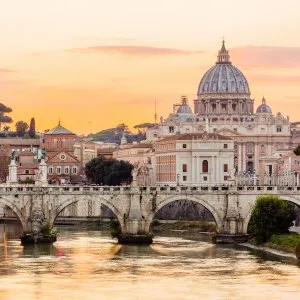 Best places to visit in Italy in December
Rome and Vatican City. As you can imagine, Christmas in Italy is a big deal, and for many, seeing Christmas mass at St Peter's Basilica is a lifelong dream. Even if the church thing is not for you, the city is filled with events, markets and nativity scenes.
The Amalfi Coast. Popular tourist sights like Pompeii and Herculaneum are free from the usual crowds and the city's streets, all decked out in fairy lights reflected on the water at sunset, create a magical atmosphere.
Cervinia. Snow bunnies looking for some guaranteed snowfall in December should head straight to Cervinia. 160km of pistes with lift access to the slopes of Zermatt in Switzerland brings the count up to an impressive 360km.
---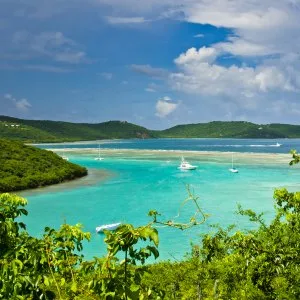 Best places to visit in the USA in December
Stowe. Embrace the season with this winter getaway that has everything from snowboarding and alpine skiing to dog sledding and ice fishing.
Aspen. While NYC is known for its big showy events, the 12 Days of Aspen has a lot to offer. Highlights include ice skating, concerts and a breathtaking firework spectacular over the snow-covered Rocky Mountains for New Year's Eve.
Puerto Rico. If you'd rather escape the cold, then head south and then south some more. Spend time on one of Puerto Rico's many beautiful beaches and sample some of the local cuisine at the annual Festival del Macabeo.
---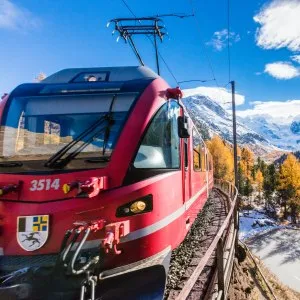 Best places to visit in Switzerland in December
Basel. What's Europe in December without a Christmas market? Basel Christmas Market is one of the best, and walking through the well-preserved Old Town, indulging in local treats and shopping up a storm can't be beat.
Bernina Express. This is one of the most beautiful train journeys in Europe and one of only a handful in the world that has been marked a UNESCO World Heritage site. Feast your eyes on the region in all its glory as you snake your way through ancient glaciers, crystal clear lakes, alpine towns and snow-capped peaks.
Zurich. Whether you're up for braving the annual 111-metre teeth-chattering swim across the Limmat river, walking through the magical Christmas markets or partying the night away on New Year's Eve, Zurich is the place to be.
---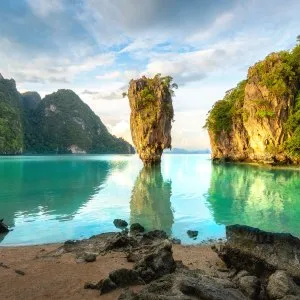 Best places to visit in Thailand in December
Phuket. Sure, it's popular, but for very good reason, and December in Phuket is ideal if you're after great weather conditions for swimming and beach hopping.
Ko Chang. On the flip side, if you're ready to get away from it all, then make a beeline for the Andaman Coast where you can stay in a bamboo bungalow, swim in gentle waters and eat local Thai food every day.
Wonderfruit Festival, Pattaya. Thailand's biggest arts and music festival combines Asian and western cultures with performances and wide-ranging workshops.
---
---