Best fridges in Australia
We've read hundreds of customer reviews and compared key product specs to find the best fridges you can buy right now.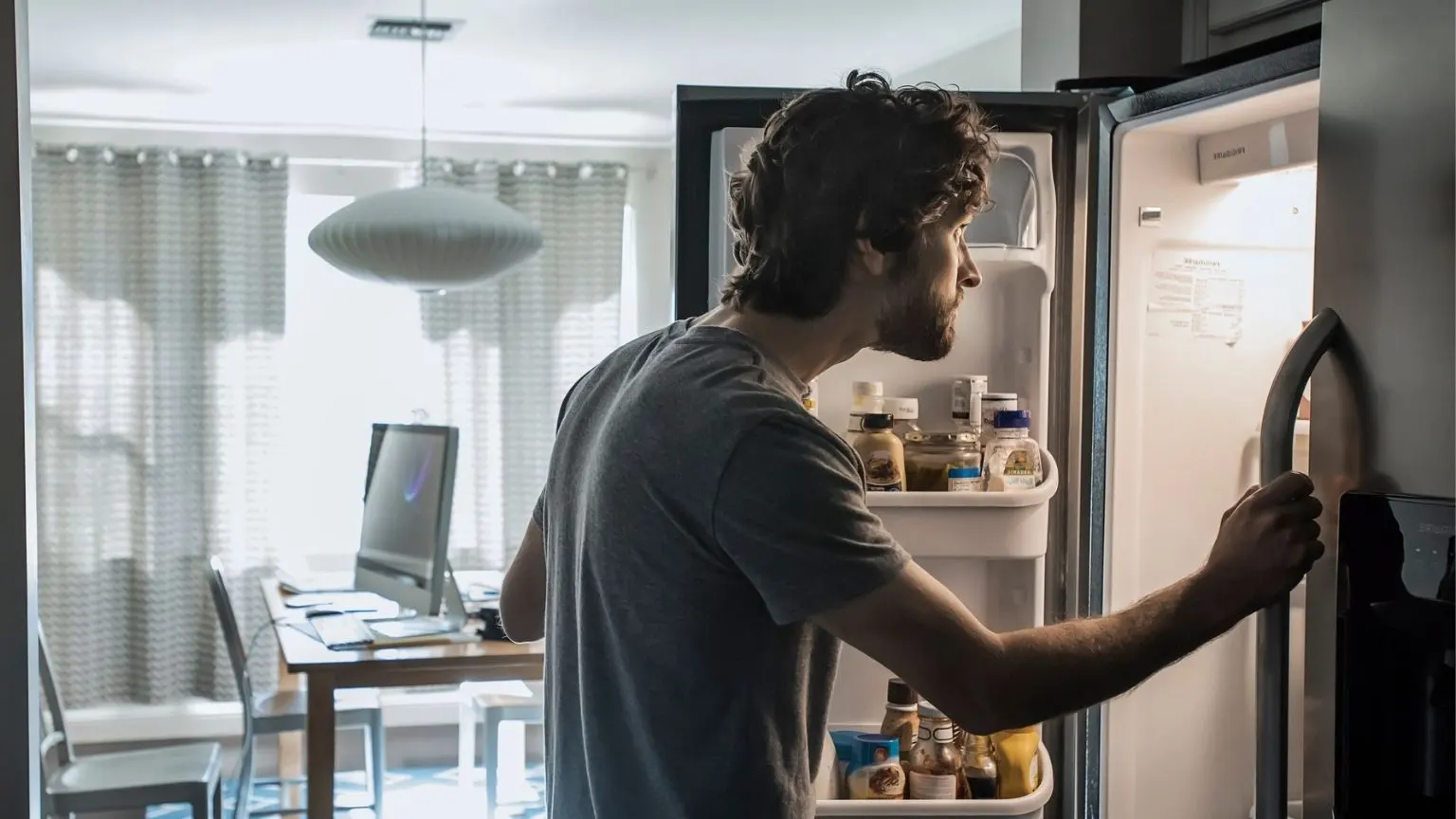 We're reader-supported and may be paid when you visit links to partner sites. We don't compare all products in the market, but we're working on it!
The best fridges in Australia
How did we pick this list?
Our editorial team selected the products on this list based on actual customer reviews from buyers at appliance retailers like Appliances Online, The Good Guys, Harvey Norman, JB Hi-Fi and more. For each category, we carefully selected parameters based on our research and identified the fridges with the highest review scores within those parameters.
Why we chose it
This bottom-mount fridge from Fisher & Paykel has earned a 5-star rating from over 120 The Good Guys customer reviews, and an average score of 4.8/5 from over 150 Appliances Online customer reviews. It's also highly rated by Harvey Norman customers and on productreview.com.au, so it's our pick as the best overall fridge.
With a 519L capacity, this fridge uses Fisher & Paykel's ActiveSmart technology, which is designed to monitor and adjust temperature, airflow and humidity levels.
It features adjustable shelving to help you accommodate tall bottles and large platters. SpillSafe shelves help minimise mess, while a bottle rack and two humidity-controlled crispers are also handy features. In the freezer compartment, sliding drawers make food storage organisation easy.
---
Why we chose it
Australian consumers nominated Samsung as the best-rated top-mount fridge brand in the 2019/20 Finder Retail Awards. Consumers have also been quite taken with this top-mount family fridge, which has an average rating of 4.5/5 from over 125 The Good Guys customer reviews. As a result, it's our pick as the best top-mount fridge.
This model features separate cooling systems in the fridge and freezer, but you can convert the freezer to a fridge whenever you need a little extra space. A separate, sliding pantry area holds meat or fish at the optimum temperature, while the freezer has a removable ice maker for added versatility.
Finally, the Samsung also boasts a modern design, with recessed handles and the stainless-steel finish contributing to its sleek look.
---
Why we chose it
South Korean manufacturer LG was chosen by Australian consumers as the top brand for bottom-mount fridges in the 2019/20 Finder Retail Awards. And with this 454L model earning plenty of positive customer reviews across the board, it's our pick as the best bottom-mount fridge.
Boasting a 4.5-star Energy Rating, this fridge uses an Inverter Linear Compressor that comes with a 10-year parts warranty. The interior features a folding shelf to help store tall bottles, while specially located vents help cool items stored in the top door baskets. You can also set the humidity levels to help your fruit and veg stay fresh for longer, while the stainless-steel finish means this fridge should look right at home in any modern kitchen.
---
Why we chose it
In the 2019/20 Finder Retail Awards, China's Hisense was chosen as the best rated French-door fridge brand among Australian consumers. And with this model boasting plenty of positive reviews from customers at Harvey Norman and The Good Guys, it's our pick as the best French-door fridge.
With a 630L capacity, this fridge offers large storage space on 800mm-wide shelves. An LED touch control panel makes it easy to adjust settings, while the in-door water dispenser is a handy feature and doesn't require any plumbing.
Other features include three-tier freezer drawers, a humidity-controlled crisper, spill-proof shelves and a stylish black finish.
---
Why we chose it
In this category, we wanted to choose a fridge with an Energy Rating of 5 stars or more. Unfortunately, the fridges that fit these criteria were either too expensive or simply didn't have enough customer reviews for us to comfortably declare them the winner.
That leaves the 4.5-star Hisense as our pick as the best energy-efficient fridge. The LG we chose as our best bottom-mount fridge also boasts a 4.5-star rating and is well worth checking out, but we opted for a different winner in this category to avoid doubling up.
With a 453L capacity, the Hisense boasts an average rating of 4.7/5 from 30 Harvey Norman customer reviews. It features a multi-function touch control panel for easy programming, as well as fast freezing and fast cooling capabilities. Features such as sliding drawers, spill-proof glass shelves and a twist ice maker add convenience, while power-saving Holiday mode is another handy inclusion.
---
Pros
Lots of practical features
Sliding ice tray
Cons
Some buyers may need more storage capacity
Some of its positive reviews were collected as part of a promotion
Price (RRP): $1,079 (available for under $800 at time of writing)
Buy at Bing Lee
Buy at The Good Guys
Why we chose it
With a 400L-plus capacity, a price tag of less than $800 and plenty of positive customer reviews, this top-mount fridge has a lot to offer. Combined with the fact that LG was named the best bottom-mount fridge brand in the 2019/20 Finder Retail Awards, and only narrowly beaten in the top-mount category, that makes this 427L model our pick as the best cheap fridge.
The LG offers a 3.5-star Energy Rating and a streamlined pocket-handle design. Storage solutions include a Fresh Zone drawer, fixed and adjustable baskets, and four fixed shelves. The sliding ice tray can be positioned on the left or right for added convenience, while LG also offers a smartphone app to help you troubleshoot any problems with your fridge.
Finally, the fridge's Inverter Compressor comes with a 10-year parts warranty.
---
Pros
Adjustable capacity
Well-organised storage space
Cons
There are cheaper options available
Some campers may need a larger capacity
Price (RRP): $1,395
Buy at eBay
Why we chose it
The Bushman Original SC35-52 has been a productreview.com.au award winner every year from 2017 to 2021. And with an average customer rating of 4.9/5 from over 150 productreview.com.au customer ratings, it's our pick as the best camping fridge.
The headline feature of this fridge is that it comes with an extension kit that allows you to choose between a capacity of 35L, 45L or 52L. Three stacking baskets make it easy to get to whatever item you need, with separate areas for your fridge items, freezer goods, tall bottles and fruit and veg.
Side opening lids and heavy-duty tie-down points increase practicality, while this versatile fridge also comes with a five-year warranty.
---
Why we chose it
This 30-bottle fridge from Hisense boasts a perfect 5-star rating from over 50 The Good Guys customer reviews, and an average rating of 4.6/5 from 35 Appliances Online customer reviews. As a result, it's our pick as the best wine fridge.
This entry-level model is a single-zone cabinet with an affordable price tag. It features wooden shelves to help keep vibrations to a minimum, while a digital display and touch controls allow you to adjust the temperature to the optimum setting. The shelves are also adjustable and this fridge allows you to store wine in the 5-20°C range.
However, please note that if you need to store a larger wine collection, you might like to consider the Liebherr Barrique 195 Bottle Wine Storage Cabinet (WKB4612), which also has plenty of positive customer reviews.
---
Methodology
30
Brands considered
150+
Products compared
8
Best products chosen
We considered fridges from 30 leading brands.
We based our top picks on reviews from real customers (as of December 2020) and key product features.
The products on this list are chosen by our editorial team and are not selected based on commercial relationships.
More guides on Finder