Compare VPNs: Your guide to choosing a VPN in 2021
A beginner's guide to VPNs. Find out how to protect your data from prying eyes from as little as US$4 a month with VPN Finder™.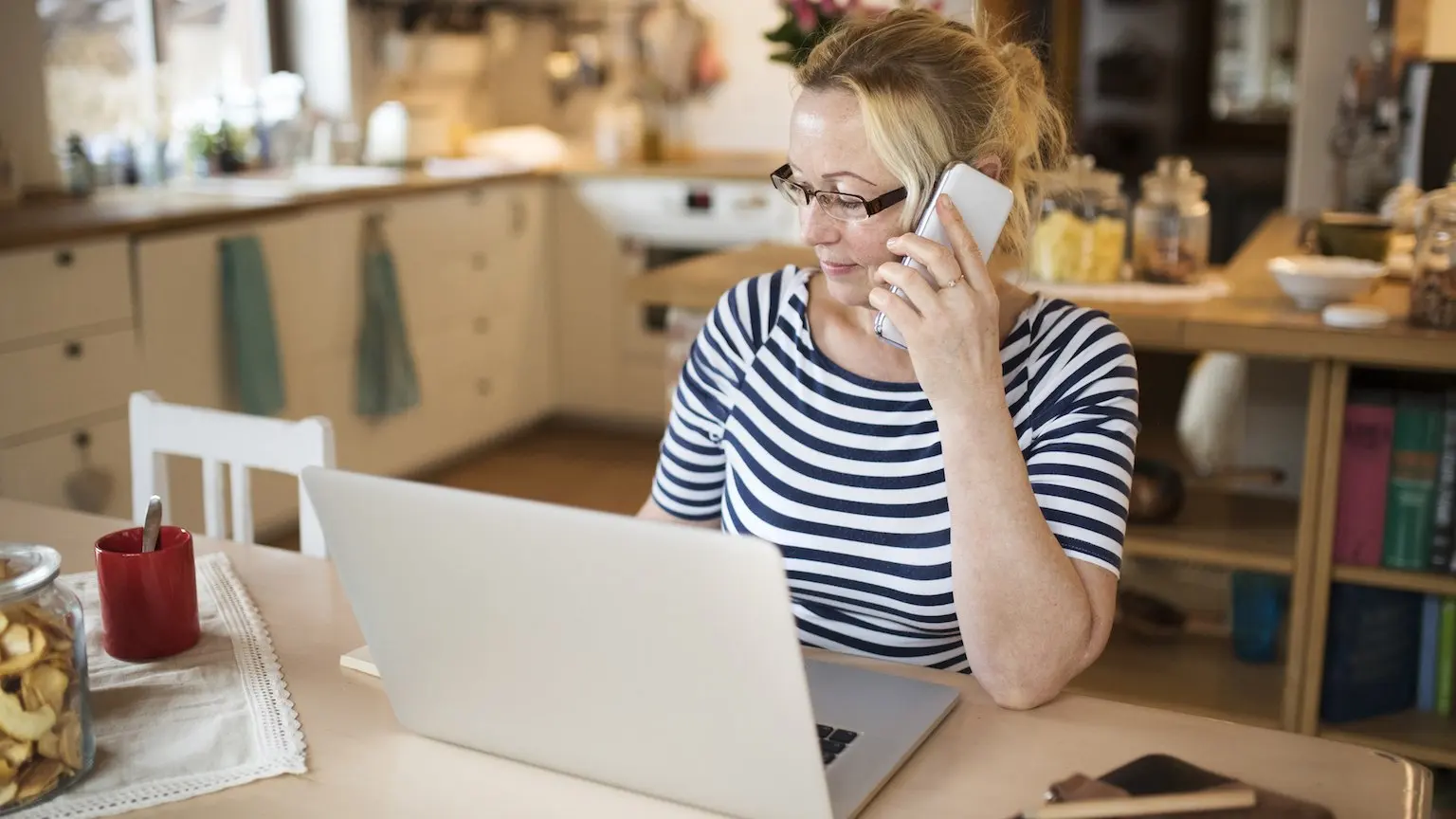 We're reader-supported and may be paid when you visit links to partner sites. We don't compare all products in the market, but we're working on it!
Compare VPN plans
Quick facts about VPNs
VPNs help to anonymise your Internet browsing and improve online security.
They can be used to access websites 'geo-blocked' in your country.
Prices typically range from US$4 up to US$12 per month.
What is a VPN?
A virtual private network (VPN) allows computers or networks to connect to each other securely over the Internet. Traditionally, businesses and universities used VPNs to create secure, remote connections to an existing network, but many everyday consumers now utilise this same technology to shield their personal data while browsing the Internet. Despite the best efforts of some media companies to discredit VPNs as an illicit tool for circumventing geoblocks, there are plenty of sensible reasons why someone would want to use a VPN.
Here we discuss the various uses of VPNs and some companies that provide VPN services to Australians.
When you use a VPN, the data you transmit and receive goes through an encrypted "tunnel". This data cannot be read by anybody outside the VPN due to several security features, such as a firewall between the client and the host server. The data is also specifically encrypted so that only the computer receiving it can recognise it.
This set-up means that all your Internet traffic passes between the VPN server you're connected to and your computer (or whichever device you're using) without interference from prying eyes, which is especially handy when using public Wi-Fi hotspots at restaurants, cafes and libraries as they do not provide a secure and private connection to the Internet.
How do VPNs work?
VPNs encrypt your Internet connection by sending it through private servers. After you download a VPN client to your computer or other device, you select a server that is owned by the VPN to connect to. When you hit "connect", your computer is connected to the server selected, and your IP address is changed to reflect the physical location of that server.
Even your own Internet provider can only see that you're connected to a VPN, not what your IP address is or what data you are accessing. Your VPN provider can though. By using a VPN, you're passing on a considerable degree of trust to your chosen provider, so ensure ahead of time that the VPN you are using is a reputable one.
What can a VPN be used for?
VPN use is first and foremost about security. What this actually means for you can differ dramatically depending on your needs.
Universities and companies may provide a free VPN service that allows students and staff to access the establishment's resources when they are away from the campus or office. VPNs are especially useful for these people when transferring confidential files over a public Wi-Fi network.
Online shoppers may use a VPN to purchase geographically-restricted content or to avoid taxes imposed by their country of origin. For example, if you happen to be an Australian and a big iTunes App Store shopper, you could access international versions of the service via a VPN to avoid the GST that is tacked on to Australian game and app purchases.
Privacy concerns surrounding the Internet have multiplied in recent years. It's a reasonable fear when we are increasingly putting more and more of our personal details online through payments and services like PayPal. Using a VPN restricts prying eyes from being able to intercept files you may consider personally valuable or incriminating. This does not necessarily mean legally incriminating; it could be something as simple as an embarrassing photo or a private email.
Geoblocked content restricts users outside of a set region from viewing it. Imagine you're travelling abroad and you want to check up on your favourite team's latest match. You access the website and attempt to watch the highlights only to be met with a message that says: "This video is not available in your country". As most VPNs have servers in countries all over the globe, accessing the website through a trusted VPN would enable you to view the previously blocked video.
What can't a VPN do?
VPNs are not without limits. They have their own set of constraints, some of which are glazed over by the advertising copy written on their websites. These limitations include:
Making your connection to the Internet completely anonymous. VPNs can hide your location along with what data you are accessing, but they cannot make your Internet connection 100% private. Tracking data such as cookies, for instance, will automatically download to your computer when you are browsing. And remember that by linking your VPN service to your email or PayPal account, you're also leaving a digital trail that leads right back to you.
Reduce the bandwidth you use. Some VPN providers will say this is theoretically possible because of their built-in compression algorithms, but it's largely untested and most users will tell you the reality is the exact opposite.
Avoid active government surveillance. If you're using a VPN to watch sports programming that isn't available in your country, you'll probably be able to figure out a VPN that does the trick. But if you're trying to access a Chinese website with a VPN, you're likely to run into issues.
Is it legal to access geoblocked content with a VPN?
There's not much evidence to suggest that using a VPN to access geoblocked content is illegal, but it's important to check with your VPN provider, as this may be breaching the terms and conditions you agreed to when signing up. Getting caught out could lead to your VPN service being cancelled, and you could lose credits and access to your downloads.
Using a VPN to stream paid services not available in Australia, such as Hulu Plus or the American Netflix, could also land you in hot water, including potential legal action from the copyright owner. Just because you're paying a membership fee doesn't mean that the service has the right to sell this content to you, since it wouldn't be licensed in your region. It could also be considered fraudulent if you have provided a fake postcode or address when signing up.
Similarly, your rights when using overseas-based companies to purchase goods may not be protected by Australian law. Some companies refuse to recognise products and warranties purchased internationally under domestic consumer law.
So, what's the verdict? Paying to stream TV services not available in your country through a VPN is not recommended, as neither your VPN nor the service provider is obliged to support you if your activity is discovered. But, then again, services like Netflix are now available in Australia, so there's no longer as much of a need for Australians to look for alternative viewing options.
VPNs and the Australian government's data retention scheme
In April 2017, the government's mandatory data retention scheme came into effect. Telcos and Internet service providers are now required to store your non-content data for a two-year period to help law enforcement agencies in criminal investigations. Many consider the bill a huge threat to privacy.
The metadata that is retained includes your billing information, traffic data (numbers called and texted etc), location of communications and quantity of uploads and downloads. So, if you're a stickler for privacy and security, these laws should definitely concern you. It should be noted that many services provide offshore VPNs that allow you to browse the Internet anonymously by circumventing your ISPs in order to gain access to the Internet.
Using a VPN is standard practice for many Internet users and a great way to mask your online presence. Due to these new laws, however, it's worth considering VPN providers located outside of Australia and other countries with similar laws.
I just want something cheap – which VPN should I use?
Going the cheap or free route when searching for a VPN can have dangerous consequences. Because of the inherent costs of running a VPN, companies that offer these services at a discounted rate or for free are often getting their profits from a third party. This can involve generating adware that will track the sites you visit or by selling your personal data online.Which devices work with a VPN?
Generally speaking, VPNs can be used on any device that can browse the Internet. These include:
Computers (laptops/desktops). With operating systems of Windows, Mac, Linux or Chromebook.
Mobile devices (smartphones/tablets). Including Android, iOS, Amazon Kindle Fire and Barnes & Noble Nook HD.
Wireless routers. Asus, DD-WRT, D-Link, Linksys.
Streaming media consoles with DNS. Amazon Fire TV, Apple TV, Boxee Box.
Will using a VPN hide my identity while torrenting?
Yes, but not all VPNs allow traffic from peer-to-peer (P2P) file sharing from services like BitTorrent. These VPNs will likely throttle your download speeds if you're found to be torrenting. The rules aren't always black and white and some VPN providers will only block file-sharing services from particular regions. Below are three different VPN providers with three very different views of torrenting through their services:
TunnelBear does not encourage torrenting through its service and a few users have reported cases where the ports used by torrent clients have been blocked.
IronSocket allows torrenting on select servers optimised for file sharing. IronSocket does not allow torrenting on all its servers due to the legal pressure from countries such as the US and UK.
Private Internet Access (PIA) claims it does not monitor any user activity whatsoever (thanks to its strict no-logging policy). Therefore, it has no way of knowing if a user is torrenting, and cannot block it.
Though most P2P file-sharing services have been painted with the same brush thanks to illegal copyright infringement, there are still legitimate uses for torrenting and file sharing. So if you're concerned about a VPN blocking your BitTorrent or Vuze service, it's definitely worth checking with the provider before signing up.
Does using a VPN guarantee my anonymity?
One of the most important things to know about VPNs is that they cannot guarantee complete anonymity – your VPN provider, for one, has easy access to who you are and what you're doing online. There are, however, a number of VPN features to look out for to up the ante on your security.
No logs policy
Many VPN providers claim they do not keep logs, although reading the fine print will often reveal that logs are kept for things such as the time and date the VPN connection was made, the duration of the connection and the bandwidth used. The more secure VPNs will guarantee that they do not keep log files on items such as web traffic data, files downloaded, videos watched or websites visited.
DNS leak protection
If you're using a VPN to mask your identity, you need to be sure that all traffic from your computer is being re-routed through the VPN network. Occasionally your computer's operating system will default back to the DNS designated by your ISP, rather than the DNS provided by your VPN service, essentially leaking your IP address. If there is a leak and your computer's IP address is exposed, then your usage data will be left vulnerable to eavesdroppers.
Kill switch
Essentially, a kill switch is a form of DNS leak protection – a safeguard should your VPN disconnect and your IP address becomes exposed. A VPN kill switch is a particularly valuable tool for regular torrent downloaders. It works by severing your computer's connection to the Internet if your VPN connection fails. Without it, your computer automatically defaults to your ISP-designated DNS and your identity and location become vulnerable.
April 2021 hottest VPN offers
---
Read more on this topic