Samsung Galaxy S10 5G review: Features | Specifications | Pricing
Samsung's Galaxy S10 5G is a beautiful and fast phone, but you shouldn't rush to it just for 5G.
6.7 inches
Display size
1440 x 3040px
12MP + 12MP + 16MP
Rear camera
4,500 mAh
Battery size
Finder rated as Excellent vs similar phones
Details
Display
Pixels per inch (PPI)
505 ppi
---
Camera
Rear camera megapixels
12MP + 12MP + 16MP
Rear camera aperture size
f/2.4 + f/1.5-f/2.4 + f/2.2
Front camera megapixels
10MP
Front camera aperture size
f/1.9
---
Physical Dimensions
Dimensions
162.6mm x 77.1mm x 7.94mm
---
Connectivity
Network category speed
Category 20
---
Power, storage and battery
Operating system
Android 9
Battery capacity
4,500mAh
---
Device features
Water resistance rating
IP68
| | |
| --- | --- |
| Launch price (RRP) | $0 |
| Launch date | 2019-05 |
---
When Samsung announced the Samsung Galaxy S10 series, much of the future-looking focus was around the Samsung Galaxy Fold. That left the Samsung Galaxy S10 5G, itself a future-looking handset, somewhat in the background because Samsung pretty clearly intended for the Fold to go on sale first.
That's not what's happened, with the Galaxy Fold delayed due to construction issues, and the Galaxy S10 5G is now available on contract terms with Telstra. So should you dive into Samsung's largest phone?
---
Design
Brilliant Dynamic AMOLED display.
Mirror finish picks up smudges easily.
Bixby button still feels useless.
Headphone jack still present.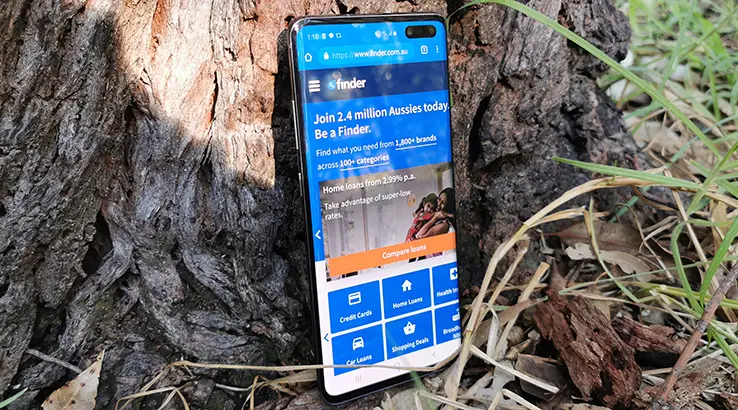 ---
Camera
Quad lens provides lots of camera flexibility.
Great video quality with live focus options.
Easy to use camera app.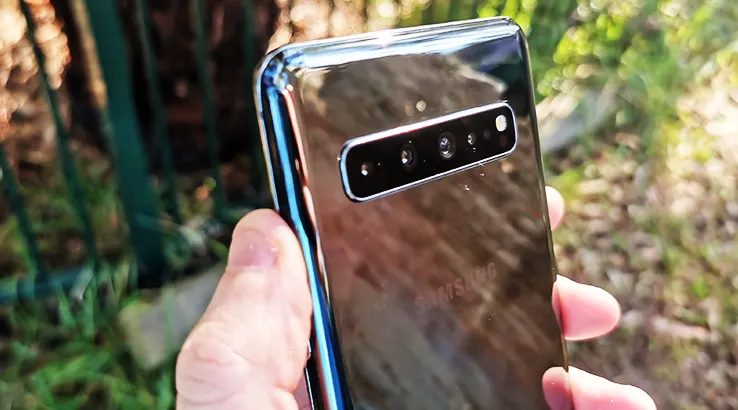 ---
Performance
Exynos 9820 isn't quite the Snapdragon 855, but it's fast enough.
OneUI is a great Android launcher.
5G isn't fast... yet.
Fixed storage on a Galaxy phone feels like a throwback.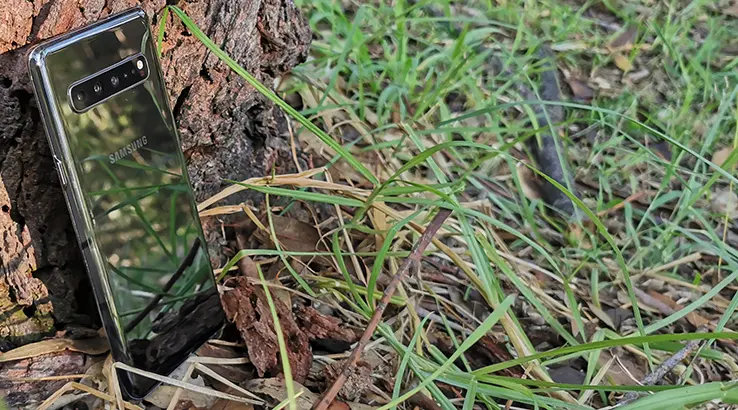 ---
Battery
4,500mAh battery provides best battery life of any of this year's Galaxy phones.
But it still lags behind last year's models.
Fast wired or wireless charging.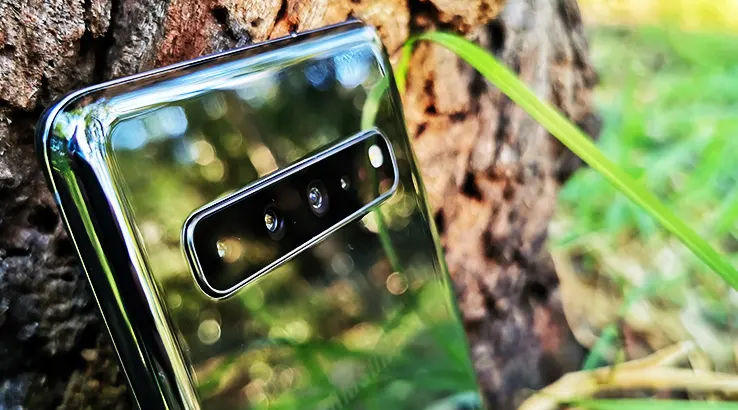 ---
Verdict
Great performance and battery life.
Design robs it of some premium features.
The most affordable 5G phone, for now.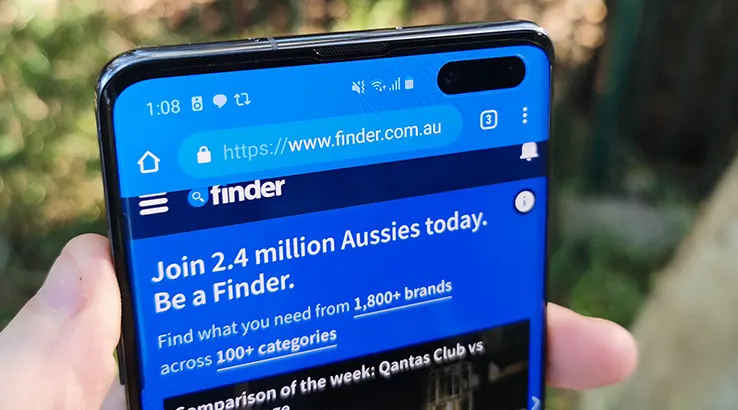 ---
Pricing and availability
The Samsung Galaxy S10 5G is currently only available on contract terms with Telstra. Samsung Australia representatives have told Finder that they're evaluating when or if the Galaxy S10 5G will be sold on an outright basis.
---
Specifications
Display
Pixels per inch (PPI)
505 ppi
---
Camera
Rear camera megapixels
12MP + 12MP + 16MP
Rear camera aperture size
f/2.4 + f/1.5-f/2.4 + f/2.2
Front camera megapixels
10MP
Front camera aperture size
f/1.9
---
Physical Dimensions
Dimensions
162.6mm x 77.1mm x 7.94mm
---
Connectivity
Network category speed
Category 20
---
Power, storage and battery
Operating system
Android 9
Battery capacity
4,500mAh
---
Device features
Water resistance rating
IP68
---
Latest Samsung news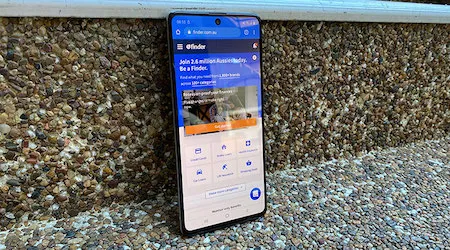 Samsung boils down the essential greatest hits of its flagship Galaxy lines into the Galaxy A71. Read more…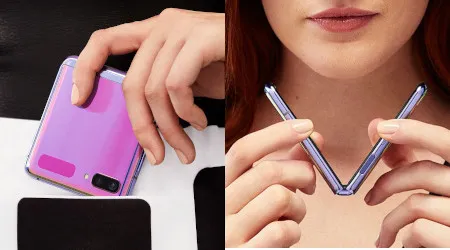 Samsung's second stab at a folding smartphone will retail for $2,199 in Australia. Read more…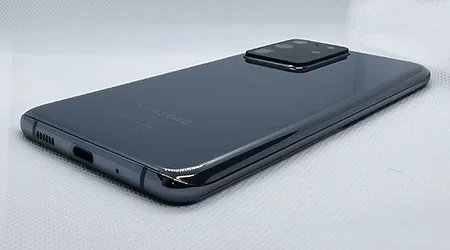 Samsung's Galaxy S20 Ultra is a high-performance phone with a great screen and some of the best battery life we've seen from a Samsung flagship in some years. Read more…