Overplay VPN: Price, plans and features
Browse the internet privately with your identity protected using Overplay. Setting up is easy.
We're reader-supported and may be paid when you visit links to partner sites. We don't compare all products in the market, but we're working on it!

About Overplay VPN
Access a range of channels such as ESPN, Amazon Prime, Spotify, Pandora, HBO GO, Hulu, Netflix, NBC, ABC and BBC using Overplay. You can choose from two types of packages: SmartDNS or SmartDNS+VPN. Whats the difference you ask? The SmartDNS+VPN package also ensures that your internet traffic is secure and encrypted whereas the SmartDNS just provides you with access to entertainment.
Want all the TV shows and movies? You can get a free trial with each of the streaming internet tv providers below:
---
Overplay deals and discount vouchers - June 2021
It looks like we don't have any coupons at the moment. Take a look at our most recent deals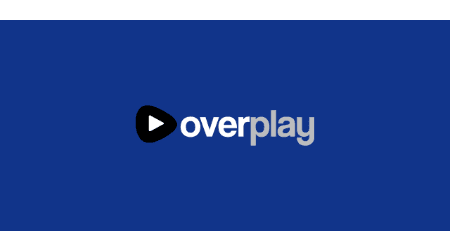 Free software for all devices, get started from just $4.95 p/m
from Overplay
Signing up is easy, set up an account today and you'll have immediate access to your VPN server.
View details
---
What are Overplay's pricing and plans?
Overplay offers two separate packages, Smart DNS and Secure VPN. If you're not too concerned about security, the SmartDNS package offers a cheaper, stripped back service that serves the sole purpose of re-routing your geographical location, enabling you to access previously inaccessible websites. If you are, however, concerned with your security online there is the option for a fully fledged VPN at a premium price. This service is more akin to the various VPNs we have already discussed here at finder.com.au. Within these two different plans, Overplay also offers discounts for longer commitments.
Note: All prices are in US dollars
| Plan | 1 month | 12 months |
| --- | --- | --- |
| SmartDNS | $4.95 | $49.95 |
| Secure VPN (SmartDNS Included) | $9.95 | $99.95 |
Prices last checked August 2017
Back to top
Why would I choose Overplay?
Like Turboflix, Overplay is a Smart DNS/VPN service that targets a very particular consumer, the video streamers. Although a much more transparent company than Turboflix, Overplay also appeals to those who want to break down the walls of location-based geo-blocking and view the vast international libraries of Netflix US and UK, Hulu Plus, and HBO Go, Amazon Prime (though, HBO have recently taken measures to block such services). It's for this reason that they offer two options, SmartDNS (just for streaming) and Secure VPN (Traditional VPN service with SmartDNS included).
Even though Overplay heavily market the SmartDNS side to their service, their VPN is quite the prize. Overplay's Secure VPN package has a standard protocol in place that offers an unrestricted but highly secure browsing experience– this package lives up to its namesake. As you'd expect from any serious VPN provider, Overplay won't keep any data logs from your session except for connection times and data usage (though even this data is deleted in time). Another benefit to connecting through Overplay VPN is the 128-bit CBC Blowfish protocol, a tried and trusted security protocol that encrypts your data while browsing the net.
So, yeah, security's tight at Overplay. However, maybe the most impressive facet of Overplay's service is the server location. Overplay has servers in Europe, North and South America, Oceania, Asia and Africa. Not only does this widespread network allow for access to loads of restricted content, but it also allows for a stable and speedy connection.
Setting up Overplay
Unlike Turboflix, the Overplay website is easy-to-use and upfront with its packages and pricing– especially helpful for beginners who aren't quite sure what it is they're spending their money on. There is one annoying trait that Overplay shares with its evil twin, Turboflix, and that's the lack of a free trial. This isn't a massive issue with Overplay as you know exactly what you're getting yourself into and if you're having second thoughts then there's no cancellation fee, but it's still sorely missed bonus that seems to available on just about every VPN service.
Signing up to Overplay is as easy as visiting the website and making your choice between Smart DNS and Secure VPN. Once you've decided you'll be led to a short registration page to enter you personal details, then download the VPN client and refer to Overplay's amazing collection of setup guides for just about any device. From routers and streaming devices to PlayStation and Xbox, whatever gadget you own, there's bound to be setup guide for it. If you own any of these devices below, you're eligible for Overplay's services:
PS4
PS3
Xbox One
Xbox 360
Wii U
Amazon Fire TV
Apple TV
Chromecast
Roku
Samsung Smart TV
D-Link
Asus
Netgear
TP-LINK
Huawei
Back to top
Are there any pros and considerations?
Pros
Widespread server locations
Fast, stable connection
Lots of tutorials/setup guides
Informative website includes a list of international channels you can watch through their services
Cons
No free trial
Some inflexible payment options
Lots of negative online feedback in regards to customer service
Back to top
What is a VPN and how does it work?
A virtual private network (VPN) creates a private and secure connection between your computer and the Internet. VPNs were created (and are still used) to enable companies to access their computer network from a remote location (e.g. when travelling for business). For similar purposes, institutions, like universities use VPNs to allow off-campus students to access important files and journals. However, corporate uses like these differ from what the average consumer uses a VPN for.
Many people pay VPN providers, like Overplay, because they are concerned with their security online. And fair enough, because when we are browsing from home, or even worse, a public Wi-Fi network (like a cafe or library), our personal data is vulnerable at best. When you purchase a VPN membership, your activity online becomes anonymous, because it's technically no longer you who is browsing the web, but rather your VPN. This happens thanks to your data travelling through various tunnelling protocols (encrypted tunnels), to your VPN provider, and then back to the Internet. It also:
Creates a secure connection to internet
Allows you to browse anonymously
Circumvents geo-blocking technology
Frequently asked questions
More guides on Finder