Everything you need to find the ideal HTC smartphone
Save yourself time and money with our simple guide to comparing HTC smartphones.
We're reader-supported and may be paid when you visit links to partner sites. We don't compare all products in the market, but we're working on it!
Fast HTC phone facts
HTC contributed to the development of the Android operating system and manufactured the first Android-powered smartphone: the HTC Dream.
Along with its branded handsets, HTC is responsible for manufacturing smartphones like the Google Nexus 9 and Google Pixel.
What to consider when choosing an HTC phone
HTC has built an awful lot of smartphones over the years, from top-of-the-line flagship models to more budget-friendly mid-range handsets. Start shopping for an HTC handset, and it's easy to get lost in a sea of potential purchases. Names like the HTC U Play, the HTC U Ultra and the HTC Desire don't exactly help in distinguishing these different handsets from each other, and this can make it quite challenging to figure out which one best fits your needs and lifestyle.
We want to help with that, so we've outlined the core features you'll want to consider when comparing HTC smartphones. With this information, you'll have the know-how to make a clear and effective buying decision.
Which HTC phone is best?
Any attempt to pin down a single "best" smartphone is doomed to failure. There are simply too many different needs and preferences to account for. That's why we've narrowed the focus on our pick of HTC's handsets to address specific purposes.
Even so, these picks are informed by our experience testing and reviewing smartphones here at finder, which means they may not necessarily reflect your own specific tastes or circumstances. Be sure to remember this when considering our recommendations below:
finder's pick
HTC U11
Powerful and stylish
Jam-packed with impressive features, the HTC U11 is an all-premium smartphone at a very agreeable price.
The HTC U11 was already an excellent handset when it launched in the middle of last year, but it has only gotten more attractive in the interim thanks to the gradual decline of its sticker price. Now available for hundreds of dollars less than 12 months ago, its combination of a slick and powerful camera, top-tier performance and dependable battery life make it one tremendous value proposition. We have no trouble recommending it as our top pick of current HTC smartphones.
Read our full review of the HTC U11 here
Best HTC phone for photography
HTC U12+
A gem for camera junkies
Superlative performance and a phenomenal camera make the HTC U12+ an ideal smartphone for discerning photographers.
There's no lack of competition in the smartphone camera space. More than any other feature, the camera serves as the point of distinction between modern handsets, and that's very much the case with the HTC U12+. Boasting a DxOMark score of 103, it is currently second only to the Huawei P20 Pro in terms of camera performance. That's according to DxOMark, of course, but after testing the phone ourselves, we're inclined to agree.
Read our full review of the HTC U12+ here
Best cheap HTC phone
HTC U Ultra
Ultra by name, ultra by nature
HTC finds the sweet spot between design and performance in the impressive HTC U Ultra.
Back in early 2017 when we reviewed the HTC U Ultra, we had trouble looking past its steep asking price. Now that you can find it selling for less than half its original RRP, we're more than happy to recommend it as the best "cheap" HTC phone currently on the market. "Cheap" might be something of an overstatement, but HTC doesn't exactly make "cheap" smartphones. Nevertheless, for around $400 at the time of writing, the HTC U Ultra is an absolute powerhouse of a phone that more than justifies its price tag.
Read our full review of the HTC U Ultra here
Looking for an HTC phone on a plan?
Because HTC's smartphones are almost exclusively marketed as premium handsets, buying one outright at launch will typically set you back at least $1,000. That's a whole lot of moolah, and not a sum many of us can just pluck out of our wallets willy-nilly. The more popular solution is to purchase an HTC handset on contract through an Australian mobile carrier.
To help you find a contract plan that best suits your needs and budget, we've rounded up your current options in the table below:
---
Latest HTC phone news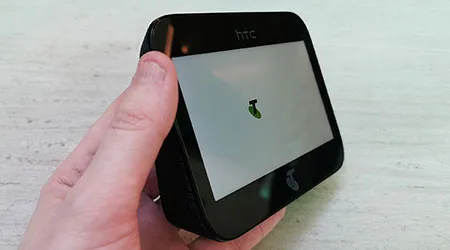 The HTC 5G Hub can provide very fast mobile broadband over 5G, but you'll probably spend most of your time on 4G for now.
Read more…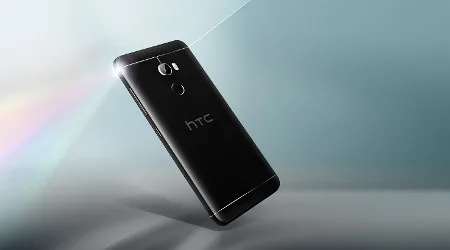 If you're looking for a mid-range smartphone that won't call it quits, the supersized battery of the HTC One X10 makes it a top choice.
Read more…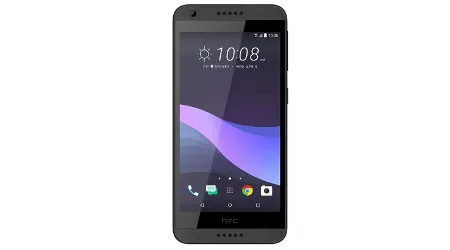 The HTC Desire 650 pairs a groovy design with a capable quad-core processor and 2GB of RAM to deliver solid performance at a budget-friendly price.
Read more…
More guides on Finder