Best Black Friday and Cyber Monday flight sales 2021 | Updated
One of the best times to book cheap flights is during Black Friday and Cyber Monday. Get on it so you don't miss out.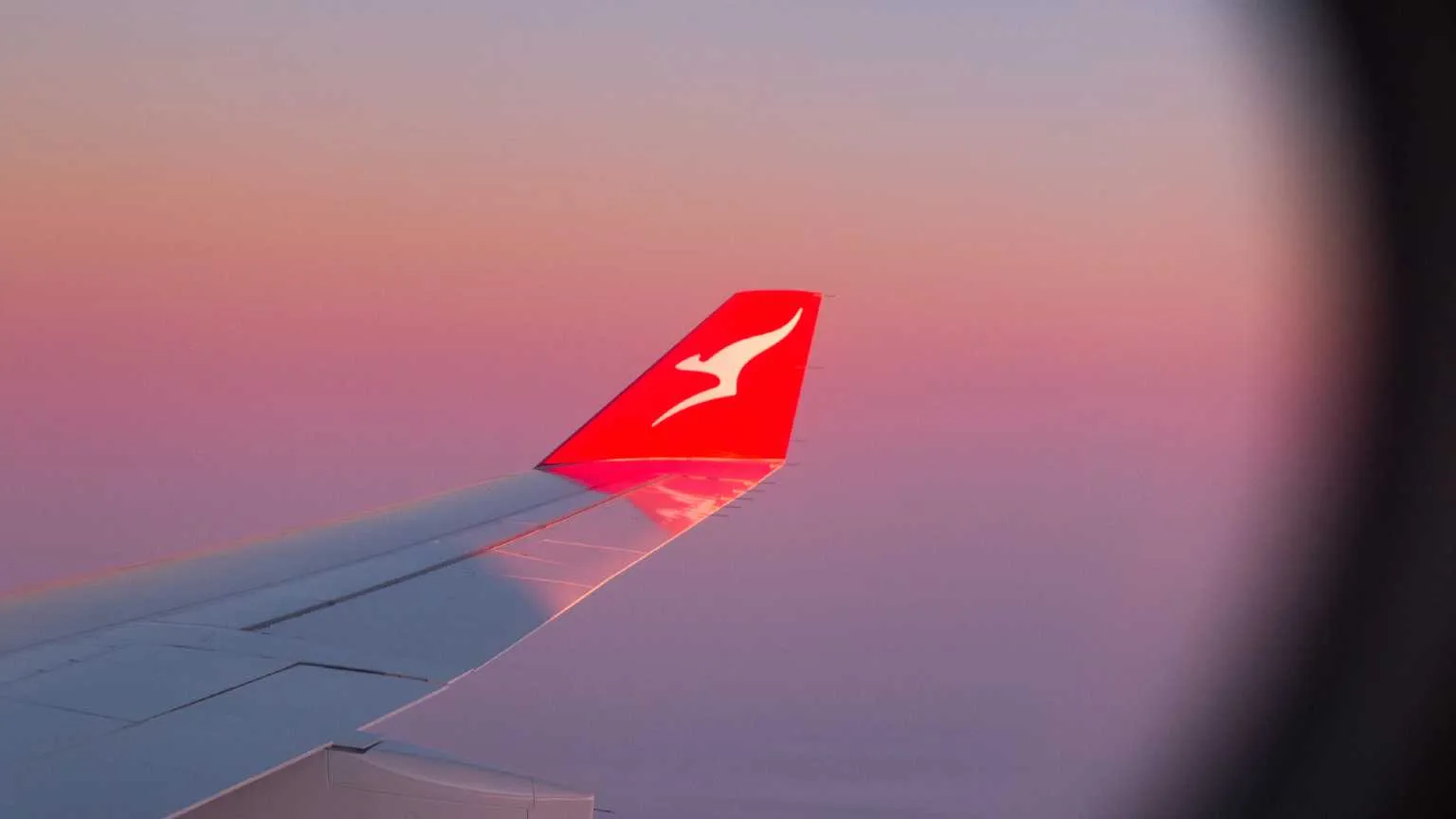 We're reader-supported and may be paid when you visit links to partner sites. We don't compare all products in the market, but we're working on it!
With deals like $39 flights and discount codes for up to 10% off fares, Black Friday is your chance to score some of the hottest deals on airfares. Prices are dropped left, right and centre, so you won't want to miss the event which officially kicks off 27 November
Can't wait until then? We've got the goods right here.
Search using the bar below for a destination, airline or booking site to find a bargain:
[/fin_show]
---
Frequently asked questions about Black Friday flight deals
When do the Black Friday and Cyber Monday flight deals start?
Black Friday is on 27 November 2020, with most sales continuing on through the weekend until Cyber Monday (30 November).
Though 27 November is the official start date, every brand treats Black Friday differently. Some launch their sales early and some run their sales longer than just the weekend.
To ensure you don't miss out, we note the end date on every deal. If the deal is on our page, that means it's still available to book.
If you're after specific travel dates, the sooner you get in, the better. Peak season dates, weekends and school holiday dates, if available, often sell out quick.
What should I know about booking flights during COVID-19?
There is still a bit of uncertainty surrounding travel at the moment, which might make it more difficult to utilise these deals. To help, here are a couple of things to consider to hopefully give you some peace of mind:
Flexible bookings: Airlines are offering added flexibility in case accidents or border closures affect your travels. Some are offering fee-free changes, cancellations and rebookings, which gives you an added sense of security should your plans change.
COVID-safe plan: All flights should have COVID-safe measures in place. This might include limited capacity to allow for physical distancing and increased cleaning to keep you safe. If an airline doesn't have these measures in place, it might not be worth booking with that company.
Wear a mask and keep your distance: Many airlines, including Qantas and Jetstar, provide passengers with hygiene packs. These include antibacterial wipes to clean your seat and table and a mask to wear on board. Some airlines make mask-wearing compulsory while others don't.
Contactless check-in and bag drops: To reduce high-touch surfaces, airlines are allowing passengers to check-in either online or via the app before they fly. If you have any issues or you would prefer to check-in in person, staff will still be at the airport to help.
Service may be simplified: To reduce unnecessary and prolonged contact, airlines have pared back on their service. This means that they might not offer you a full or hot meal on board, or they may have removed items with high-touch surfaces, such as magazines and entertainment units.
You must fill in a pre-departure declaration: All airlines require passengers to declare that they are feeling well and that they haven't been to a hotspot in the past 14 days. If you have, you may be denied boarding.
Consider border openings: Yes, some airlines will try and sell you international flights. But right now, international travel for Australians is banned. This doesn't mean that borders can't open up in 2021. However, if you are planning to take your chances, it's a good idea to make sure your flights are flexible in case you're not allowed to travel abroad.
Travel insurance: This is available for both domestic and international trips. While you won't be covered for any COVID-related claims, you can be covered for injuries, accidents, theft and more that could leave you out of pocket otherwise.
---
Which airlines have flexible fares?
Most airlines now offer flexible fares, which let you change your flight for free. Bear in mind that while the fee may be waived, you will have to pay any fare difference at the time of change. So if you book a Black Friday bargain but then decide to change your plans during a non-sale period, you'll likely have to fork out some extra cash for the convenience.
Qantas: Changes can be made until 31 January 2021. Or, you can cancel for a credit note to be used within 12 months of the original booking date.
Virgin Australia: Unlimited date changes for travel until 31 January 2021.
Air New Zealand: Book a flexidate ticket and you can be refunded until the date of departure.
Qatar Airways: Free unlimited date changes for bookings departing before 31 December 2020.
Scoot: One free date change for bookings until 31 December 2020.
Hawaiian Airlines: Fee-free changes on flights booked by 31 December 2020.
Fiji Airways: Fee-free changes on flights booked by 31 December 2020.
Cathay Pacific: Free date change on new tickets booked by 31 December 2020.
How do I find these fares?
Most flexible fares can be booked through the airline directly or through an online travel agent. Look out for icons that say "Fly Flexible" or "No Change Fees".
If you're using an aggregator, Skyscanner has an option to "only show airlines with flexible tickets" so that you can tailor your search to pull up only fares with fee-free changes.
How do I get the best Black Friday flight deals?
Be flexible: Often the lowest prices are available on days when airlines need to fill their planes. This may mean leaving mid-week or during the low season. If you're happy to travel off-peak, you can really score a deal.
Go wherever the sales take you: If you have a specific destination in mind, you're more likely to be disappointed. Instead, approach the sale with a broader holiday plan. You're more likely to find a deal to a non-specific beach destination than to a specific South Pacific island.
Start your search at midnight: Many sales launch as soon as the clock strikes midnight on 27 November, so we'd recommend being ready to book as early in the day as possible before the best deals sell out.
Forego baggage and in-flight meals: If you've found a deal on a budget airline, try and get all of your belongings into a carry-on bag and bring your own snacks for the flight. Depending on the airline and destination, these extra fees can really add a lot to your fare.
Set up a price alert: If your heart is set on a specific destination, set up a price alert for your route. Kayak and Skyscanner both offer this service. You'll get an email alert if the price of flights on your preferred route drop.
Which companies are offering Black Friday flight deals?
While the offers available change every year, we've seen discounted flights on Black Friday from the following airlines and travel companies in the past:
Virgin Australia: Fly full-service and earn Velocity Points for a fraction of the price? Yes please. Virgin Australia tends to choose one destination as the focus of its Black Friday sale. This year it'll likely be an Australia sale.
Jetstar: Always on the hunt for an excuse to have a sale, Jetstar has previously offered $39 domestic fares, $99 international flights and return-for-free deals during Black Friday.
Qantas: Australia's national carrier has a tendency to offer discounts on its online shop, rather than on flights. If you're looking for discounted Qantas airfares, check out online travel agencies such as Flight Centre and Aunt Betty.
Flight Centre: This Australian travel agency pulls together some of the best deals on the web. It's also been known to jump the gun early and drop a Red Thursday sale the day before.
Air New Zealand: New Zealand's national carrier has offered everything from discounted flights to New Zealand to sale fares to the USA over Black Friday.
Emirates: In previous years, Emirates has brought discounted flights to Dubai and Europe from $1,059 return.
Qatar: Cheap European flights on a 5-star airline is the name of Qatar's game over Black Friday. We've seen the airline offer 10% off flights across its entire network in previous Black Friday sales.
Which Black Friday flight deals are worth snapping up?
While the deals haven't dropped yet, by looking at past sale events, we're putting our money on these airlines for the best sales:
Jetstar: Jetstar has gone as low as $29 fares during a flight sale. It's already had a $29 sale earlier in the year and Black Friday is as good a time as any to bring these fares back.
Virgin Australia: Since it's buyout from Bain, Virgin Australia has been winning back our hearts with enviable sales. In the lead-up to Black Friday, it's taken 35% off fares, which has taken flight prices down to $75 a pop. We reckon this will only get better on Black Friday, with flights around $69 each way.
Which destinations can I get cheap Black Friday flights to?
While you can usually discover cheap flights to destinations worldwide over Black Friday, with international borders currently still closed, we expect this year's flight sales to mostly be for Australian destinations.
Jetstar and Virgin Australia are both known for selling seats to destinations across the nation on Black Friday.
With talk of a trans-Tasman bubble with New Zealand, the South Pacific and parts of Asia, you might also be lucky enough to score cheap flights to these destinations. If you do, consider dates in late 2021 or choose flights with loads of flexibility in case borders don't open up in time.
How does Black Friday compare to Boxing Day?
Every year, Black Friday surprises us. Not only has it become bigger and bigger over the years, but it's also become better, with more companies and better deals joining in.
But is it a better sale than Boxing Day? That depends.
Some deals are better. That's because shoppers will be searching for bargains that they can use or gift over Christmas, meaning stores are going to want to put out their top deals to get you to buy. For travellers, it's also a chance to snap up a flight or hotel deal for the holidays.
That being said, airlines know you'll be on the lookout for deals on this day and they might not want to show all of their best cards yet.
Last year, a number of companies waited until Boxing Day to give us even bigger discounts. For example, Jetstar took flights down to $29 a pop (they started at $39 during Black Friday).
Whatever the case, if you see a deal that's too good to pass up, it's better to just get it on Black Friday. But, if you think you can wait to see if anything better comes along, Boxing Day might surprise you.
---
More guides on Finder