The best VPN services of 2021
Whether your priorities lie with speed, security or accessibility, these VPNs will cover all bases.
We're reader-supported and may be paid when you visit links to partner sites. We don't compare all products in the market, but we're working on it!
Here's a statement without any judgement: If your goal is to keep your browsing habits off the grid, or you just want to hop a few geofences to be able to watch the content you want, you'll need a VPN. That said, which way do you go? There are a lot of privacy purveyors out there offering to unblock your favourite sites and to protect your information from ne'er do well netizens. Too many to choose from, in fact.
Fortunately, we've been around the block a few times with many different VPNs and we're more than happy to provide you with a top 10. This list is filtered in order of importance to the average end-user: speed / performance (read: server network size) and then features, accessibility and the all-important dollar value. Your mileage may vary with each, of course, but no matter what part of the world you're in, these VPNs are still the cream of the crop – your best chance for a great VPN experience.
1. Ivacy
Features: Ivacy has a kill-switch, which will cut your internet connection if there is a leak. Privacy-wise, the company also does not store logs – only login attempts made to their servers. These are the baseline features you ought to expect from a VPN, really.
Servers: Ivacy's service runs on 450+ servers set up in over 100 countries. That's quite a broad network when taken in the context of its competitors.
Accessibility: The Google Play rating for the Ivacy app is 4 stars after 1300+ reviews and it boasts exact same score is on Apple's App store, too. We found customer support to be top notch and available 24/7, via email and live chat.
Price: The shallow end of the service is US$9.99 for one month. Otherwise you can lock into 6 months for US$29.99 or a year for US$39.99
2. Nord
Features: Nord is great for VPN newbies thanks to its effortless download and installation process. You have a kill-switch to ensure your data stays off the grid and Linux support is a rare and appreciated thing.
Servers: This is quite an impressive network of 4800+ servers operating in 62 countries.
Accessibility: Google Play rating is 4.5+ stars after 59K+ reviews and the App store rank sits at 4.6 at 1K+ reviews.
Price: A bit on the pricey side at AU$11.95 per month or AU$6.99 a month for a year's worth. That said, check their site for regular sales on 2 year plans that can go as low as AU$2.99 per month.
3. HideMyAss!
Features: The minimalist app design of HMA represents a no fuss proposition for beginners. You'll also get a kill-switch, the industry-standard 256-bit security and a 30-day money back guarantee if everything isn't to your tastes.
Servers: HMA has quite an impressive sized operation consisting of 860 servers in over 190+ countries.
Accessibility: Google Play rating is 4 stars after 11K+ and 4.5 stars after 400+ App store reviews. It also offers round-the-clock customer support via email and live chat.
Price: You can even connect up to 5 devices at the same time. Subs prices range from a fairly expensive A$16.99 1-month plan, or 6 months at A$11.99. You'd be better off going for 12 months for A$9.29.
4. TunnelBear
Features: This is one smart bear thanks to an auto connect that links you to the closest geographical server, plus a kill-switch to ensure you don't accidentally browse with the VPN off. TunnelBear also has an ironclad, award-winning privacy policy.
Servers: TunnelBear has a diminutive but hard working network that's present in 20+ cpuntries. Actual server count isn't advertised to the public, so it's got to be small. That said, we've had no speed issues during our experiences with the service.
Accessibility: Google Play rating is 4.5 stars after 150K+ and the App store hold it at 4.6 stars after 1.7K+ reviews.
Price: There's a free option but don't get too excited about that (limit is 500MB per month). If you want unlimited you need to buy into the Basic
5. Proxy.sh
It looks like we don't have any coupons at the moment. Take a look at our most recent deals
Features: Proxy.sh is based in the Wild West that is the Republic of Seychelles (which means less law enforcement oversight and greater privacy for you). You also get a kill-switch function and the insane security of 496-bit Keys and 256-bit Tunnel Encryption.
Servers: You'll be getting access to 300+ servers in 57 countries.
Accessibility: Proxy.sh uses Safejumper, an Open VPN app that sits at a Google Play rating of 4 stars after 80+ reviews and roughly the same ballpark for the App store. It's a bit fiddly and features-less compared to the purpose built competitors on this list.
Price: Proxy.sh has a more of a get-what-you-pay-for approach to its subscriptions. The US$10 a month Solid plan will only get you 300 nodes and 1Gbps. Going all in for the US$20 per month Premium option will get you access to 7+ 50Gbps nodes.
6. Speedify
Features: Speedify is compatible with Tor, offers a kill-switch and this service is fairly unique in that it uses its own proprietary VPN protocol called "Channel Bonding". In layman's terms it lets you combine a Wi-Fi, wired, mobile data and Bluetooth connection together to create a faster connection than usual. Pretty nifty stuff.
Servers: Speedify is a smaller concern than most VPNs. It has 200+ servers in over 50 locations.
Accessibility: Google Play rating is 4 stars after 16K+ and 4.5 stars after 50+ App store reviews. You're looking at 5 devices per account but the support system is via email only.
Price: Free service for 5GB of data every month. Any more than that and you'll need to pay $8.99 per month or $49.99 per year.
7. Hotspot Shield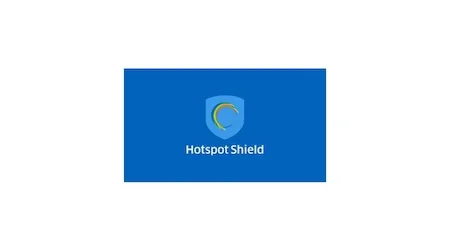 Hotspot Shield VPN at just $2.49/month when paid annually
from Hotspot Shield
Get Hotspot Shield VPN on Windows, Mac, iOS, Android & Kindle for just $2.49 per month when you pay annually.
View details
Features: Hotspot Shield is one of the most P2P-friendly providers on this list, with all of its servers imposing no bandwidth limits on your torrenting activities. Security is higher than most, too, as this service uses its own proprietary protocol called Catapult Hydra, plus you get a kill switch.
Servers: Hotspot Shield is middling-sized with its 300 servers in 27 countries.
Accessibility: Google Play rating is 4 stars after 1.2M+ and 4.1 stars after 1.4K+ App store reviews.
Price: 7-day free trial - free of charge; no contract. After that it's one month for US$12.99, three months for US$32.99, six months for US$53.99 and one year is US$69.99.
8. Hide.me
Features: Privacy-wise, Hide.me boasts absolutely zero logs (so if the law comes calling they have nothing to hand over). It also supports a wide array of devices, offers a 14-day money back guarantee and the all-important kill-switch function.
Servers: Hide.me's operation is fairly middle of the road, offering 34 countries and 150+ dedicated servers. Not bad. Not amazing.
Accessibility: Google Play rating is 4 stars after 10K+ and 4.5 stars after 120+ App store reviews. The app is built to ensure that users who are not tech-savvy can easily enjoy their privacy and security.
Price: Current hide.me Mobile subscription price starts at USD 9.99/month.
9. PIA
Features: PIA is a breeze to use with its one-click activation and connection. It also offers advanced features for the tinkerers, a comparatively wide array of payment options and a kill-switch.
Servers: PIA offer 3100+ servers in 33 countries. That's definitely on the high end of the spectrum.
Accessibility: Google Play rating is 4 stars after 17K+ and 4.6 stars after 1.6K+ App store reviews. This can be used on 5 devices simultaneously (smartphones, tablets, computers) and if anything goes amiss you have 24/7 professional, native English speaking customer support to fall back on.
Price: AU$3.33 per month if you purchase a yearly account (AU$39.99/year) or AU$6.99 on a monthly basis.
10. Trust.zone
Features: Trust.zones strengths lie in its cheap 'n' cheerfulness and ease of use. You have to weigh that against a lack of a kill-switch function and limited customer support options.
Servers: 128 servers in 31 countries (at the time of writing) and the company continues to add new servers.
Accessibility: Is an Open VPN solution which makes its stars and reviews difficult to track. Personally, we found Open VPN slightly fiddly to setup (compared to dedicated apps) but not too big of a hurdle. This service only allowing 3 simultaneous connections per account is a bit low, however.
Price: Aside from a free 3 day test account, Trust.zone's paid subscriptions include 1 month for US$6.99, 3 months for US$4.95 per month and a year is at a $3.33 per month rate.
Want to know more about VPNs?
Browse whatever you want no matter where you are with our VPN comparison.
View the full comparison
More guides on Finder