Best 3D printers in Australia
We compared reviews from real customers to find the best 3D printers for hobbyists and home users.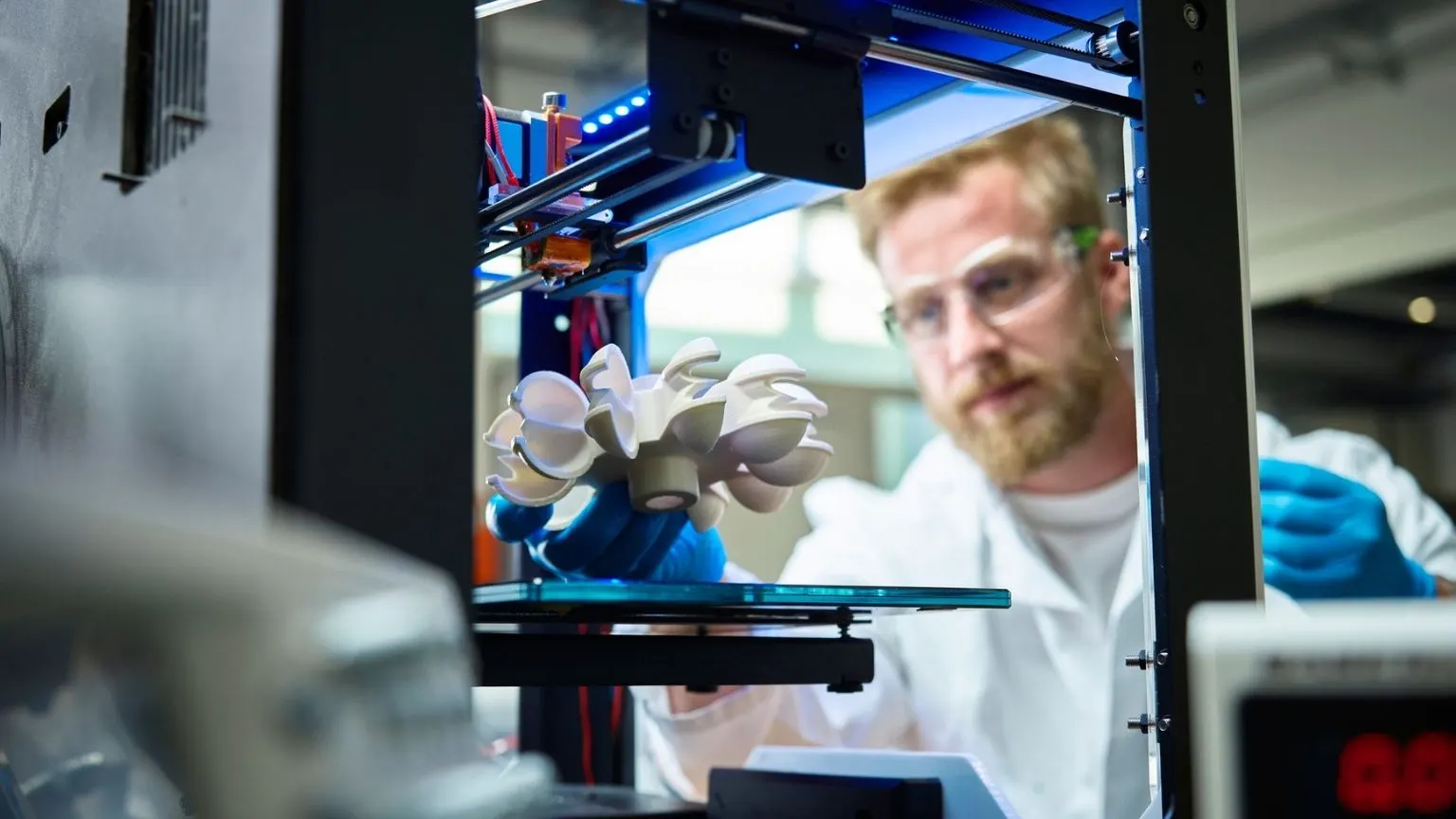 We're reader-supported and may be paid when you visit links to partner sites. We don't compare all products in the market, but we're working on it!
The best 3D printers in Australia
How did we pick this list?
Our editorial team selected the products on this list based on actual customer reviews on Amazon and key product features. For each category, we carefully selected parameters based on our research and identified the 3D printers with the highest review score within those parameters.
Affordable
Includes all the essential features
Some users report build quality issues
Some users claim it is not beginner-friendly
Average online price: $375.85
Buy at Kogan
Why we chose it
With an average rating of 4.6 out of 5 from over 2,000 Amazon customer reviews, the Creality Ender 3 Pro is our pick as the best overall 3D printer. There's also an Ender 3 V2 available for an extra $50-odd, but the Ender 3 Pro offers all the essential features you need to get started.
It features a Meanwell power supply, magnetic printing plates and a print size of 220 x 220 x 250mm. It also comes with a safety-protected power supply and can reach a hotbed temperature of 110°C in 5 minutes, plus it requires 1.75mm filament. It's also designed to be easy to set up and use, making it well worth a look for hobbyist 3D printers.
---
Why we chose it
If you're shopping for a 3D printer and you have a $500 budget, there are plenty of good reasons why you should consider our best overall pick. But with the QIDI Tech Shadow 6 Pro earning an average of 4.8 out of 5 from more than 30 customer ratings, and its predecessor the Shadow 5.5 scoring 4.7 out of 5 from 170 customer ratings, it's also well worth checking out.
The Shadow 6 Pro features a 6-inch 2K LCD display and a build area of 130 x 70 x 150mm. This resin printer uses UV-LCD technology to satisfy all your entry-level printing needs, requiring 5-6 seconds per layer on your print jobs. It also features a new user interface as well as a carbon filtration system to minimise odours.
If you're looking to save even more, the Shadow 6 Pro's predecessor, the Shadow 5.5, is available for $399.
---
Multiple connectivity options
Colour touchscreen
Small build size
There are cheaper options available
Average online price: $469
Buy at Amazon
Why we chose it
Boasting an easy setup process and a host of useful features, the Flashforge Finder Plus is definitely worth a look if you're new to the world of 3D printing.
Designed to print almost straight out of the box with minimal setup involved, the Finder Plus has a design more suited to home environments than other industrial-style machines. It features a slide-in build plate so that you can easily remove the objects you print, and offers a build size of 140 x 140 x 140mm.
Other features include a 3.5-inch colour touchscreen for easy navigation, an assisted levelling system, and connectivity via Wi-Fi, USB, flash drive and the cloud.
---
Sturdy and durable
Precise printing
There are cheaper options available
Some users complain about faulty parts
Average online price: $1,099
Buy at Amazon
Why we chose it
With an average rating of 4.3 out of 5 from over 1,000 Amazon customer reviews and plenty of other positive ratings around the web, the Flashforge Creator Pro is our pick as the best 3D printer for printing miniatures.
With a build volume of 227 x 148 x 150mm, the Creator Pro features a durable metal frame and a 6.3mm-thick aluminium plate. Side handles make it easy to manoeuvre, there's an angled LCD and control panel for easy viewing, and 10mm Z-axis guide rods for added precision.
Other features include improved temperature regulation, easy access to prints and compatibility with a range of software.
---
Best 3D printer for larger build sizes: Anycubic Mega X
Easy setup process
Large build area
Some users complain about print bed warping
Not the quietest
Average online price: $563
Buy at Amazon
Buy at eBay
Why we chose it
If you're looking for a 3D printer with a larger build plate, the Anycubic Mega X is well worth checking out. With a 300 x 300 x 305mm build size and an average score of 4.5 out of 5 from over 110 Amazon customer ratings, it's been well received by consumers.
Boasting a modular design to help you start printing quickly, the Mega X features a stable structure and a Z-axis dual screw rod design to improve printing precision. Its Ultrabase platform is designed for easy removal, while a larger levelling knob increases the ease of use.
---
Methodology
15
Brands considered
25+
Products compared
5
Best products chosen
We considered 3D printers from 15 different brands.
We based our findings on real customer reviews (as of October 2020) and key product features.
The products on this list are chosen by our editorial team and are not selected based on commercial relationships.
More guides on Finder