Adidas D Rose 5 Boost release date in Australia | Exclusive "Lake" colourway
Here's what else you need to know about the D-Rose 5 Boost exclusive "Lake" shoe – including where and when to buy them.
We're reader-supported and may be paid when you visit links to partner sites. We don't compare all products in the market, but we're working on it!
What we know so far:
In July this year, Adidas revealed three-time All-Star Derrick Roses' new signature collection of basketball kicks: the D-Rose 5 Boost.
As part of the official release, Rose stated:
"Having the Boost cushioning in my new signature shoe makes it the most favourite [shoe of mine] that we've ever done … I've played in them for a couple months, but every time I put them on it feels like a new shoe and it's the most comfortable shoe I've ever worn. Now, I can't imagine playing without Boost in my shoes."
---
Buy the Adidas D Rose 5 Boost "Brenda" online
Even though it's not the exclusive "Lake" version, you can buy the D Rose 5 Boost Brenda' online through Eastbay by clicking below. Note: The item will NOT ship until 23 October 2014.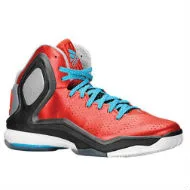 Adidas D Rose 5 Boost - Men's
from Eastbay
Available in Men's 7.5-15, the D Rose 5 Boost comes in a light scarlet/solar blue/black colourway with a medium width and features Boost cushioning technology for maximum performance and comfort.
View details
---
The D Rose 5 Boost technology
The D Rose 5 Boost is the first basketball shoe to use full-length Boost Cushioning Technology, making it a trendsetting piece for any fan. This heightened energy return, coupled with the comfort of the shoe itself, makes it one of the most innovative and high performance shoes on the market.
---
What are the D Rose 5 Boost's other features?
On top of Boost technology, the D Rose 5 Boost collection features:
ShockWeb upper overlay reinforcement – for strength and support
Soft mesh – for increased comfort and breathability
New collar design – for added mobility and stability
EVA fit-cage – for added strength and support
Improved Sprintweb – for lightweight support and breathability
Rubber outsole with herringbone pattern – for better traction
---
The D Rose 5 Boost colourways
If that wasn't enough to win you over, the shoes have been extensively tested and are not only fit for the basketball court, but for a good majority of athletics activities. The standard set comes in four "colourways": "Home", "Away", "Alternate" and "Brenda". "Home" and "Brenda" were launched in Australia on 16 October 2014, however, all four will be launched in the USA on the 23 October, 2014.
Take a look at the impressive aesthetics of "Brenda" below. As always, Rose looks to the his team, the Chicago Bulls, for inspiration. With this particular version, he couples the team's colours of light scarlet and black with a solar blue lacing to deliver a sleek shoe for the court.
Now, you're probably thinking: but wait, two of the shoes have already been released in Australia. True, Away and Brenda were released to select Foot Locker stores (not available online) on 16 October 2014, but there's something even more exciting for Australians than those. Adidas is about to launch an exclusive colourway called "Lake". Tripped out in Power Teal and Vivid Mint, it's inspired by Lake Michigan and features a metallic teal leather upper with a vivid mint fit cage, finished, of course, with a D Rose logo. And it's available, in-store (not available online) on 23 October 2014.
---
Rumours
It's pretty straightforward what the D Rose 5 Boost Collection is delivering, but what's a little hazy is how exclusive the Lake is for Australia. Rumours are that only Asia and Europe will be getting it, while other say that it's only a matter of time until the US gets a chance to buy up, too. Who knows?, All we know is that Australia is definitely getting it.
---
Pre-order the Adidas D Rose 5 Boost "Lake":
No such thing! This one requires you to camp out and LINE UP, guys. Selected Foot Locker stores around Australia will be selling the exclusive Lake colourway on 23 October 2014. Here's the goss:
Which Foot Locker stores will be getting the D Rose 5 Boost "Lake"?
Brisbane: Albert Street
Sydney: 542 George St. BIG
Melbourne: Swanston Street, Chadstone
Adelaide: Rundle Mall
Perth: Murray St
What is the D Rose 5 Boost price?
Foot Locker is selling the D Rose 5 Boost 'Lake' for $219.95 each.
What sizes is the D Rose 5 Boost "Lake" available in?
Men's 8-13
How many pairs of D Rose 5 Boost "Lake" shoes can I buy?
Foot Locker has a strict policy with limited editions. They will not hold or allow you to layby and item, and you can only purchase ONE pair of shoes at one time. If you want to buy another pair, you'll have to return back in line to make a second purchase. You can also only do this three times, making the maximum possible number of shoes you can purchase THREE (with much persistence and patience).
---
Buy the current D Rose Collections online
This is D Rose's fifth collection of basketball shoes, so if you're a little behind, you can start buying up his previous lines. Here are a few of his hottest numbers to get you started: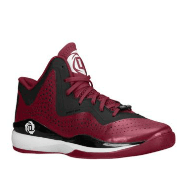 Adidas D Rose 773 III - Men's
from Eastbay
Its lightweight frame, use of SprintWeb technology, and improved AdiPREME+ in the midsole makes this a lightweight, breathable court shoe that will up your performance and on-court style. Available in various colourways.
View details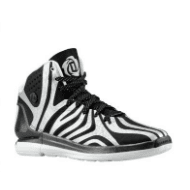 Adidas Rose 4.5 - Men's
from Eastbay
These signature kicks are a popular number, sporting bold designs and colours and a PU sole for added cushioning and comfort. Ideal for point guards and shooting guards.
View details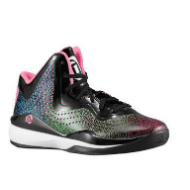 Adidas D Rose 773 III - Boys' Grade School
from Eastbay
He'll be the coolest kid in school with a pair of D Rose's 773 III shoes. This lightweight and cushioned ride even comes with chrome lace jewel for an added signature detail. Jump to it.
View details
Other D Rose merch you can buy online – because you're a big fan, yo'
With eyes fully fixed on the D Rose 5 Boost 'Lake' and your camping gear pretty much set up outside the store, the only thing you'll need to complete the look on your face when your get your hands on this swanky new kit is some of D Rose's gear. Check these out, and then buy them, obviously.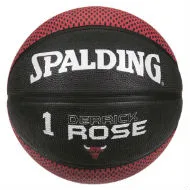 Spalding NBA Player Ball Derrick Rose Basketball
from rebel
Made of highly durable rubber, show your support for the Chicago Bulls on the court with this basketball.
View details
Finally, here's Derrick Rose in his brand spankin' new D Rose 5 Boost collection to get you really excited to boost ya game with this basketball revolution.
http://youtu.be/nxRmUDX99BU