How your job can save you thousands on your home loan
Can your profession save you thousands? Doctors and lawyers are just some of the occupations that can reduce the cost of their mortgage.
We're reader-supported and may be paid when you visit links to partner sites. We don't compare all products in the market, but we're working on it!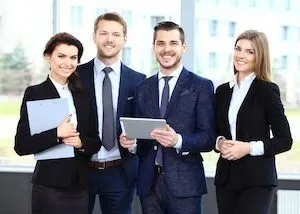 Regardless of your history of savings, if you're a doctor, lenders will still consider you a low risk simply based on your income. This means doctors are able to avoid hefty lenders mortgage insurance (LMI) costs. LMI is a way that your lender can get protection, in case you default and are unable to pay back your home loan. Typically, you will incur LMI costs if you borrow over 80% of the value of the property you are buying.When banks look at their most preferred borrowers, you'll find doctors and lawyers at the very top of their list. Highly paid professions are less of a risk to lenders, as the chance of the loan being paid back is much more secure.
LMI is there to protect the lender. However, with the high income of a doctor, lenders do not feel they will need as much protection, and the LMI charged will be extremely low or waived altogether, saving thousands of dollars.
What professions can save, and how much they can save?
Although doctors and medical professionals are the preferred customer of lenders, other professions can also save a great deal of money. Along with earning $150,000 a year, professions joining the ranks of medicos include lawyers, veterinarians, accountants, dentists, engineers and financial planners.
The following table shows an estimation of the hefty LMI costs associated with obtaining a home loan. Avoiding these costs can save you thousands of dollars on your home loan.
| | LMI costs for a 5% deposit | LMI costs for a 10% deposit |
| --- | --- | --- |
| $300,000 loan | $8,008 | $4,077 |
| $400,000 loan | $13,984 | $7,056 |
| $500,000 loan | $17,480 | $8,820 |
What lenders allow this and how can you get the discount?
A number of lenders offer these loans, including Auswide, Bank of Melbourne, St.George and Westpac.
However, many lenders will not offer these discounts up front. In fact, it may be harder for you to obtain this special discount by asking for it directly. It is suggested that you go through a mortgage broker – they know a few more ways to speed things up so you can take advantage of this special discount faster and with less hassle.
How you can save on LMI even if you're not a doctor
But what about those of us who aren't doctors, or are earning over $150,000 a year? No matter what your occupation is, you can still save on your home loan and LMI by:
Getting a guarantor - Getting a guarantor can effectively reduce the amount you borrow and mean your deposit is greater than 20% therefore avoiding LMI. Even if they can't guarantee the whole amount you could still pay less LMI.
Borrowing smaller amounts - Obviously borrowing less means your LVR will be smaller, and therefore your LMI bill will be smaller or non-existent.
Borrowing off family - While most lenders require at least 5 - 10% in genuine savings regarding your deposit, if your family can give you more in the guise of a gift you might be able to avoid LMI because your deposit is larger.
You also want to make sure you pay your loan off as soon as you are able to avoid ongoing interest and fees. You can do this by:
Paying your loan off in weekly or fortnightly repayments – By making your repayments more frequently than once a month, you could reduce the life of your loan.
Make extra repayments - Reducing the balance of your loan more frequently will reduce the amount of interest that is accrued, potentially saving you thousands of dollars in the long run.
Use an offset account – An offset account allows you to reduce the amount of interest you pay on your home loan. For every dollar you put into your offset account, you reduce the amount of interest to be paid on the mortgage. This means you will have less to pay back and so you will be able to pay the loan off much faster.
Compare your mortgage options now
More guides on Finder