Yes, your pay packet isn't growing very fast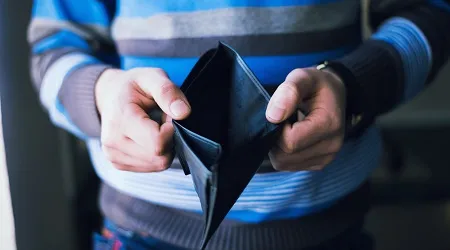 Wages growth has hit a record low.
The average Australian worker's pay packet is growing at its slowest pace in almost 20 years.
The latest data from the Australian Bureau of Statistics (ABS) Wage Price Index reveals wage growth is at its lowest level since the data was first published in the September quarter of 1998.
In the three months to March 2016, wages rose just 2.1% year-on-year, a record low.
Finance and insurance, education and training, and healthcare and social assistance workers enjoyed the highest pay increase at 2.6% year-on-year.
Rental, hiring and real estate services worker's pay rose just 1.3% year-on-year in March.
Construction, professional, scientific and technical services, and administrative and support services all recorded through the year growth below 2% for five consecutive quarters.
Looking at the annualised data for FY2015, Australian wages for both public and private sector jobs experienced a year-on-year growth decline.
Total hourly rates of pay in FY2015 rose just 2.4%, compared to an increase of 2.6% in FY2014.
In the last financial year South Australia experienced the biggest decline in wage growth, down 0.7% year-on-year to 2.6%, followed closesly by workers in the ACT, who saw a decline of 0.5% year-on-year.
Victorians encountered no change in wage growth figures, while NSW and the Northern Territory experienced a slight decline of 0.1% year-on-year.
The only state to register a hike in wage growth was Tasmania, up 0.1% to 2.4%.
Earlier this month the Reserve Bank of Australia (RBA) cut the cash rate to 1.75%. Low wage growth could trigger further cuts in the future. See what our resident rate experts have to say here.