Yakuza 6: The Song of Life review: Ought to be sung with cheesiness in a karaoke bar
Kiryu's swansong is an experience you won't soon forget.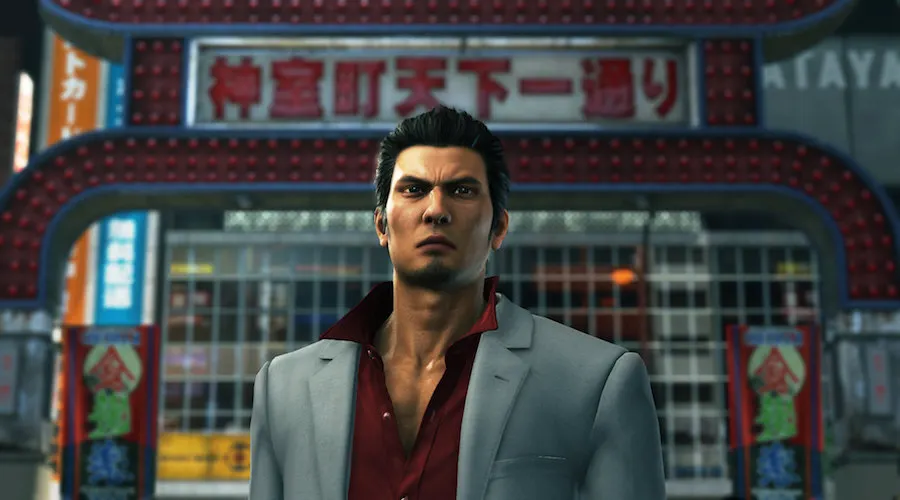 We're reader-supported and may be paid when you visit links to partner sites. We don't compare all products in the market, but we're working on it!
Excuse the mythical reptile pun, but even after 7 main entries in this crime-thriller series, the long-running tale of Kazuma Kiryu refuses to drag on. Because how could this formula ever get boring? Time and again you're asked to step into the pimpin' shoes of a ridiculously manly underworld enforcer with a heart of gold, typically as he becomes embroiled in mobster intrigue. Then, as your life is put in jeopardy, you'll happily wander about the streets, starting random fights and sampling a mini-game smorgasbord of Japan at its most batshit eccentric.
That's right, if you are one to stop and smell the red light district roses, Yakuza 6 offers a ton of incidental activities (including one of the most risque side-diversions that Western audiences have been allowed to play in this series). Here's a shotgun list of a few notable ones: darts, karaoke, baseball practice, mahjong, pumping iron at the gym, underwater spear fishing, managing a cat cafe, flirting with hostesses, chasing a roomba, and...uh, babysitting. (Don't ask, just go with it.) I was also surprised to see that our local censors didn't chop out the Live Chat mini-game. It essentially has you conversing your way to a bit of softcore skin flashing from real-life Japanese pornstars.
This being a Sega production, you'll also get access to some of the developer's yesteryear titles. This time around you can get your puzzle on with Puyo Puyo Tetris not to mention Super Hang-On, Space Harrier and . Mind you, the jewel in the crown has to be Virtua Fighter 5 Final Showdown. Like the rest it's perfectly emulated and is even available as a fully-featured two-player mode from the main menu. Bonus!
---
---
If you knuckle down on some main missions, while somehow extricating yourself from the overworld packed full of distractions, Yakuza 6 delivers the strongest narrative yet seen in the franchise. Haruka Sawamura, adoptive daughter of Kiryu and one-time reality TV star, has announced her tenuous Yakuza links to the world and retired from the spotlight. Hoping for a similar fresh start, Kiryu takes the fall for his crimes and smashes out a three year jail term. Unfortunately, nothing goes to plan in the interim.
The paparazzo harass Haruka to the point where her presence at the Sunshine Orphanage in Okinawa starts to hurt her kin. Seeking to draw attention away, and be closer to Kiryu's penitentiary, Haruka strikes out on her own and promptly falls off the grid. Kiryu gets out of the clink and starts up an investigation that leads him back to the old stomping grounds of Yakuza 5 – Kamurocho in Tokyo.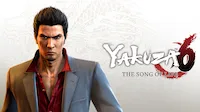 Buy Yakuza 6 The Song of Life on PS4
from Amazon
Explore the world of the Japanese crime syndicate in Yakuza 6.
View details
Don't worry as the deja vu doesn't last too long. A strong lead sends Kiryu off to a new area of the country, Onomichi Jingaicho, an old city in eastern Hiroshima. Sniffing around this new region attracts the unwanted attention of a self-reliant organisation called the Himei Association. Though they're on a lower level of the criminal totem pole, especially compared to the usual suspects (the Tojo Clan and Omi Alliance), Kiryu is without his usual backup. Finding out how this place ties in to Haruka is a mystery that kept me hooked until the bitter end.
Sega should also be commended for tightening up the graphics and physics engine, not to mention the great leap that's seen in the UI and save system. Bombing around Japan is less fraught with loading screens now, and Kiryu's social life, quests and personal stats can be quickly handled via his smart phone and a few d-pad flicks. Speaking of streamlining, weapon crafting is out, plus Kiryu's fighting techniques have now been merged from multiple styles down into one brand of arse-kicking. Mercifully, it can still be tailored to taste via a huge number of unlockable perks (which is where a huge amount of grinding comes in). And, as always, special HEAT moves are available when you really feel like brutalising your enemies, like, with a bicycle or a parking cone.
Newcomers ought to know that combat isn't exactly the main course here, however. The joy of Yakuza 6 is in discovering a huge supply of quirky micro-narratives that will draw you off from the main story. Having a stone-cold badass like Kiryu do weird and wonderful tasks for people is a constant source of amusement. Some of my favourite moments included managing a small town baseball team, being a bar fly regular at a local dive, vengefully hunting a shark and stopping a turf war between youth gangs lead by pro Japanese wrestlers. The latter sounds pretty flippant, but is actually an impressively deep, network-enabled real-time-strategy mode called Clan Creator. Sounds weird, but Yakuza 6 makes all of this leisure time worth the effort – doing any of the above will earn you precious XP.
While I preferred the multi-technique combat system of the last game more, and couldn't shake the feeling that Yakuza 5 had more sub-stories on offer, Yakuza 6 is still an incredibly strong send off for the Dragon of Dojima. Oddly, Sega plans to send us right back to the start again with the soon-to-be-released Yakuza Kiwami 2, but for now this stands as an incredibly well-produced and emotional conclusion for an underworld hero who's still criminally-under-loved in Western markets.
We reviewed Yakuza 6: The Song of Life on PlayStation 4 with a copy provided by the publisher.
Yakuza 6: The Song of Life
8.0 EXCEPTIONAL
What we liked...
Strong narrative delivers a poignant final chapter
Fantastic array of mini-games and arcade games of yore
Better UI and lots of quality of life systems
Offers newcomers a ton of catch up options
What we didn't like...
Combat was perhaps too streamlined
Side-content has been trimmed backslapping
VERDICT
A send-off you won't soon forget. This series has been steadily building in quality over the course of ten years, and Yakuza 6 is an impressive capstone to it all. Come for the drama and wanton street violence, stay for the eccentric mini-games and triumphant karaoke.
For more information on how finder scores games, check our review guidelines.
---
More guides on Finder
Get more from Finder