xCloud: Release date, price, details and how it works in Australia
Microsoft's video games streaming service, xCloud, could be the defining feature of the new Xbox Series X console. Here is everything you need to know.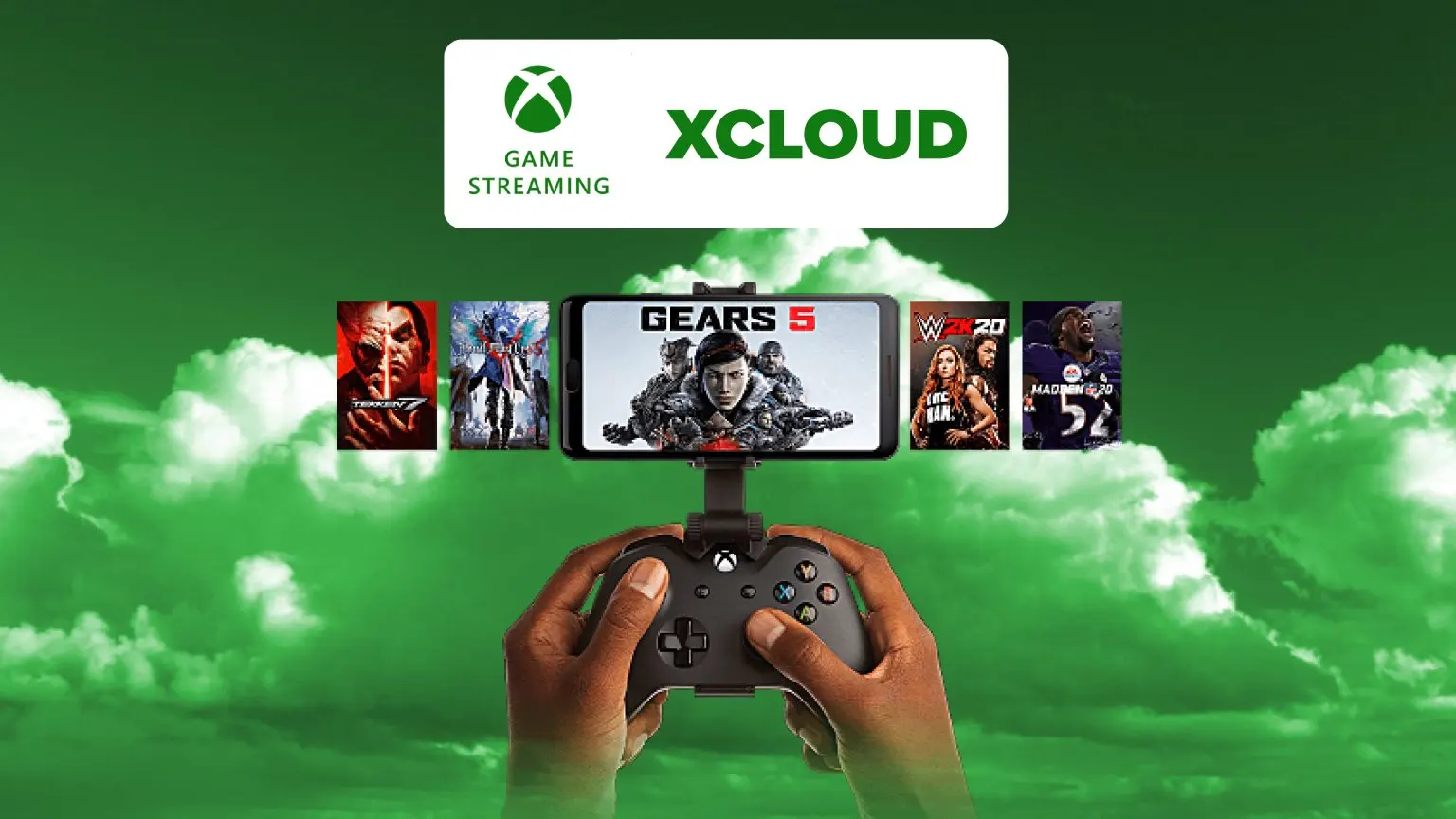 The key benefits of xCloud
You don't need to have a powerful device to play the latest and greatest games. As the game runs on the server, only a minimal amount of power is required from the device in your hands. This means you can play a top tier Xbox Series X game on a basic mobile phone or PC.
When you switch between playing on your Xbox console at home, to playing on your mobile phone using xCloud, your progress is saved. So, you start where you left off.
You don't have to buy xCloud games; they're included for free as part of your Game Pass Ultimate subscription.
The cons of xCloud
Games will be capped at HD resolution; you won't be able to stream 4K video games in the foreseeable future.
It will use a lot of data to play games on xCloud, so you will need unlimited plans at the very least.
There will be teething issues as video game streaming finds its feet and optimises the experience. You can expect laggy gameplay experiences that aren't as seamless as playing on a local console in the short-term.
The next big thing in the video games industry is streaming. Not streaming gameplay videos or eSports tournaments, but the streaming of the games themselves.
The concept of cloud gaming has been slowly gaining momentum as internet speeds around the world have improved. Google Stadia and Nvidia's GeForce Now have made the most significant strides in this space to date, but it's Microsoft's xCloud service that could take game streaming into the mainstream.
xCloud will release during the Xbox One generation, but is expected to be one of the defining features that separates the Xbox Series X from the PlayStation 5.
What is xCloud?
Originally referred to as Project xCloud, before officially settling on the xCloud name, this game streaming service is like Netflix. However, it's for playing games, not watching movies.
With Netflix, you don't house the movie on your local device. It's not downloaded to your TV, phone or computer. And it's not being read off a disc. Instead, the movie is stored on a remote server owned by Netflix. When you press play on any given movie, it streams from the server to your screen microsecond-by-microsecond, deleting itself after consumption. This process is so quick, the experience is as seamless as if you were watching it of your local device or through cable.
Imagine that same process, however it's a game sitting on a remote server. Now imagine that server is loaded with Microsoft Xbox games and you have xCloud. It's an exciting proposition.
Imagine being able to play your Xbox games on any device at any time no matter where you are. That is what xCloud offers.
How does xCloud work?
Of course, a video game is a lot more complicated than a movie. It's not static; it's dynamic. A two-way street. The player is interacting with the video game, and the video game is responding to those actions. And that relationship goes back 30 or more times a second, if not 60. Meanwhile the visuals being displayed in modern games are super detailed, too.
No wonder it's taken some time for the infrastructure required to stream video games to arrive. And even in 2020, it's only available in some countries (more on that in a bit.) But this is the technological feat xCloud looks to achieve.
xCloud looks to get around some of the infrastructure challenges seen in various countries by leveraging Microsoft's powerful Azure Cloud network. Microsoft has invested ludicrous sums of money installing huge datacentres into key locations around the world, including a few locations here in Australia.
What's interesting is that at launch on 15 September, xCloud will be using Xbox One technology in those datacentres to run xCloud. In fact, each server is said to have the equivalent power of four Xbox One S consoles. However, in 2021, these datacentres will be upgraded to Xbox Series X tech, which will provide a huge boost to server speed and power.
As of 2020, all you will need to play xCloud is an Game Pass Ultimate subscription (more on that below), the Game Pass app, a compatible controller and a 5GHz wi-fi router delivering a minimum of 10mb/s.
Xbox Series X pre-order guide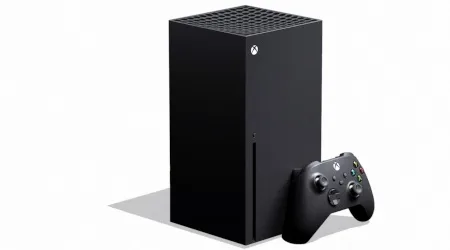 Microsoft's next-gen Xbox is set to launch on November 10. Here are all the places you can pre-order the Xbox Series X in Australia. Read more…
When is xCloud coming out?
Surprisingly, xCloud launched two months before the new Xbox Series X console. The scheduled released date was 15 September 2020. It launched simultaneously in 22 countries with plans to then scale up from there as Microsoft iterate and test the experience.
When will xCloud be available in Australia?
It's expected that xCloud will launch in Australia in "early 2021." Unfortunately, Australia was not included in the list of 22 countries that launched xCloud on 15 September. This was not particularly unexpected. Australia's internet infrastructure, even following the completion of the nbn rollout, isn't spectacular. In fact, the likeminded Google Stadia, which released in November 2019 overseas, still has no Australian release date in sight.
However, the wait won't be too long. Australia is part of the global release of the Xbox Series X console and xCloud is one of the defining features of that next-generation console. So while we won't see an xCloud launch in Australia in 2020, it's comforting to know Microsoft is targeting an early 2021 launch locally.
How much is xCloud?
In a huge win for gamers, xCloud will be free to Game Pass Ultimate subscribers. So, it will be rolled into what you get already at no additional cost.
The Game Pass service is already rather excellent, offering a revolving library of over 100 games that players can access, download and play whenever they want. And with xCloud, you'll have the option to take the "download' out of that equation; it will be access, stream and play.
Game Pass Ultimate is the top tier of the Game Pass offering, which rolls the Xbox Live Gold subscription into the package as well. So, you get all the online features as well as access to all the Game Pass titles in the one cost. From 15 September 2020, you will also get xCloud (if you're in the right country). And the one Game Pass account works across Xbox One, Xbox Series X and Windows 10 PCs.
With all that in mind, the price of xCloud is effectively the price of Game Pass Ultimate. In Australia, it costs $15.95/month.
Where to buy xCloud?
As xCloud will be part of the Game Pass Ultimate subscription, the best place to buy xCloud is the best place to buy the Game Pass Ultimate. You can buy it directly through Microsoft, and that is likely your best bet if you are buying it for yourself. However, if you're buying it as a gift or to use it later, cards can also be bought from retailers like JB Hi-Fi and eBay.
What formats is xCloud available on?
At launch, xCloud will be available on Android devices. It's unclear at this stage when an iOS version will be up and running, but testing begun at the start of 2020, so hopefully it won't be too far off. You can also access xCloud through any Windows 10 PC.
What games can you play on xCloud?
At launch, Microsoft has stated that 100 games will be available to stream using xCloud. It would be fair to assume that majority of these titles will be the ones already available on Game Pass. However, given that there does need to be some work from developers to redefine the controls for use on touchscreens, that may not be a foregone conclusion.
As it stands, the following games have been confirmed for the xCloud streaming service.
List of xCloud games.
Ark: Survival Evolved
Bleeding Edge
Costume Quest 2
Crackdown 3 (campaign)
Destiny 2
F1 2019
Forza Horizon 4
Gears of War: Ultimate Edition
Gears of War 4
Gears 5 Ultimate Edition
Grounded
Halo 5: Guardians
Halo Wars: Definitive Edition
Halo Wars 2
Halo: The Master Chief Collection
Halo: Spartan Assault
Hellblade: Senua's Sacrifice
Killer Instinct Definitive Edition
Max: The Curse of Brotherhood
Minecraft Dungeons
The Outer Worlds
Ori and the Blind Forest: Definitive Edition
Ori and the Will of the Wisps
Quantum Break
ReCore: Definitive Edition
Ryse: Son of Rome
Sea of Thieves: Anniversary Edition
State of Decay 2: Juggernaut Edition
Sunset Overdrive
Super Lucky's Tale
Tell Me Why
The Bard's Tale Trilogy
Wasteland 2: Director's Cut
Wasteland 3
Wasteland Remastered
Yakuza Kiwami 2
How fast must your internet be to use xCloud?
Interestingly, the official minimum specs for xCloud refer to a 5GHz wi-fi connection (as opposed to the alternative 2.4 GHz connection found on older routers). If you have a router that outputs Wi-Fi via the 802.11a, 802.11g or 802.11n standards – effectively any router released in the last decade - then you should be right. We have more information on routers here.
Once you're sure you're working on the 5GHz bandwidth, you then need to have a minimum internet speed of 10mb/s to play xCloud. We reckon that's a low target, however, We'd want triple that or more to feel comfortable of having no lag issues.
How important is xCloud to the Xbox Series X?
The Xbox Series X is the next-generation console Microsoft is releasing in November 2020. That same month, main rival Sony is releasing its new console, the PlayStation 5. They're going head-to-head in pursuit of gamers' dollars. And for Microsoft, the Xbox Series X is starting on the back foot. After all, the PS4 outsold the Xbox One more than two-to-one in the current generation of consoles.
As such, Microsoft really needs to provide a significant point of difference with its console to swing momentum back its way. Potentially the biggest factor in the Xbox Series X's favour is Game Pass and a key part of that is xCloud. So yes, xCloud is a very important feature that is a major weapon for Microsoft in the next-generation console war.
xCloud vs Game Pass: What's the difference?
You may be wondering why Microsoft had to release xCloud when it already has Game Pass available on Xbox and PC. On face value, they may seem like very similar products that allow you to play the same roster of Xbox games. But that is not the case.
With the Game Pass library, you still download the games to your hard drive and play them off your local Xbox or PC. With xCloud, you never download the game, but instead stream it from a remote server.
Why is that distinction important? Because when you download the game to your local hard drive, in runs on your local machine. Your local machine needs to be powerful enough to play the game. However, if you're streaming the game from a remote server, the game is running on that server. As such, your local machine doesn't need to be that powerful at all.
That's why xCloud lets you play an Xbox Series X game on your mobile, but Game Pass does not.
What controller do you use on xCloud?
There are a host of options available for playing Xbox video games on non-Xbox devices. Your Xbox One controller and the Xbox Series X controller both sync with iOS devices, Android devices and a PC. So, you can just use your usual console controller if you want.
When it comes to mobile devices and tablets, the controller inputs for xCloud compatible games have been redone for touch controls. One of the first developers to talk about this process was The Coalition, who most recently released Gears 5 (read: Gears of War 5), a third-person cover-based shooter.
By using custom layouts, The Coalition has allowed for all the console abilities to work via a combination of the touchscreen and the gyro controls. The studio has spoken of having these on-screen controls disappear during cutscenes. It's also revealed that there will be layers beneath button presses, opening more relevant actions that would usually have their own inputs.
In addition, there's a number of third-party xCloud controllers that attach to mobile devices to give them a more traditional handheld feel. Perhaps the leader of the batch is the Razer Kishi, which clamps an Android phone (iOS version to come) within its case in such a fashion as to make it look – and play – like a Nintendo Switch.
The MOGA XP5-X Plus Bluetooth Controller is more like your normal Xbox controller. However, it has a bracket on the top that holds the phone up above the controller. This gives you the feeling of playing like you are using a TV, albeit a very small one.
The 8BitD's SN30 Pro Controller takes a similar approach, but opts for a simpler, retro controller that reminds us of the old SNES. Razer also has an above the controller mount alternative as well. It's called the Razer Raiju Mobile. NACON is also making a controller for the xCloud service, although it hasn't been revealed as of the time of writing.
More xCloud controllers will no doubt emerge after release.
List of countries with xCloud
Austria
Belgium
Canada
Czech Republic
Denmark
Finland
France
Germany
Hungary
Ireland
Italy
Netherlands
Norway
Poland
Portugal
Slovakia
Spain
South Korea
Sweden
Switzerland
United Kingdom
United States
Xbox Series X pre-order guide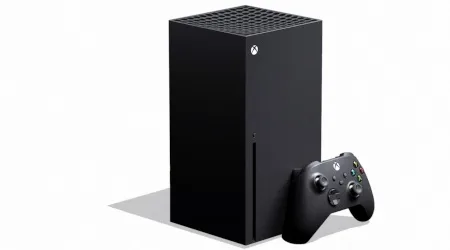 Microsoft's next-gen Xbox is set to launch on November 10. Here are all the places you can pre-order the Xbox Series X in Australia. Read more…
Related Posts