How to expand the Xbox Series X and Series S SSD hard drive storage space
Both the Xbox Series X and Series S come with only a small amount of SSD internal storage space, and there is only one way you can expand it.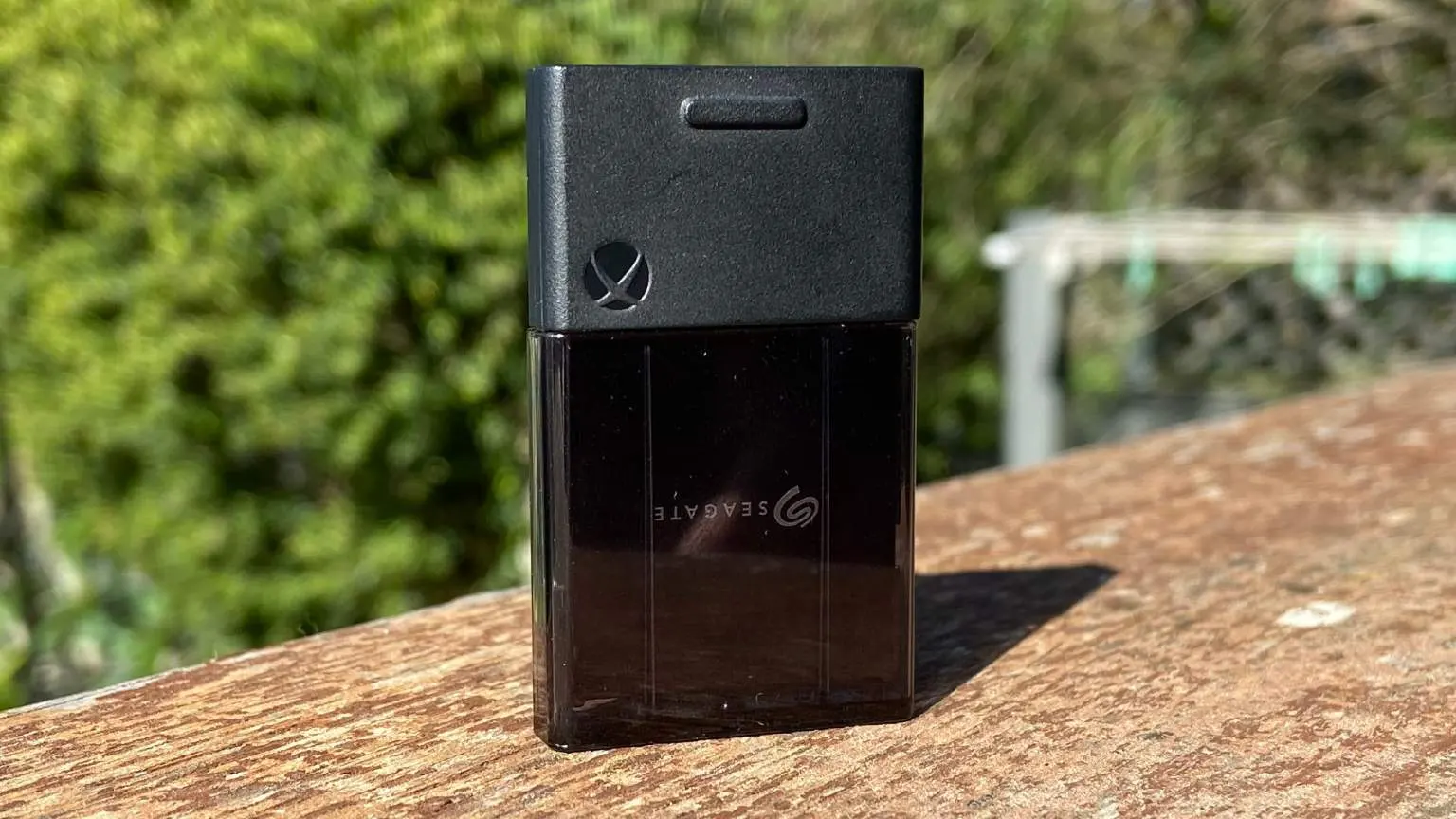 We're reader-supported and may be paid when you visit links to partner sites. We don't compare all products in the market, but we're working on it!
The two next-generation consoles from Microsoft are impressive machines. When we completed our Xbox Series X review, we found plenty to love. But one big issue that every owner of the console will face sooner rather than later is storage space. There's just not enough.
After the operating system is installed, the Xbox Series X only has 802GB of storage space remaining. On the Xbox Series S, it drops to just 364GB – and that's a machine with no disc drive! Everything must be downloaded. And if you look at the list of Xbox Series X game install sizes, with many titles exceeding 100GB each, that's not going to go far.
Now in previous generations, the solve was simply to plug an external hard drive into one of the USB ports and to save your games there. You can still do that with both the Xbox Series X and the Series S, but it's not the optimal way to play. The reason is that the internal hard drive is a tip of spear NVMe M.2 SSD with super-fast read speeds. And many of the new Xbox consoles' most enjoyable features – such as Quick Resume, fast-loading, expansive high-resolution worlds and Dolby Atmos surround sound – are reliant in part or in full on that technology.
So how do you expand the Xbox Series X hard drive so you can fit on more games and retain the very best experience?
Seagate Storage Expansion Card for Xbox Series X|S review
At launch, and into the foreseeable future, you only have one option available to you. That's the Seagate Storage Expansion Card, which adds 1TB (or 1,000GB) of additional storage space to your console. It works on both the Xbox Series X and the Series S. There's no 500GB, 2TB or other options available as of the time of writing, but they will no doubt emerge shortly.
It's a peculiar solution, but it sure is user-friendly. The device itself is much smaller than you might expect – smaller and much thinner than a box of matches. But it's dense and weighty; it feels serious as soon as you hold it in your hands. The minute size is important, too. It means that the card can be easily transported; you can just slip it into your pocket. Plus, it can be stuck straight into the back of your console like the old cartridges of the N64 era.
Both the Xbox Series X and the Series S have a slot in the back of the machine that's purpose built to accept the card. And the Seagate Storage Expansion Card is so slight it doesn't poke out much, meaning its existence should cause no problems with the placement of the console itself in your entertainment unit.
The installation couldn't be easier. The card inserted into the back of my Xbox Series X with a succinct and satisfying clink, and around 10 seconds later, the console had identified it and was ready to go. On subsequent installations, I realised that it does need to be inserted firmly all the way in, but I never had to blow on it.
The only way to expand your Xbox Series X or S hard drive and retain next-gen features is with this product.
Xbox Series X hard drive expansion tests
My initial test proved very positive. I was playing Maneater off the internal hard drive. I stopped the game, transferred the 10.2GB file to the Seagate Storage Expansion Card (which took all of 30 seconds) and then hit play again. The title instantly quick resumed! Further testing showed Quick Resume worked without problems regardless of whether I was switching to a game on the internal hard drive or on the expansion card.
When it comes to game loading, I did feel overall like it was slower off the expansion card than the internal card, but it's still much faster than loading from an external hard drive and, of course, any experience from the Xbox One era. But it's far from the blisteringly fast experience the pre-console release videos suggested.
Games like Gears 5, Ori and the Will of the Wisps, Maneater and Fortnite took between 30 seconds and 40 seconds. That's from clicking the tile on the dashboard to pressing "A" to start the game.
However, the biggest hurdle for many gamers will be the price. The Seagate Storage Expansion Card retails for $359 in Australia. To put that in perspective, it's just a shade under half the price of the console itself – ouch! So, while functionally it's quite a fantastic piece of kit, it may not be worth the asking price compared to alternative means of playing and storing your games. You'll find ideas on that further down the page.
Certainly, some competition in the market and some additional size options would be welcomed. Hopefully, they manifest through 2021 and beyond.
Where to buy hard drive expansion cards for Xbox Series X and Series S
As there is only one player in the storage expansion card market right now, at least for Xbox Series X and Series S, there isn't much of a price war going on. The recommended retail price of $359 has been pretty much adhered to. That's regardless of whether you get it direct from Microsoft, Harvey Norman, Mighty Ape, Gorilla Gaming, JB Hi-Fi and stores of that ilk.
The one exception is Amazon AU, which at the time of this writing has the Seagate Storage Expansion Card in stock for $336 with free shipping for Prime users.
We'll endeavour to monitor the prices and update this text as required. But as it stands, your best place to buy the Seagate Storage Expansion Card for Xbox Series X|S is at Amazon.
Alternatives to using an Xbox Series X hard drive expansion card
As mentioned at the top, there is no competing product on the market yet; it's the Seagate Storage Expansion Card or bust. However, if you can't find the $330 to $360 you need to increase your Xbox hard drive space, there are alternative tactics you can consider.
If your Internet plan is good enough, you can consider erasing a game – keeping your save files only – from your hard drive when it's not in regular playing rotation. It just means when you do want to play it in the future, you will need to download it again. This isn't ideal, as it'll be some time from when you want to play till when it will be ready to play.
You can buy an external hard drive, which you can get for less than $100 at a comparable 1TB size. You can then swap unused games from your internal hard drive to the external one when they're not being played, and then move them back when you want to dive back in. The movement of files in this way isn't instant, but it's much quicker than downloading all over again.
As with the above, you can buy an external hard drive and install games you only play semi-regularly to it. You can still play these games, you'll just lose out on the full-featured experience. Maybe that's not such a big deal if you don't play the games that regularly. As such, you could opt to put the blockbuster experiences on your internal drive and the rest on an external HD.
You can think about making the move to xCloud as soon as it becomes available. This game streaming service allows you to play games remotely without having them installed on your local hard drive. It comes as part of the (excellent) Game Pass Ultimate. It's in beta here in Australia now with a view to a full release in early 2021. And so far, our experience with it has been impressive. It'll never be as good as a locally installed game. But it's close enough and a handy way to get around a hard drive with no available space.
More guides on Finder