Xbox Series X Australian price and release date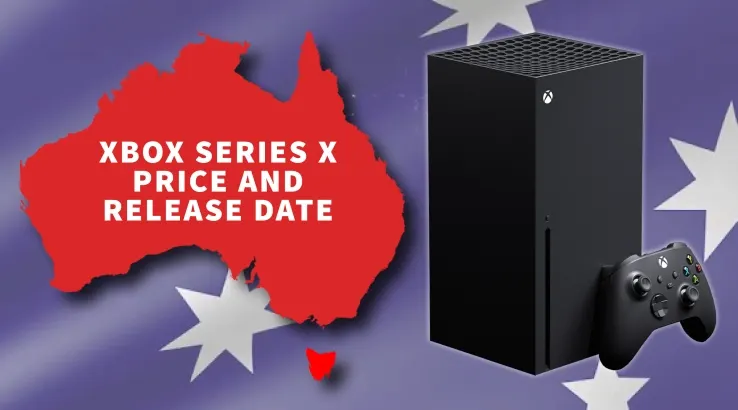 The next-generation Xbox Series X console from Microsoft is coming to Australia with a unique look and some great video games.
We always knew a next-generation Xbox video games console was coming. Microsoft had spoken vaguely of its Project Scarlett machine, slowly leaking information through 2019. Each minor detail drop making a mighty splash as gamers frantically searched for information.
Then out of nowhere, boom! Microsoft showed its tall, rectangular beast to the world.
On December 11 at The Game Awards, an annual ceremony similar to the Oscars, Head of Xbox Phil Spencer walked out on stage with a sly grin on his face. Few gamers had predicted what would come next. And from what we understand, even regional Xbox employees were left in the dark. But in a short address, he brought the Project Scarlett out of the myth and into reality.
What is the new Xbox console called?
Drum roll please; it's the Xbox Series X. Resisting the urge to go with Xbox Two or Xbox 4, Microsoft has gone with a name that is frustratingly close to Xbox One X. The name Series X suggests this will potentially be an iterative console that will get many an update through its life cycle.
When is the Xbox Series X Australian release date?
So far, Microsoft has just gone with a "holiday 2020" release window – holiday being an American term referring to Christmas. It's highly likely that the date will be in November. The PS5 from Sony is already locked in for November, and Microsoft will not want to release its rival Xbox Series X console too long after that.
Furthermore, the last two consoles in the Xbox family – the Xbox One and the Xbox 360 – both released on 22 November. The original Xbox landed on 15 November in the USA, but it did hit that 22 November date in Japan.
So, put your money on 22 November 2020 for the Xbox Series X Australian release date – which is a Sunday for those who were wondering.
How much will the Xbox Series X cost in Australia?
This is, of course, the most anticipated question. A straight console war with Sony will certainly put the brakes on any notions around a major price hike over current-gen consoles.
It's also worth noting that the Nintendo Switch, well established and only halfway through its life cycle, has plenty of room to move on its price. A well-timed price drop from Nintendo on its console could further drive down the perceived value of the Xbox Series X if it was priced exorbitantly.
It's fair to say the days of the PS3 launch, which came in a shade under $1,000, are well gone. And with services like Game Pass, Xbox Live Gold and xCloud, Microsoft can afford to undervalue the Xbox Series X to be competitive, while trying to bait consumers onto subscriptions for a longer-term financial windfall.
The arrival of Halo Infinite and potentially Forza Horizon 5 at launch also means the two most purchased games at launch will be owned by Microsoft. The company can bank on that.
With all this in mind, we expect the full-featured Xbox Series X to come in around $549 in Australia. Plus, there is potential for Microsoft to release a digital-only version of the console – a tactic it has done in the past with the Xbox One – at around the $479 mark.
We must stress, however, that both these prices are educated guesses only and we've received no guide whatsoever from Microsoft in reaching these figures.
What games are on the Xbox Series X?
Only a handful of games have been annoucned officially for the Xbox Series X, but look between the lines and you can find a quality list. Here is our best estimate for the current list of Xbox Series X games.