Xbox Series X: Australian price, release date, specs, games and news
Announced at the Game Awards 2019, the Xbox Series X will arrive before the Christmas holidays in 2020.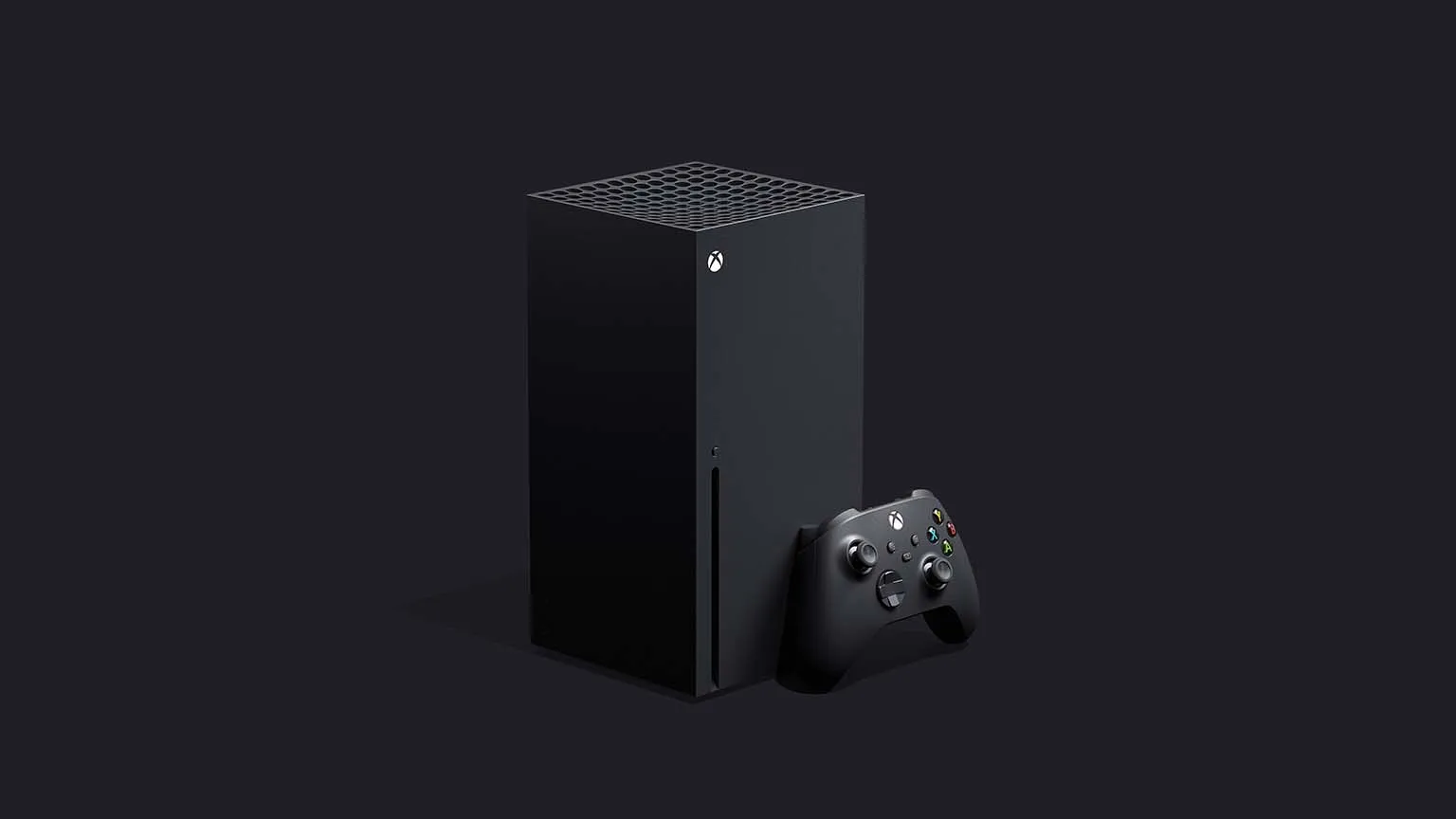 Xbox Series X pros and cons
Details review
Microsoft's premium next-generation console is the Xbox Series X. It is expected to be released in late November 2020 and will go up against Sony's PlayStation 5. It will be the most powerful console ever released. Other defining features include streaming games service xCloud, Games Pass, price flexibility and a new Halo game at launch.
Pros
Sleek, modern design
Plenty of raw power
New Halo, Forza Motorsport and Hellblade games
Existing Xbox One peripherals are compatible
Robust backwards compatibility, with Smart Delivery
Xbox All Access provides play now, pay later solution
4K Blu-ray drive
8K ready and capable of 4K at 120 frames per second
Innovative xCloud game steaming service and Games Pass
Large collection of first-party developers working on exclusive games
Expected to be the cheaper console
Cons
Could be reliant on fast broadband to maximise functionality
No significant redesign of controller or user-interface
Less blockbuster brand exclusives in the pipeline
Square design isn't for everyone
No virtual reality support
Has lost Mixer streaming feature
Key "exclusives" also available on PC
Gamers had been anxiously awaiting confirmation of the next generation of gaming consoles and Microsoft was the first to deliver. Gamers will be able to purchase the Xbox Series X when it launches during the 2020 holiday period – most likely on 20 November 2020. Microsoft describes the Xbox Series X as the most powerful console ever and has confirmed a handful of exclusive titles to accompany the launch.
While no price has been announced, we can confirm that the Xbox Series X will release within weeks of the Sony PlayStation 5 console. We expect Microsoft to price the console aggressively, likely coming in around the $500 to $600 mark as we'll explain below.
It makes for a big end to 2020 where gamers will be asked to make an important and decisive choice on their gaming future. It's a case of PS5 vs XBX.
Below, you will find everything there is to know about the Xbox Series X. We revisit this page daily, adding fresh Xbox Series X news as it lands.
Xbox Series X Specs
Manufacturer: Microsoft
Release Date: November 2020
Estimated Price: $500 to $600
Dimensions: 15.1cm (d) × 15.1cm (w) × 30.1cm (h)
Weight: 4.45kg
CPU: 8-core custom 7nm Zen 2, 3.8 GHz (or 3.66GHz with simultaneous multithreading)
Power: 13 teraflops
GPU: Custom Radeon RDNA 2 GPU, 52 CUs @ 1.825 GHz
Storage: NVMe M.2 1GB at 2.4GB/s (raw) to 4.8GB/s (compressed) read speed
Memory: 16GB GDDR6 SDRAM with 320mb bus; broken into 560GB/s bandwidth (10GB of memory) and 336GB/s (for 6GB of memory)
Controller: Xbox Controller (4th Gen)
Features: Dolby Atmos, 3D Audio, DirectX 12 Ultimate, ray tracing, 8K ready, HDMI 2.1
Optical: 4K UHD Blu-ray
Compatible: Xbox One, Xbox 360 and Xbox games as well as all Xbox One peripherals
Predecessor: Xbox One
When is the next Xbox 20/20 games showcase?
Microsoft has confirmed that its next big games showcase will unfold on 23 July 2020 in the USA. It will be hosted by The Game Awards creator Geoff Keighley. The July Xbox games showcase will begin with a pre-show at 8:00am Pacific Time. This means it will air on Australia's east coast at 1:00am on 24 July 2020.
The 1:00am start, however, refers only to the pre-show. This will last a full hour, so you won't begin seeing new games until 2:00am on 24 July. If you're keen to stay up for it, you can expect to see a focus on first-party game announcements for the Xbox SX. We'll also expect plenty of gameplay, in response to the criticism Microsoft received for its May Xbox 20/20 event that showcased minimal in-game action, much to the disappointment of fans.
In the lead-up to the event, Microsoft has renewed its Fable trademark. This began fuelling speculation a new game in the beloved RPG series is set to be announced. A long-rumoured Fable IV is believed to be in development by Forza Horizon studio Playground Games. Original developer, Lionhead, has closed.
"The Xbox Games Showcase marks the first time fans will get a proper look into the first-party titles that Xbox have in development for the Xbox Series X." - Microsoft spokesperson
What is the new Xbox console really called?
Drum roll please; it's just Xbox. Resisting the urge to go with Xbox Two or Xbox 4, Microsoft has gone with a name that is as bland as bread. However, there is method to the madness. While the name of the new console is Xbox, there will be multiple models. At the initial reveal, it was the premium model on show, called the Xbox Series X.
This led to widespread misunderstanding. Many assumed the full name of the new console was Xbox Series X, but it's better read as Xbox: Series X. It's widely reported that a digital-only Xbox Series S console, currently going by the name Project Lockhart, will be announced prior to launch, and a further "Pro" model may appear later in the generation.
You'll come across the next-generation console written as Xbox Series X, Xbox SX and simply XSX on your travels.
What is the Xbox Series X release date in Australia?
There has been no official announcement of an Xbox Series X release date in Australia outside of "holiday 2020". However, we do know that Australia will be part of the initial launch of the Xbox Series X. And there's plenty of evidence to suggest a likely Xbox Series X release date of 20 November 2020.
The term "holiday 2020" is an Americanism referring to a release window prior to Christmas. This narrows down the release months to October, November or December. Traditionally, October is too early to get a good run at the Christmas shopping frenzy, and December is too late to build up awareness through marketing. This is why most major game releases happen in November.
It should come as no surprise then that the last two consoles in the Xbox family – the Xbox One and the Xbox 360 – both released on 22 November. And while the original Xbox landed on 15 November in the USA, it did hit that 22 November date in Japan.
Unfortunately, in 2020, 22 November is a Sunday, which is never an ideal day to launch. For maximum impact, a Friday – prior to a weekend – is likely to get you the best results and also be the most customer friendly. You want your new console before the weekend, right? So, put your money on 20 November 2020 for the Xbox Series X Australian release date – it's got a nice ring to it.
Xbox Series X price: How much will it cost in Australia?
It's the question everyone wants answered, but Microsoft is currently staying tight-lipped. Are we surprised? No doubt the company is waiting to judge consumer sentiment on the XSX and to weigh that up against the current economic climate – all while trying to second guess what Sony will do with the PlayStation 5.
With the coronavirus pandemic in full swing, economies across the world will be suffering this Christmas and an over-priced console is going to struggle to gain traction. So, with this in mind, what is the inside word from the industry? What can we predict based on the state of the market?
With Sony also releasing the PS5 in November 2020, competition at the counter will be hot. This should help keep the price of both consoles down. Microsoft is better placed to undercut the value of its console – effectively taking a loss – than Sony due to the monetisation opportunities offered by Game Pass, Xbox Live and xCloud.
It will also make plenty of money through its ownership of the two biggest games of the launch window in Halo Infinite and Forza Motorsport 8.
There are a thousand and one "insiders" leaking the Xbox Series X price onto the Internet, but reading through the lines, one consistent theme has rung true – Microsoft will be aggressive on its price and look to undercut the Sony PlayStation 5. Another theme is that there will also be a cut-price Xbox Series S version of the console available.
So, what will be the Xbox Series X price in Australia? It's our understanding that the premium console will land between $500 and $600. Meanwhile, the rumoured Xbox Series S will be closer to the $300 mark.
We must stress, however, that both these prices are educated guesses only and we've received no guidance whatsoever from Microsoft in reaching these figures.
How much is an Xbox SX game?
Also currently an unknown is how much a next-generation Xbox Series X game will cost. However, a price listing for the cross-generation title NBA 2K21 may have given us a hint. In the USA, the price of the current-gen version of the game is listed at the standard US$59.99 price. Yet the XSX version is listed at US$69.99, a price rise of $10.
This may not be an indication of the intent to raise the price of next-gen games across all publishers, but it would not be an unprecedented move. Similar price hikes of $10 have been seen in other console launch windows from third-party developers. Here in Australia it could mean a typical game price back up towards the $99.95 mark.
However, initiatives like Smart Delivery and the free upgrade from current-gen games to next-gen would seem to make such a move redundant.
Xbox Series X vs Xbox Series S
At the time of writing, only the Xbox Series X has been officially announced by Microsoft. It's the premium, top-end model Microsoft will release into the next-generation console market. However, Microsoft has made it clear that there will be more than just the Series X available.
There is another console going by the codename Project Lockhart in the works. Numerous leaks have pointed at this console being called the Xbox Series S. Unlike the PlayStation 5 Digital Edition, this console is expected to do more than just remove the optical Blu-ray drive. It will limit the internal hardware power to dramatically bring down the cost. The result will be a console that can play Xbox Series X games but can't reach the same resolution or frame rate or offer the same visual trickery.
We have an article dedicated to the Xbox Series S with more analysis.
How to pre-order an Xbox Series X
With no official price or release date confirmed, pre-orders have yet to open for the Xbox Series X. When they do, you'll find a list of retailers (and their prices) here on Finder.
There is a chance you will see some retailers go live with placeholder pre-order offers prior to an official announcement of the Xbox Series X price and release date. Be wary of these. With stock availability unknown, you have every chance of finding yourself in a long queue waiting for a console rather than getting one on launch day.
There is one exception, and that is Telstra's Xbox All Access offering. You can sign up to that now with the knowledge that an upgrade path from the Xbox One X to the Xbox Series X has been confirmed. However, with the cost of that migration currently unclear, it may not work out to be the best deal in the end. We have more details on this offer below.
Design: What does the Xbox Series X look like?
Unique design
Stands either vertically or horizontally
New Xbox wireless controller has a Share button
Retains physical disc drive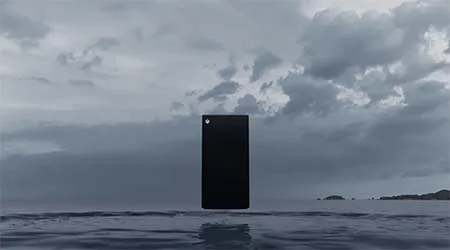 Controller: What comes with the Xbox Series X?
Sticks to the similar design of an Xbox Elite 2 controller
Dedicated Share button added
Rounded design to fit a greater range of hand sizes
Compatible with Xbox One controllers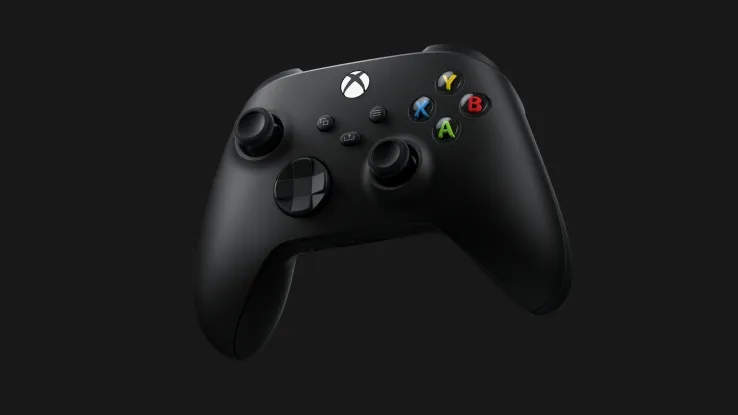 Performance: How powerful is the Xbox Series X?
8K output
120 frames per second
Internal SSD for super-fast performance and loading
Support for ray tracing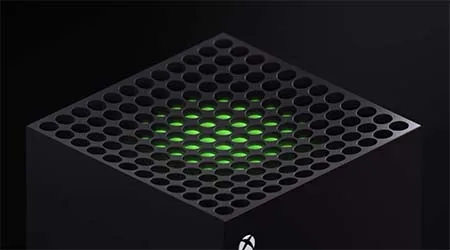 What games are on the XSX?
New Halo, Forza Motorsport and Hellblade games announced!
Backwards compatible across four generations
15 Xbox Game studios currently developing exclusives for the XSX
Games also playable on PC and mobiles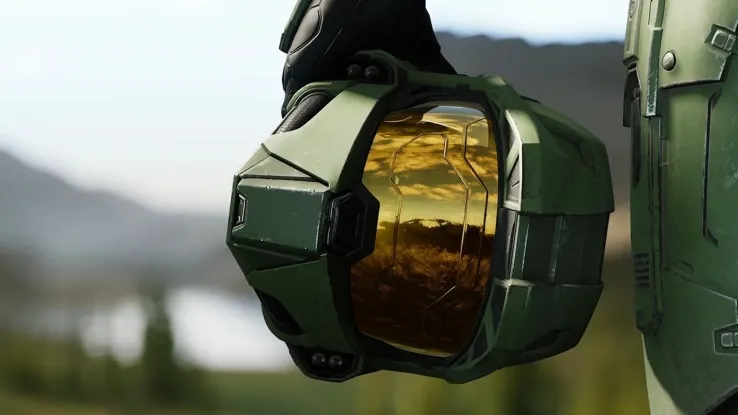 Experience: Will the Xbox Series X have a new UI?
Will stick with similar UI to Xbox One
Quick resume of multiple games
One profile across XSX, PC and mobile
Innovative xCloud experience
Xbox Series X review: Early impressions
The Xbox One era didn't go according to plan for Microsoft; at least when you look at the raw figures. Not only did the PlayStation 4 take a commanding position with more than double the sales, but even the Nintendo Switch, which released four years after the Xbox One, was able to reel it in before the close of the generation.
Yet, on closer inspection, it would seem Microsoft has had its eye on the next generation for quite some time. The company has made several compelling moves to help differentiate itself from future PlayStation consoles.
With Xbox Game Pass, Microsoft has established a valued subscription service beyond its core Xbox Live Gold offering. The company has doubled down on the integration of Windows 10 into the Xbox experience as well as pushing brands on to Switch and – with Minecraft – even PlayStation!
When we also look at Microsoft's push into mobiles, notably with the pioneering "Netflix for games" streaming experience xCloud, we get a picture of a console casting a wide net by investing in flexibility. The company has even established a play now, pay later model with All Access. Microsoft is also using blockchain technology to build out an enticing remuneration platform for its partner developers, encouraging them to create for the system.
On paper, the Xbox Series X is also more powerful than the PS5, even if its hardware is more off-the-shelf rather than customised. And while an official reveal of the Xbox Series S has yet to occur, insider leaks suggest this digital-only alternative will go very aggressive on price.
Even the monolith design has been lauded by gamers!
Elsewhere, through a number of acquisitions, Microsoft has managed to build its number of first-party studios quickly and to a point where it rivals Sony. The double-whammy of Forza and Halo in the launch window also ensures it'll hit the ground running. Choosing to make Xbox One controllers work with the new console while enabling backwards compatibility with three generations of games is also very consumer focused.
What does all this mean? It means the PlayStation 5 isn't going to get this console war all its own way. The Xbox Series X may be up against it in terms of current momentum, but it's arriving with a compelling premise. What will be particularly intriguing is how dependent the Xbox Series X is on fast broadband – a notorious issue for Australians.
Sadly, that's a question we will be unable to answer until our final Xbox Series X review.
What does Optimised for Xbox Series X mean?
At the start of any generation of video game consoles, there are often a lot of games that are considered cross-gen. This means they work on both the old console and the new console. Given that the Xbox Series X is backwards compatible, this can create some confusion among consumers. If a game is listed as being playable on Xbox Series X, is it actually built to make the most of the new console or is it just backwards compatible?
This is where the Optimised for Xbox Series X badge comes into play. According to Microsoft, this distinguishes titles that are "either natively designed or fully rebuilt to take full advantage of the unique capabilities of our most powerful console ever".
Some of the features of the Xbox Series X that Optimised games are compatible with include the following:
Near-zero load times via the Xbox Velocity Architecture
DirectX 12 Ultimate support
Hardware-accelerated DirectX ray tracing
Higher frame rates up to 120fps
Full support of the new controller
Smart delivery support
The following initial batch of window games has been confirmed to be Optimised for Xbox Series X:
Assassin's Creed Valhalla
Bright Memory Infinite
Call of the Sea
Chivalry 2
Chorus
Cyberpunk 2077
Destiny 2
DiRT 5
FIFA 21
Gears 5
Halo Infinite
Hitman 3
Madden NFL 21
Marvel's Avengers
Outriders
Scarlet Nexus
Scorn
Second Extinction
The Ascent
The Medium
Vampire: The Masquerade – Bloodlines 2
Yakuza: Like a Dragon
Xbox smart delivery explained
Ahead of the launch of the Xbox Series X, Microsoft has been touting a key feature called Smart Delivery. But what is Xbox Smart Delivery?
This feature is designed to provide a seamless transition for gamers between the Xbox One and the Xbox Series X with regard to cross-generation titles. At its core, the feature will download the optimal version of a game based on the system you are playing on at no additional cost, or effort, to the player.
There are three situations gamers may end up in when buying a cross-generation game:
You're playing it on an Xbox One
You're playing it on an Xbox Series X as it's backwards compatible
The game is optimised for Xbox Series X and you're playing it on the new console
When you purchase a game, Smart Delivery will identify which of these three options is the best fit and deliver only the files you need. If you upgrade to Xbox Series X in the future, or if the developer optimises their game for Xbox Series X via a patch, then Smart Delivery will take care of downloading the required files to maximise the playing experience.
In short, this means you can comfortably buy a game on Xbox One, knowing that you will get the Xbox Series X version in the future for free, and without unnecessary bloat in the download file. Plus, Microsoft has confirmed that your game progress will transition with you to the next console: no starting again!
It's worth noting that while the Xbox Series S (Project Lockhart) isn't officially confirmed, we do expect Smart Delivery to also account for any reduced specifications that may be found in this rumoured digital-only device. Smart Delivery will also play into any future models, such as a "Pro" model, should one arrive in years to come.
How does Xbox All Access work with the XSX?
One of the differentiating features between Sony and Microsoft is the latter's Xbox All Access program. Microsoft has worked with select partners around the world to provide a means of getting an Xbox console without paying for it upfront. The Xbox All Access program came into effect towards the backend of the Xbox One generation and will carry forward into the Xbox Series X lifecycle.
Xbox All Access works much like a mobile broadband deal that comes with a phone. You effectively lease the console on a contract until such time as you pay it off, allowing you to have the Xbox in your home even if you can't afford to pay for it upfront.
In Australia, Xbox All Access partnered with Telstra. If you're a fixed broadband or mobile Telstra customer, you can take up the Xbox All Access offer, receiving the Xbox One X, Forza Horizon 4, a Game Pass subscription and an Xbox Chat headset for $38 per month over 24 months.
Telstra has confirmed that the Xbox All Access partnership with Microsoft will transfer to the Xbox Series X. No monthly price has been announced as yet and there has been no confirmation of what will be included with the console. However, those already on Xbox All Access looking to migrate from Xbox One to Xbox Series X will be given that opportunity.
You can compare all of Telstra's current mobile plans here.
Is Xbox All Access good?
Head of Xbox, Phil Spencer, believes Xbox All Access will prove to be a huge win for the company's next-generation console. He points to the economic downturn resulting from COVID-19, suggesting that many consumers may not have the upfront money to purchase a next-generation console. Xbox All Access would, therefore, prove to be a great solution for these gamers.
He's right to an extent. You do end up more out of pocket by the end of your 24 months than you would if you paid upfront but not massively so. With the current Xbox One X offer, you end up around $100 worse off after two years.
Spencer has also indicated that Xbox All Access will come to more markets and even more retailers within existing markets.
"Xbox All Access this generation has been something we've trialled in a limited capacity in certain areas. It's a path for us to learn and see if there's a signal from customers [that it's desired]. And it's been great. We should also understand the global economic situation that we're going to see this year. I think having more pricing options for consumers is, frankly, just a thoughtful thing for us as an industry. So, you're going to see a much broader market and retail support for Xbox All Access."
List of first-party Xbox game studios developers
When it comes to choosing the right video game console for you, it's important to know what exclusive titles will be available. These are games you can't get on rival platforms. The majority of exclusive Xbox titles will come from Microsoft's first-party developers. These are game development studios that have been acquired by Microsoft and charged with developing games specifically for Xbox and/or Windows 10.
In recent years, Microsoft has gone on a buying frenzy, greatly swelling its ranks of studios developing games for the Xbox Series X console. There are 15 in total:
343 Industries (Halo series)
Compulsion Games (Contrast, We Happy Few)
Double Fine (Psychonauts, Brütal Legend, Broken Age, Minecraft Dungeons)
inXile Entertainment (Wasteland, Bard's Tale)
Mojang Studios (Minecraft)
Ninja Theory (Kung Fu Chaos, Heavenly Sword, Enslaved: Odyssey to the West, DmC: Devil May Cry, Hellblade: Senua's Sacrifice)
Obsidian Entertainment (The Outer Worlds, Fallout: New Vegas, Dungeon Siege III, South Park: The Stick of Truth)
Playground Games (Forza Horizon series)
Rare (Battletoads, Killer Instinct, Banjo-Kazooie, Conker, Perfect Dark, GoldenEye Grabbed by the Ghoulies, Kameo: Elements of Power, Viva Piñata, Sea of Thieves)
The Coalition (Microsoft Flight Simulator, Gears of War series)
The Initiative (New studio led by veterans from Tomb Raider developer Crystal Dynamics)
Turn 10 Studios (Forza Motorsport series)
Undead Labs (State of Decay series)
World's Edge (Age of Empires series)
Xbox Game Studios Publishing (Development support studio)
Frequently asked questions
Phil Spencer talks Xbox Series X
At the launch reveal for the XSX, head of Xbox Phil Spencer made a brief statement. This is what he had to say about Microsoft's next-generation game console.
"For eighteen years and three generations, we've designed Xbox consoles to power your dreams. We see a future where you're instantly absorbed in your games. Where worlds are even more immersive, responsive and surprising. Where you are at the centre of your gaming experience.

Next holiday, Xbox Series X will lead us into the future of console gaming. It's our fastest, most powerful Xbox yet and will set a new bar for performance, speed and compatibility. Developers around the globe are already hard at work building games for Xbox Series X. Our 15 [in-house] Xbox Game Studios are developing the largest and most creatively diverse line-up of exclusive games in our history."
Related Posts