Xbox Series S: All the details on Project Lockhart
While the Xbox Series X is Microsoft's centrepiece next-generation console, it's set to sit alongside Project Lockhart, AKA the Xbox Series S.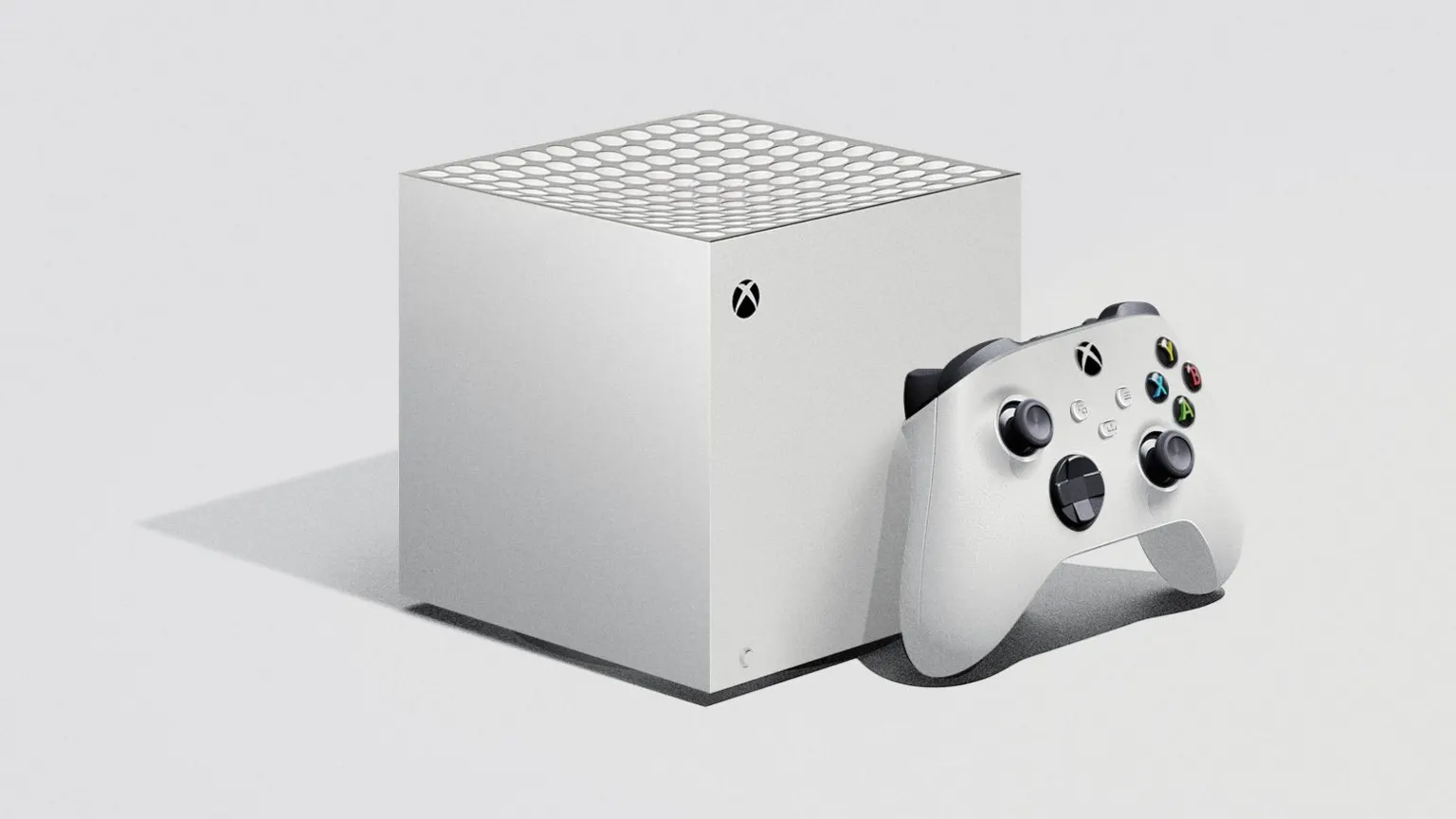 In November 2020, both Microsoft and Sony will launch next-generation video game consoles across the world. These rival consoles will be going head-to-head for consumer dollars, and early comparisons show two very powerful machines that are evenly matched in many respects, even if they look worlds apart.
While details are still emerging, we know that there will be multiple versions of both the new Xbox and the new PlayStation. So far, Sony has detailed a premium model PlayStation 5 as well as a cheaper Digital Edition, which doesn't come with a 4K Blu-ray player and may potentially be lacking in other features.
As of the time of writing, Microsoft has only revealed the Xbox Series X. However, there's been no shortage of evidence that suggests that it, too, will be accompanied by a stripped-back, digital-only console. And that console is said to be called Xbox Series S.
"The name we're carrying forward to the next generation is simply Xbox. At the Game Awards, you saw that name come to life through the Xbox Series X. Similar to what fans have seen with previous generations, the name 'Xbox Series X' allows room for additional consoles in the future." – Microsoft representative
Is Microsoft's Project Lockhart the Xbox Series S?
Let's be clear straight off the bat: Microsoft has never officially acknowledged the existence of Project Lockhart or the Xbox Series S. Word of its existence has primarily come from industry insiders.
The only genuine facts on the table are that there will be more than just the Xbox Series X console available to consumers, and that Microsoft's rival, Sony, is releasing a cheaper digital-only version of its PS5 console.
With that in mind, Project Lockhart is the understood codename for the digital-only console that will sit by the Xbox Series X (you may recall that the Xbox Series X was originally called Project Scarlett).
Microsoft has always made it clear that the Xbox Series X, its high-end next-generation console, would have some company. When the console was first revealed late in 2019, Microsoft clarified that the next-generation console wasn't called the Xbox Series X. It was called the Xbox and the version first revealed was the Series X.
As you can see from the quote above, that is a deliberate ploy in the nomenclature to enable Microsoft to release other versions of its next-generation Xbox. Much like we saw with the Xbox One X and Xbox One S, at least one variation of the upcoming console is said to be the Xbox Series S.
There are two key reasons why the Xbox Series S is being widely touted as the real name of Project Lockhart:
The "S" is a term previously used by Microsoft for both the 360 and the One generations to identify a stripped-back version of its console.
The Xbox Series S name has turned up in the June 2020 update for the Microsoft Game Developer Kit.
When will the Xbox Series S be announced?
It's generally believed, if not officially confirmed, that the Xbox Series S was going to be announced at E3 in June 2020. However, with E3 cancelled, that plan was put on hold. At the time, it was reported that Microsoft's big June announcement would be moving to August. Further murmurs from a number of gaming outlets have added weight to the belief that Project Lockhart will be acknowledged and announced as Xbox Series X at the August 20/20 event.
Xbox Series X vs Xbox Series S
A deep-dive into the Xbox Series X specifications reveals a console that's as powerful as the highest-end PCs you can buy. It comes fully equipped with a 4K Blu-ray disc drive and will have no problems playing any game thrown at it over the next five to seven years.
The Xbox Series S is expected to cut the Blu-ray drive and be a digital-only version of the console. And it's not only expected to be physically smaller, but it could also look to pull back on raw power, too. This would allow Microsoft to bring it down to a much more affordable price.
There will of course be an expectation that, as an Xbox Series branded console, it will be able to play all the latest games. But there could be sacrifices made in load times, frames-per-second and even resolution if the specifications are also cut down.
We could see the Xbox Series S as a good fit for homes that don't have the high-end technology required to reap the benefits of the Xbox Series X (such as 8K TVs or Dolby Atmos home theatre systems). It could also be a good fit for homes that intend to use the console primarily online, leveraging services such as Game Pass and xCloud.
Xbox Series S release date expectations
In the previous generation, the Xbox One S All-Digital console didn't surface until three years after the Xbox One launched. This has stirred some debate that the Xbox Series S, or whatever Project Lockhart is ultimately coined, may not be available at launch. But missing the launch window this time around would seem unwise.
With a cheaper, digital-only version of the PlayStation 5 set to be available at launch, Microsoft can't afford to leave itself vulnerable on price point with no competing console on store shelves. The Xbox Series S needs to be out in order to not only combat the PlayStation 5 Digital Edition, but to also add perceived value to the main Xbox Series X console.
Also, in this post-coronavirus economy, many gamers simply may not be able to stretch their wallet far enough to purchase the full-blooded console.
Xbox Series S price expectations
At the time of writing, there is no price announced for the Xbox Series X, let alone the Xbox Series S. An insider who goes by the name of Eastman has indicated to several tech blog sites that the Xbox Series S will be half the price of its bigger brother. This would be an extremely aggressive approach from Microsoft, but one that lends itself to a business model supported by subscriptions in Game Pass, Xbox Live and xCloud.
The insider suggests we'd be looking at US$249 for the Xbox Series S, which would suggest a price as low as $399 in Australia. But alas, this is all pure speculation.
Will there be an Xbox Series S?
Of course, until it's officially revealed by Microsoft, the existence of the Xbox Series S remains purely speculative. However, the evidence is compelling. Not only must Microsoft provide some alternate console to compete against the PS5 Digital Edition, but the "S" branding has already been well established within the Xbox ecosystem.
As soon as it's officially announced, we will update this page accordingly.
Top image: Credit to Reddit user jiveduder
Related Posts