The world's safest airlines for 2020
These are the carriers with the best track record for safety and reliability for this year.
For some, flying can be a nervous experience that brings anxiety and fear, but that shouldn't stop you from travelling by air. While there are numerous ways to help calm those nerves, choosing a carrier that is renowned for its safety and lack of incidents can make all the difference.
Each year, Airline Ratings releases a list of the top 20 safest airlines in the world. To determine this list, the site monitors and analyses over 400 airlines, taking into account information and audits from the world's aviation governing body, lead associations and the government as well as the airline's fatality and crash record. The operational history, incident records and operational excellence of each airline is also reviewed to determine its safety rating.
---
Top 20 safest airlines in the world (in alphabetical order)
The top 20 safest airline standouts in the industry and are at the forefront of safety, innovation, and launching of new planes.
Air New Zealand
EVA Air
Singapore Airlines
Emirates
Alaska Airlines
Virgin Australia
Virgin Atlantic
TAP Portugal
SAS
Royal Jordanian
Swiss
Finnair
Aer Lingus
In 2020, Qantas was called out as the lead airline, commended for being at the forefront of safety, innovation and launching new aircraft. AirlineRatings.com editor-in-chief Geoffrey Thomas said: "Qantas has been the lead airline in virtually every major operational safety advancement over the past 60 years and has not had a fatality in the jet era."
Thomas also noted that Hawaiian Airlines and Finnair are rising up the ranks with perfect records in the jet era.
Etihad and Royal Jordanian airlines have risen on the list while carriers like American Airlines and United Airlines have been bumped off this year.
The best deals on the safest airlines
Popular Lufthansa coupon codes
| Last checked | Code description | Code |
| --- | --- | --- |
| 4 Apr 2018 | 15% off at KLM shop | HPP**** |
| 14 Nov 2019 | Europe flights from $1,510 return | ******** |
| 2 Aug 2016 | Search for flights by your budget | ******** |
| 19 Jun 2016 | Flights and holidays special offers | ******** |
| 1 Jun 2015 | Flight deals from London | ******** |
---
How are the world's safest airlines determined?
Assessments of safety are rated out of seven stars.
Being airline IOSA (International Air Transport Association Operational Safety Audit) certified (two stars)
Not being on the European Union Blacklist (one star)
Being fatality free for the past ten years (one star)
Being FAA (Federal Aviation Authority) endorsed (one star)
Originating from a country that meets all eight ICAO safety parameters (International Civil Aviation Organization) (two stars)
No stars are awarded if the airline does not completely meet that criteria. Stars are also docked if the airline's fleet has been grounded by the country's governing aviation safety authority over safety concerns in the past five years or if the airline only operates Russian-built aircrafts.
These are the airlines that scored the highest this year. While this list is in alphabetical order, Australians will be happy to hear that the top-scoring carrier was Qantas, which continues to maintain its standard of excellence and incident-free track record.
How does this list stack up against fatalities?
Qantas isn't the online airline to be incident-free when it comes to fatalities – though it probably gets that reputation from the movie Rain Man. The majority of airlines on this list have been incident-free since 1970, including Emirates, EVA Air, Finnair, Hawaiian Airlines, Swiss, Virgin Atlantic and Virgin Australia – not to mention all of the low-cost carriers that are mentioned below.
Of the rest, this is what the number of fatal incidents looks like. Beside each is the year of that carrier's last fatal incident.
---
How does the World's Safest Airline list compare to the list of top ten best airlines?
Each year, Skytrax releases a list of its top-rated airlines based on an annual customer satisfaction survey.
Unsurprisingly, many of the top-rated airlines also appear on the list of the world's safest airlines, including Qatar Airways, Singapore Airlines, Emirates, Emirates, Cathay Pacific and EVA Air.
World's safest low-cost airlines 2020 (in alphabetical order)
Alongside its list of safest airlines, Airline Ratings also announced a list of its top low-cost carriers for flyers on a budget. Jetstar Australia which was on the list in 2019 has been bumped off for 2020.
Here are the top ten:
Air Arabia
Flybe
Frontier
HK Express
IndiGo
Jetblue
Volaris
Vueling
Westjet
Wizz Air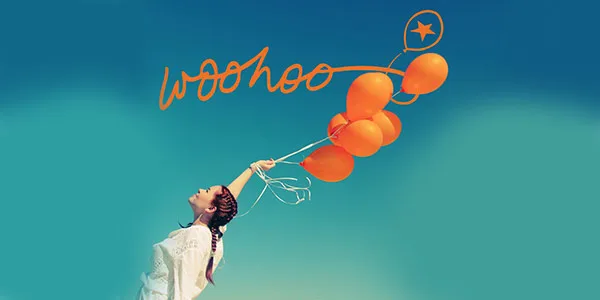 ---
The four airlines ranked lowest for safety (in alphabetical order)
These airlines received the least numbers if stars for safety by Airline Ratings.
Jetsmart
Kam Air
Ariana Afghan Airlines
Bluewing Airlines
NOK Air
---
---
Related Posts