50 of the hottest boots for winter 2020
Style lessons: Five boot trends you need to try
We've found 50+ of the best boots for winter 2020. Scroll through to see them all.
Where would any fashionista be without her boots? They keep you warm in winter, they protect your feet at festivals, they add edge to a girly dress and they offer effortless chic with any pair of jeans. Basically, boots are the ultimate all-purpose, all-year-round investment piece.
And since you can wear them anywhere and at anytime, why not stock up? There are so many chic and fashion-forward styles available for the coming season that it's hard to settle on just one pair. To help you make your decision, we've sorted flat boots from heeled, designer from affordable and coloured styles from black. If you're looking for your latest pair of boots, you'll find them here. Scroll through to see them all.
---
Under $100
Who said you have to pay a fortune for style?
---
Heeled boots
Ditch your regular strappy heels for a pair of heeled boots. They'll give your outfit a bit of edge.
---
Flat boots
Practical and stylish, flat boots are the ultimate must have for every winter.
---
White boots
This trend from last season is still going strong. So mix it up with a crisp pair of white booties.
---
Animal Print
It's the hottest trend from the summer reimagined in boot form! You know you want a pair of these.
---
Designer
Luxe lovers these amazing designer finds.
---
Break from black
Add a pop of colour into your routine with these bright boots.
---
Knee-high and over-the-knee boots
Over-the-knee is where it's at this winter. Take the plunge and add a pair to your closet.
---
Add edge to a dress by swapping heels for boots
It adds a bit of grunge to anything you might feel is a little too girly.
Source: Instagram user friendinfashion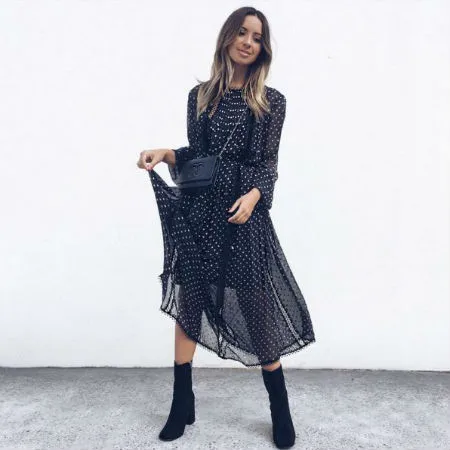 Don't be afraid to try an over-the-knee style
If you're worried about looking trashy, try wearing a softer colour like grey or tan rather than black.
Source: Instagram user monicarosestyle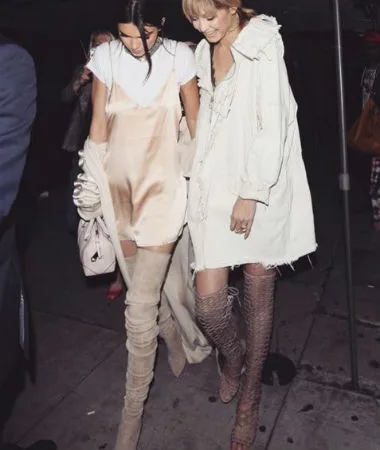 Playsuits and boots are a match made in heaven
It's the ultimate day-to-night, festival-to-club, all purpose outfit.
Source: Instagram user spell_byronbay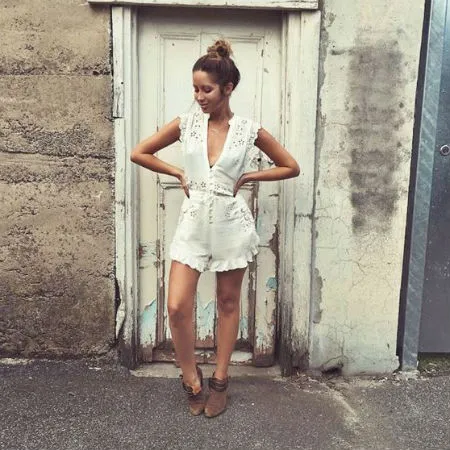 Boots tone down a risque or skimpy outfit
If you feel your outfit is a bit too racy, add a grungy pair of boots instead of heels.
Source: Instagram user monicarosestyle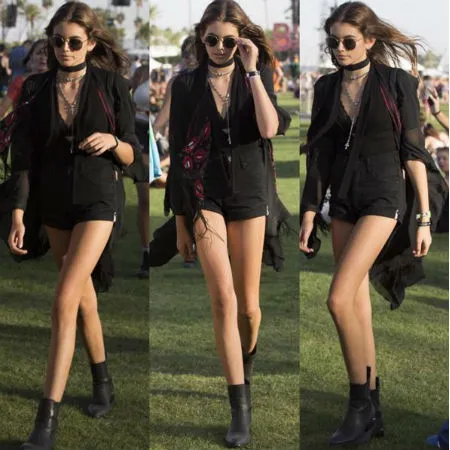 Yes, you can wear boots with a pencil skirt too
Boots remove the corporate vibe of pencil skirts and make them feel a little more streetwear appropriate.
Source: Instagram user brooketestoni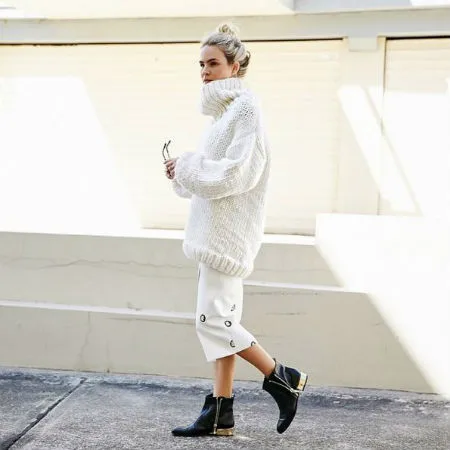 ---
Related Posts