Window cleaner Finder: How to choose the right window cleaning products
How to find the best cleaner to keep your windows streak-free.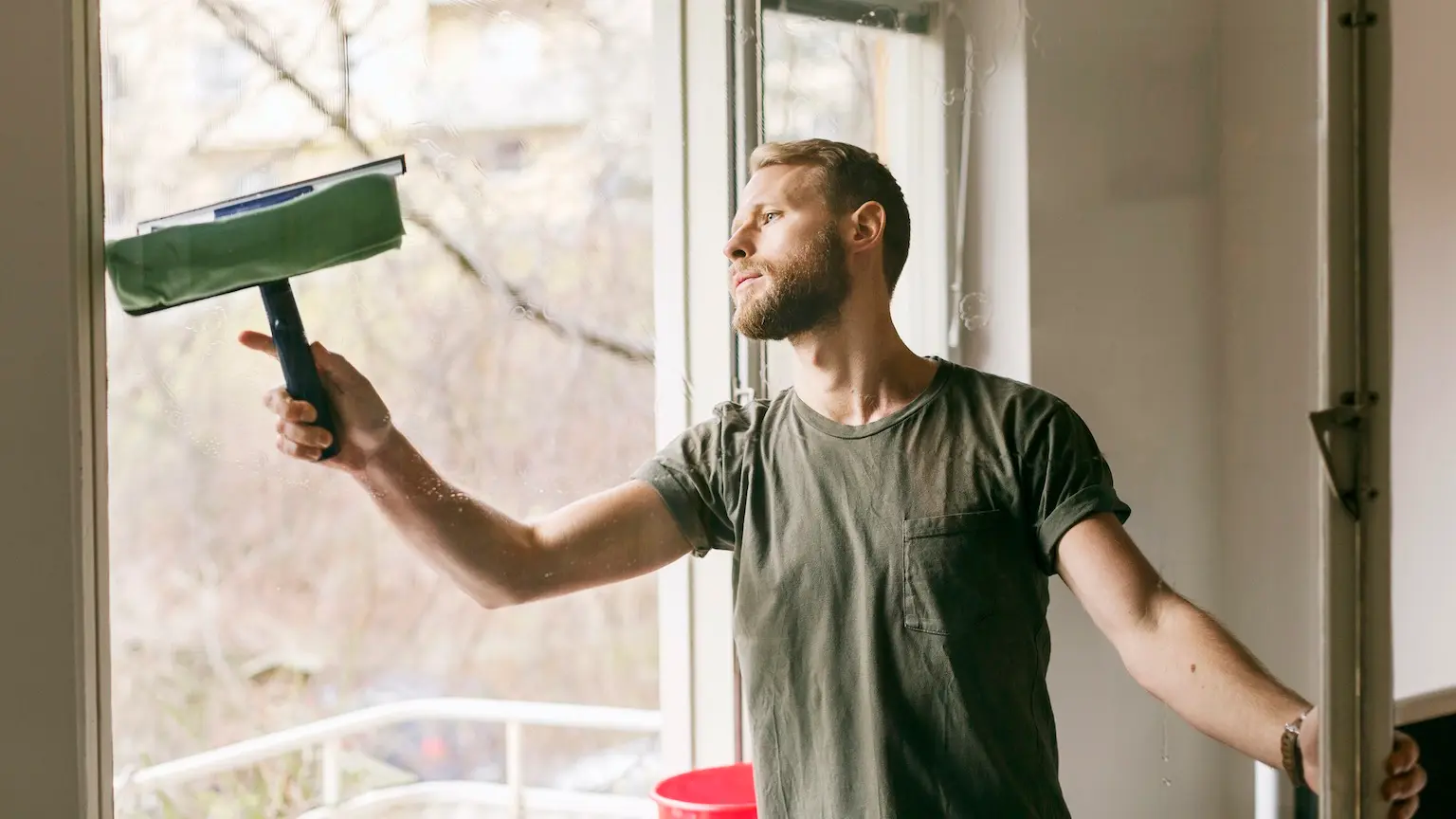 We're reader-supported and may be paid when you visit links to partner sites. We don't compare all products in the market, but we're working on it!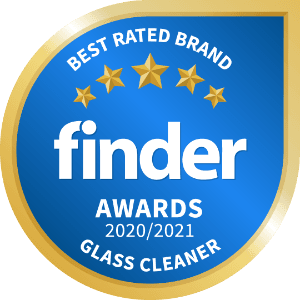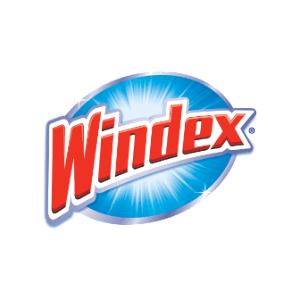 Best Rated Glass Cleaning liquid Brand: Windex
Highly effective and easy to use, Windex took out the glass cleaner award as the best overall rated brand.
Key facts about window cleaner:
There are two main types of window cleaners: sprays and wipes.
To choose the right window cleaner for you, consider if you'd prefer an all-natural or ammonia-based formula.
Prices range from around $1.50 to $7 per spray bottle or packet of wipes.
Compare some of the best window cleaners
Data obtained January 2019. Prices are subject to change and should be used only as a general guide.
Do I need a window-specific cleaner?
Not necessarily. Most all-purpose or multi-purpose surface sprays are generally fine to use on your windows. Using a multi-purpose cleaner is practical because you only need one product for a variety of cleaning jobs. However, window cleaners are specifically formulated for the task at hand. They have been designed to reduce streak marks and ensure that glass is shining and spotless.
If you want to use your window cleaner to clean something other than glass, be sure to do a spot test as some formulas can discolour and damage wooden and acrylic surfaces.
When should I hire a professional?
If you need to clean windows that are two storeys off the ground or higher, you should consider hiring a professional.
The cost of hiring a professional window cleaner depends on the following:
Number of windows
Window size
Height
How clean they are
Type of glass
How easy the windows are to access
How safe are window cleaners?
While they are generally safe to use, window cleaning liquids can be damaging if consumed. Window cleaners should be kept out of the reach of children and animals. Many window cleaner bottles are designed with an off switch or a lock function, that should be engaged when not in use.
Most window cleaners come with a material safety data sheet (MSDS), often available on a manufacturer's website. This contains information on the composition of the spray, dangerous substances in the formula and any potential health and safety impacts. MSDSs also provide suggestions on appropriate storage and disposal.
Is ammonia dangerous
Ammonia is a colourless gas that dissolves into water and makes for an effective glass cleaner. Some people prefer to avoid it as there have been reports of people experiencing dry eyes, headaches, nausea and dizziness when using ammonia. However, it is generally considered to be safe if used correctly in ventilated areas.
If you are concerned about the dangers of ammonia, look for an ammonia-free formula or consider an all-natural alternative. Window cleaners should state clearly on the bottle whether or not they are ammonia-free.
What types are available?
Window cleaners come in two forms: sprays and wipes.
Sprays. Sprays are more effective than wipes across large surfaces. They are also less wasteful and more cost-efficient in the long term. Many brands sell cleaners in large containers, that you can then pour into your reusable spray bottle to avoid making regular trips to the shops.
Wipes. Wipes are convenient for quickly cleaning small smudges. They essentially cut out the middleman, as you need a cloth to use window sprays anyway. However, wipes are less cost-efficient as they are often single-use and disposable.
Natural window cleaners
Some people prefer all-natural alternatives to window cleaning sprays. These natural cleaners are often made of a vinegar mix or a combination of vinegar and bicarbonate soda, both of which are biodegradable cleaning agents.
You can purchase all-natural cleaners in-store, online or mix them yourself with ingredients you likely already have in your kitchen. They are particularly helpful for people who struggle with allergies or are sensitive to chemical smells and substances. However, they may not produce the same streak-free results as a typical window cleaner and it may take some trial and error to find the best formula.
How to compare window cleaners
Window cleaners typically cost around $1.50 to $7 per spray bottle or packet of wipes. Typically, the larger the bottle or packet of wipes, the more expensive the cleaner will be. Also, name brands cost more than a generic product you could pick up from your local supermarket.
When purchasing a window cleaner consider the following features:
Location
Some window cleaners are specifically designed for use on outdoor windows. If you're cleaning windows on second or third levels, look for a powerful spray gun attachment. If you need to clean windows higher than that, call a professional.
Handle
Most window cleaners have ergonomically designed trigger handles. If you're buying a window cleaner in-store, pick up a couple of different bottles to see which one feels best.
Bottle capacity
The bigger the bottle, the less often you'll have to rush out to buy window cleaner. If you have kids or pets and constantly find yourself wiping hand or paw prints off the windows, look for a large bottle. If you only clean from time to time, then a smaller bottle will be just fine.
Colour
Brightly coloured window sprays can be attractive to young children and even pets. Remember to store your window cleaner out of reach and perhaps out of sight.
Scent
If you or someone in your household has a sensitive nose, make sure to test out any cleaning spray in the store. If you don't mind the fragrance in the store, it should be fine to use on your windows.
How to prevent streak marks
Even the best sprays can leave behind streak marks, no matter how hard you try to avoid them. However, by using specific tools and techniques, you can have streak-free windows for good.
Here are our top tips to prevent streak marks when cleaning your windows:
Don't go too heavy on the spray. Many of us make the mistake of thinking the more spray we use, the cleaner the window will be, but this can actually be a mistake. The extra liquid and foam can leave behind streak and drip marks if not entirely soaked up so it's important to only use what you need.
Don't use paper towels. Many of us have paper towels within arm's reach, so it makes sense to grab one to wipe down our windows, but this is another common mistake. Paper towels can disintegrate quickly and often leave behind pieces of lint. Try a microfibre cloth or a squeegee if you have one.
Buff it out. If all else fails, a good old-fashioned buff with a clean and dry cloth should see to those remaining streaks.
If you're looking to clean your windows faster and keep them clean for longer, start comparing window cleaners today.
Best rated window cleaner brand award breakdown
| | Total Score | Overall rating | Value for Money | Ease of use | Odour or scent | Effectiveness |
| --- | --- | --- | --- | --- | --- | --- |
| Other | 8.24 | 4.39 | 4.70 | 4.63 | 4.15 | 4.65 |
| Windex | 8.05 | 4.46 | 4.04 | 4.50 | 4.02 | 4.35 |
| Simple Green | 7.94 | 4.38 | 4.19 | 4.29 | 4.24 | 4.38 |
| Karcher* | 7.85 | 4.38 | 3.50 | 4.50 | 4.00 | 4.50 |
| Scotts | 7.26 | 3.79 | 3.89 | 4.21 | 4.11 | 3.63 |
| Agar* | 7.23 | 3.80 | 3.80 | 4.00 | 4.00 | 3.80 |
| Sparkle Plenty* | 7.00 | 4.00 | 3.25 | 4.50 | 4.00 | 3.75 |
| Cove* | 6.71 | 3.50 | 4.00 | 3.50 | 3.50 | 3.88 |
| Euca* | 6.54 | 3.75 | 4.00 | 3.50 | 3.75 | 3.00 |
*Brand did not meet the sample threshold to qualify for the award
Data: Finder Retail Brand Survey, 2020, Kantar. Metric out of 5 stars unless indicated. Methodology and more info.

More guides on Finder