Will NBC Universal's streaming TV service Peacock release in Australia?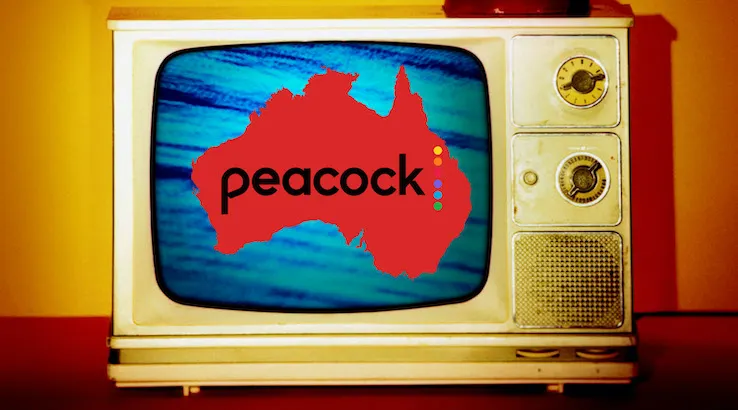 Will Peacock, one of the biggest brands in the US online TV streaming market, release in Australia after April 2020?
How's your wallet looking? A little light on? If you're a mass consumer of entertainment like many of your fellow Australians, you will no doubt be aware of the rapid saturation of the subscription streaming TV space.
It was more-or-less a three-horse race between Netflix, Foxtel Now and Stan not that long ago. However, Amazon Prime and YouTube have now doubled down on original new content, while Apple TV+, Disney+ and Kayo Sports have also entered the mix.
Over in the USA, they've also got Hulu and ESPN+ crowding the market, and in April they'll be joined by two big new players. HBO (home of Game of Thrones, Westworld, True Detective and more) will release HBO Max. Meanwhile NBC Universal will release Peacock. A truly awful name, but an app that will soon become home to Universal's library of over 600 movies and 400 TV series.
Also Read: Will Hulu release in Australia?
With the Peacock TV streaming service arriving on 15 April 2020 in the USA, one big question remains. Will Peacock release in Australia?
What is the Peacock TV streaming service?
We're going to assume you know what a subscription TV streaming service looks like. It looks and behaves like Netflix, the giant that has set the template for all others to follow. Peacock does feature some intriguing evolutions to the user interface, including auto-playing live content, integration with Rotten Tomatoes and dynamic channels. But the general concept is the same.
Peacock is to Universal what Disney+ is to Disney. A direct portal into the company's vast catalogue of new and legacy TV shows and movies.
In the USA, which is the only market we have any firm information about, Peacock will vary from Disney+ in four key ways.
Unlike Disney+, Peacock will license and broadcast content not owned by Universal. Notably, this includes every episode of Friends, as well as TV shows like Parks and Recreation, The Office, Two and a Half Men, 30 Rock, House and Yellowstone. Plus, there's a movie series like John Wick.
Peacock has an ad-supported free tier for subscribers. Universal is of the belief that not only is there a willingness amongst consumers to suffer through ads for the sake of free content, but also a desire from advertisers to be more exposed on streaming TV subscription services. Peacock will have five minutes of ads in every hour of viewing time, triggered by user activities such as pausing.
Peacock will broadcast live sport. In the USA, this includes the rights to the 2020 Olympic Games, as well as worldwide competitions such as the Premier League.
Peacock subscription will be intimately tied into the broadband Internet plan packages offered by Xfinity, another subsidiary owned by Universal parent company, Comcast.
Unlike its competitors, Peacock intends to lean more on its legacy catalogue of titles and licensing deals than invest in originals, but it's still set to pour US$2 billion into the platform.
Notable originals in the pipeline for the service include a series based on crime podcast Dr. Death (starring Alex Baldwin), numerous new shows from Family Guy creator Seth MacFarlane, Tina Fey's Girls5Eva, an adaptation of Brave New World (starring Demi Moore), new seasons of Law and Order, Curious George, Saturday Night Live and Where's Waldo, reboots to the Saved by the Bell and Battlestar Galactica series, and more.
These join a host of classic movies, including all the entries from series like Jurassic Park, Jason Bourne, Despicable Me, Madagascar and Fast and Furious.
Store
Discount

Kayo Sports

Stream Kayo Sports for 14 days FREE and no lock-in contract

Take Kayo Sports' Basic or Premium plan for a spin and stream over 50 sports live completely free for 14 days.

Last verified

Will TV streaming service Peacock come to Australia?
The chances of Peacock releasing in Australia are slim-to-none, at least in the foreseeable future. The relative size of Australia's potential audience, the general lack of awareness of the NBC brand, and a host of existing licensing agreements are all seen as barriers to entry.
As such, Universal has pinned its penetration into the Australian market to the country's best-known entertainment brand, Foxtel. In November 2019, Foxtel touted a new multi-year agreement with Universal. It ensures the cable TV and streaming TV provider will be the showcase destination for content that will be available on the Peacock service in the USA.
Furthermore, Foxtel has revealed that it is releasing a new app currently called Project Ares as early as April 2020. Although details on the service have yet to be officially confirmed, our understanding is the service will be to Foxtel's drama content what Kayo is to Foxtel's sport content. Project Ares is Kayo Sports for Drama.
Kayo Sports, which also evolves the live streaming experience well beyond what Netflix has achieved with some ingenious features, has been a huge success. In exorcising the Sports Pack form the Foxtel brand, dressing it up with relevant unique features and a much more attractive price point, Kayo has found a big audience.
In lieu of the Peacock streaming service (and potentially HBO Max, too) launching in Australia, the Project Ares app will provide the content from those two services to Australian audiences. Otherwise, it will be available already entrenched in the Foxtel cable TV service.