6 reasons why you should avoid investing with family
Thinking of investing in property with relatives? Here's why you should think again.
We're reader-supported and may be paid when you visit links to partner sites. We don't compare all products in the market, but we're working on it!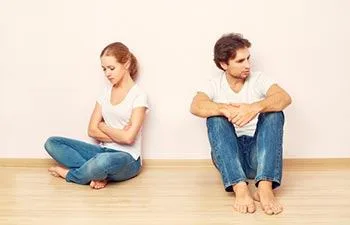 When you know what you're doing, investing in property offers a wonderful opportunity to grow your wealth and set yourself up for a comfortable financial future. For many young Australians, the best way to break into property investing is to join forces with others to raise the funds needed to get started.
While investing with a family member may help boost your borrowing capacity, it can also complicate your property buying journey.
Generation gaps
If you're thinking of investing with an older family member, be mindful of inter-generational differences that may cause issues.
No matter how well you get on with your parents or grandparents, they were raised in a different time to you and will most likely have different views on where to buy, when to buy and how to manage the property.
Although you may get along on a personal level, you may have markedly different saving approaches and financial goals. If you're not on the same page about your financial goals and management strategies, things can quickly turn sour.
For instance, your parents or grandparents may have grown up during a time where a high rate of saving was encouraged. These days many young borrowers are addicted to debt, which can harm their borrowing capacity.
The age difference also means that you and your parents will most likely have different investment goals. While you might be looking to use the investment as a way to fund a few extra family holidays over the coming years, your parents may be approaching retirement and want to get some money put away to provide financial security in their senior years.
Family feuds
Unfortunately, families fight amongst themselves all the time. Spouses bicker, siblings squabble and parents have a habit of always telling their children what to do.
Family disputes over property happen all the time — and not just between distant relatives.
The stress of managing an investment and trying to stay on good terms with the rest of your family can also bring disagreements to the surface. So think carefully before you decide to purchase a property together.
How much do you trust your family?
When you're doing business with someone you don't know, you're instinctively wary of trusting them any more than necessary. But trust issues can also arise when you're dealing with family. On one hand, you might not be willing to display enough trust in one of your relatives – for example, your brother has always gone missing when hard work needed to be done, so you might not believe him when he says he'll have the renovations on your investment property finished in time.
On the other hand, there's also the risk of trusting your family too much. The love and affection you have for your family can cloud your judgement and lead you to expect them to always make the right decisions.
"Mum's had a look at the sale contract and she says it's okay, so I'm happy to sign it without reading it," you might say. In situations such as these, excessive trust can lead to problems.
Things get messy when money is involved
Mo Money Mo Problems: the old saying about money always bringing out the worst in people rings true here. If you take a loving family and then add an investment worth several hundreds of thousands of dollars into the mix, conflict can arise.
The aim of real estate investing is to make money, so do you really want to deal with the stress of managing money matters with your extended family?
Things can get awkward
You wouldn't hesitate to ask a business associate to meet a deadline or complete a key task. However, making the same demands of a loved one can be tricky, awkward and can quickly lead to arguments.
For example, say that you have decided it's your daughter's job to get the property clean and ready for new tenants. But the day before the property is due to be open for inspection, the carpets are dirty. Although everyone in your family has their agreed role in the property investment venture, how do you manage things if someone isn't pulling their weight?
A small disagreement about equally sharing responsibilities can quickly turn into a major fight, and keeping everyone happy is never as easy as you may think it will be.
Paperwork is neglected
Another common problem families face is deciding not to draw up any paperwork surrounding their investment arrangement. The argument for this approach usually goes as follows: "We all trust each other, so why should we go to the hassle of drawing up legal documents?"
Without legally binding agreements in place, things are bound to go wrong. There could be confusion about who has what job, the percentage of funding to be provided by each party, or how profits and rental income will be distributed among family members. This can cause delays, disagreements and even serious legal problems.
Top tips for investing with family
If, despite all the potential problems that may arise, you still want to start investing in property with your family, there are a few simple steps you can take to minimise the chance of things going pear-shaped.
Define roles and expectations. Investing in property will have a significant financial impact on everyone involved for years to come. Make sure everyone knows how much they will need to pay, what they will need to do to maintain the investment, and how much their share will be.
Know your investment goals. Before you agree to join forces and buy an investment, make sure everyone is on the same page about what you want to achieve. Are you looking to quickly "flip" the property or do you want to wait as long as it takes for prices to reach just the right level before you sell?
Get everything written down. Once everyone's roles, responsibilities and goals have been clearly defined, get a legal agreement drawn up. This is crucial to prevent disputes and disagreements down the track. It's a good idea to sign a co-borrowing agreement to protect both your rights.
Plan for the future. Finally, remember that circumstances change all the time. Your financial goals in one year's time may be very different to what they are now, so make sure everyone agrees on how to deal with the situation if something changes – for example, what happens if one party wants to sell before the other? Working such issues out now will provide peace of mind and security in the future.
Check out investment loans from across the market
After entering your details a mortgage broker from Aussie will call you. They will discuss your situation and help you find a suitable loan.
A comparison of home loans from multiple lenders.

Expert guidance through the entire application process.

Free suburb and property reports.
---

The Adviser's number 1 placed mortgage broker 8 years running (2013-2020)
More guides on Finder