Why we're excited for the MG eZS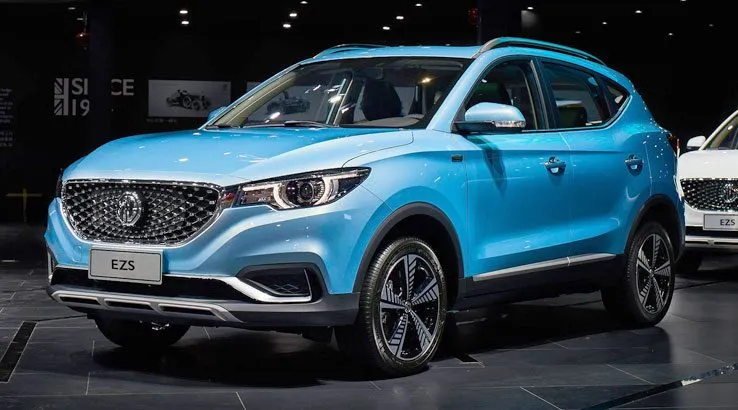 The mainstream arrival of the electric car has eluded us so far, but could a new model from MG Motors kickstart the inevitable all-electric revolution?
MG to kick off the Aussie EV market?
For a year or two now, we've been expecting electric vehicles (EVs) to really thrive, but the uptake in Australia has been slow and staggered. In 2018, electric vehicles accounted for just 0.3% of new car sales (this figure doesn't include Tesla orders, as it doesn't release sales numbers). The reason for the sluggish start? There are many, but one of the main sticking points is price. Electric cars tend to be expensive. That is until MG announced it's bringing a battery-powered SUV here next year.
MG eZS, the cheapest EV yet?
Back in April, MG Motors announced it plans to sell an electrified version of their ZS SUV in Australia and New Zealand by 2020. The new model is to be branded the eZS. Under the bonnet, it'll have a single electric motor producing 110kW and a gutsy 350Nm to the front wheels. With the eZS' 45.6kWh onboard lithium-ion battery, MG Motors claims the cruising range is 428km per charge. This figure places the eZS within touching distance of Hyundai's electric SUV, the Kona (449km).
While the above numbers are impressive, perhaps the most compelling factor about the launch is the estimated retail price. An MG Motors Product Planner believes you should be able to purchase the compact SUV for an expected $29,000. If that turns out to be the case, it could be the cheapest electric vehicle on the market so far, prompting other manufacturers to compete with price reductions and incentives.
MG growing fast, EV a natural progression
MG Motors is growing at a rapid rate, with a juicy 501% sales hike in Q1 of 2019 alone. Last year, it comfortably outsold established automotive giants like Peugeot and Fiat. With competitive offerings, it's bucking a car sales downturn trend.
Talking about the new EV, MG Motor's Australia CEO, Peter Can said, "Bringing a fully electric version of the popular ZS to the ANZ market is a natural step. Having launched the ZS in Australia with two engine options to wide acclaim by our customers, we're excited for the future with the arrival of this new model."
Recent car reviews
Image source: MG Motor